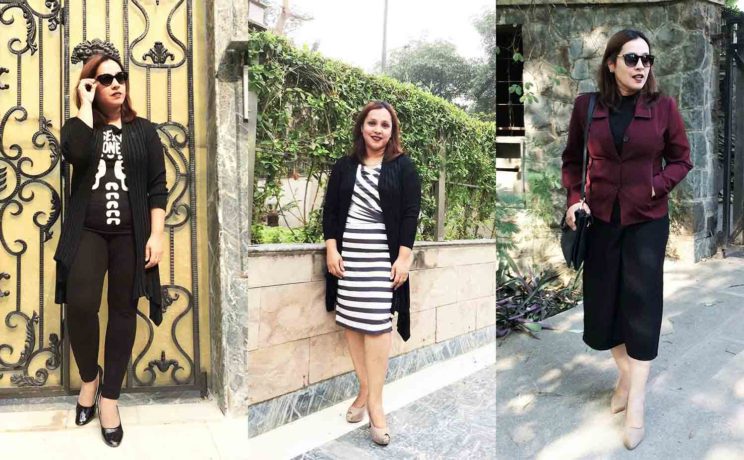 Finding outfit inspiration for transitioning from fall to winters can be a little intimidating and quite overwhelming too. You just cannot pick out any fabric/ layering pieces. Those pieces have to be appropriate keeping in mind the morning, mid-day and late evening chill along with the color and style to match with the rest of the outfit. But I have you covered today with 3 simple transition looks that work superbly for the current weather. Each of these looks can be dressed up or down to fit your specific need.
FALL STRIPE DRESS
A basic black and white stripe dress is as good as any LBD these days. Its simple, classic & chic and is great for a day wear (including office) as well as for night. Recently I styled my Ralph Lauren stripe dress for a dinner party keeping it modern and minimal. I love the slight clinch at the waist which is super flattering for my heavier frame. I added my versatile Zara shrug (worn here & here) to keep the evening chill at bay. It is a perfect transitional piece from summer to fall. Since it was a night outfit, I added the dainty and delicate statement ivory glass necklace for that slight hint of glamour. My crimson red lip color was the cherry on the cake!
Dress: Ralph Lauren | Shrug: Zara (Similar here & here) | Necklace: Bangkok (Platinum Mall) | Beige Rhinestone Pumps: Aldo (Similar here, here & here)
FORMAL GIRL BOSS
A good blazer is an absolute fall/ winter staple. The market is flooded with all varieties ranging from solid to stripes, corduroy to jacquard, suede to patchwork, mid-waist to oversize….but the key is knowing your style and frame! It is quite interesting to mix and match blazer with bottoms for some fun & formal looks. Like I have styled my maroon blazer (with lining) with a black Forever 21 culotte jumpsuit, some nude heels and a black structured bag. Yes, it's typically a girl boss look that is modern, polished and chic. It was great fun mixing and balancing the formal pieces with the slightly less formal ones to put together this look.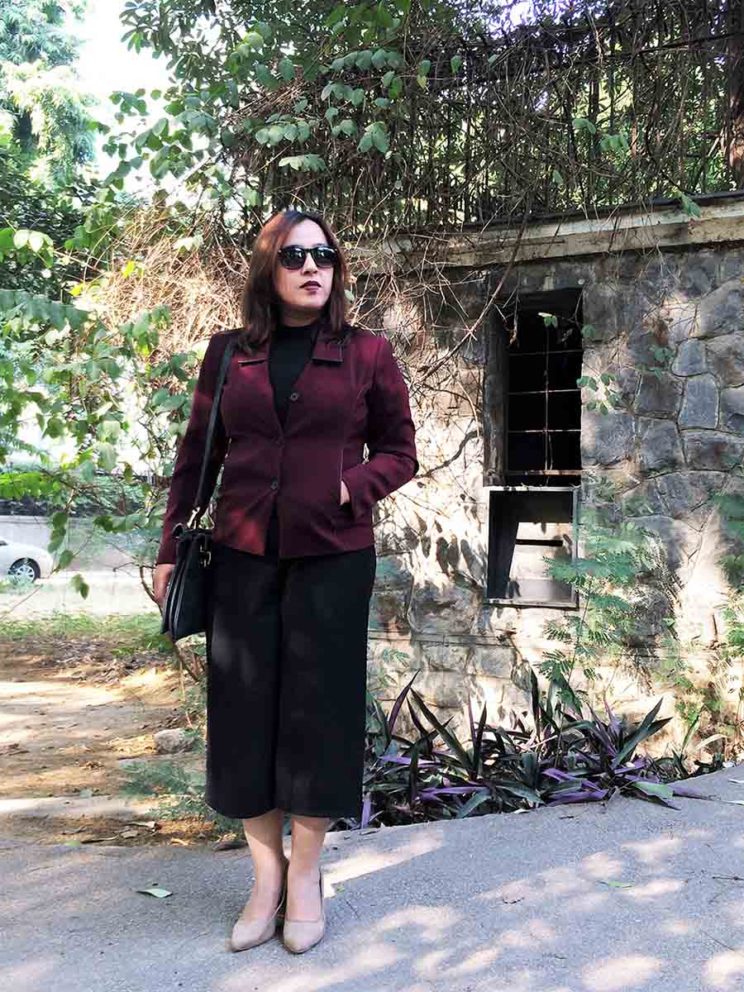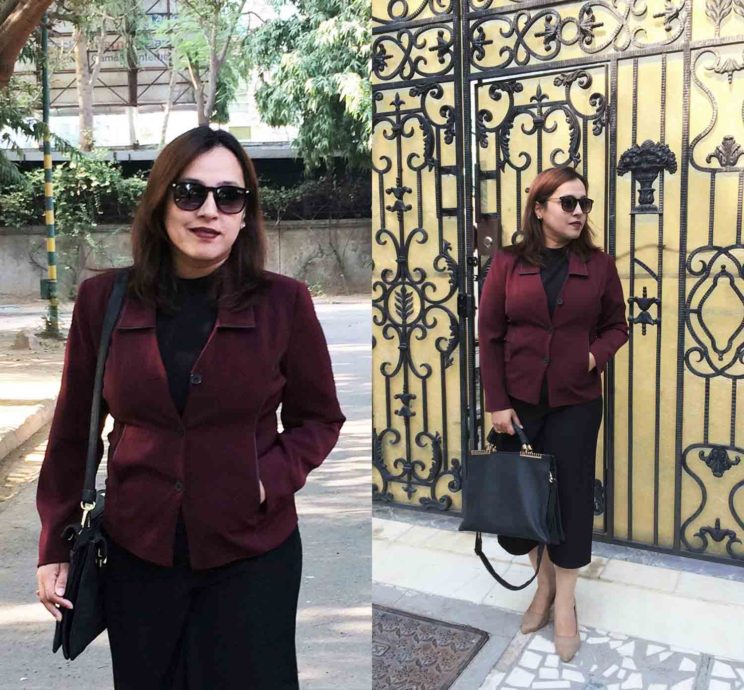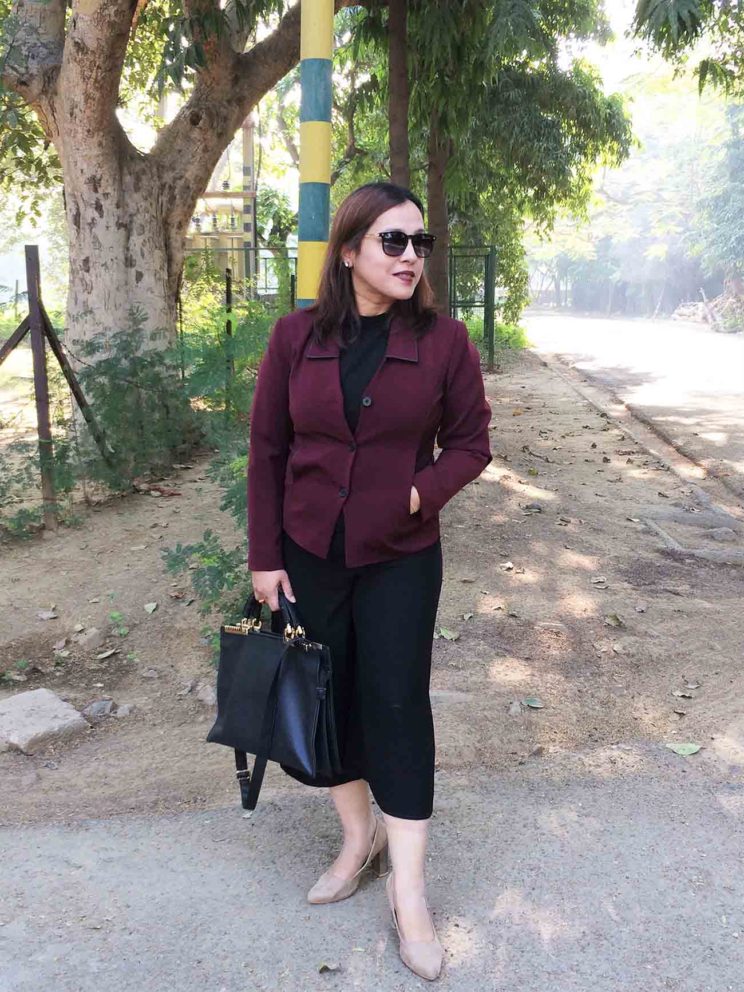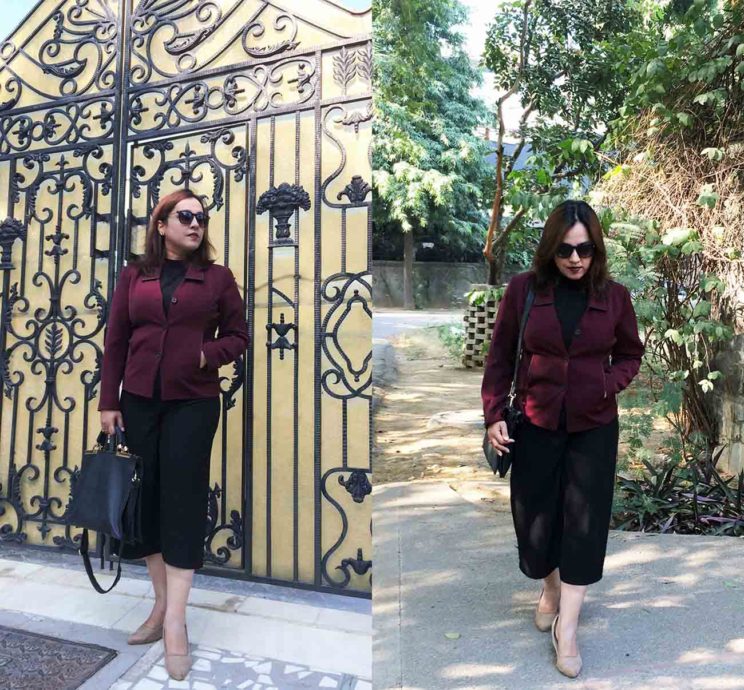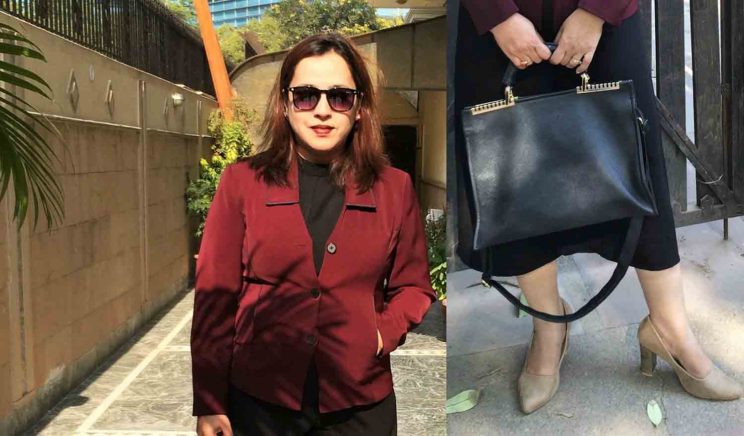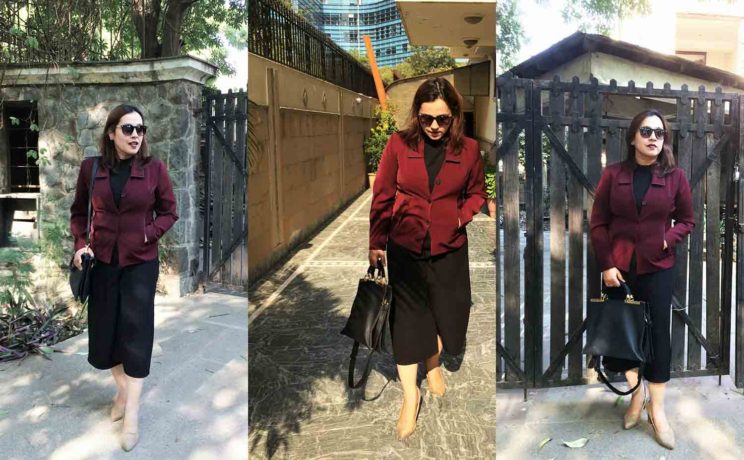 Culotte Jumpsuit: Forever 21 | Blazer: Not Known ( Similar here, here & here) | Beige Suede Block Heel Pumps: Vicenza (Similar here & here) | Bag: Lavie (Similar here, here & here)
COOL GRAPHIC TEE
Another statement look that I have styled today is with my United Colors of Benetton graphic tee. It is a fun & quirky look that is so go-to and very functional. With my basic black Zara pants and my staple Zara black shrug (also worn above) in place, I simply grabbed this slogan tee that adds an instant playfulness. I finished the look with my patent leather Aldo pumps and I was good to go! Was this not quick, fun and super-easy? You can also try to style your graphic t-shirts which are actually having a moment this fall.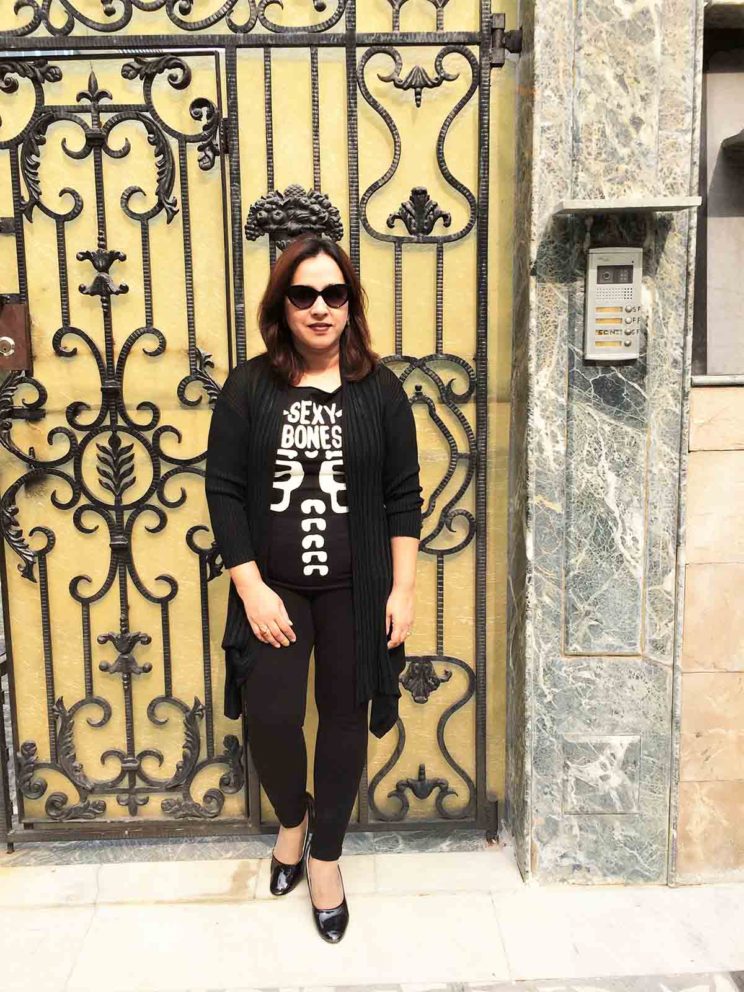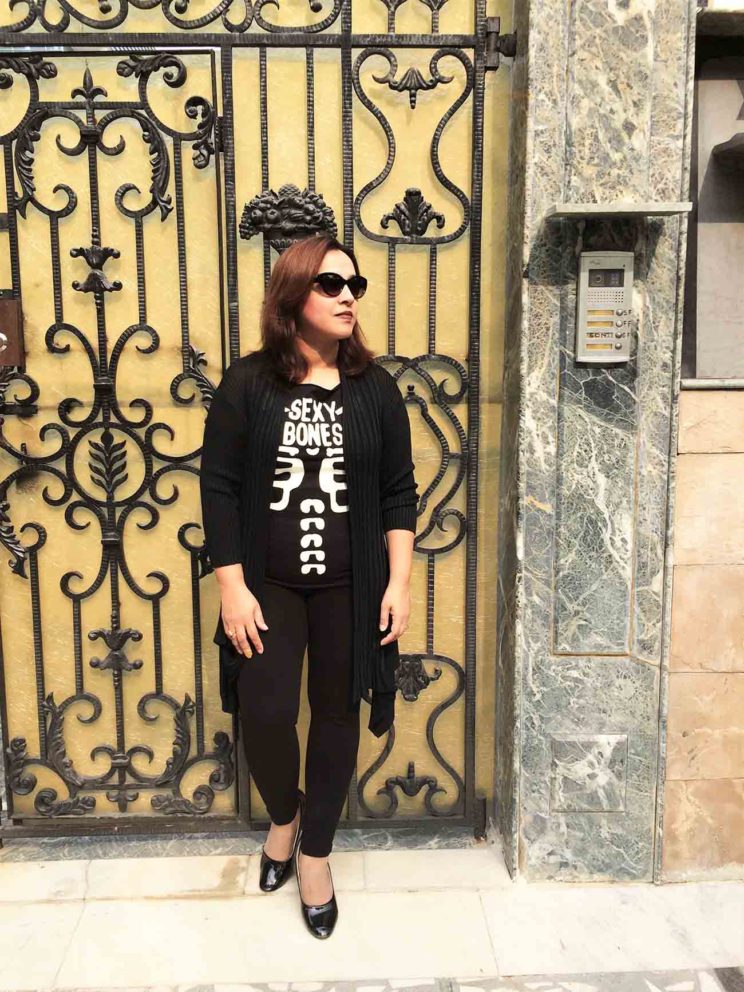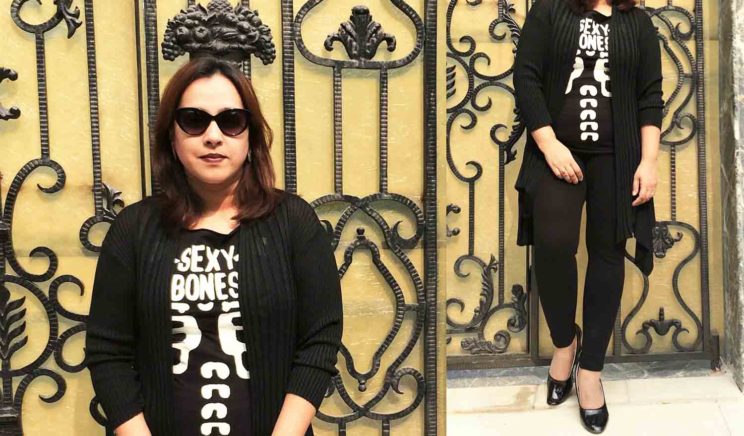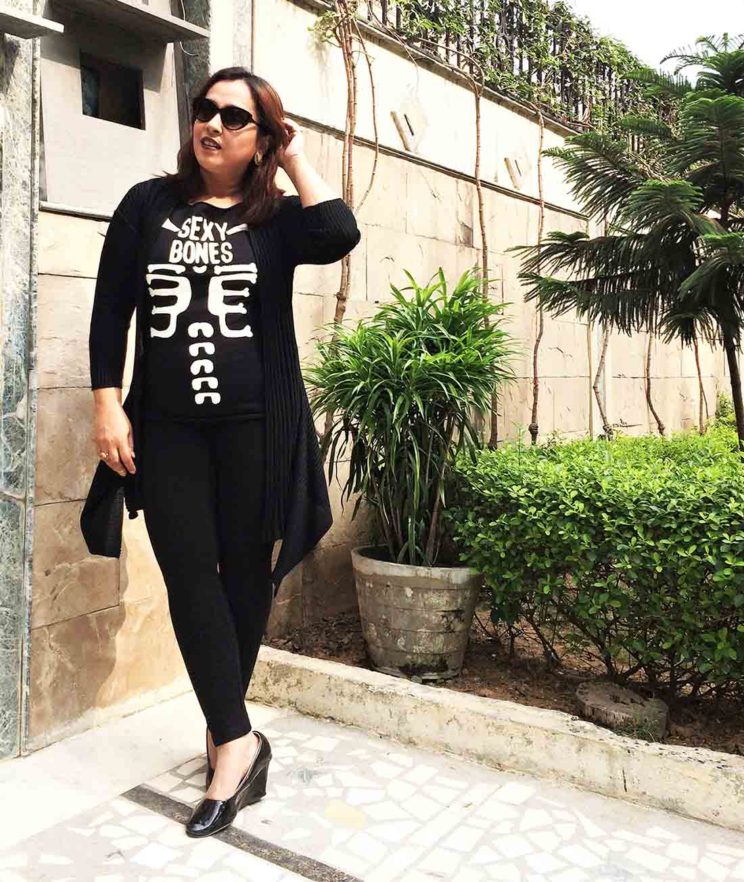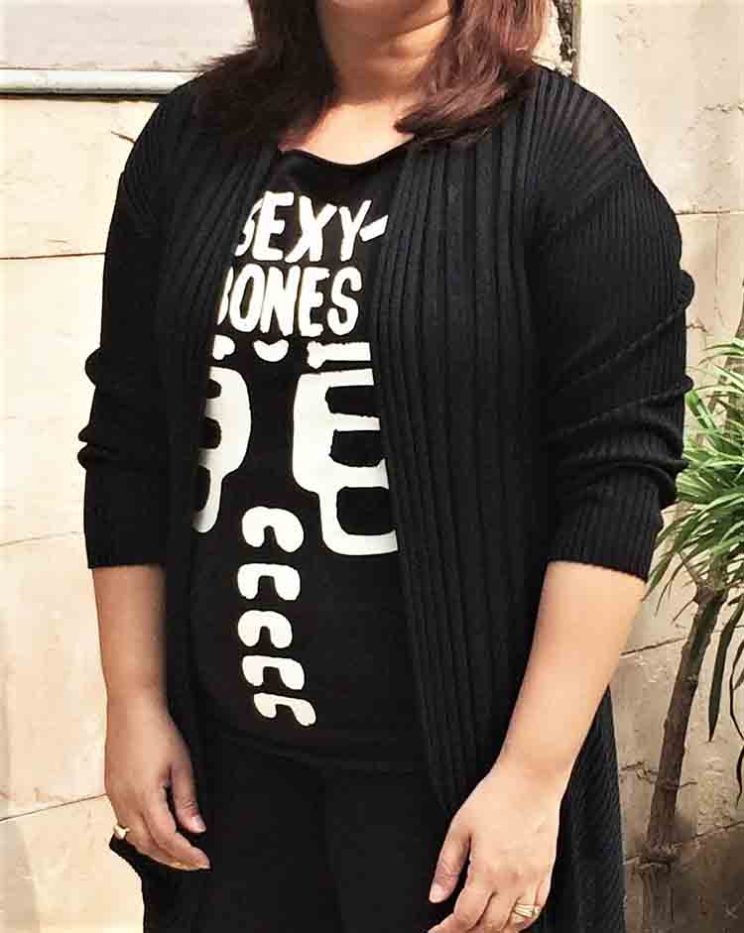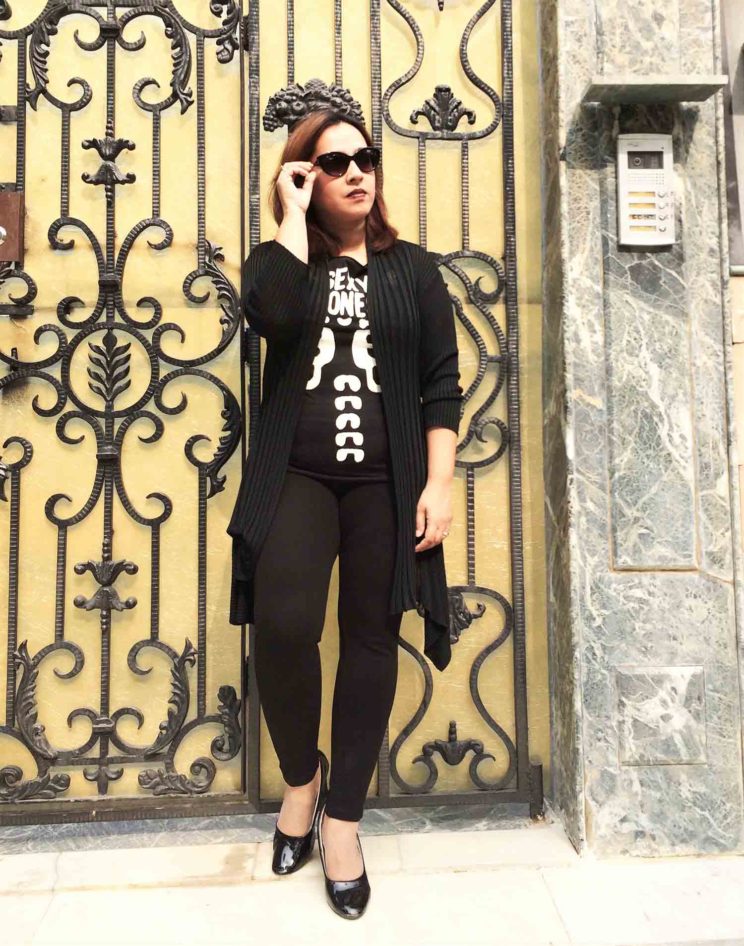 Graphic Slogan Tee: UCB (Similar here, here & here) | Pants: Zara (Similar here, here) | Shrug: Zara (Similar here & here) | Black Wedge Pumps: Aldo (Similar here & here)