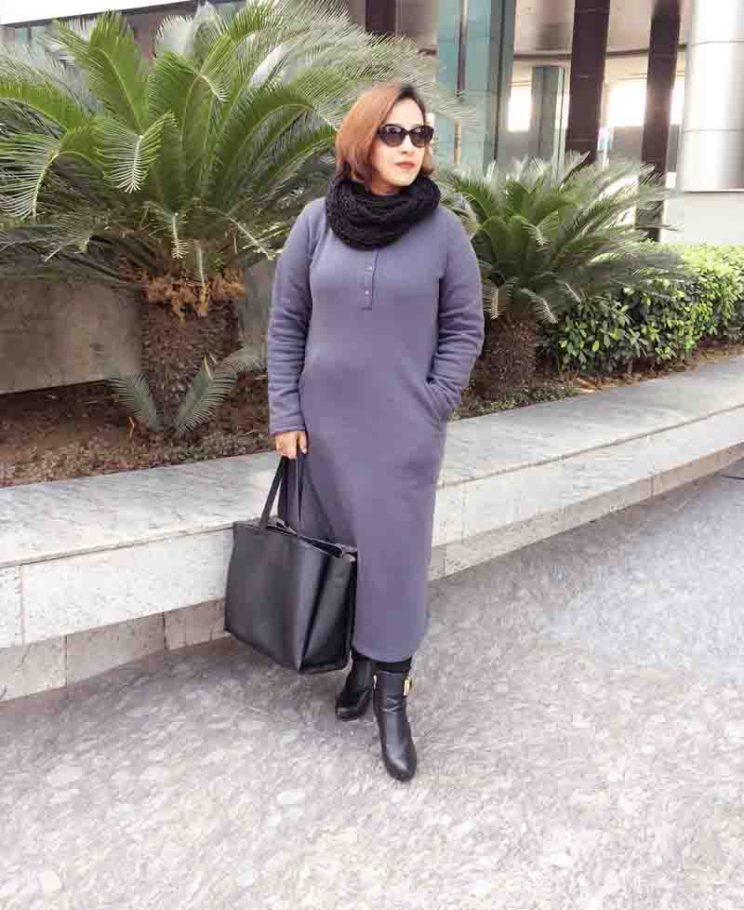 Being in the thick of winters, it is difficult to keep up with this constant daily pressure of looking stylish and fashionably up-to-date besides keeping yourself absolutely warm and fuzzy. While huge fur jackets, long trench coats, luxurious tweed coats and oversize blazers are the staple winter outerwear that you normally revert to for keeping yourself cozy and warm, there is yet another piece of clothing that is absolutely warm and snugly and most importantly does not burn a hole in your pocket.This one it seems will be a street shopper's delight with the right balance of trendy, comfort and pocket-friendly! Today I bring to you three quick steps to add easy street style chic in winters with some of my cool, affordable street buys from different street markets in Delhi.
—Step 1: Well the piece of clothing mentioned above is long Kaftan style grey tunic which is extremely warm and a perfect winter outerwear. It has huge pockets to keep your hands cozy & comfortable. This is one garment that can be easily be layered over tiers of inner and warmers while looking absolutely chic and trendy on the outside. The fabric is super soft and smooth.Styled in a typical Kaftan style, it is much finer and subtler in texture. Bought from a Delhi street store, this long tunic is a total game changer.
—Step 2: Loop scarfs are cool and fun way to add punch to any winter outfit. I bought this chunky knit black loop scarf from a flea market in Thimpu, Bhutan a few years ago but never realized the full potential of this neck accessory until now. You can see how easily this bundle scarf transforms my look from a plain winter look to a stylish street chic look.You can go in for patterned ones too (like here) but I like to keep it simple & classic.
—Step 3: Add a classic, black tote bag to the above look and see how you quickly go from drab to fab! Yet another street buy from a posh Delhi market, it is interesting to see how this leather shoulder bag (almost slouchy & bucket style) matches perfectly with the street style chic look of the rest of the outfit. I just love the color, shape & texture of this bag which I am wearing repeatedly nowadays. This is one versatile street buy that would really coördinate well with a lot of outfits.
So those were my three quick steps for making your winter outfit street style worthy. I finished the look with my black ankle leather boots and black cat-eye sunglasses. What do you guys think about the look? Do let me know in the comments below!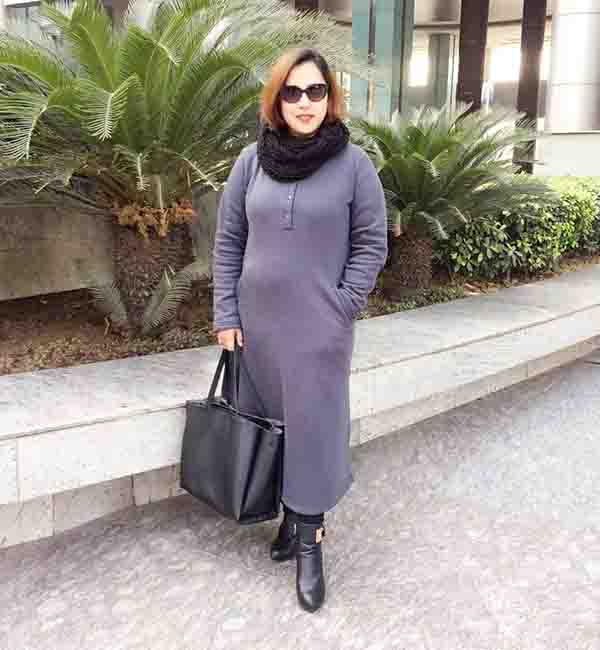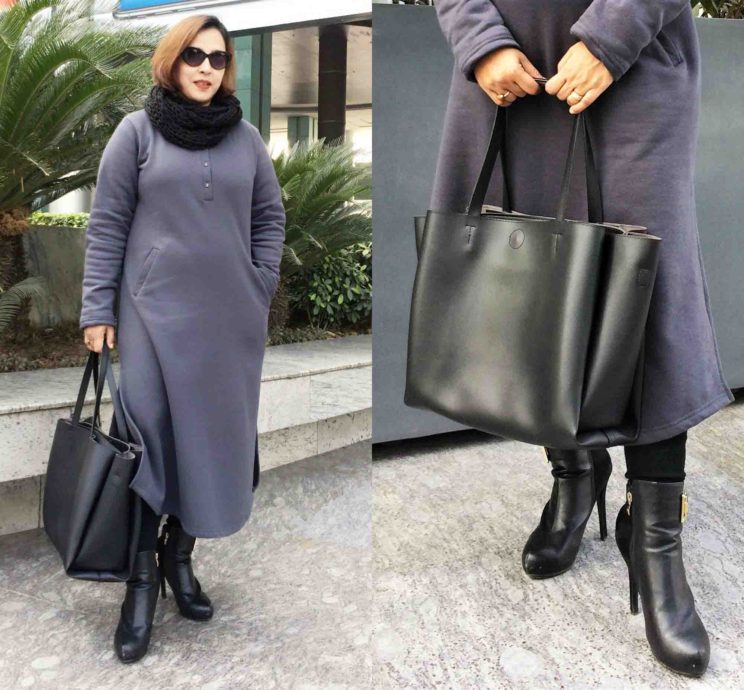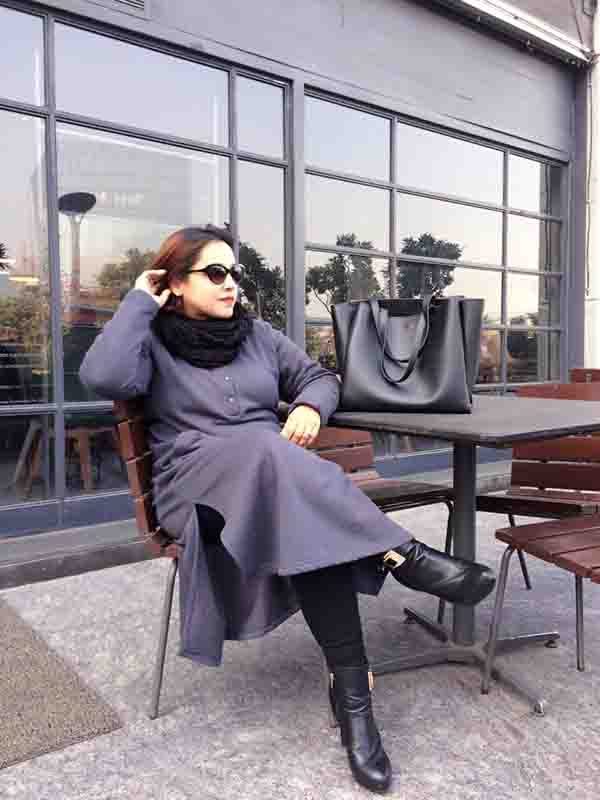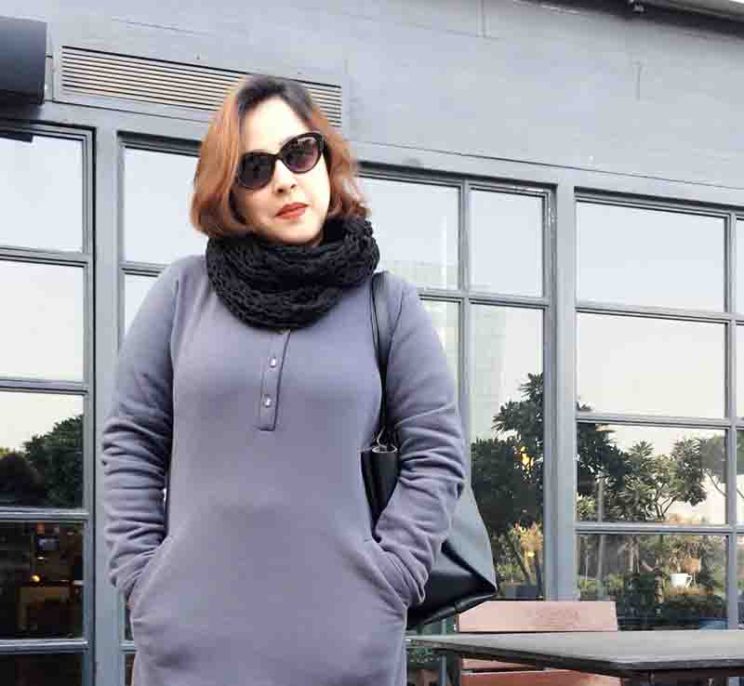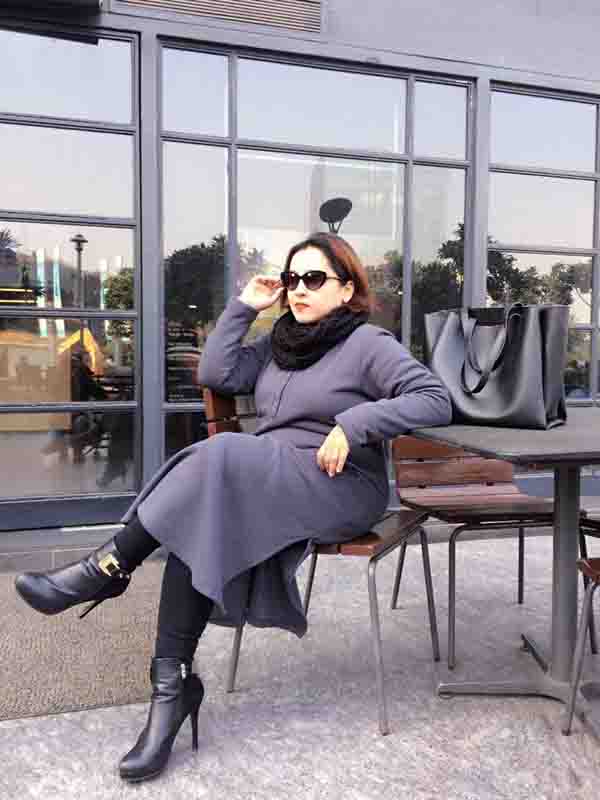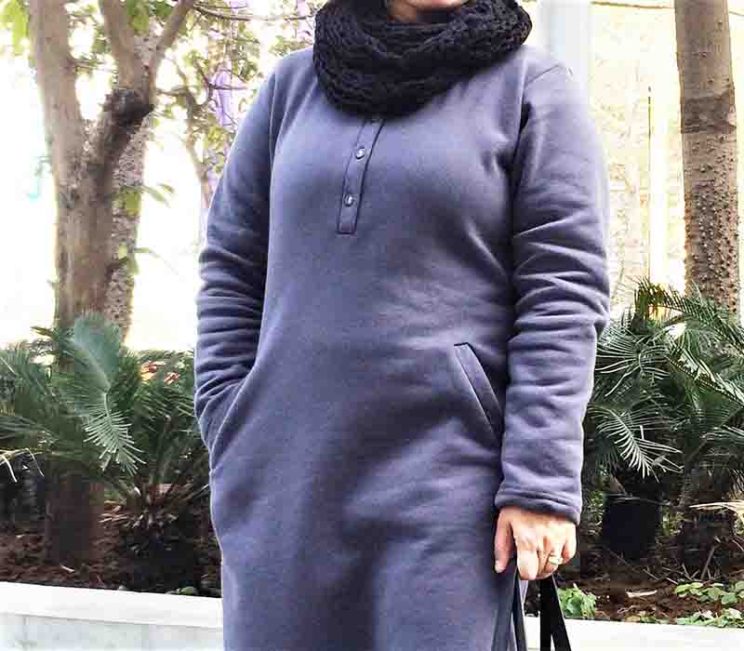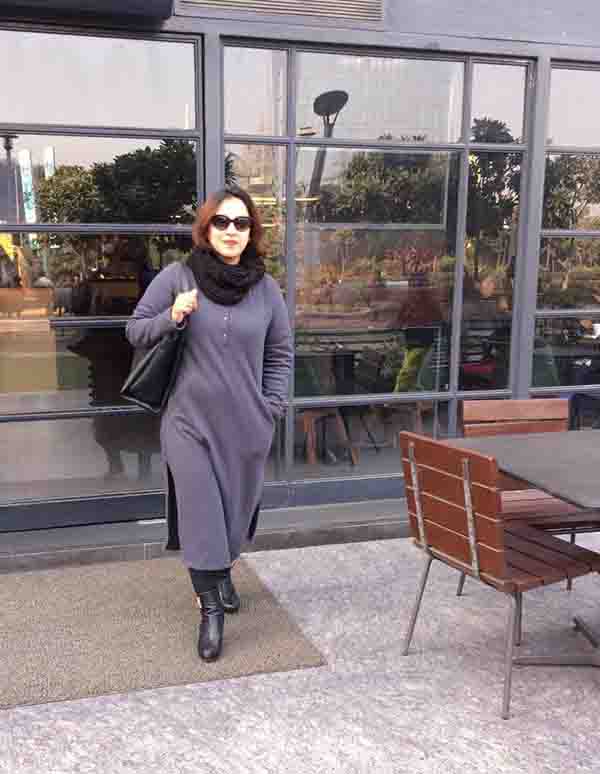 Grey Long Tunic: Rajouri Garden Market (Similar here, here & here) | Black Leggings: AJIO | Ankle Boots with heels: Aldo (Similar here & here) | Black Knit Loop Scarf : Street in Thimpu (Similar here, here & here) | Black Tote Bag: GK M-Block Market (Similar here & here)
FOR CONSTANT UPDATES, CONNECT TO:  FACEBOOK | TWITTER | INSTAGRAM