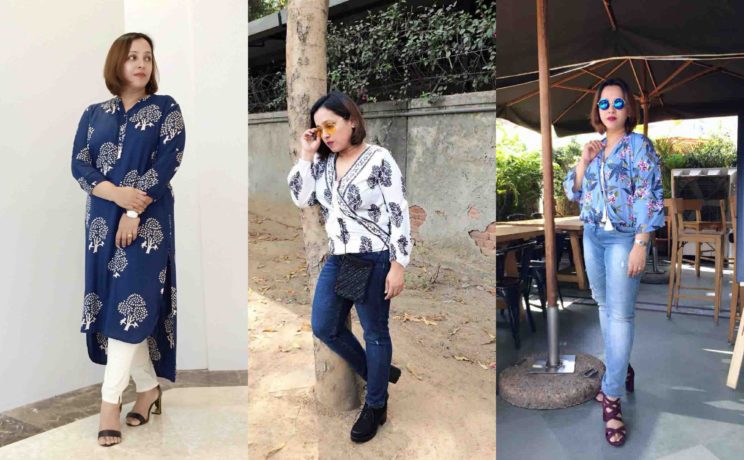 There is a lot you can do with your florals this spring/ summer. Instead of wearing them in the most regular & obvious fashion, you can try to give your own twist to them just the way I have in today's post. This season try to go a little thematic and add a spin to your florals in a whole lot of new ways. I have tried three distinct ways to style my floral tops this spring adding my own little style elements to elevate the looks from the ordinary to something special.
MINIMAL BOHO
Now this one is an absolute favorite of mine. The wrap white floral top from Zaful is as interesting as any top can get. It has great bohemian vibes with a fabulous print and an equally interesting border. The wrap style cinches the waist giving a narrower frame towards the middle. My yellow F21 sunglasses and my cross-body beaded black pouch bag are perfect bohemian elements adding gypsy vibes to my look. For the shoes, I decided to go in for my suede chunky block heel boots which match well with the black print of the top and are in perfect sync with the modern minimal boho vibe of the look. I think the full sleeves and the boots make this a great transitional look from winter to spring.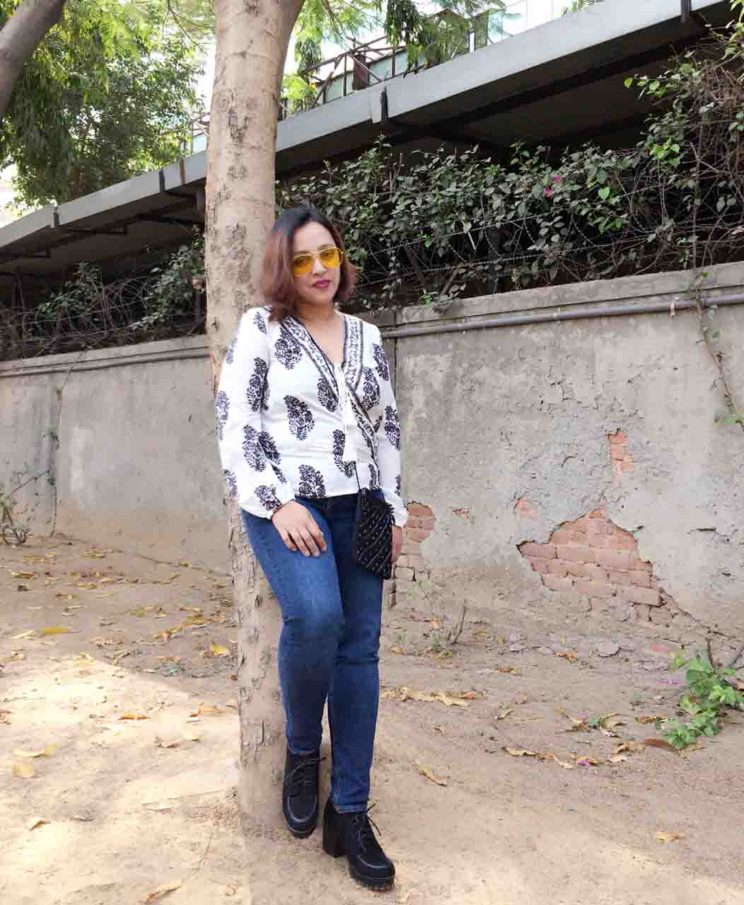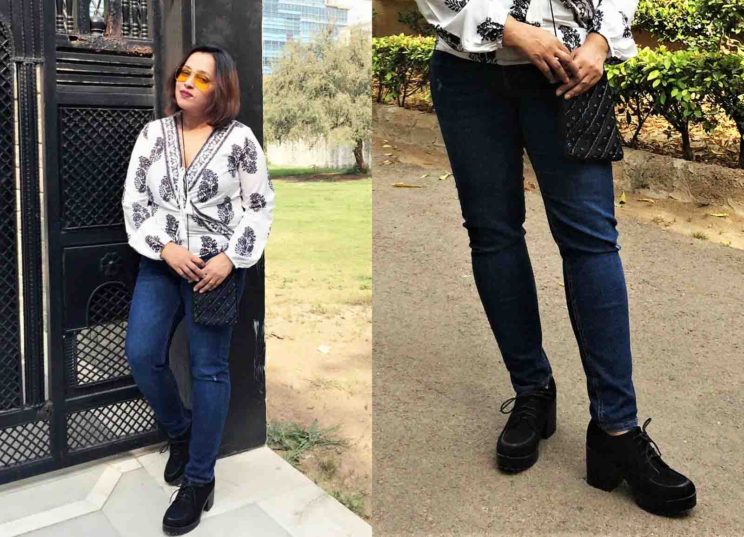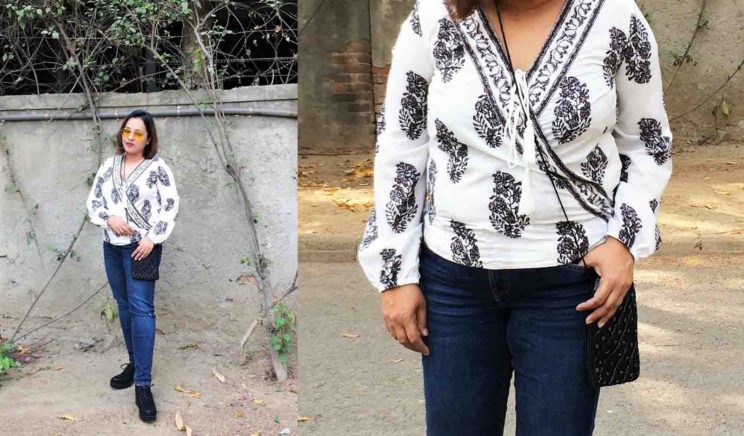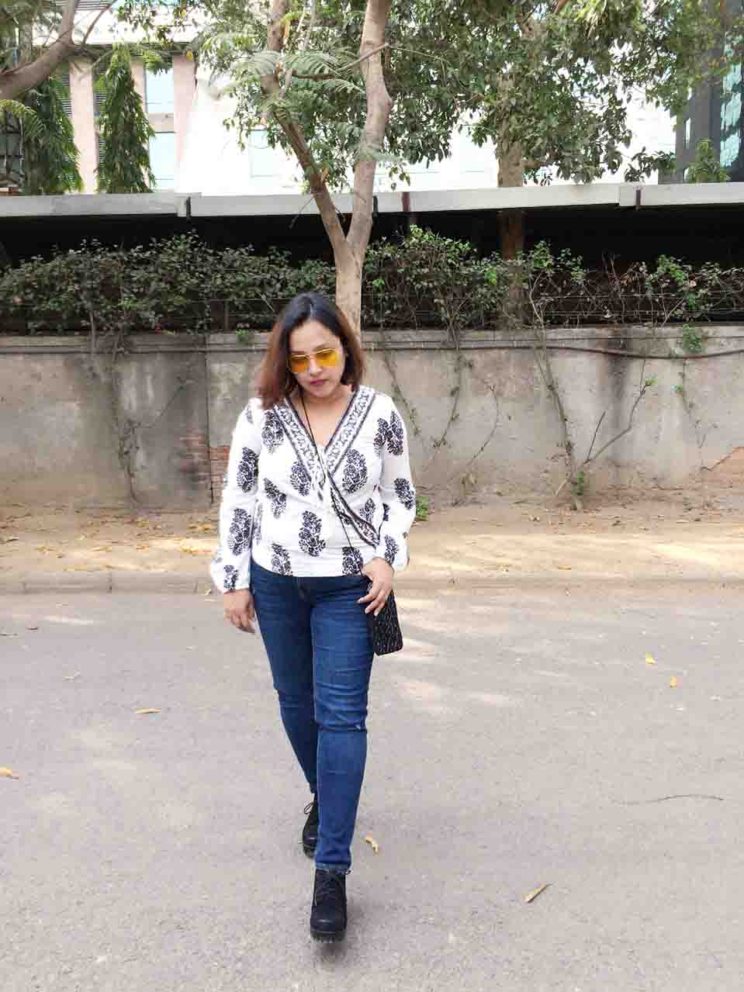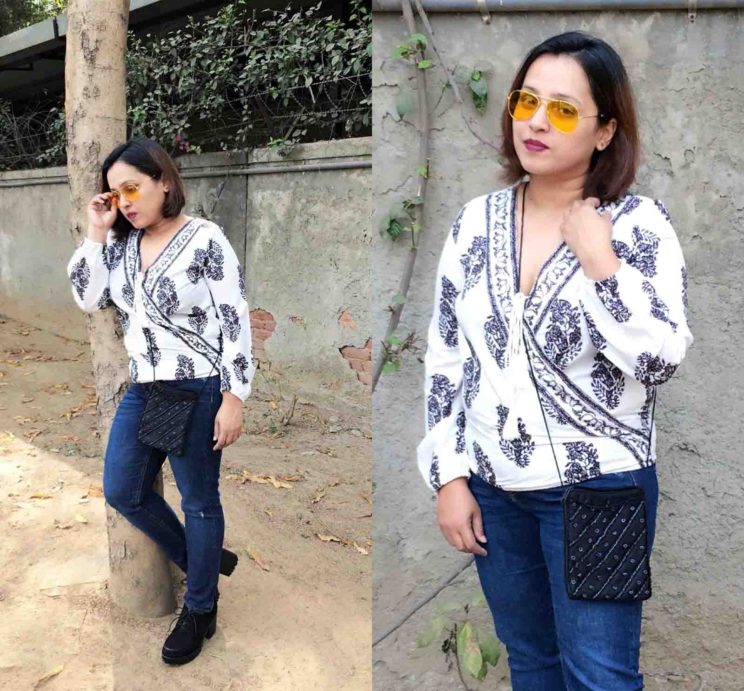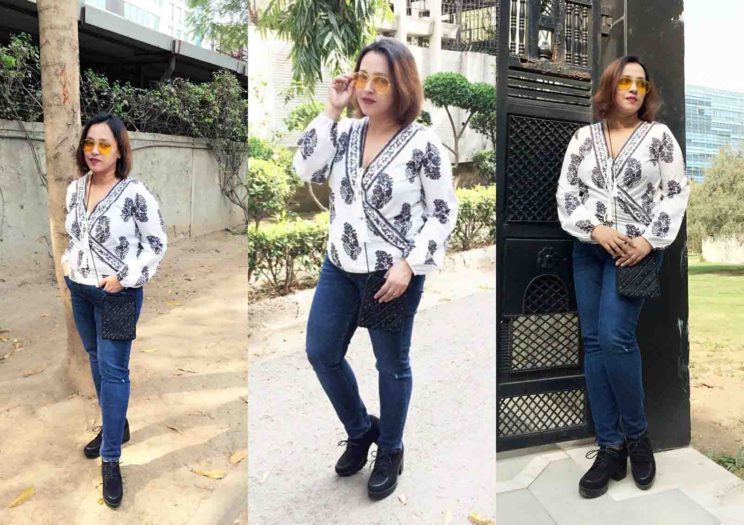 Top: Zaful | Denim: ZARA | Suede Platform Chunky Lace-up Shoes: Kins (Rajouri Garden) | Yellow Sunglasses: Forever 21 | Beaded Pouch Bag: Janpath
TRADITIONAL EDGY
What actually drew me towards this Westside kurti besides its very chic print was its asymmetric silhouette. It is such a great way of adding dimension to one of the most basic pieces of clothing. Call it a kurti, a tunic or a long shirt, it's asymmetric styling makes it a great option for spring summer giving it that perfect fall and flow. I added a little edge to this beautiful kurti with my black accessories– the Vicenza strappy sandals and the sparkling beads & stone earrings that totally elevated the look from a regular spring look to a refined, edgy spring attire. My neutral beige stretchy narrow pants from W definitely enhanced the edgy quotient of the outfit making it formal and absolutely elegant.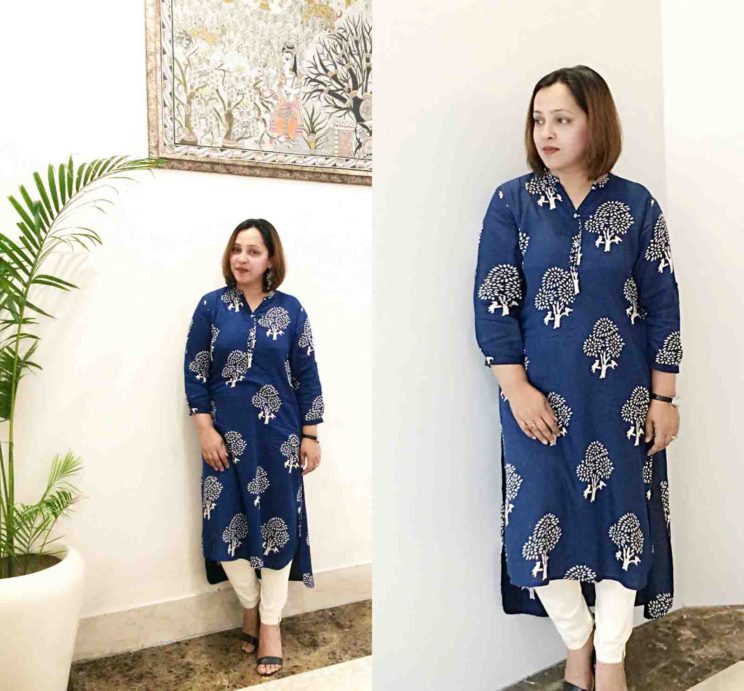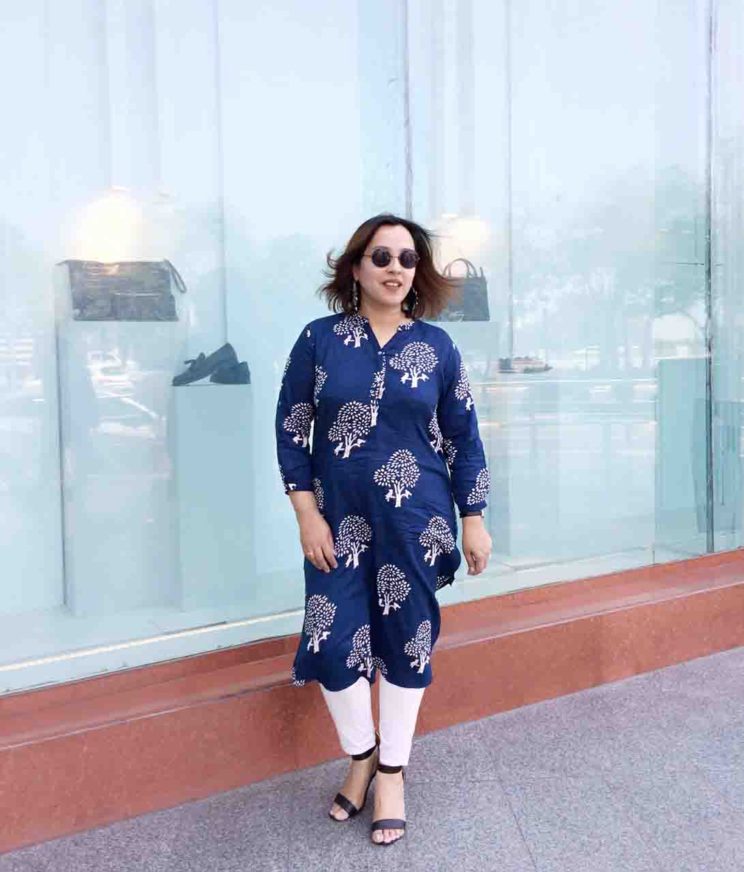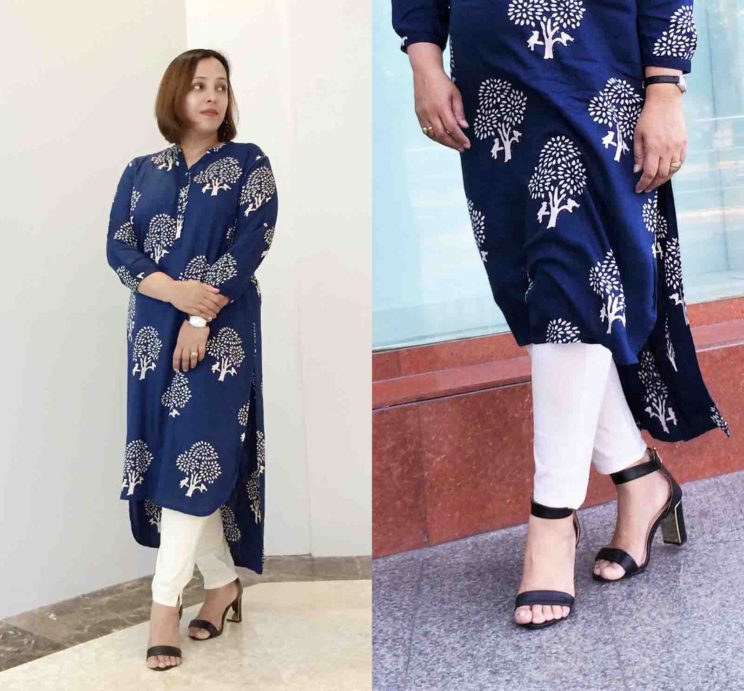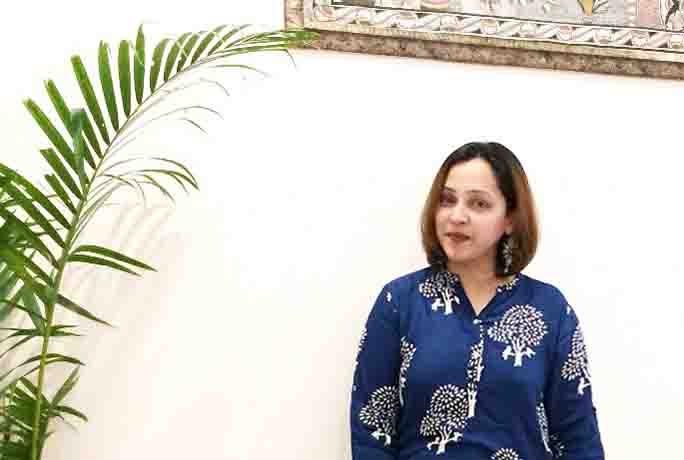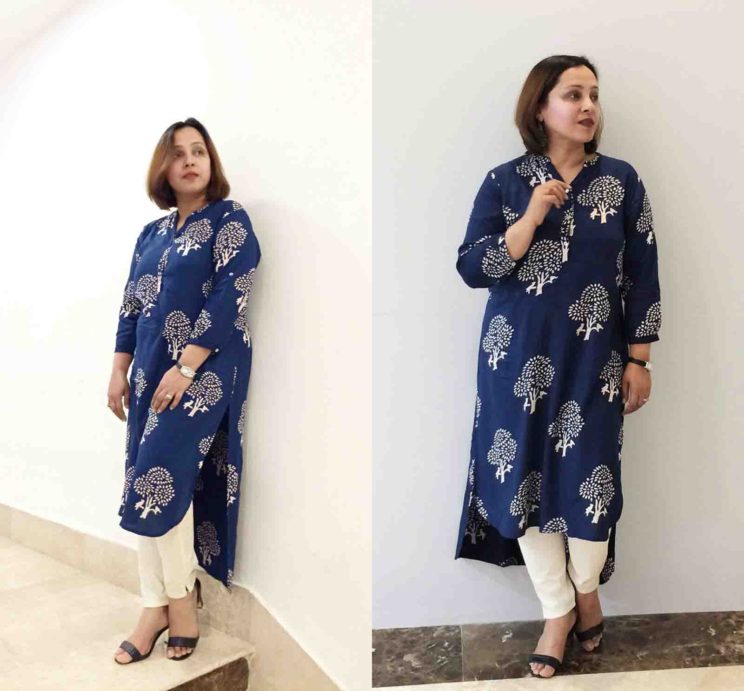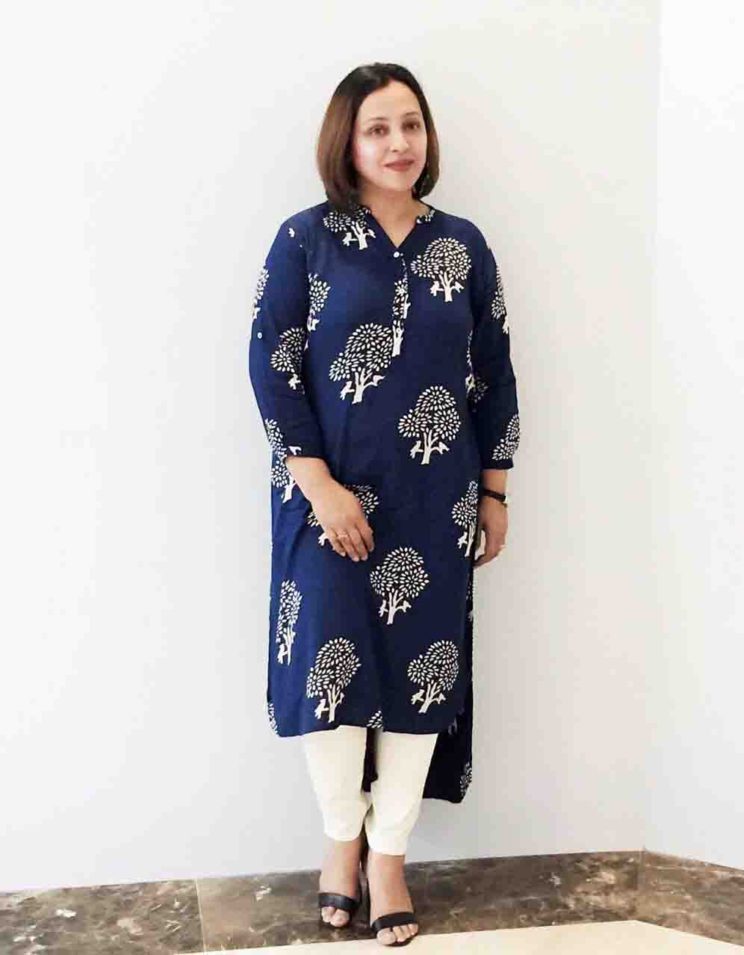 KURTI: Westside | Beige Pants: W | Black Strap Sandals: Vicenza | Earrings: Sony Sapphire (Rajouri Garden Market)
FEMININE FLIRTY
This trendy powder blue floral top from Zaful screams spring like no other. It is such a versatile piece that can be styled in so many different ways. Well I chose to go a little feminine and a little flirty with it and included burgundy as my complimentary color of the palette (picked from the flower print of the top) which added such great feminine vibes. The ripped light wash denim fitted well with my look adding a hint of flirtiness with little pops of skin show on my leg. The color pop of my burgundy cage sandals was balanced by the matching shade on my lips. But the entire look is pulled together by my blue reflectors that are truly the showstopper of this look. Must say, this floral top is a great way to rock your breezy, cool, trendy style this spring!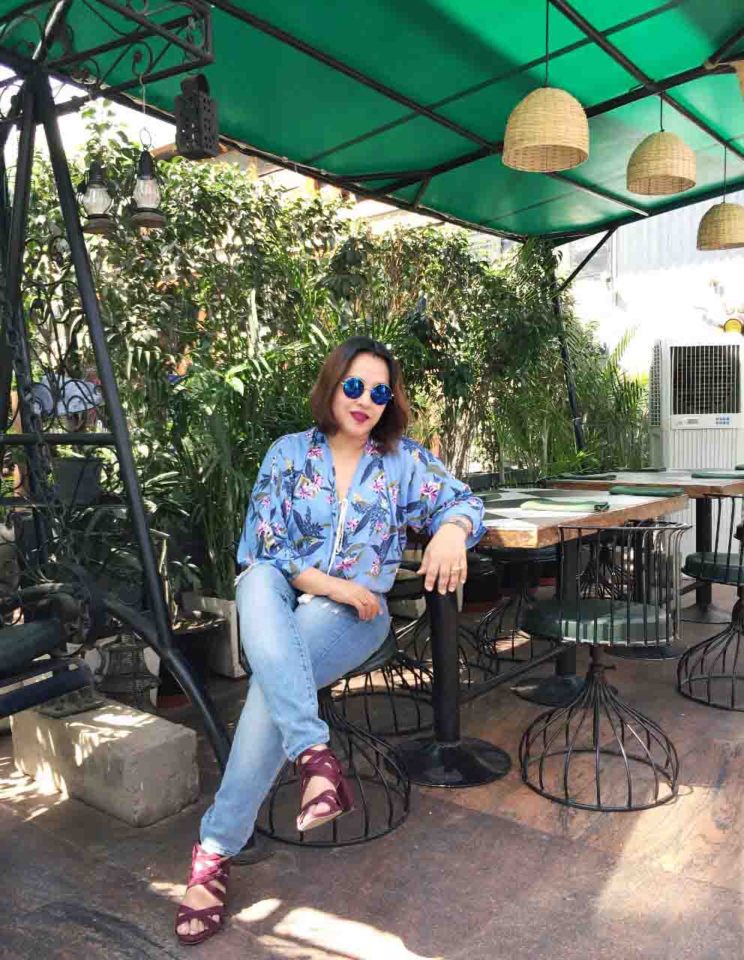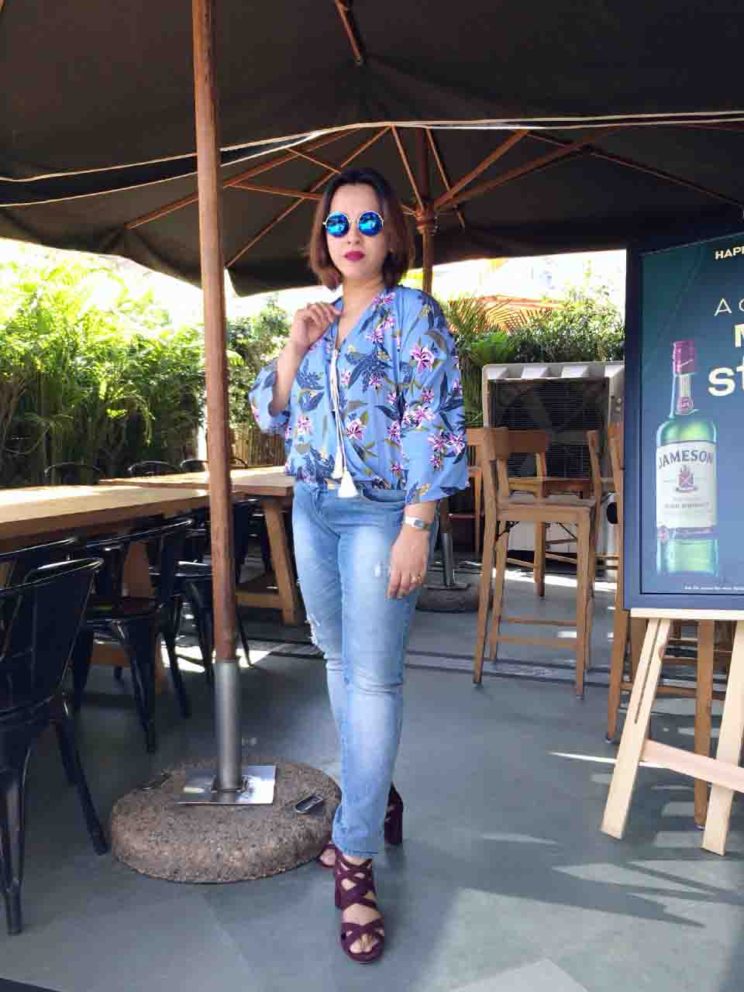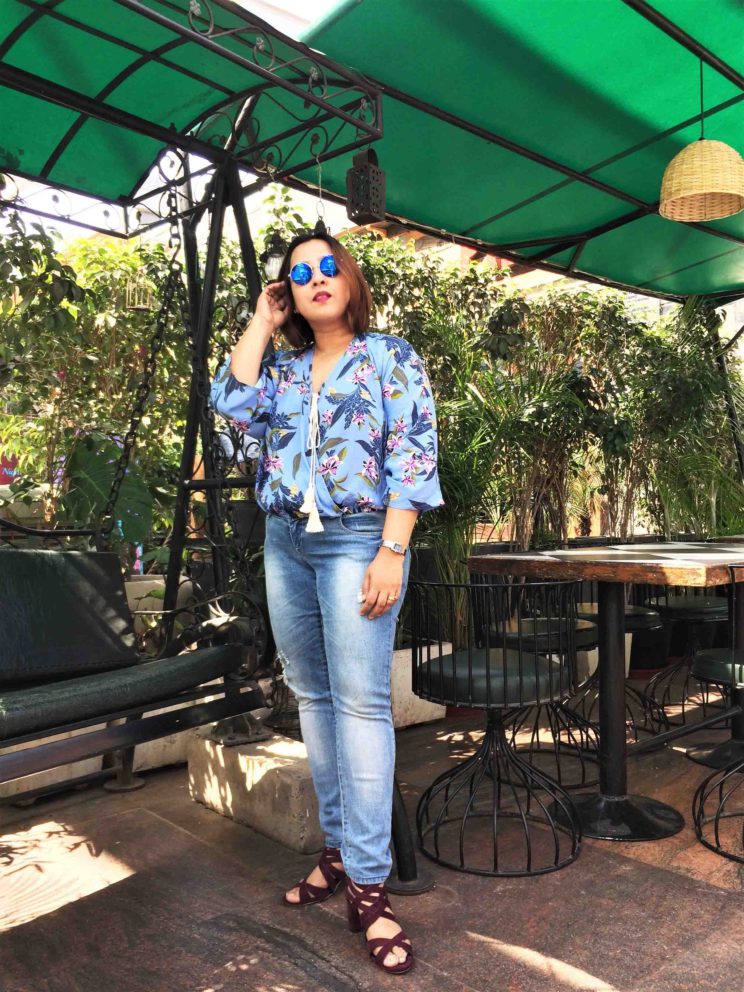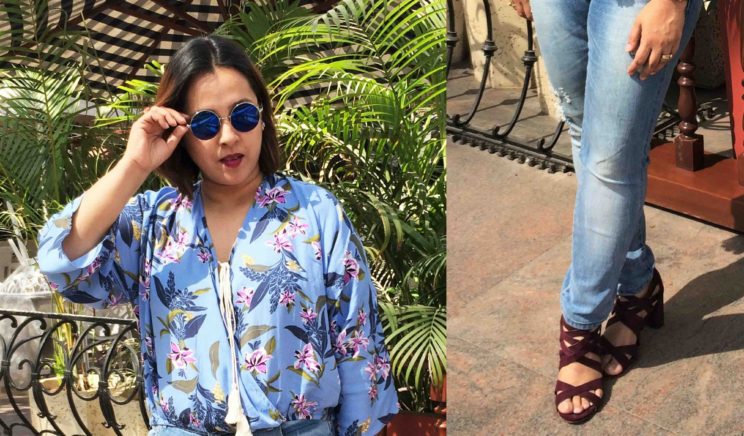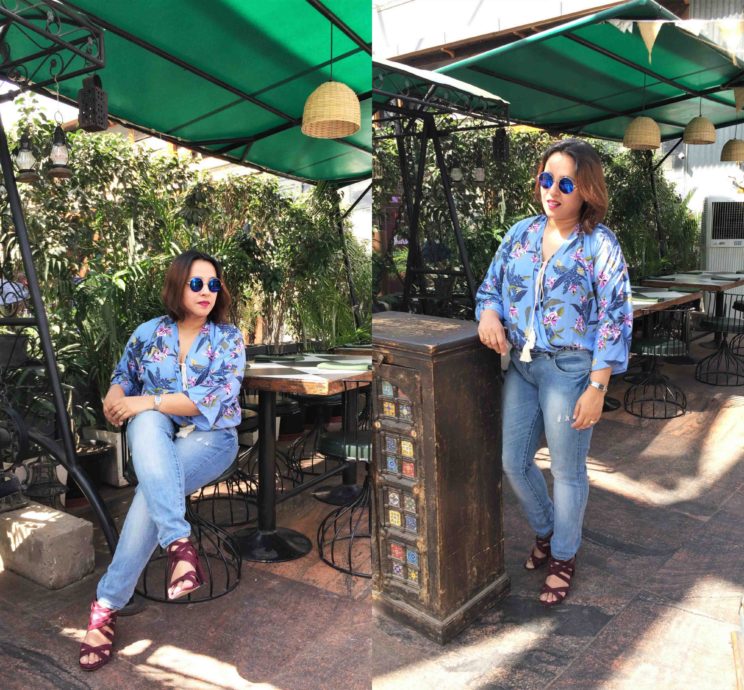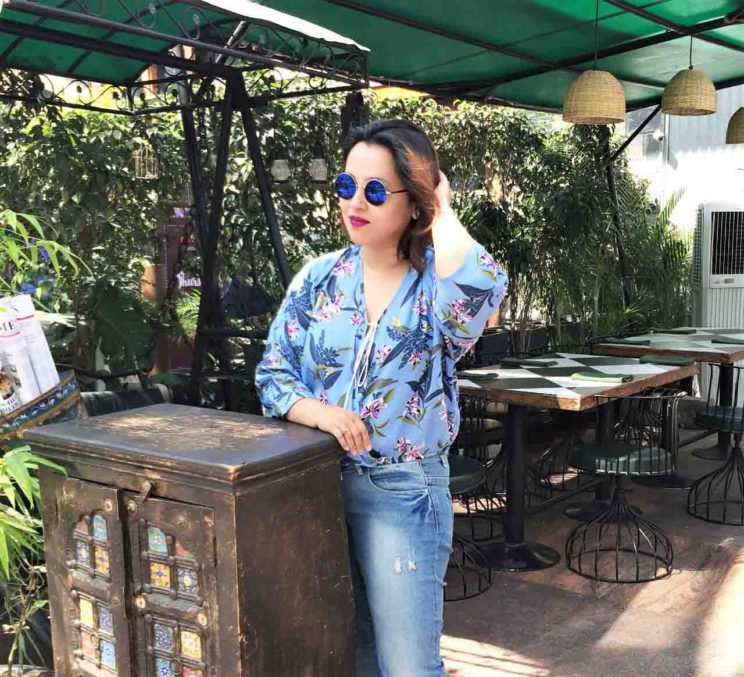 Top: Zaful | Ripped Jeans: ONLY | Burgundy Suede Cage Sandals: Kins (Rajouri Garden Market) | Blue Reflectors: LENSKART
Being a fashion blogger, I always try to bring forward the best of seasonal trends, fashion picks and styling hacks. Hope you guys like the post and get creative enough to choose your style for wearing florals this spring/ summer ! Remember fashion is all about being able to experiment and express yourself. Go boho or flirty, ethnic or modern, it's all about self-expression and best picture of your personality.