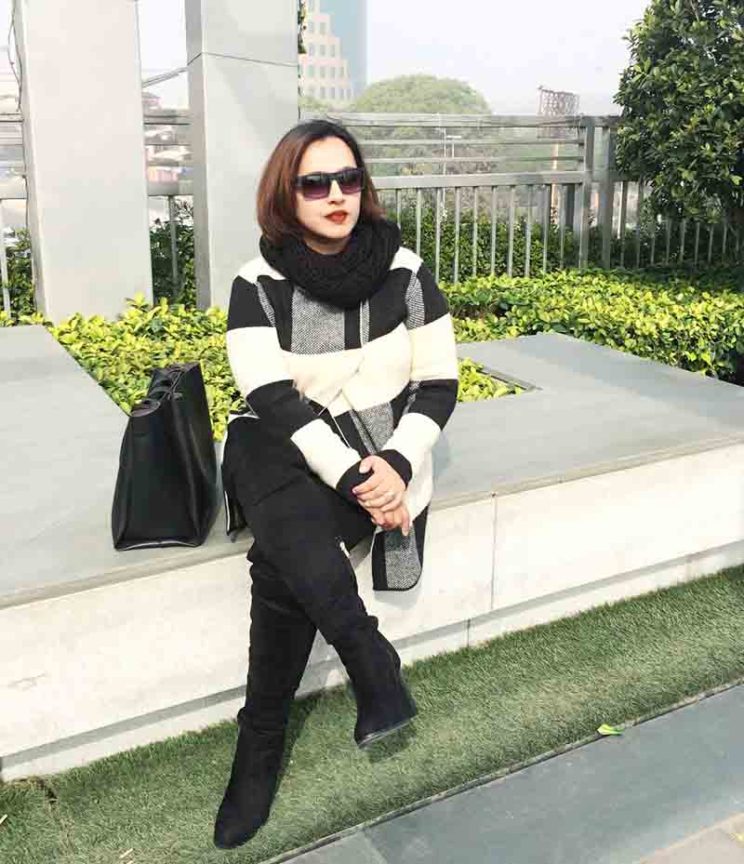 It's an interesting exercise because it reveals a lot about your personality! Simple, artistic, elegant, edgy, ornate or even earthy…you could be one or a combination of these. Well, I am going to talk today about how you can find your personal style or lets say the signature style. Advantage? Well many to be sure! Firstly there is instant recognition! It's something that people can identify you with easily and quickly even though they may not remember your name. Secondly you save a lot of money because there is no guess-work now about what exactly to buy since you have already stocked the key pieces that speak of your personality. Therefore all the extraneous splurging on outfits, accessories, shoes and even your make-up takes a back seat. Thirdly you end up being a more confident person since you are in your comfort zone and you know that you are looking good. Wearing your signature look, always adds a certain dash and charm to your overall persona.
It is often misunderstood that if you have found your signature style at a certain point of time, you need to stick to it your entire life. Please know that just like so many other things in life, your personal style is constantly evolving and changing.There is no rule that says that you need to adhere to a particular style for life. And that is exactly where the beauty of life and the beauty of fashion lies! Pick a style as per your mood and situation in life and make it your own with your signature elements. My four step guide on how to do it!
Review your Closet
—————————-
This is the best place to start! Even though you know the exact pieces to shop when you see them in a stack on a store shelf, putting all the pieces that you already own and reviewing them in a single frame will give you a close idea of what your taste and style is. It always helps to narrow down and identify it and to actually be able to spell it in black and white terms.You know exactly the kind of styles, colors and looks that you normally gravitate towards. It's only about further corroboration in your own mind. For eg. I am not too much of a floral or a print person but certain color combinations in florals (like pastels & bold contrasts) and a few prints (like stripes & plaids) always work for me. Similarly, where long full length flowy dresses are an absolute no for me, I don't mind full length/ asymmetric evening gowns because they enhance my curves.This leads us to the next step in finding your signature style!
Identify your Body Type
———————————-
This is of utmost importance since it saves you time while shopping! It eliminates all the trouble in trying out pieces that you know would not flatter your body type. With so many different types and body shapes—the apple-shaped, pear-shaped (also known as spoon or bell), banana or straight shaped, oval-shaped, diamond-shaped or the perfect hour-glass shaped, it is always beneficial to know what type your body is and what sort of clothing would enhance your looks.This goes a long way in building and defining your personal style. You instantly know what to wear and what not to wear. For eg., for a pear-shaped body, wearing bright and beautiful scoop-neck and boat-neck tops will make shoulders look wider, balancing the upper and lower body parts. However such body shapes should avoid wearing balloon dresses, cigarette pants, and tight skirts.
Look for Inspiration
—————————–
Well this is a no-brainer. It could come from a person walking on the street, a model strutting down the runway, a celebrity festive style or even a stranger that you met momentarily. It's all about clicking! As for going in an organised manner, you could create mood boards for the current trending styles, silhouettes, colors, photography that you could gather from various sources like Pinterest, Instagram, trend forecasts, magazines, fashion portals, style blogs, fashion weeks, runway shows, etc. Following particular celebrities/bloggers/models that inspire you, on Instagram/ Snapchat on daily basis could truly help you build your signature style with great ease. You could do this exercise with every change of season in order to stay uptodate with the seasonal trends.
Experiment with your style
————————————-
Fashion is all about an evolving expression! Where a white T and a denim may have been your go-to a few years ago, a structured jacket with denim may be something you find greatest comfort in, today! Well you definitely went on to TRY that jacket denim combo that lead you to define your today's style.So guys EXPERIMENT! This is the only way to evolve where it comes to fashion. And as the famous proverb goes-"Life is too short to wear boring clothes"! So go have fun. Try on pieces that you never thought would work together.Even though your body type and your mind tells you a big NO, follow your heart if you feel happy in trying a certain combination. Just be smart enough to choose the right accessories, the right footwear and to have the right attitude 🙂 Forget the rules and simply be confident and comfortable in your fresh style. Who knows you may have just discovered your signature style!
Hope the above steps will definitely guide you to some extent in finding your personal style. And once you have nailed it, its is pretty smooth going. Who could question you from wearing a plaid shirt and a denim seven days a week as long as you are comfortable in it? Well no one to be sure. Because they would all know its your signature style!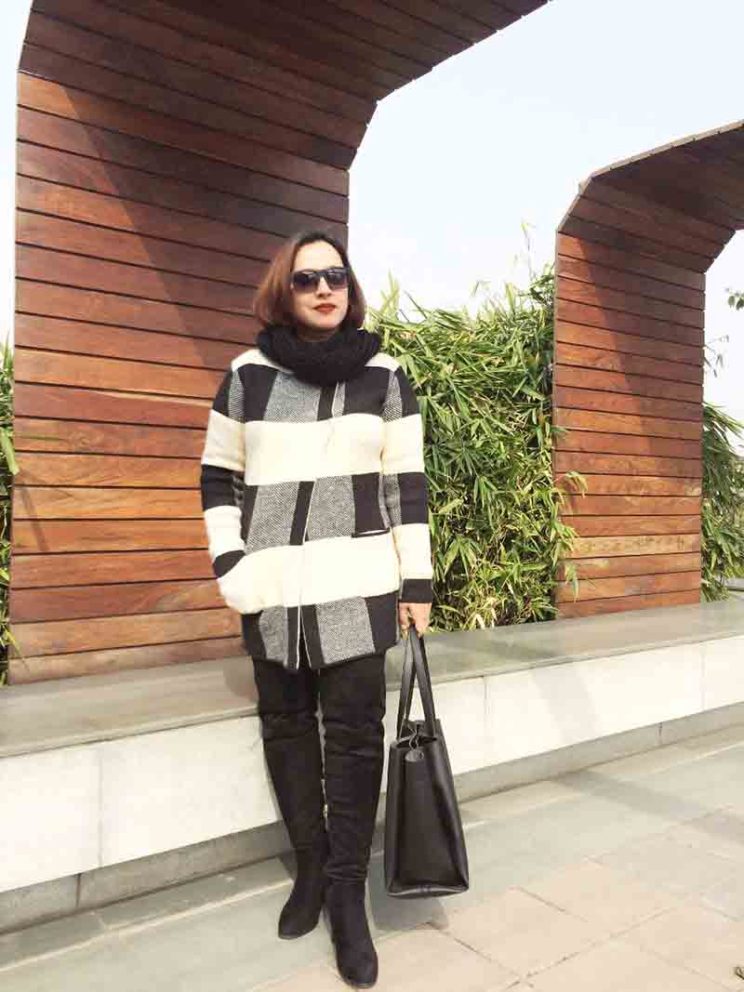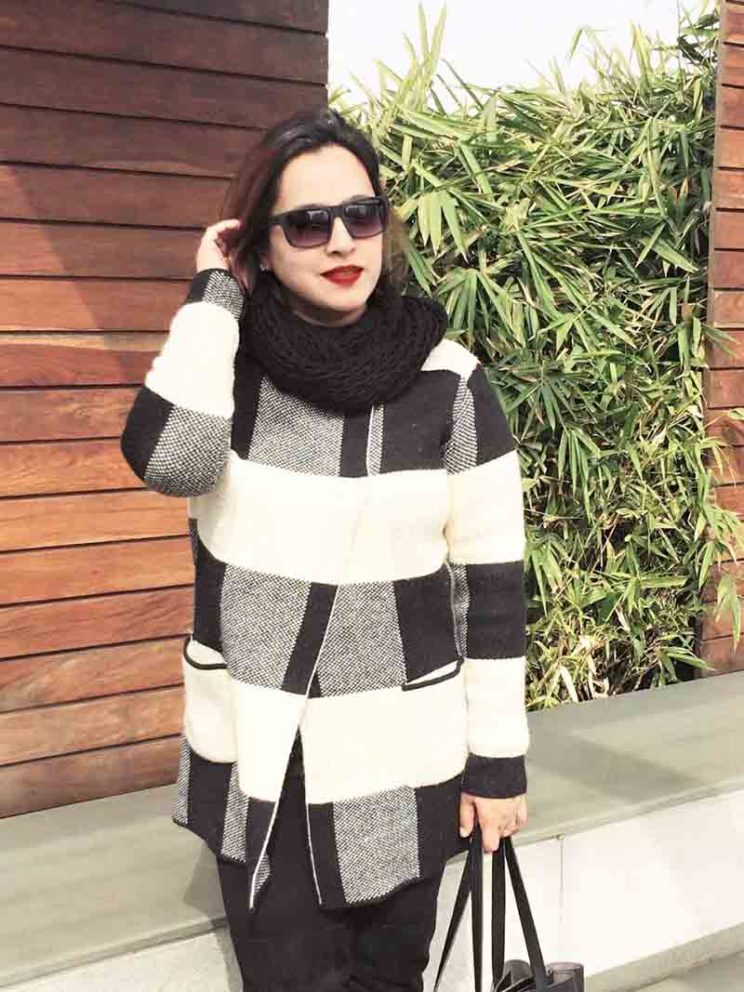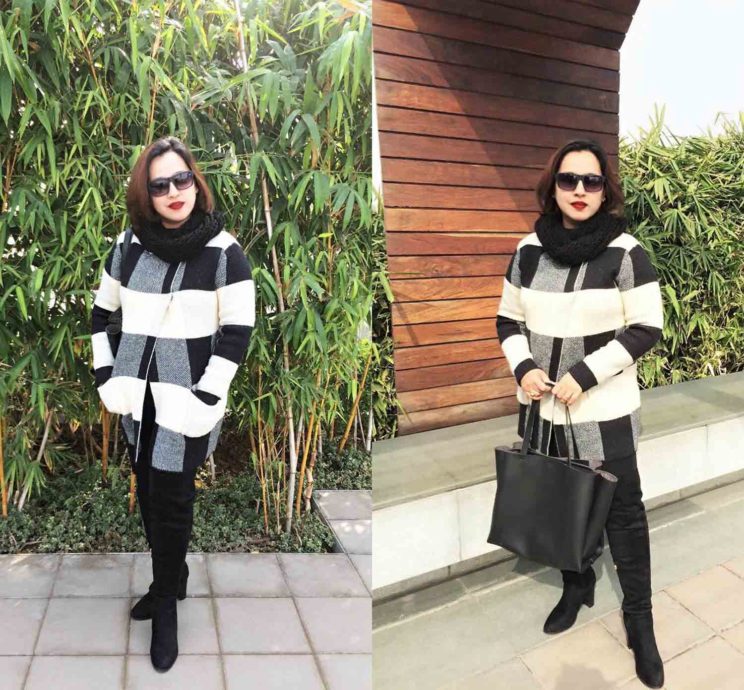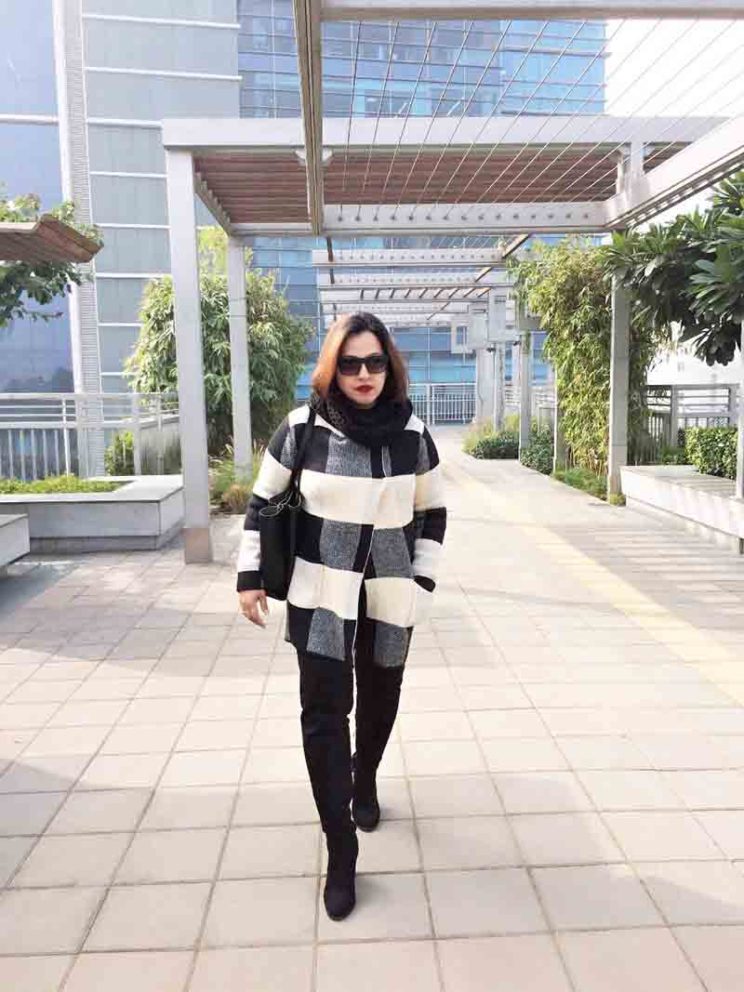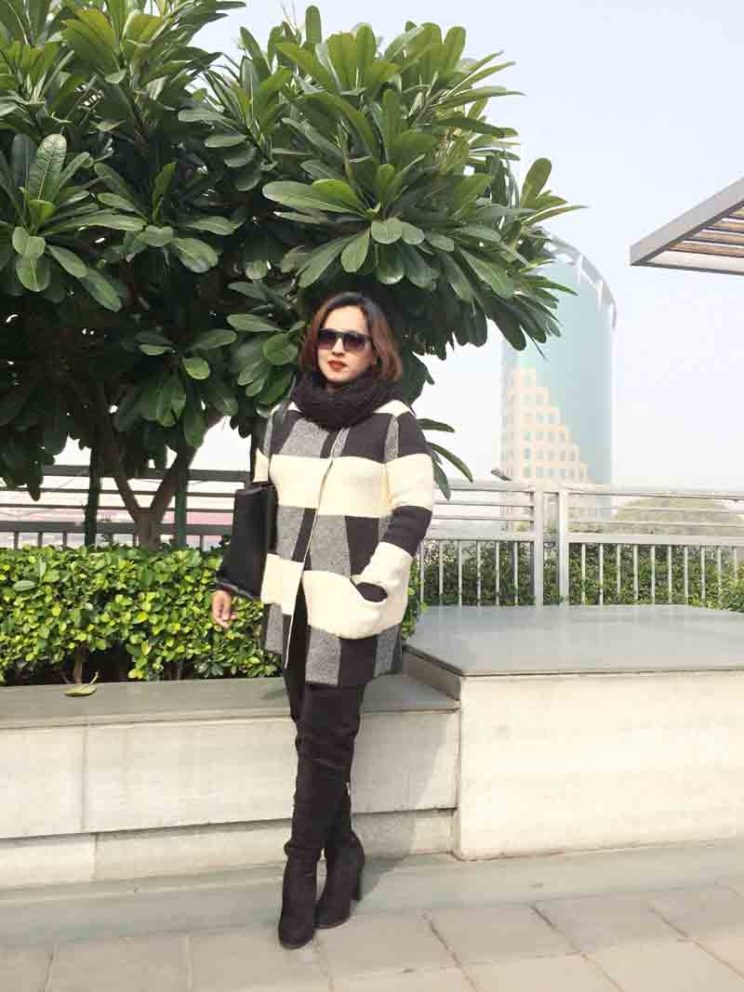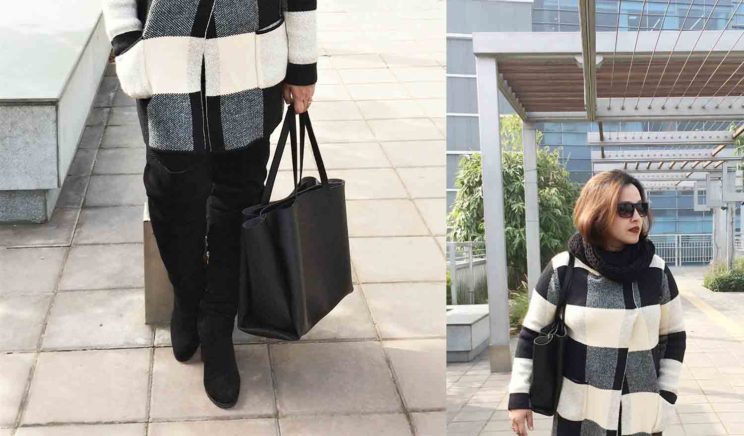 Black Plaid Cardigan: Just Elegance (Similar here) | Black Pants: Zara | Black Suede Over-the-Knee Boots: Rajouri Garden Market (Similar here & here) | Black Knit Loop Scarf : Street in Thimpu (Similar here & here)