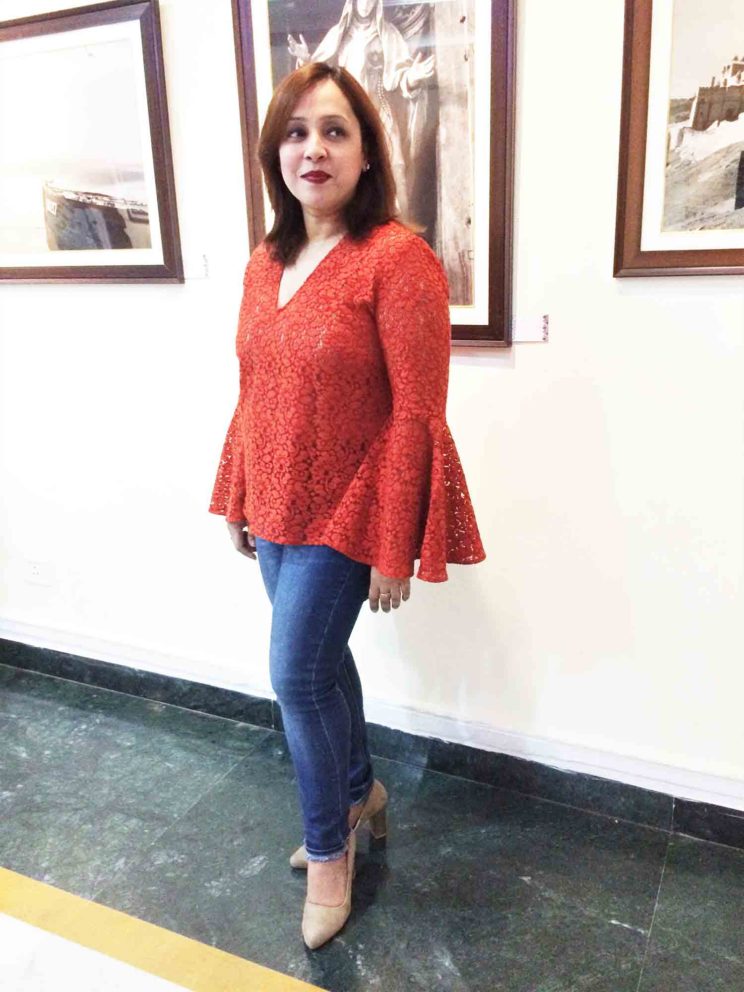 We all go through the syndrome repeatedly day-in and day-out! We have a meeting to catch up and nothing to wear; a dinner date and nothing to wear; friends waiting for a movie and nothing to wear…..nothing seems to make sense! There is no time for trying out outfit combinations and you definitely do not want to repeat any outfit.I have come up with a solution that works at all such times under any circumstances. A go-to combination that doesn't require much creativity or your time!
All I do under any such times of pressure is grab a pair of denim and style it with some funky and trendy statement top! And I am ready with a sleek & sophisticated go-to look. Needless to say that the style and color of the top must match the occasion since that is the star of your look. Like for today's look, I simply paired my red lace bell sleeves Zara top with my skinny denim jeans for a birthday party I had to go to. The lace detailing is adding all the flirtiness and femininity needed for a night party look. It is one statement top that has a great silhouette and is making me look effortlessly glamorous. Red, being the official Pantone color for fall'17, is a perfect color choice with the right balance of function with style.
Top: Zara | Lace wigs: addwigs | Beige Suede Block Heel Pumps: Vicenza (Similar here & here)
My nude block heels (which I having been wearing on a repeat since the last so many months) gave me that instant height and elevated my look from the basic to the super-stylish with a touch of confidence.I am actually amazed at how these simple nude pumps pull the outfit together, effortlessly, making me look dressy and made-up within minutes. And I think that a pair of nude heels/ pumps/ stilettos is a must-have wardrobe staple that works well with most of the outfits all throughout the year and is so much in trend at the moment.I normally do add a finishing touch with my bold and dark lip color (I have been gravitating towards the darker shades a lot lately) that amps up my look within seconds. Darker tones like a deep rust, crimson or a chocolate-brown look super gorgeous and are perfect for fall. So with some very simple & easy fashion hacks, you too can be dressed for a kill even when "You have Nothing to Wear" 🙂
Some of the statement style tops that work for quick go-to looks…..Click on the picture to shop directly!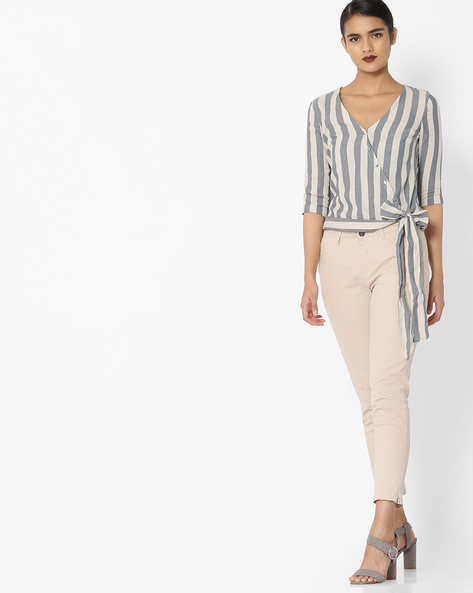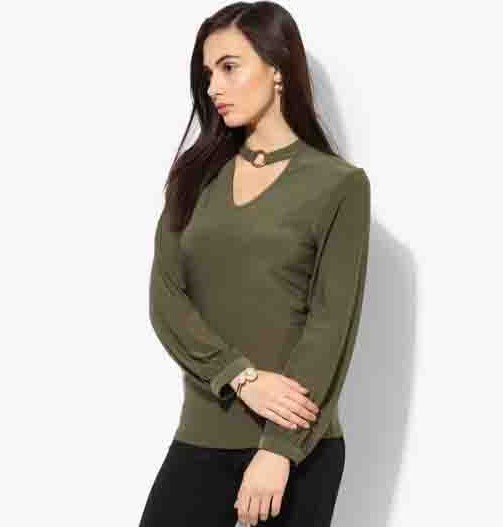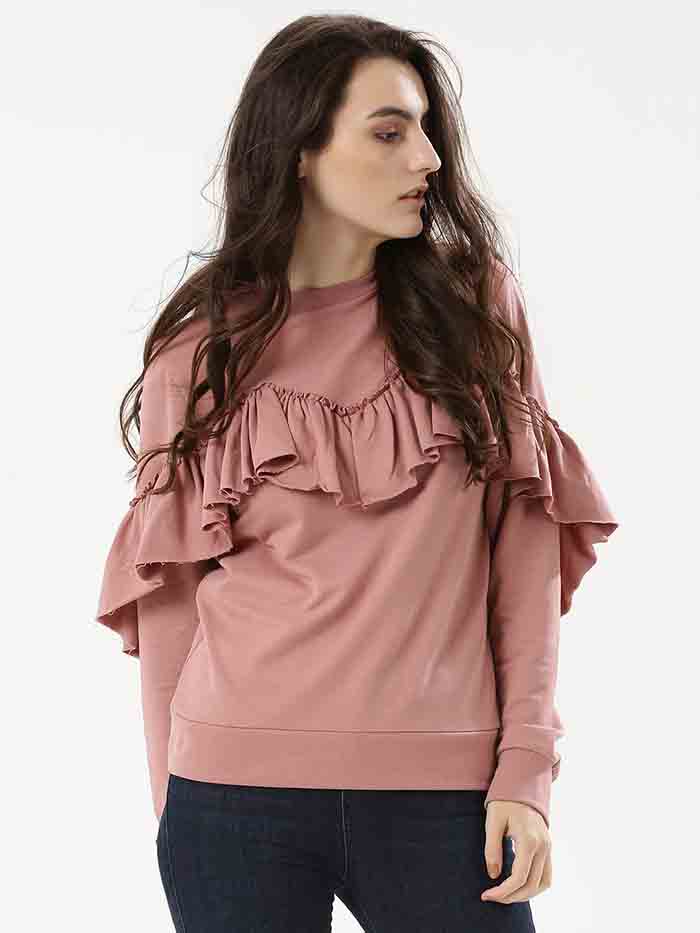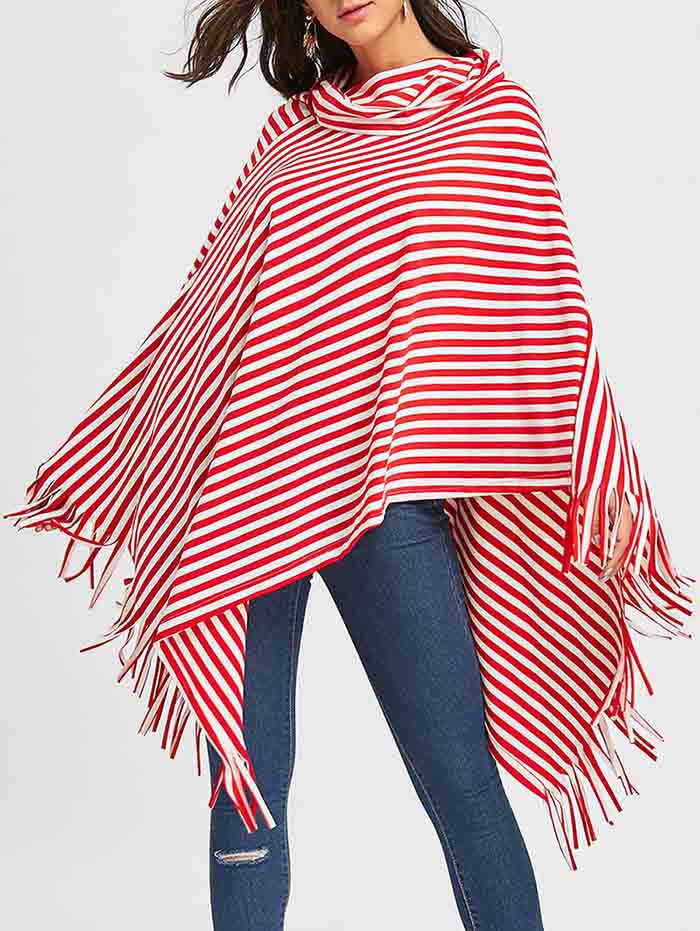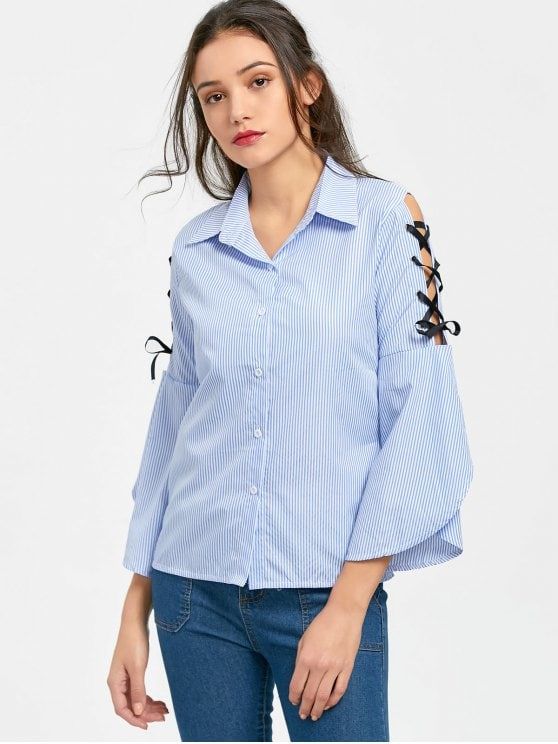 Hope you guys are having a super fall !