Pregabalin no prescription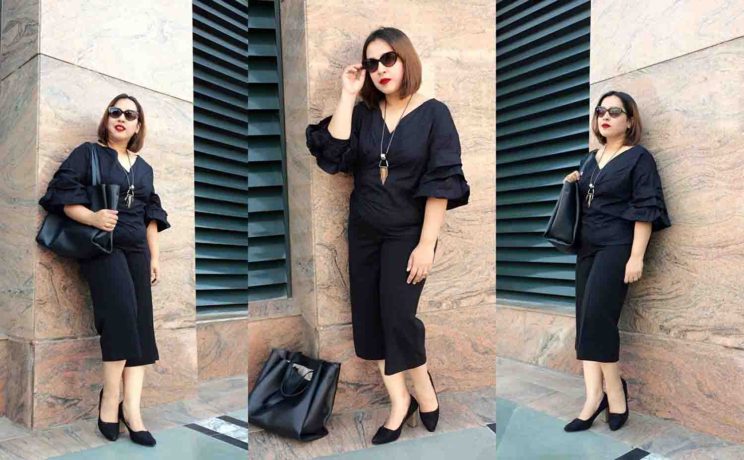 It may sound absurd but wearing black in spring/ summer may not really be a bad idea if done properly. With the right kind of pieces and accessories, one can rock the trend as much in summers as in winters. Not to forget that there is nothing more classic, nothing more staple and nothing more chic than the color black. So for today's look, I created a stylish outfit around the evergreen BLACK. I would also like to add here that slowly and steadily, I am growing to love the color which I had totally underestimated the potential of, since the last so many years. Until date, I had mostly presumed it to be an Escape Color, used mainly to hide your curves and bulging waistline. Little did I know that it is a powerful color symbolizing strength, authority, elegance & sophistication. Well I have tried to capture this essence of black in today's outfit that stands out as a cool, trendy attire combining elements of chic, fun and style to carry you smoothly through a spring/summer day!
Since ruffles & statement sleeves are having a moment, I picked my black Kasir top which is one of my favorites because of its stylish sleeves and wrap style tying (you guys already know how much I love anything and everything that is in a wrap style). You may remember me wearing this ruffle top buy Phenytoin in canada here. My black crop pant was an obvious choice for the bottom keeping in mind the heat wave that has already set in. This is as classic a bottom as any for summers/ winters/ fall, whatever season you can think off. And for my shoes, I grabbed my Vicenza block heel pumps that add such a sophisticated vibe to any outfit. The finishing touch to the look was with one of my latest street jewelry buys, a black metallic neck-piece that is such a fun and interesting way to pull the outfit together. As you all know, I rarely wear jewelry pieces but statement pieces like this one can truly take the outfit to another level. The cherry on the cake is a little pop of color to this monochrome outfit that comes in the form of my bright red lip-color. Sure shot way of making heads turn! So how do you guys like this stylish all black look for this spring? Do write in the comments below.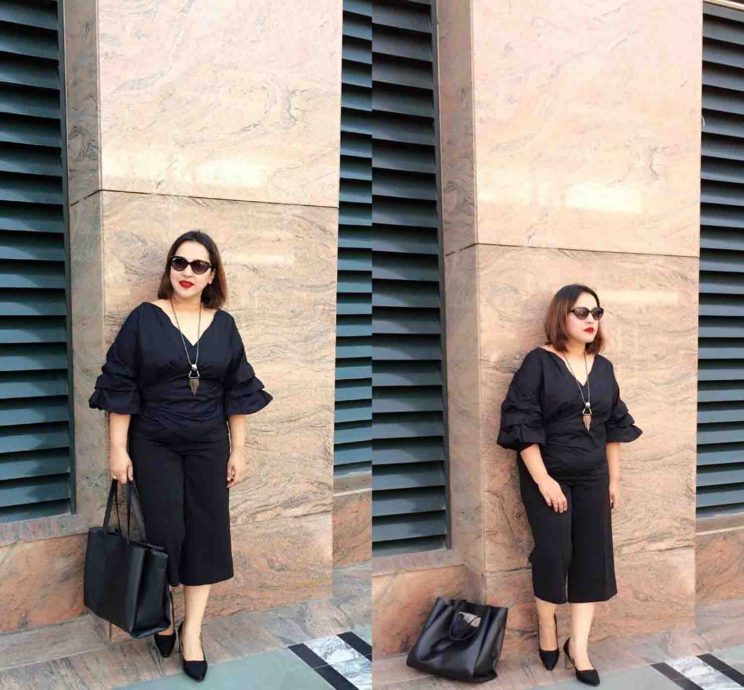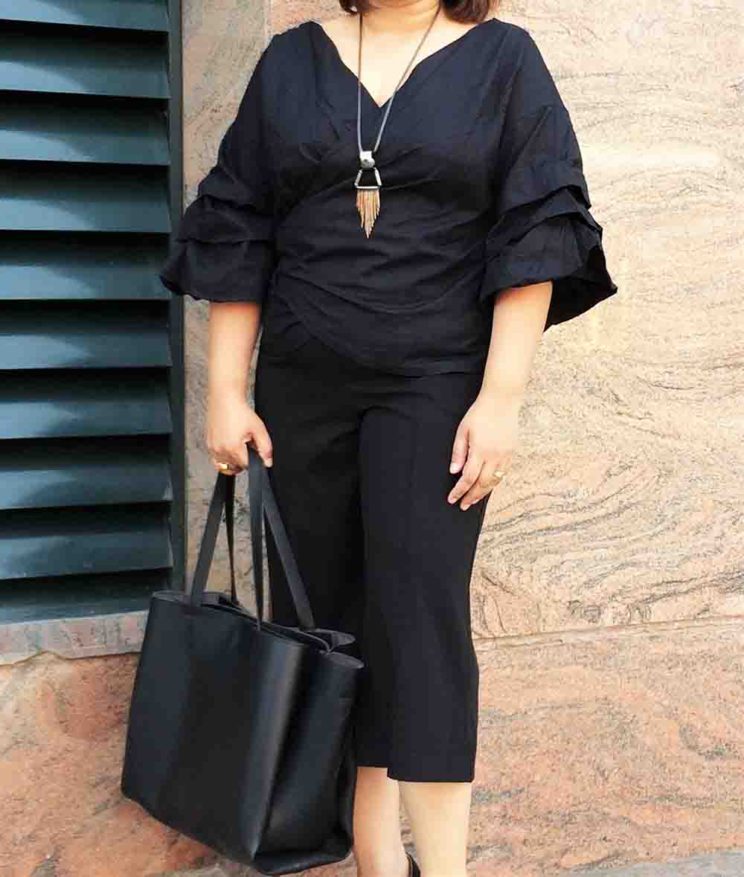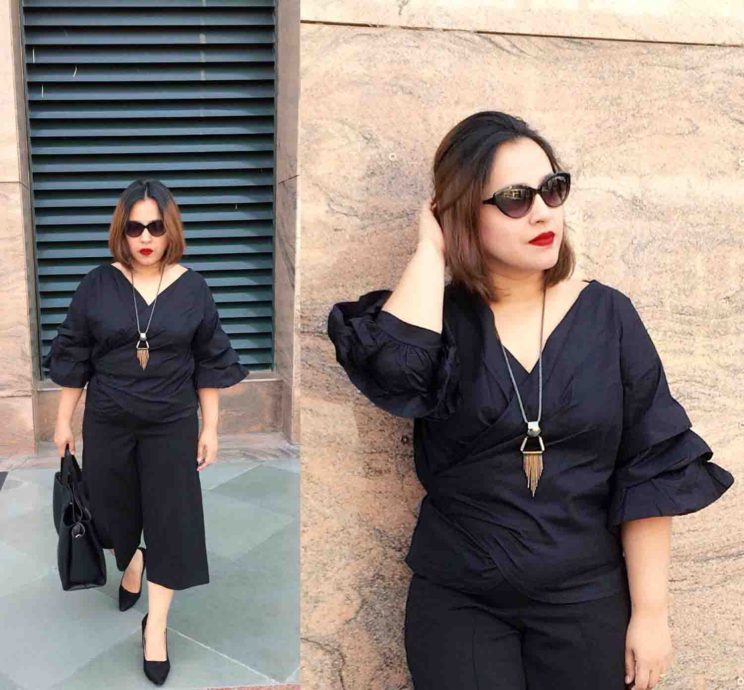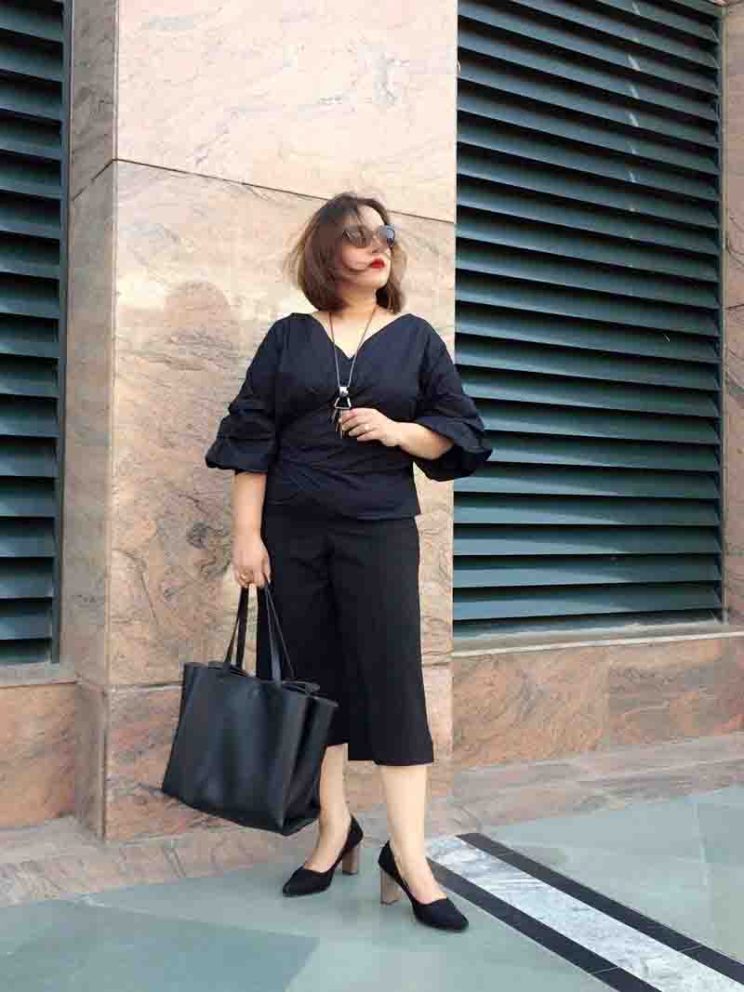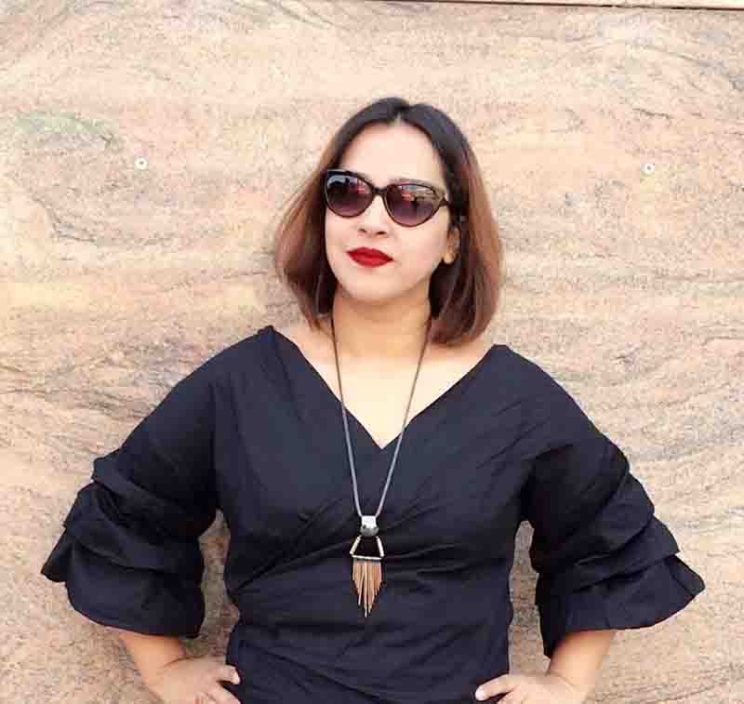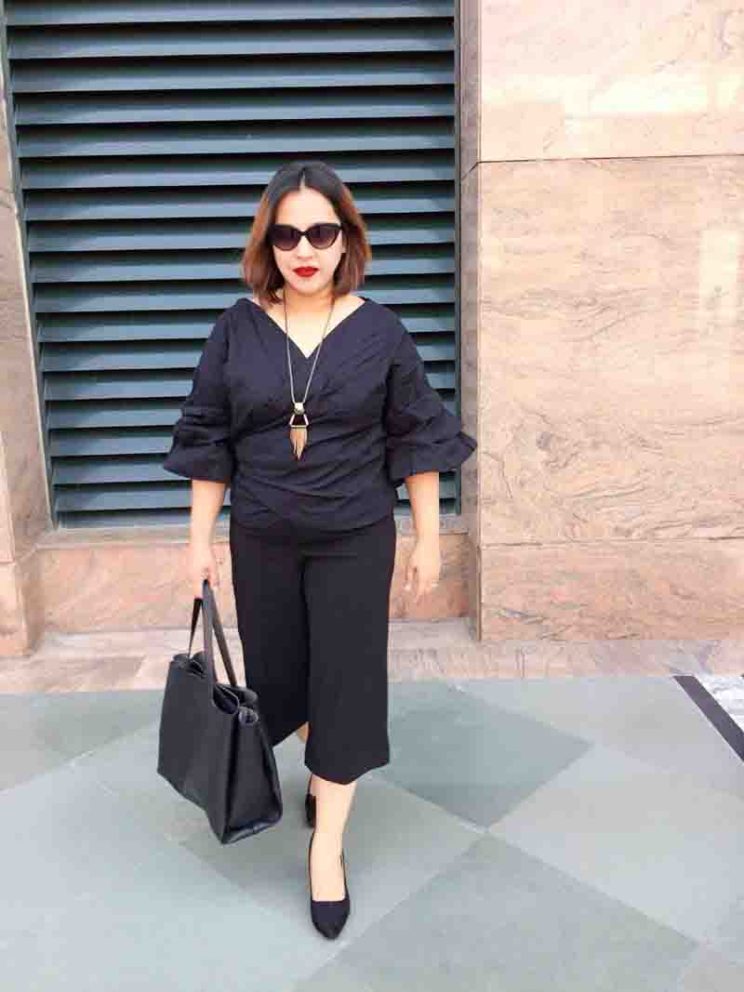 Top: Kasir (DLF Metropolitan Mall) | Crop Pants: ZARA | Black Pumps: Vicenza | Black Tote Bag: GK, M-Block Market | Necklace: Sarojini Nagar Market