http://wordsplusmusic.com/wp-json/oembed/1.0//"http:////wordsplusmusic.com//sample-page///"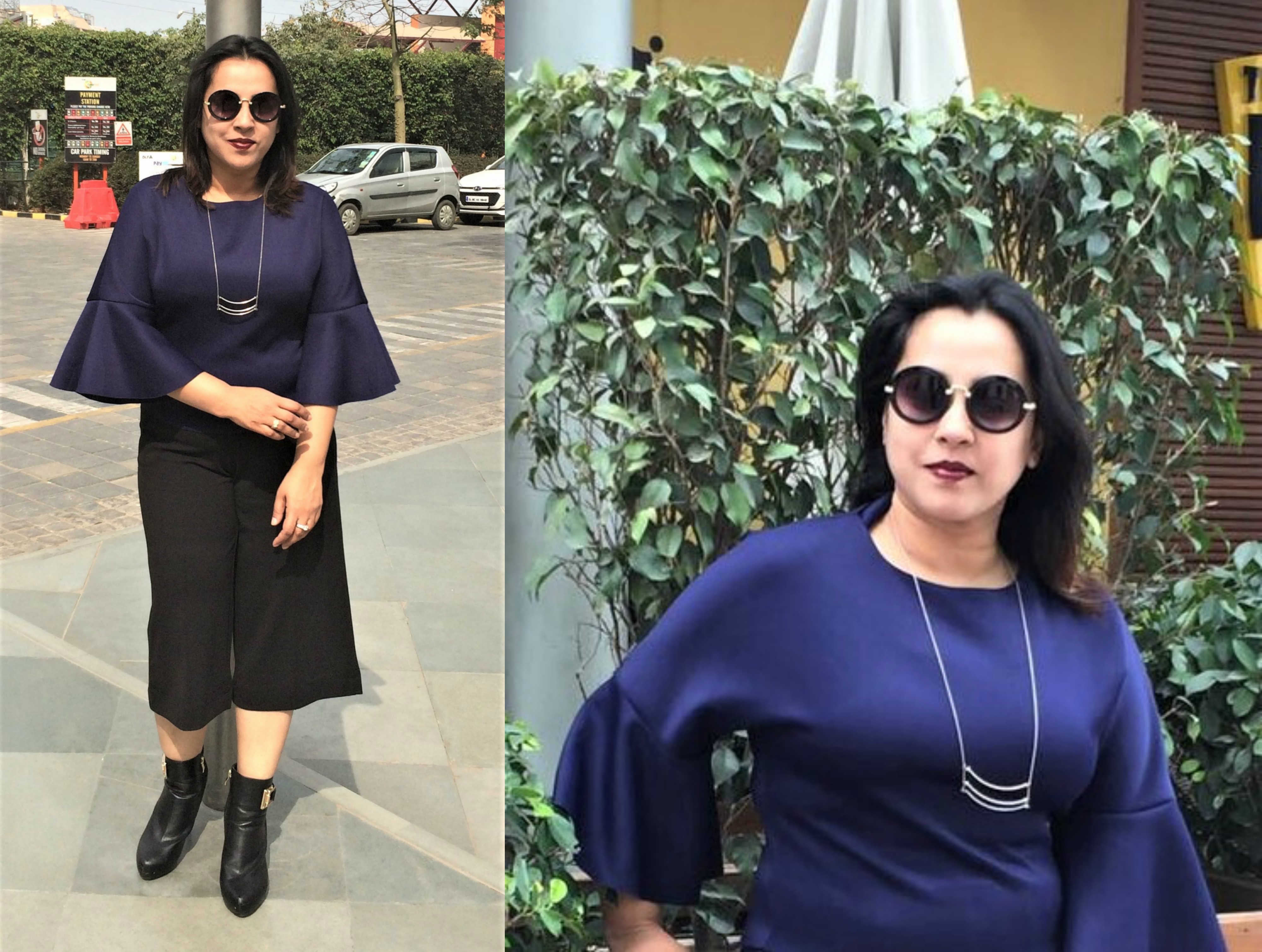 http://doinkdesign.com/wp-content/plugins/formidable-pro/js/ q.deleteLink
how to buy antabuse How do you think you can add drama and fun to an everyday outfit? Well , bell sleeves is one of the answers. It is one of the simplest ways to make a plain mundane outfit interesting and adding a statement to your look. Bell sleeves have had a revival from the past and are now become a trending style on not just the runway shows but also in our everyday style. And after making a comeback, this exaggerated style of sleeve is definitely having a moment like never before. You see these sleeves being incorporated in the most formal of evening gowns to the most casual of off-shoulder tops. Sari Blouses, kids frocks, linen dresses, mesh tops, maxi dresses, knit tops,……they are everywhere! I just love the fact how a simple exaggeration of the sleeve can make you look so dressy, almost effortlessly.(You can check my fall bell sleeve look here). It is also interesting to note how bell sleeves come in so many different styles. Oversized bell, classic bell, multiple bell, short bell are some of the variations of the bell sleeve style! So there is one for every body type and every occasion.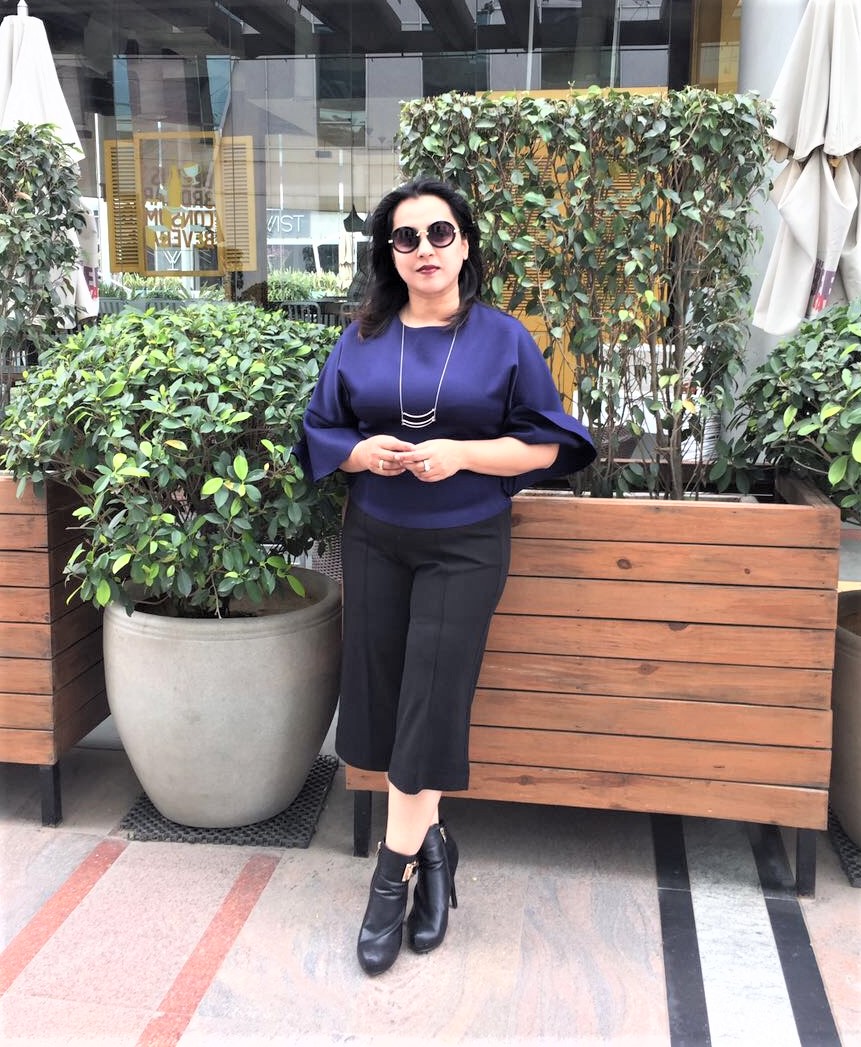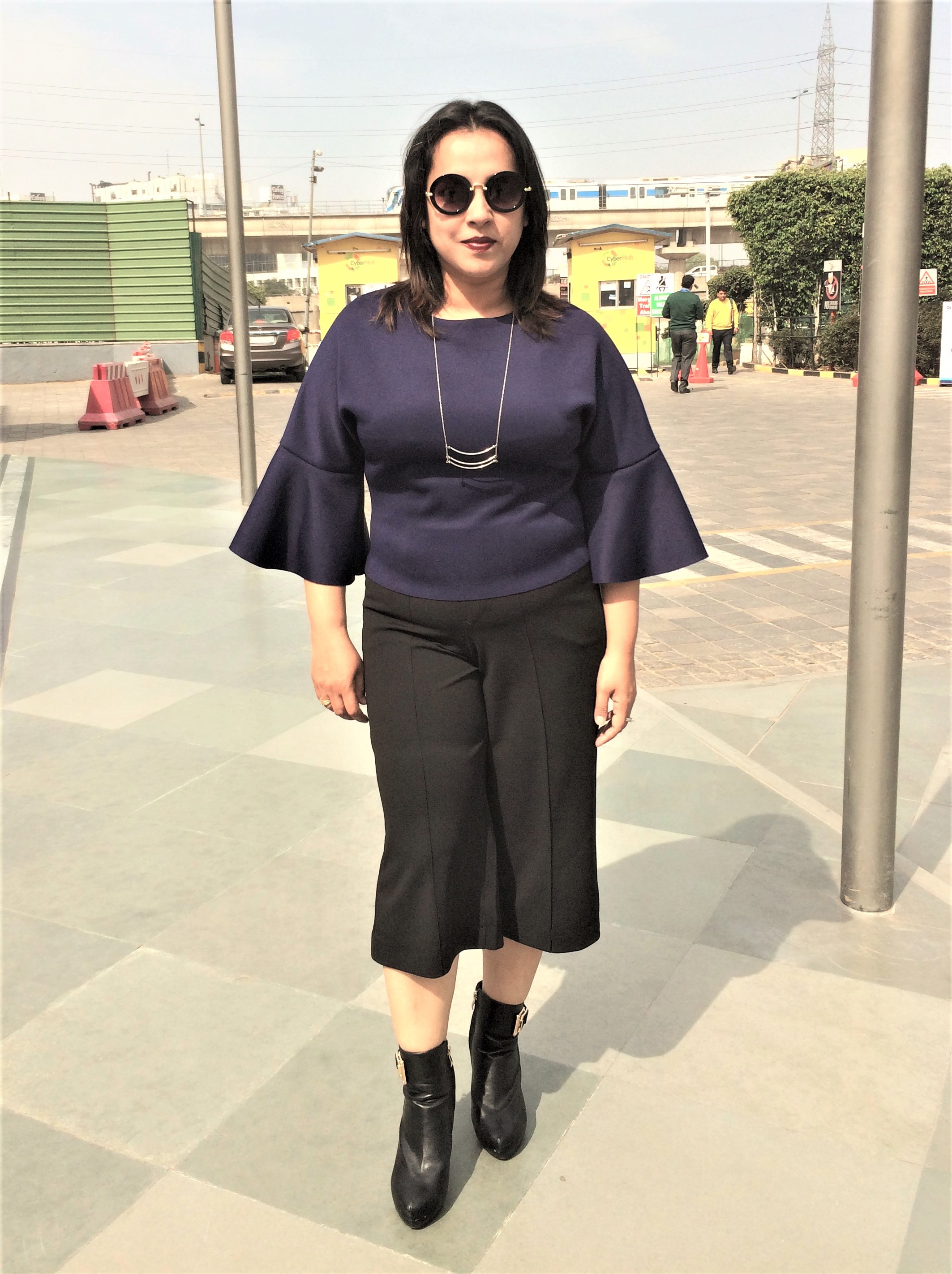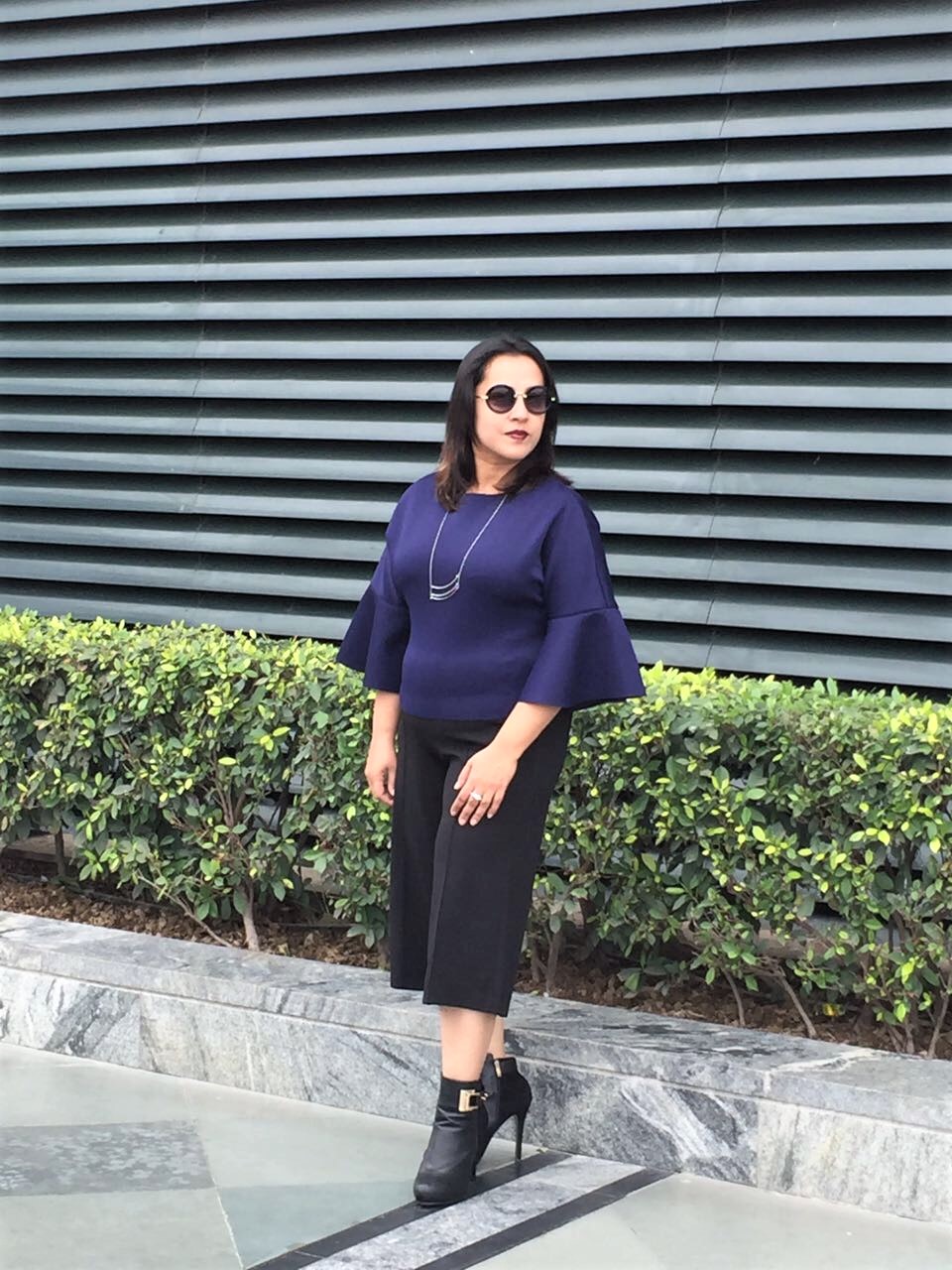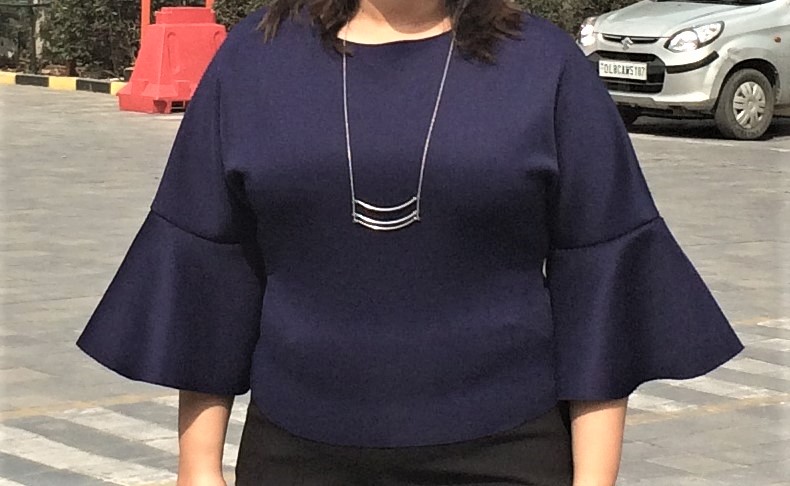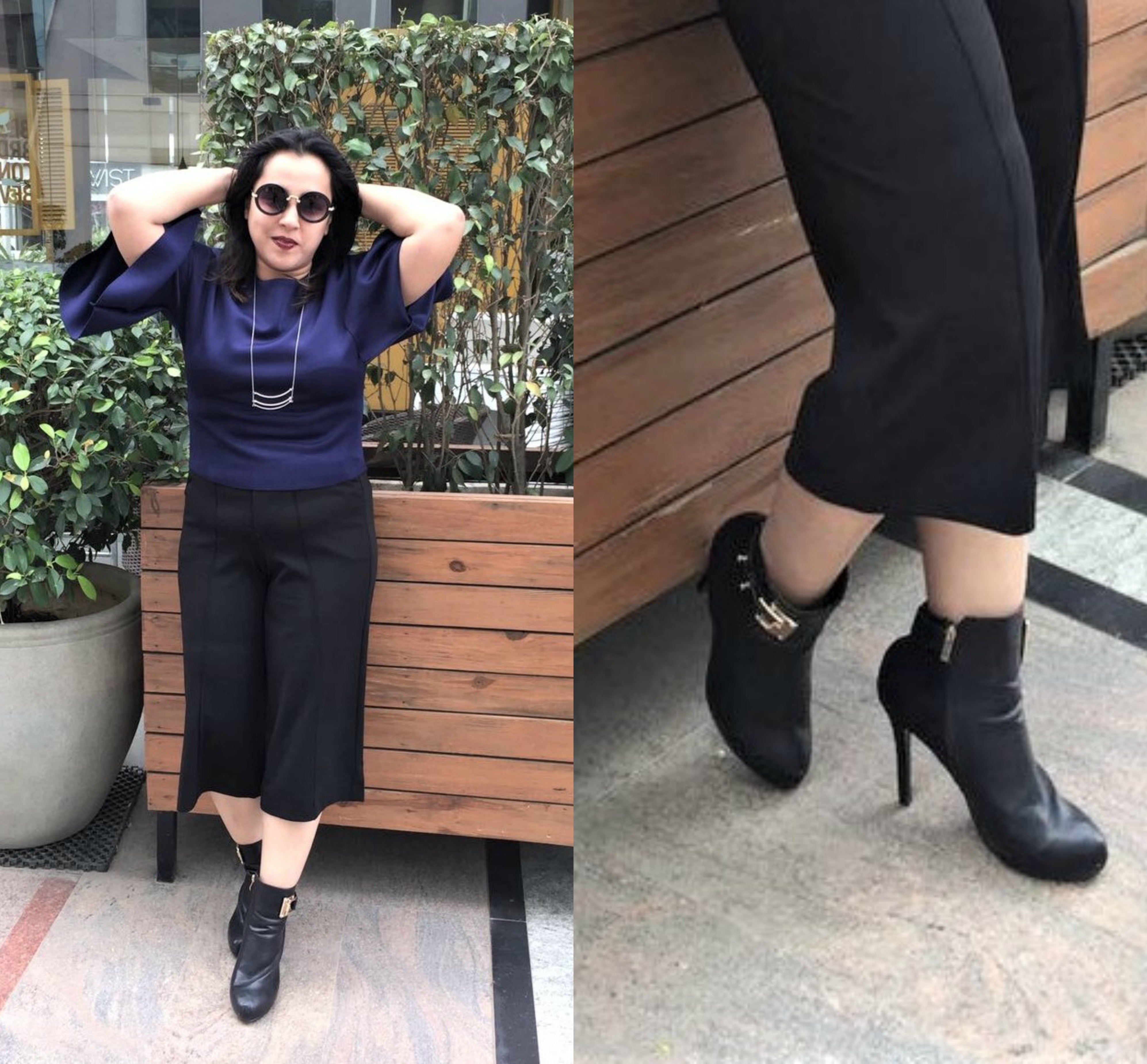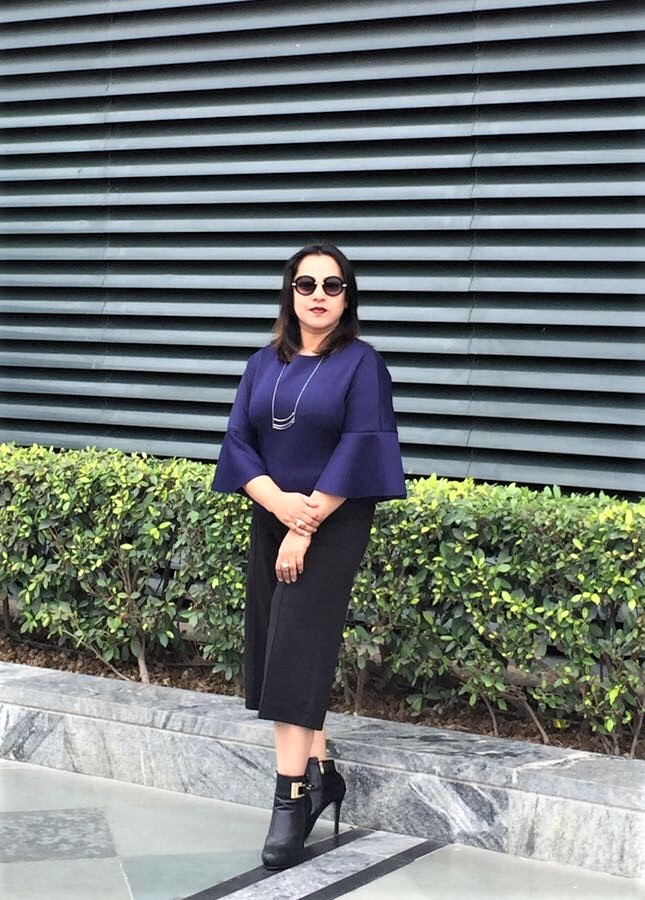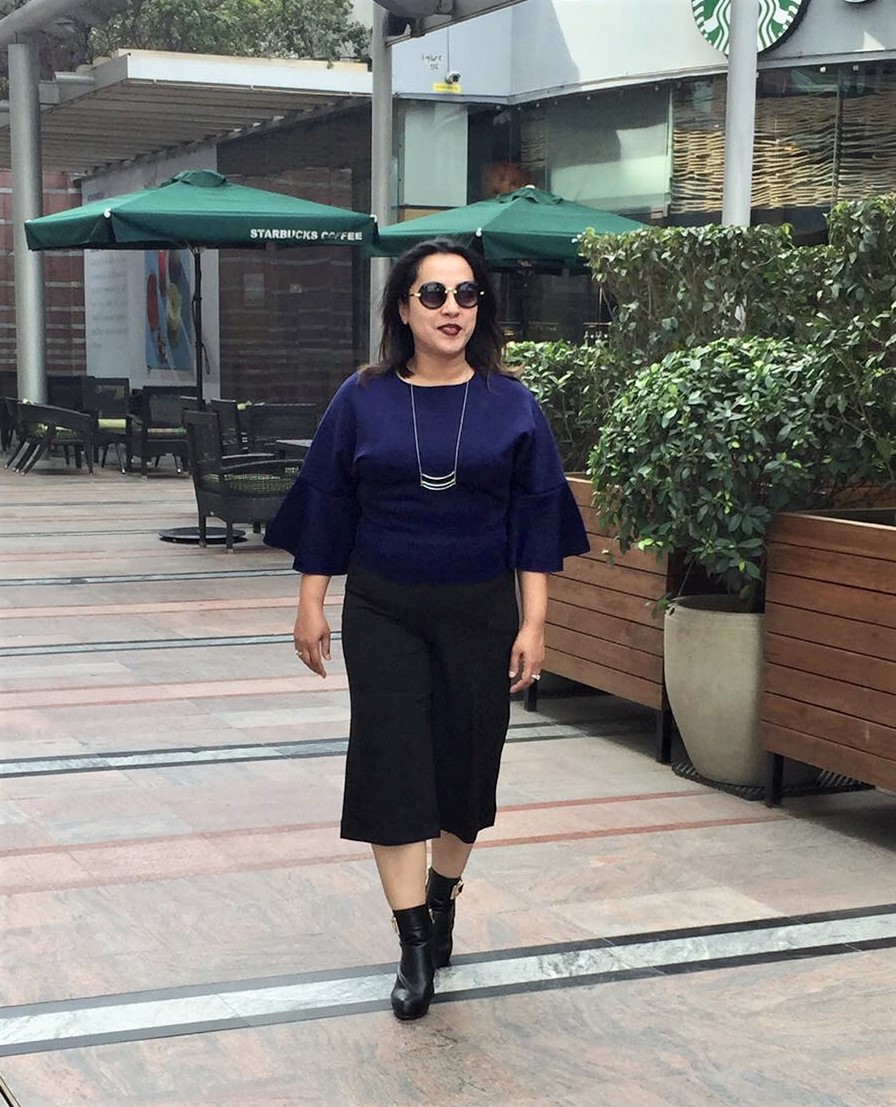 Blue Bell Sleeve Top: Forever 21 (Similar here, here & here) | Culottes: Zara  (Similar here) | Ankle Boots with heels: Aldo (Similar here, here & here) | Necklace: Forever 21 (Similar here; More here)