Happy September guys and Welcome fall in all its glory!
Lately I have been in the process of discovering my niche fashion style just like any other fashion/ style blogger. Whether it is casual chic or formal edgy or even everyday girl next door (on the days I am in a laid-back mode), one thing is certain that boho seems to be making a seep through somehow majority of the times.I am so much in love with the independent, free, cool vibe of the boho, sometimes also referred to as the street style, that I do wish to incorporate it a lot of times in my attire. Just like this Ginger shrug with the stunning bohemian print and fringe edges! It's such a trendy and comfortable wear for fall. Plus it adds the boho overtones and takes the outfit to an absolutely different level.
Ginger has loads of other bohemian design inspired shrugs at very reasonable prices. And let me tell you these are just perfect for adding that cool vibe to any plain outfit.I wore this look for an evening tea with my friends. The Fabindia linen mini pencil skirt ( I got the length trimmed because I was not comfortable wearing a full length tapered skirt) was just perfect for the bottom. The first obvious choice was the distressed denim but since I was feeling a bit dramatic and all charged up, I pulled the skirt instead of the jeans.My latest buy, the H&M crocodile pattern leather bucket bag was my obvious choice for the accessory firstly because of ease of use and secondly because it went well with the whole look and mood of my outfit! How do you rate my look on a scale of 1 to 10?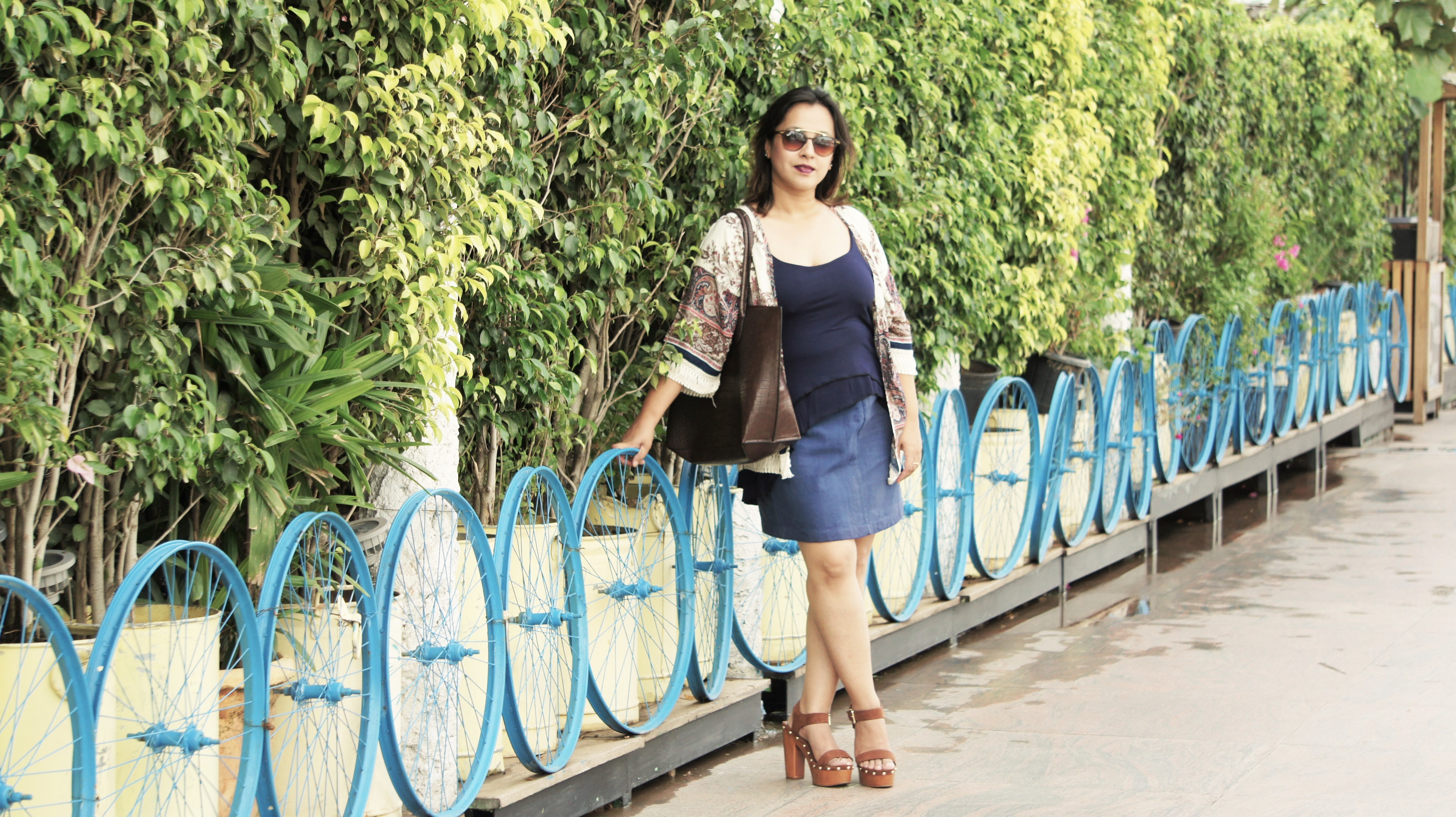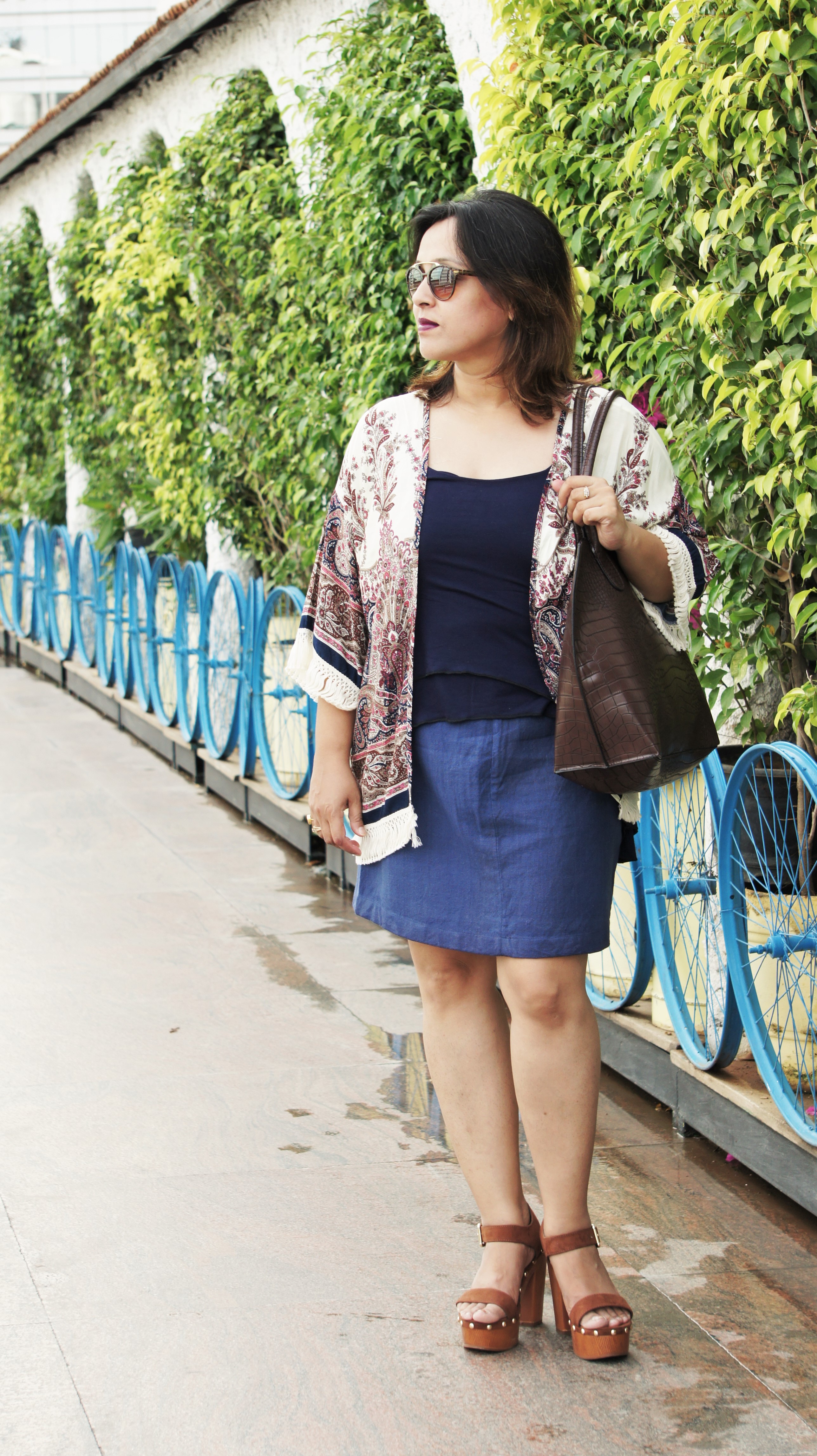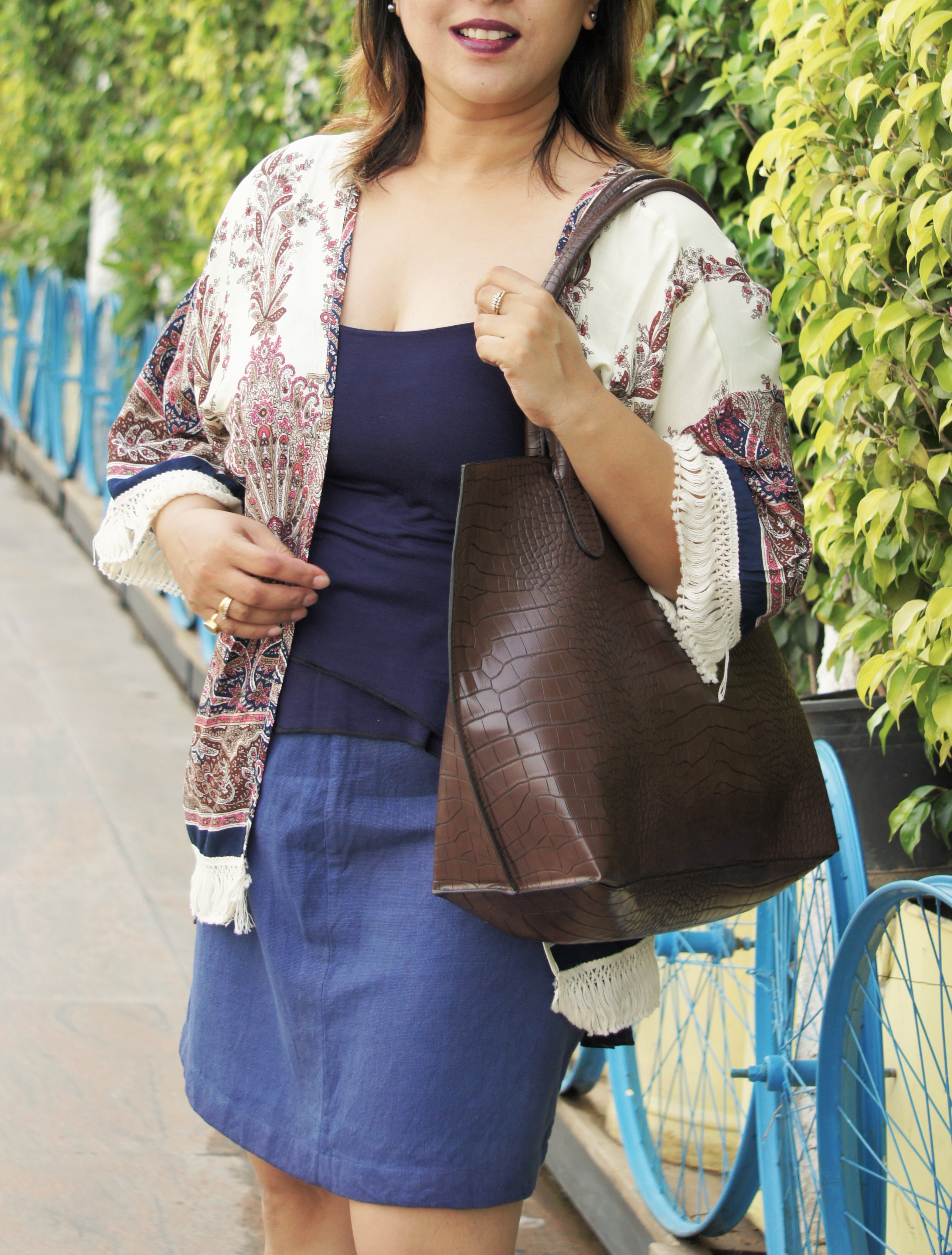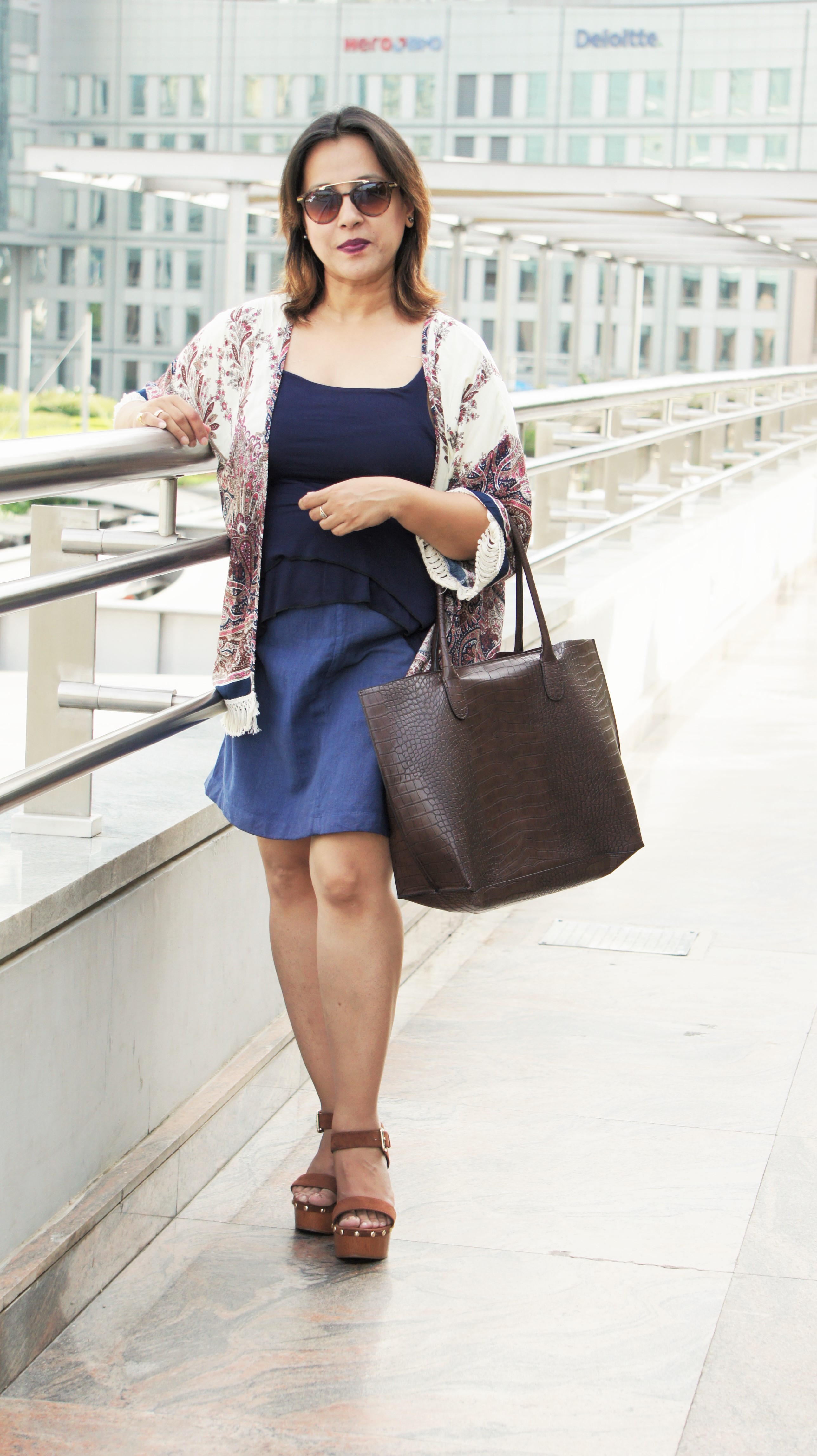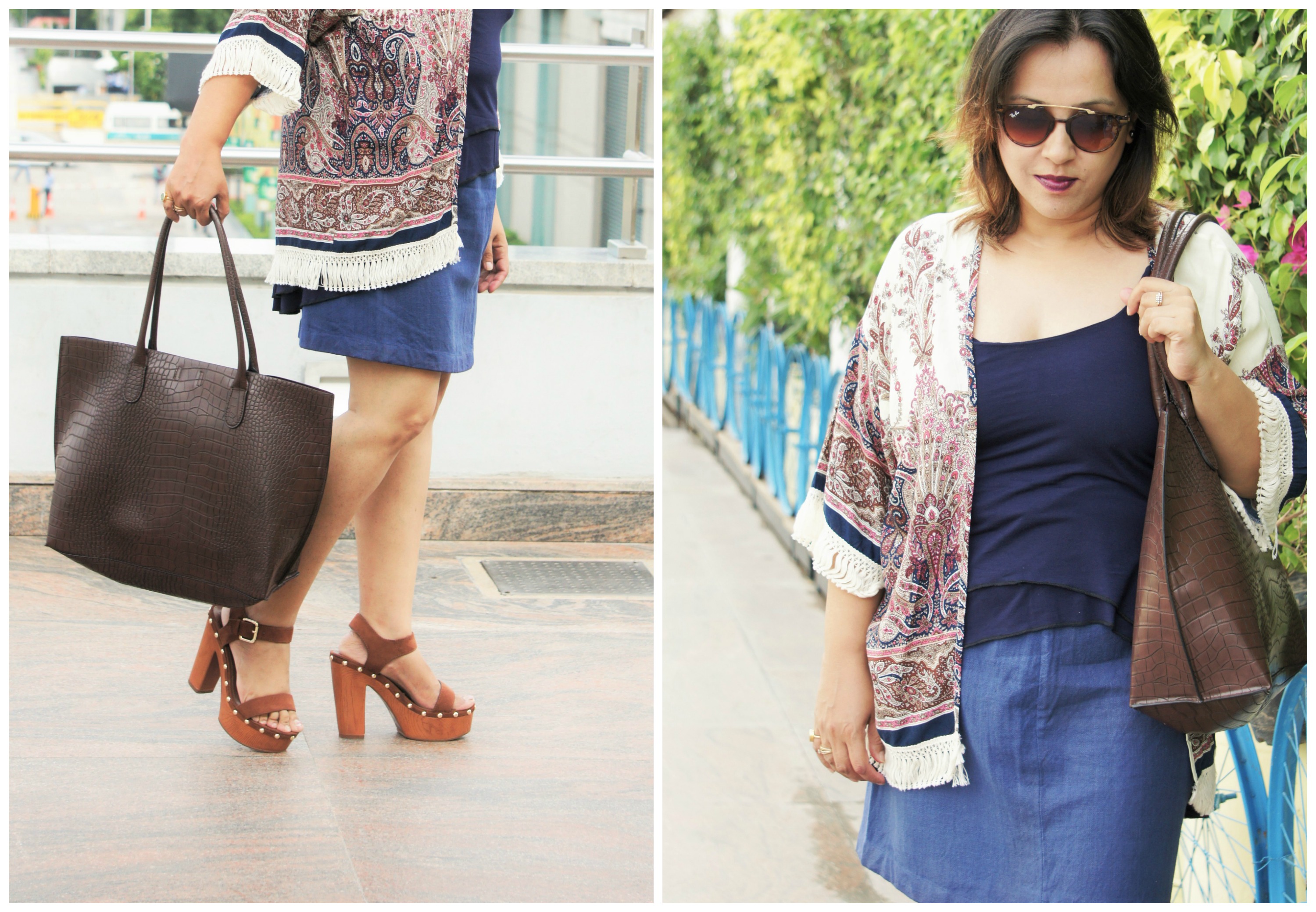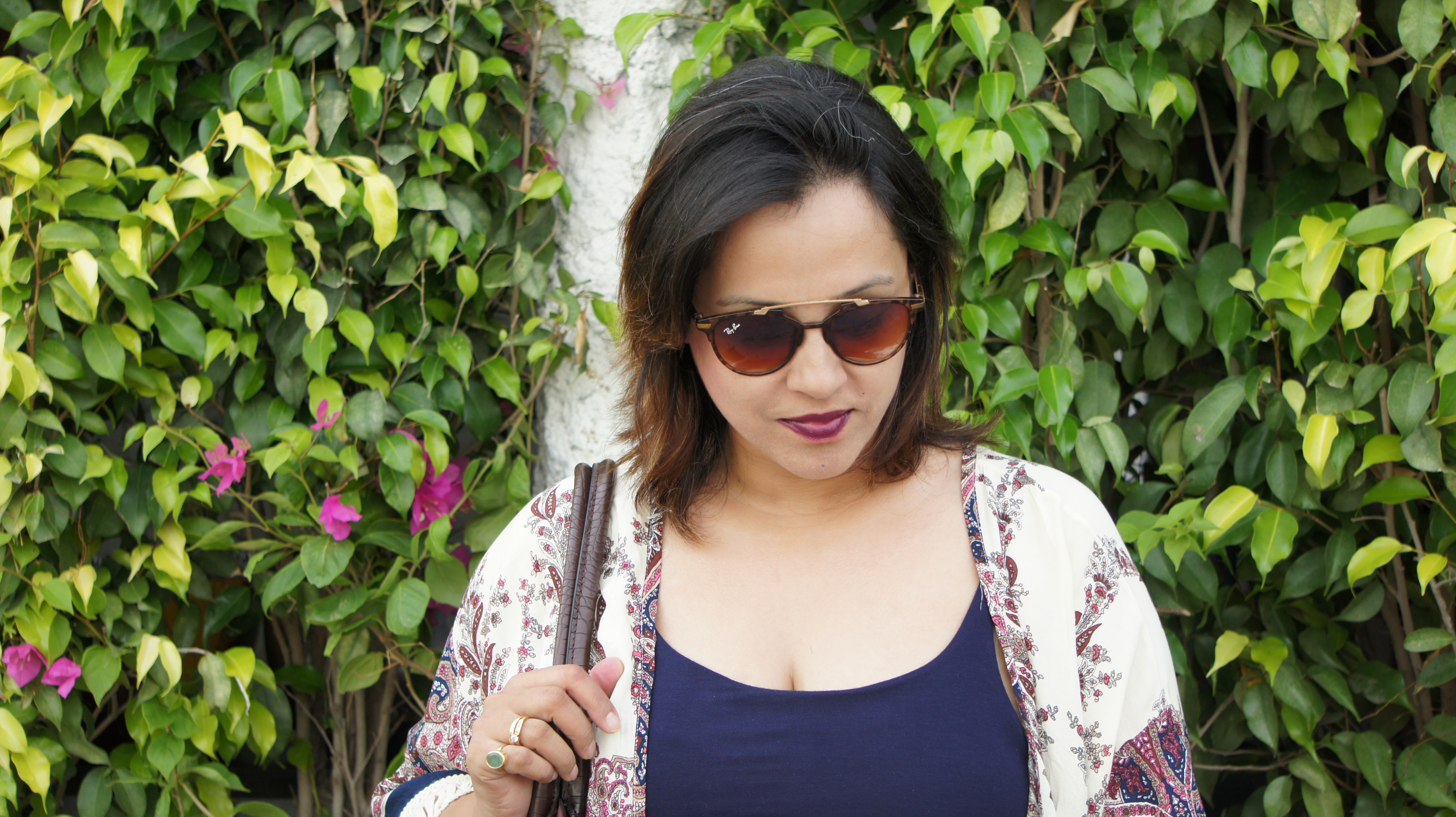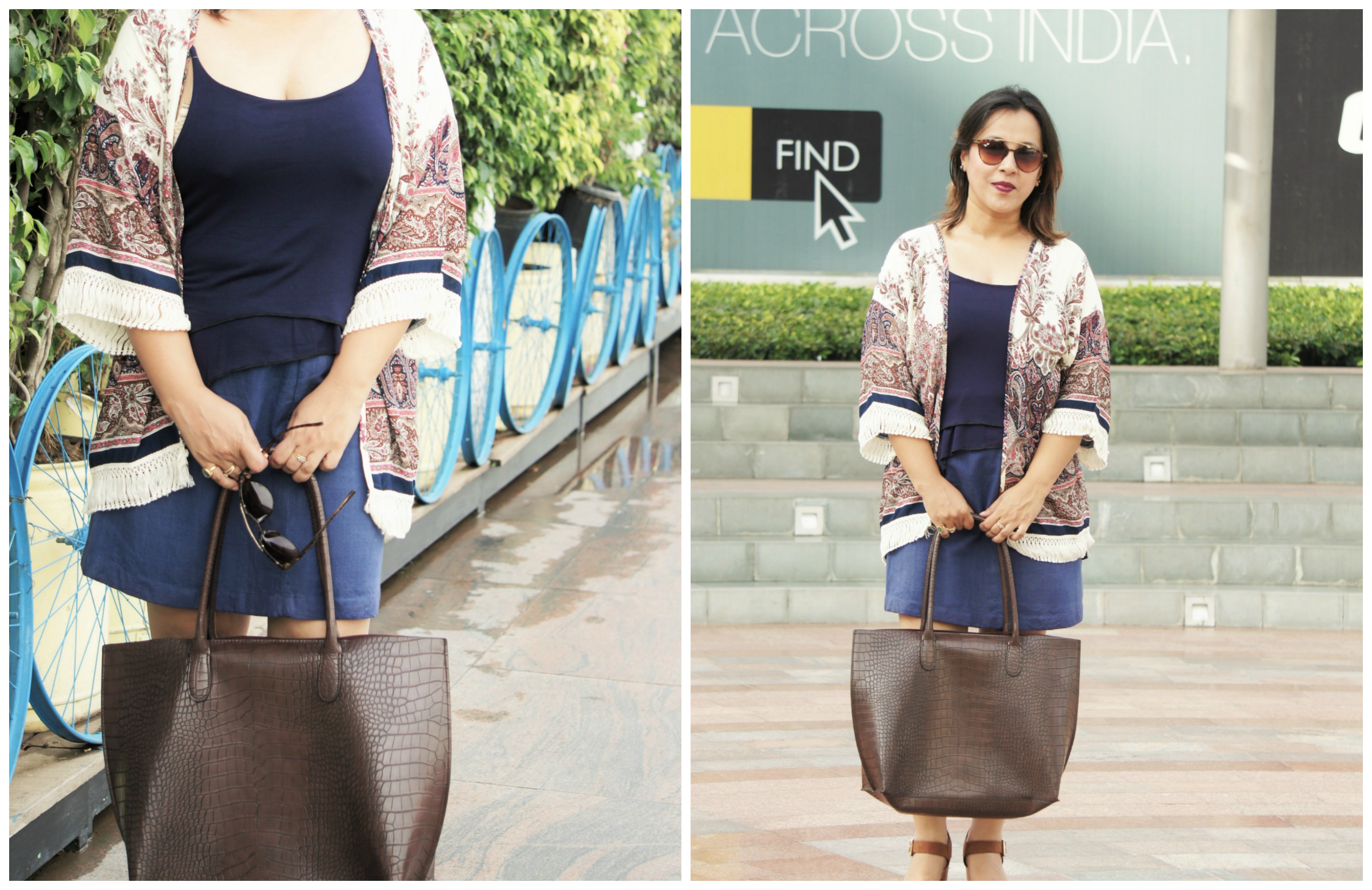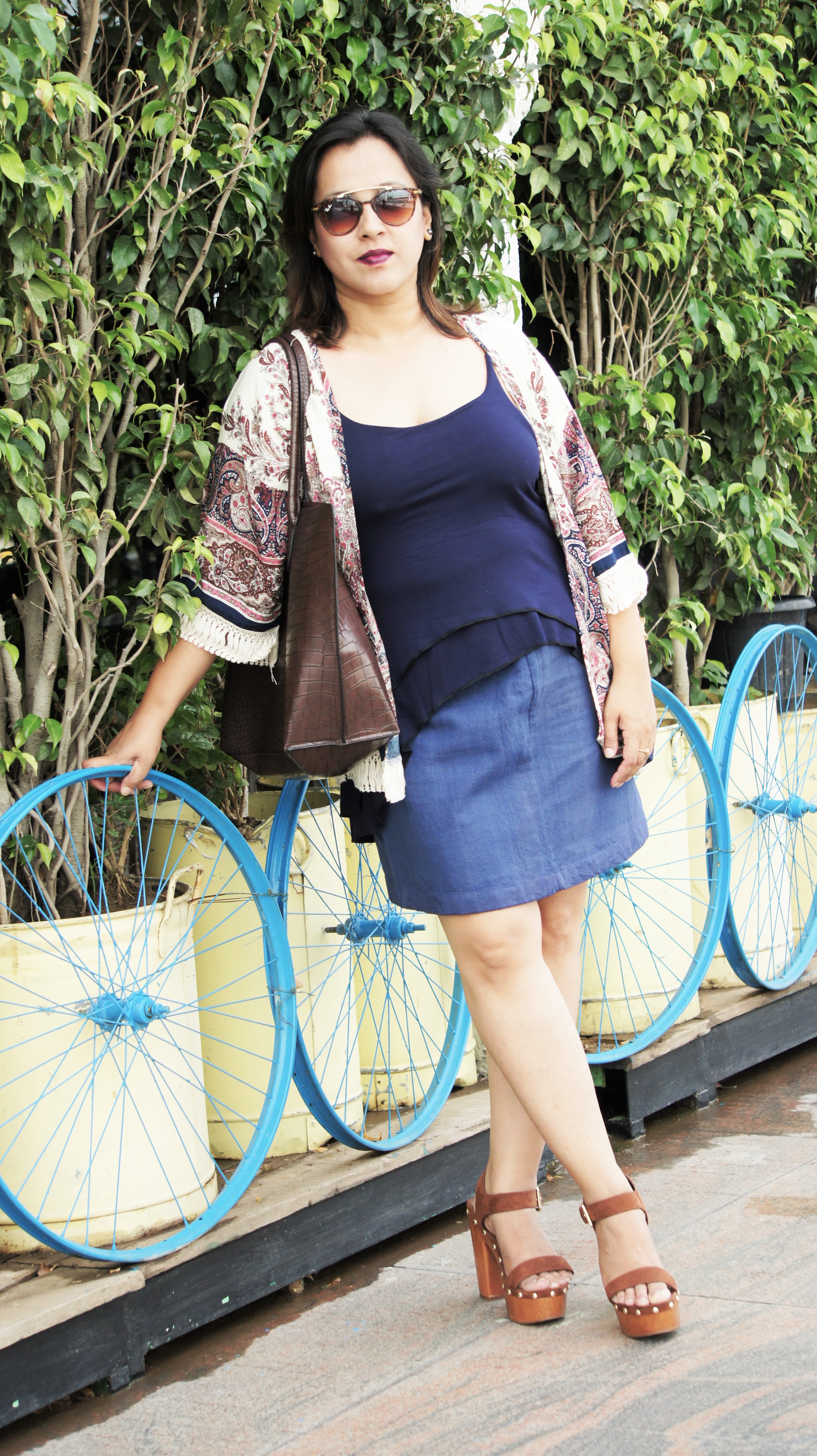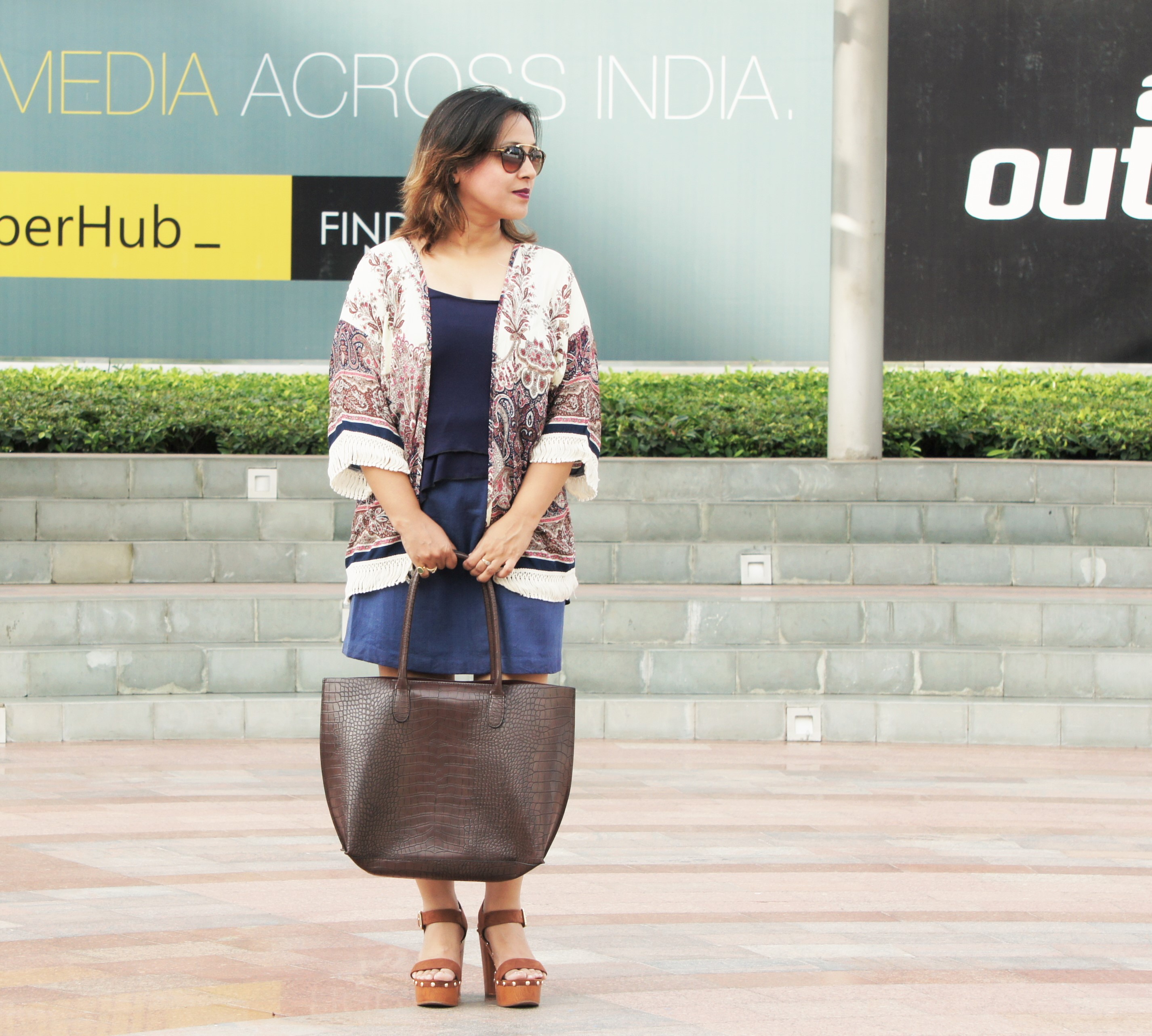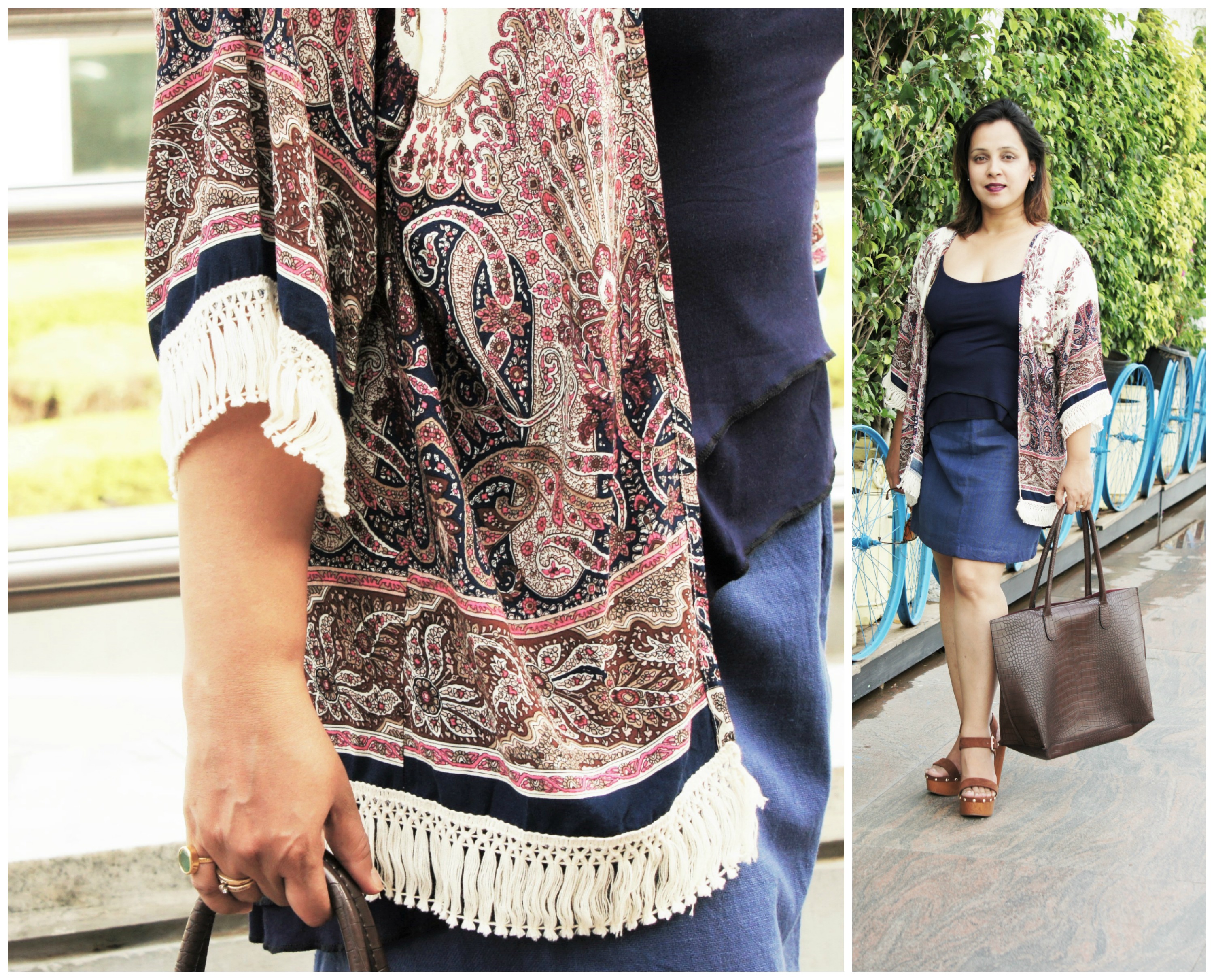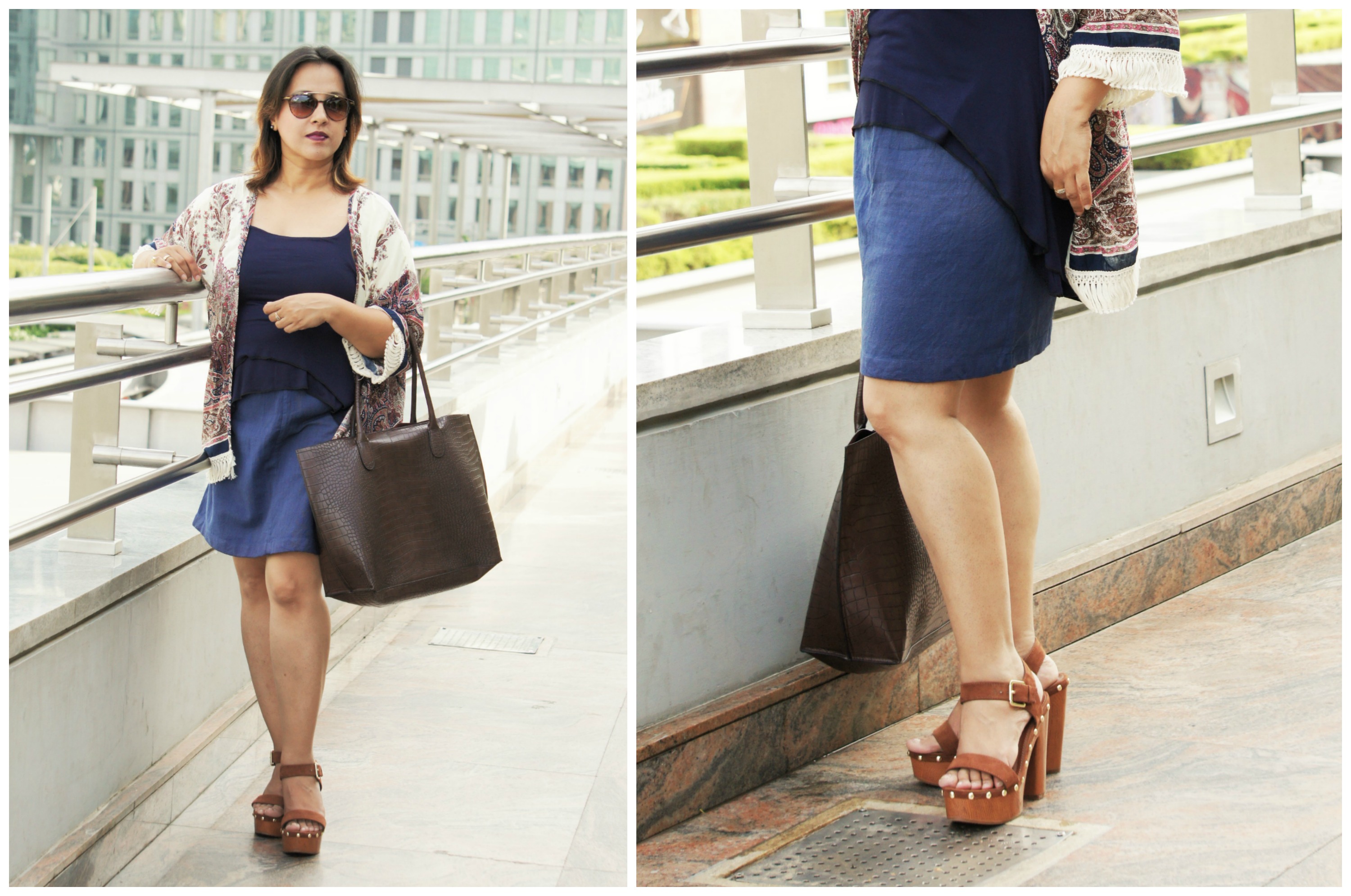 Shrug: Ginger | Blue Linen Skirt: Fabindia (Similar here & here) | Navy Camisole (Similar here & here) | Bag: H&M | Faux Suede Platform Sandals:Forever 21 | Sunglasses: Rayban (Similar here & here)
Some of my top favorite bohemian inspired shrugs on abof.com