purchase acyclovir 800 mg Hi everyone!
click here Sure there has been a big break but it was absolutely essential! I have been too caught up with selling furnishings & textiles, adding new products, entering into collaborations/ consignments, filtering through existing inventory, flushing out the old pieces and reorganizing myself for what I call as almost a fresh start to life.Business matters apart,sometimes personal life does call for an introspection from time to time. My past few days have been busy with a somewhat similar activity. And I have emerged stronger and enthusiastic like never before. I am sure all of us do that at some point or the other in our life. Some even call it the new innings. And I am all excited and pumped with energy for a fresh beginning that marks the onset of what is commonly termed as the mid-life. Therefore the break was intentional so that I could sit back and celebrate the time gone by and welcome the time yet to come with no regrets, total aplomb and great vigor. DeeSayz—"Never Say Die"
click here What better way to celebrate the fresh innings than in this super trendy, super cool Zara Crochet Top and my favorite Aldo nude wedge feels.This crochet top has femininity and sensuality written all over it.I love the detail in its design, the mesh floral pattern and its airy, flirty vibe.Though I wore this during the day, one could easily turn it into a night outfit by adding a statement necklace against its wide sensual open neckline.This is one versatile top that can easily be dressed up or down within minutes.Perhaps I will do that soon in my upcoming posts….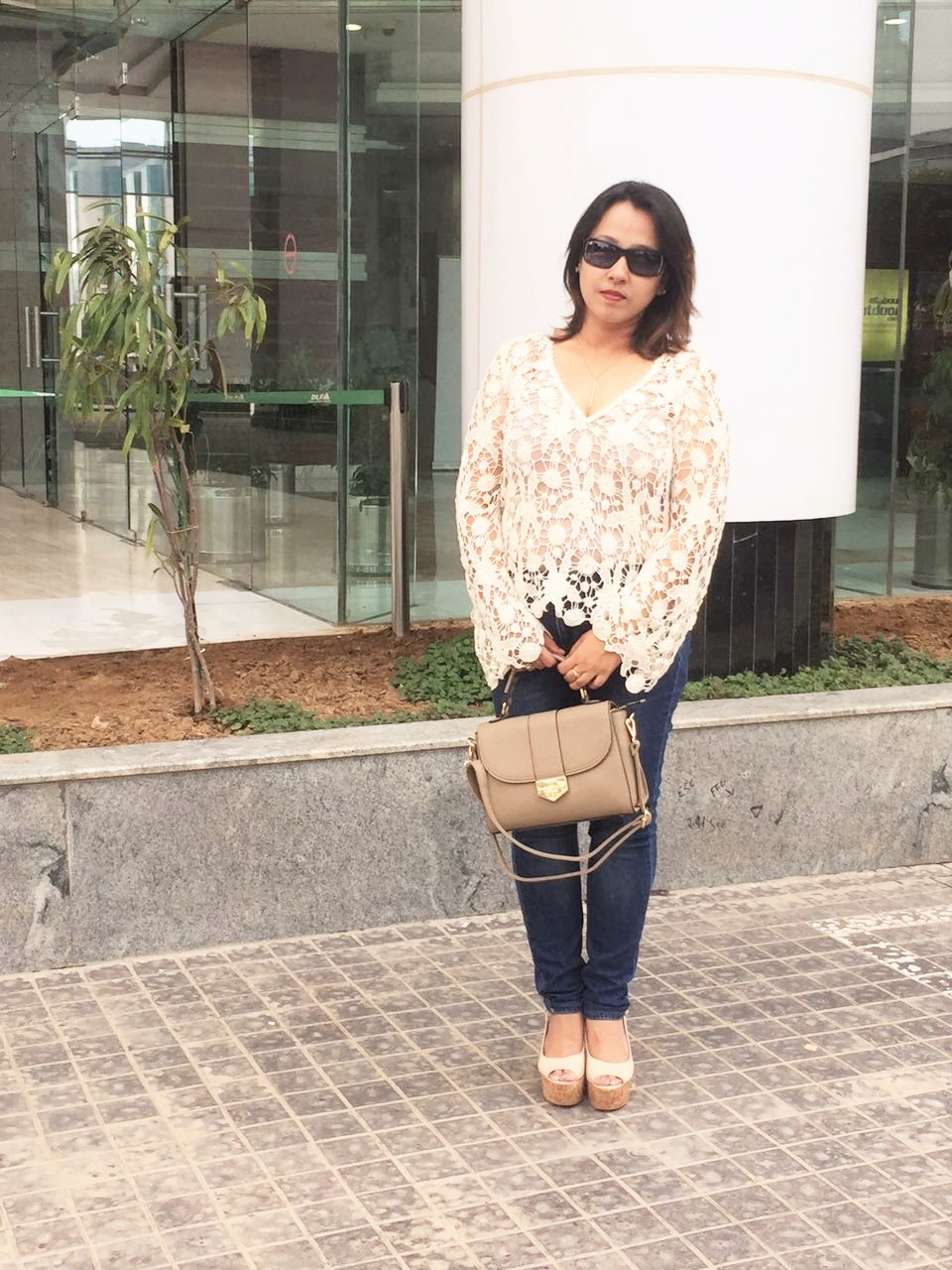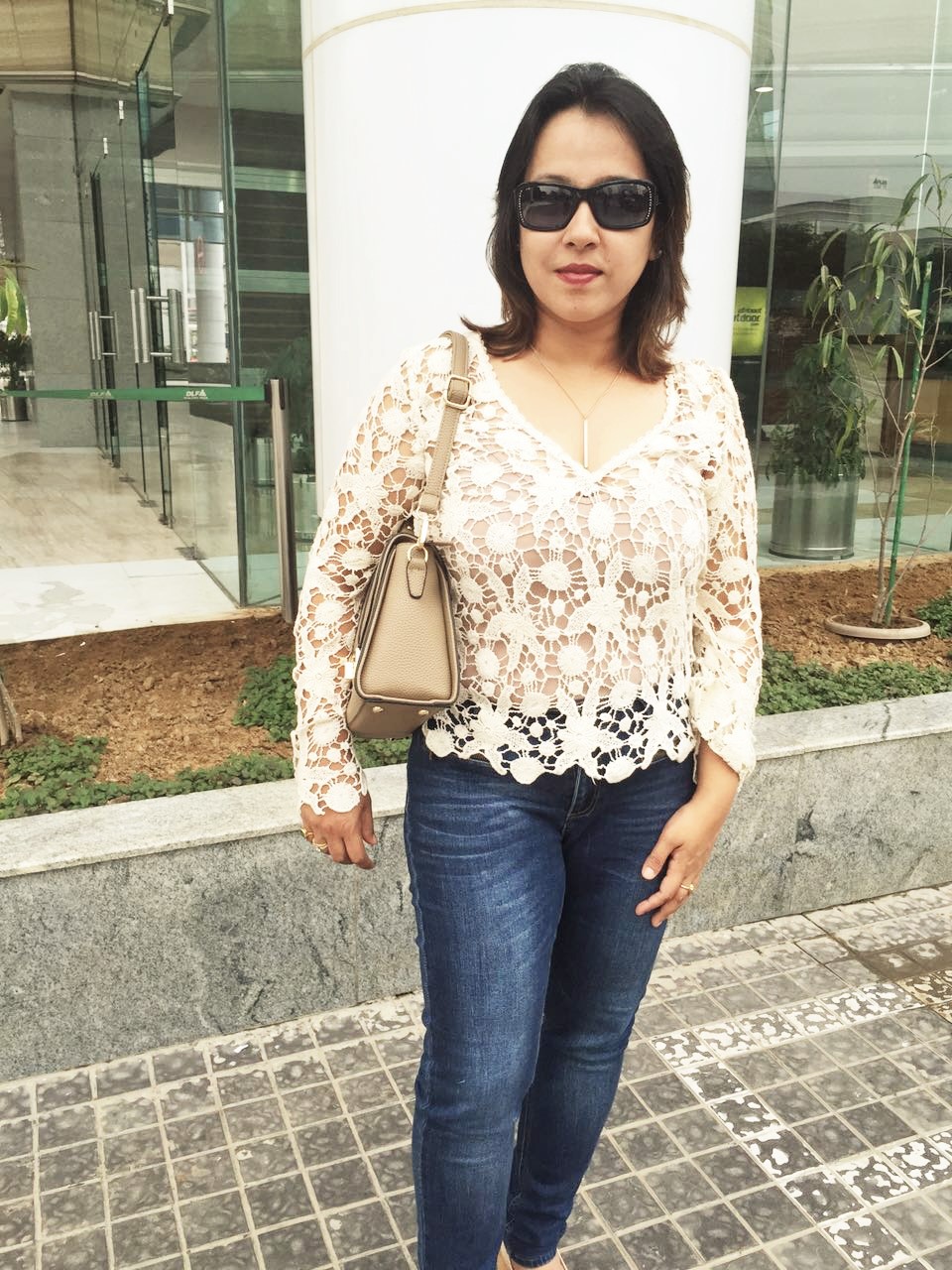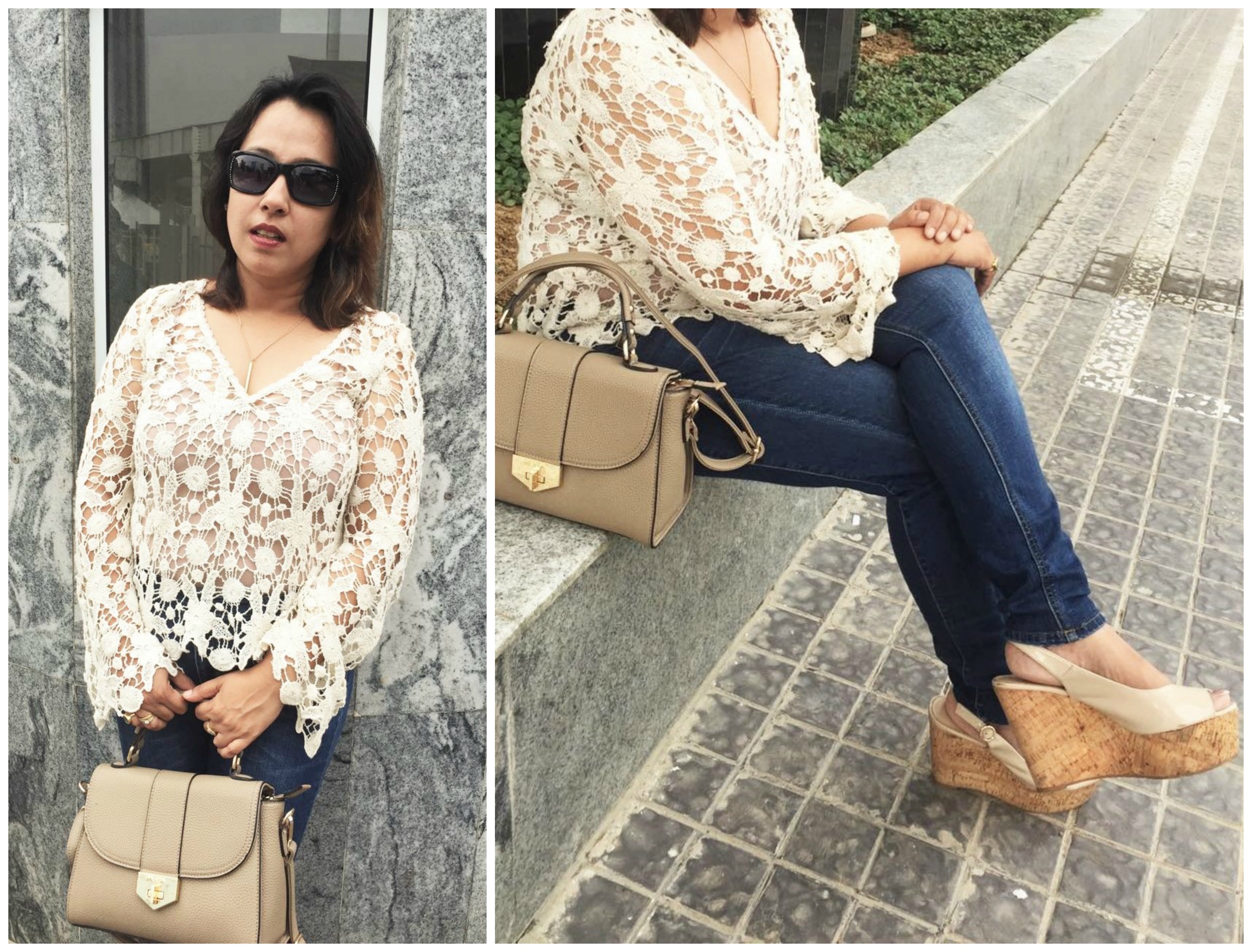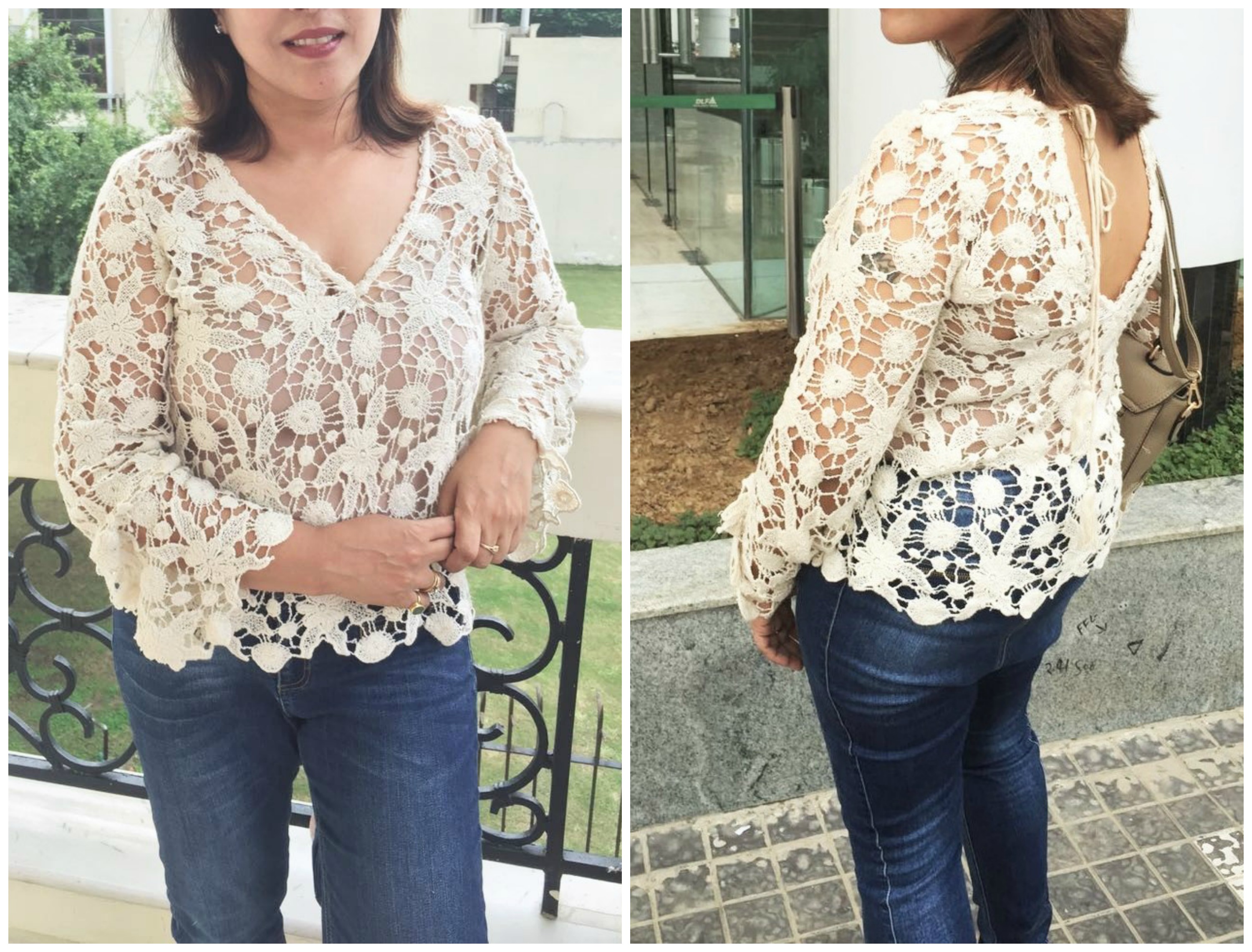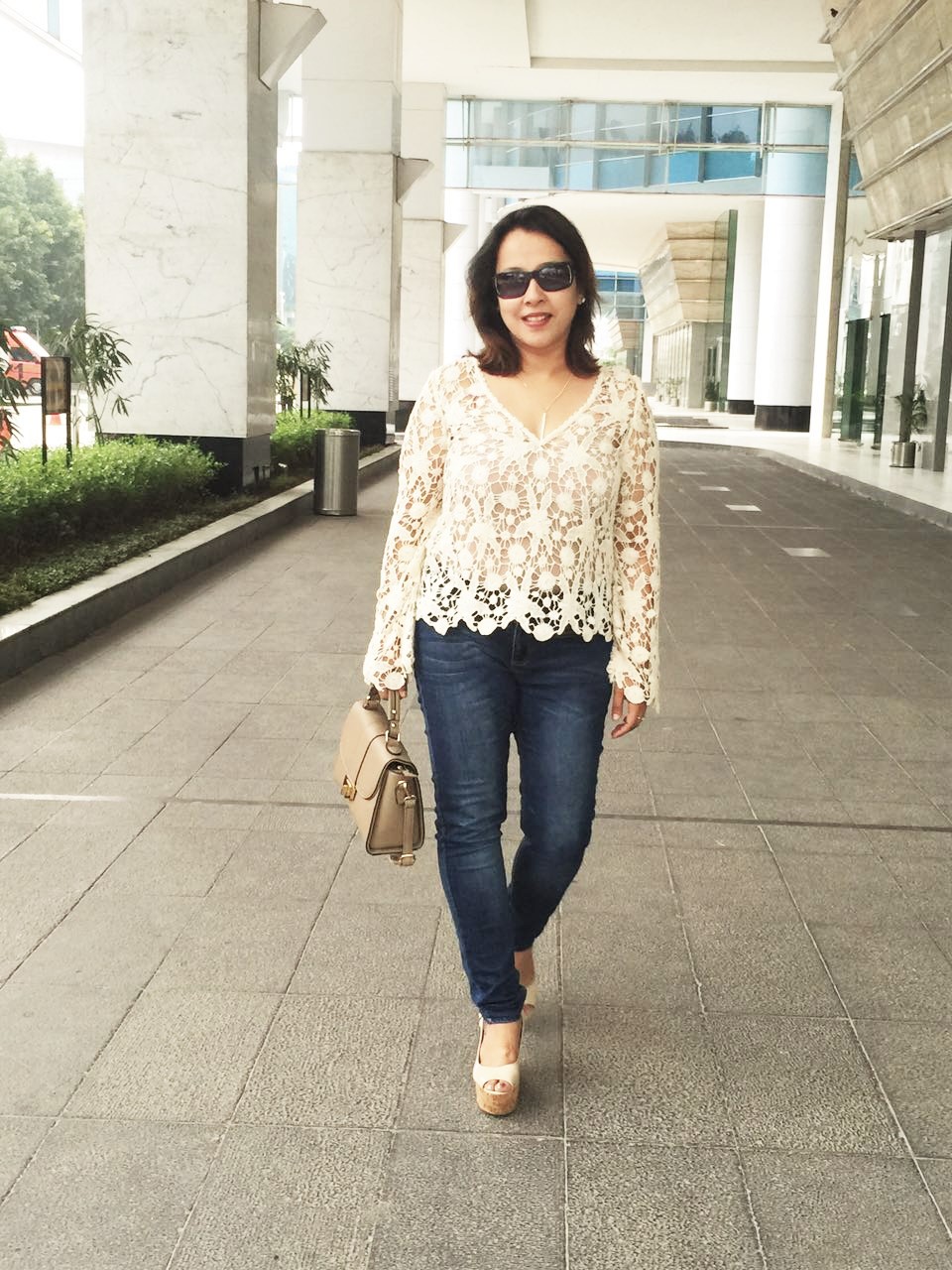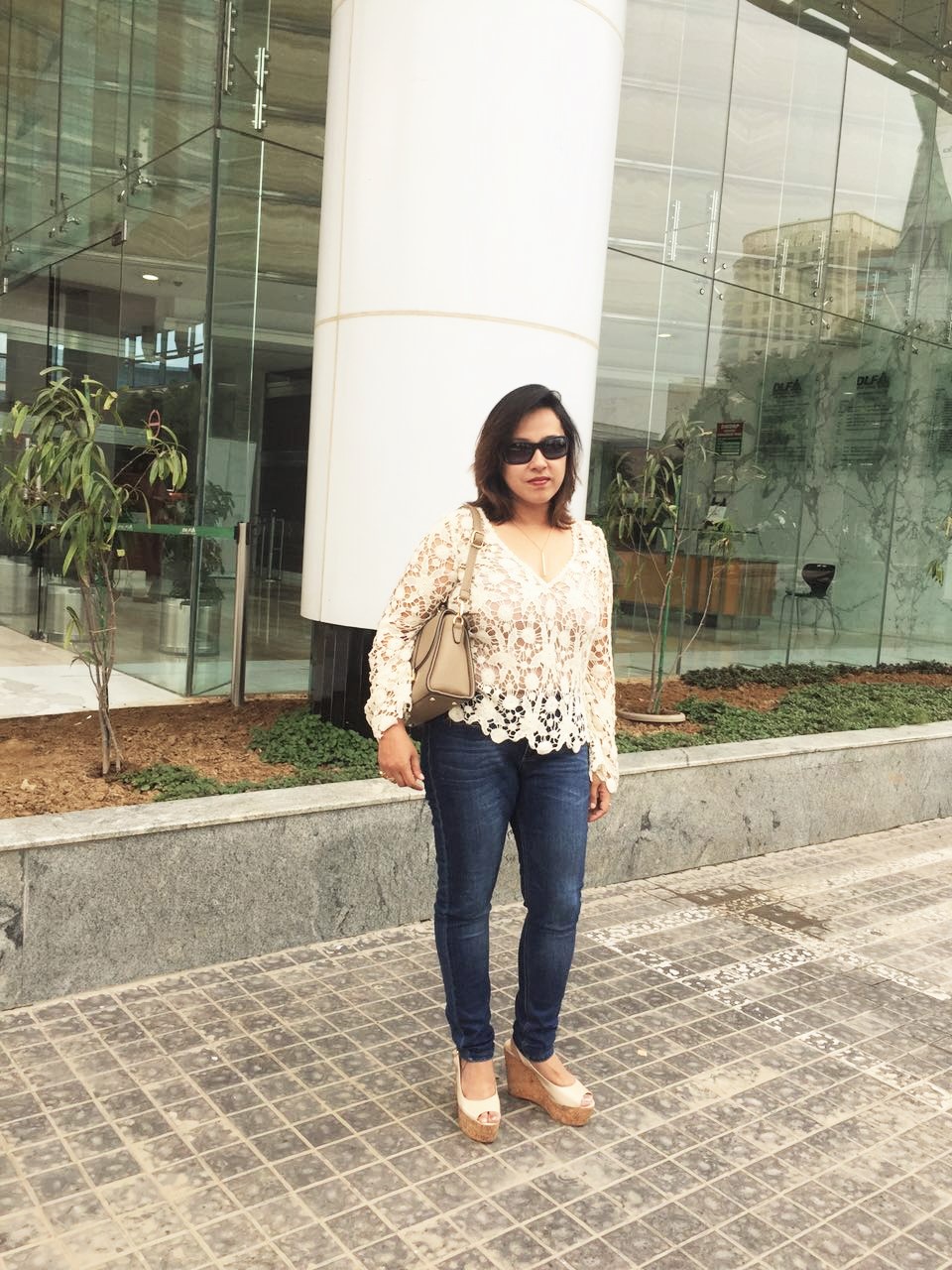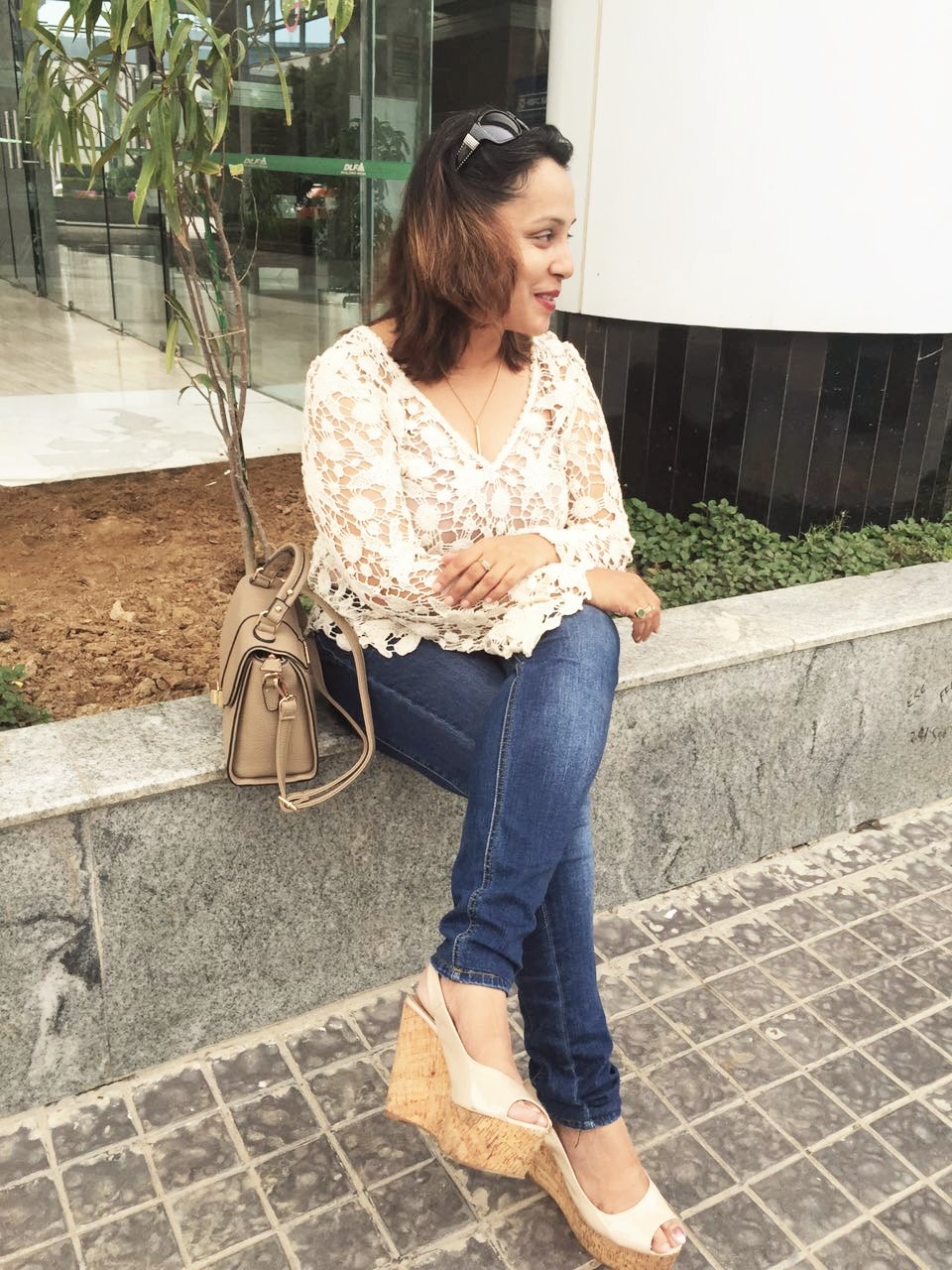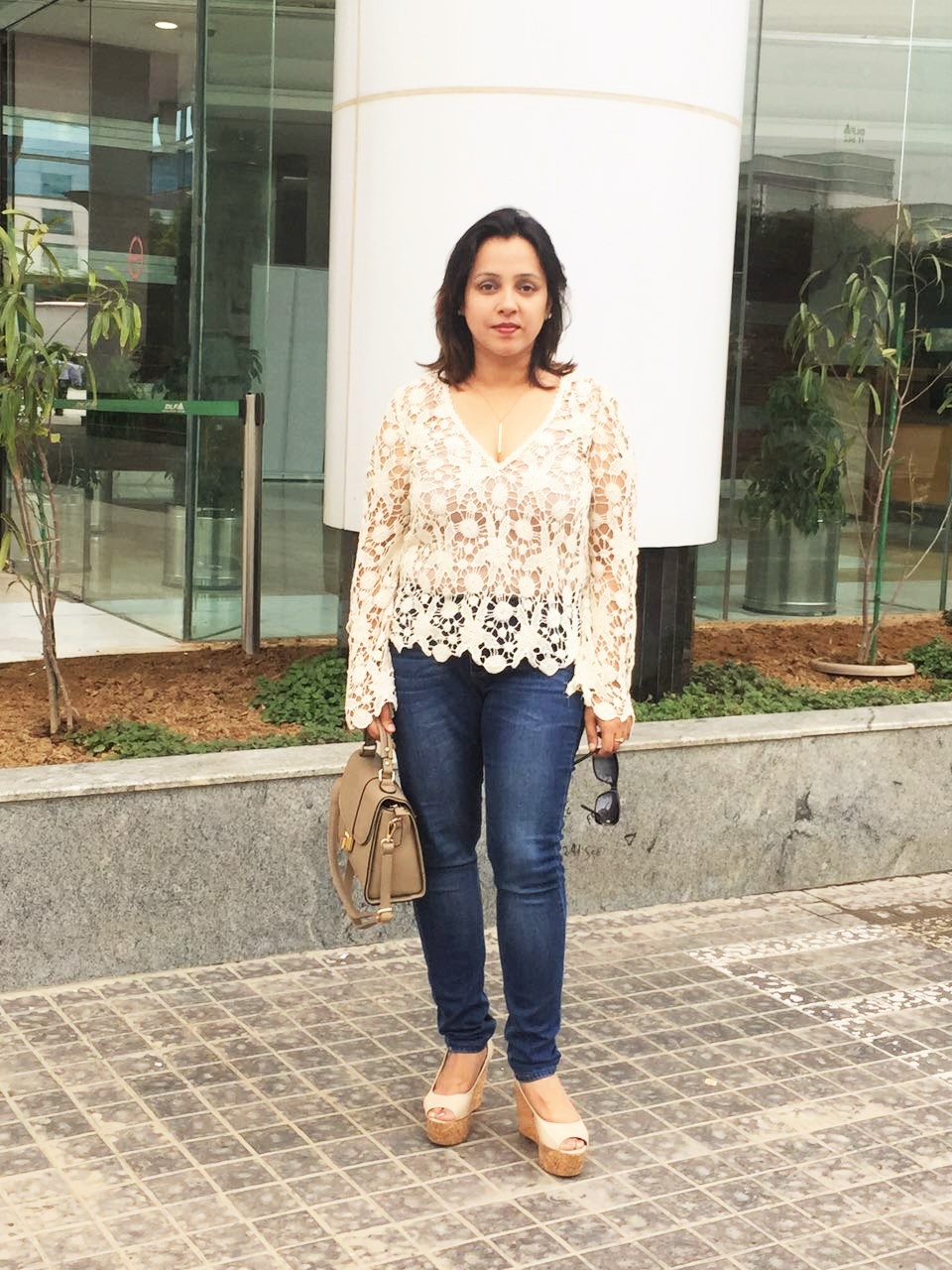 Crochet Top: Zara (Similar here & here) | Jeans: Vero Moda | Nude Wedge Sandals: Aldo (Same here) | Handbag: Prada | Necklace: Forever 21