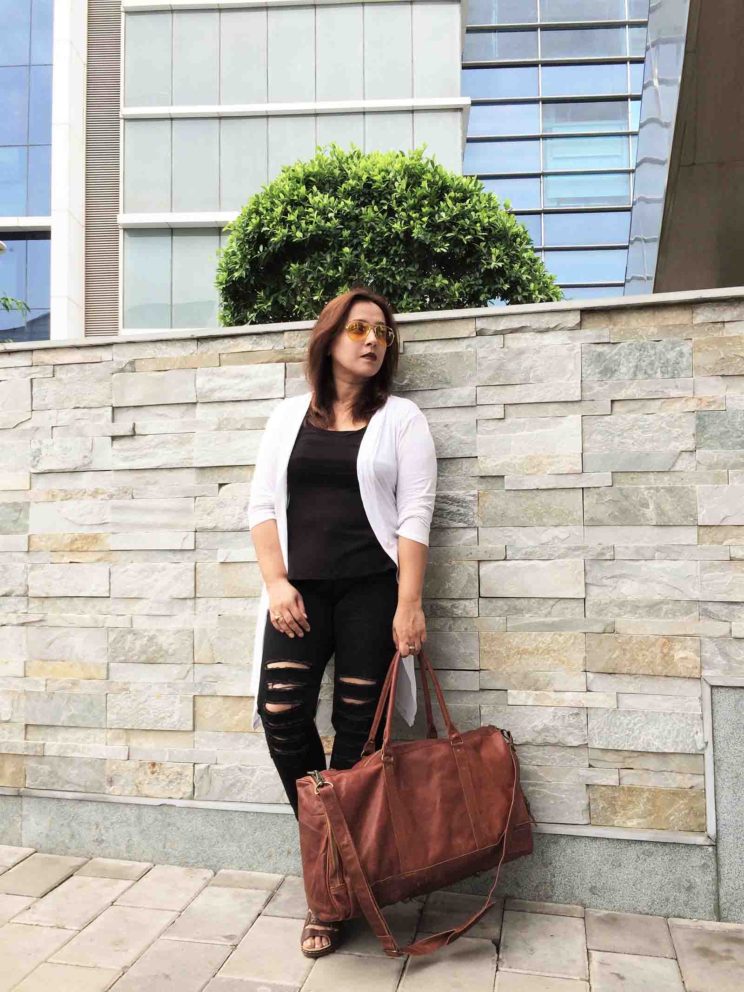 I have wanted to do a post on airport fashion ever since I received my leather duffel bag from Mahi Leather. I candidly admit that I am really inspired to make my next travel plan asap so that I may flaunt my Mahi duffel to my heart's delight. This bag is every travelers' dream who wants to travel light and in style. It is most practical with multiple pockets to accommodate every travel item including tech gadgets, your last bit of shopping or even your travel book for the road.
Coming to my look; its simple, chic & stylish! I go with minimalism and comfort when it comes to travel fashion. Since I am not a pyjama/ tracks/ joggers person, I normally stick to my soft denims but make sure that they are not too sticky. A shrug/ lightweight jacket comes in handy when it gets difficult to bear the air-conditioning inside the plane. A neck scarf/ wrap is yet another option if you do not mind layers. But me being a stickler with minimal stuff, I normally avoid layering unless the weather condition really demands it. Adding a fedora or a beret during winters can really amp up the airport style giving you a definitive edge.But whatever the clothing, it is imperative that it be comfortable enough to carry you through the long hours of your journey while still keeping the style quotient intact.
Footwear is of utmost importance while travelling long distance specially when there are connecting flights. One needs to walk substantially when changing flights and sometimes within very tight time frames. Therefore heels/ pumps/ stilettos must not even be considered as an option. Sneakers , slip-ons, sliders, flats work best at all such times. But for those who are not too comfortable with flats, like me, wedges/ platforms create the perfect balance between comfort, utility & style. But go in for small or medium-sized heels only since the big ones might end up giving you aches/ sore foot.
With just a few handy tips for your airport style, you can easily manage to create a look that is smart, slick, fun & comfortable! Make sure that the pressure of looking good & stylish does not interfere in any way with the fun & excitement of your trip. Because sometimes the whole exercise may be too exhausting even before the commencement of the trip. My three mantras I normally follow while travelling—Travel Light, Feel Comfortable, Look Smart!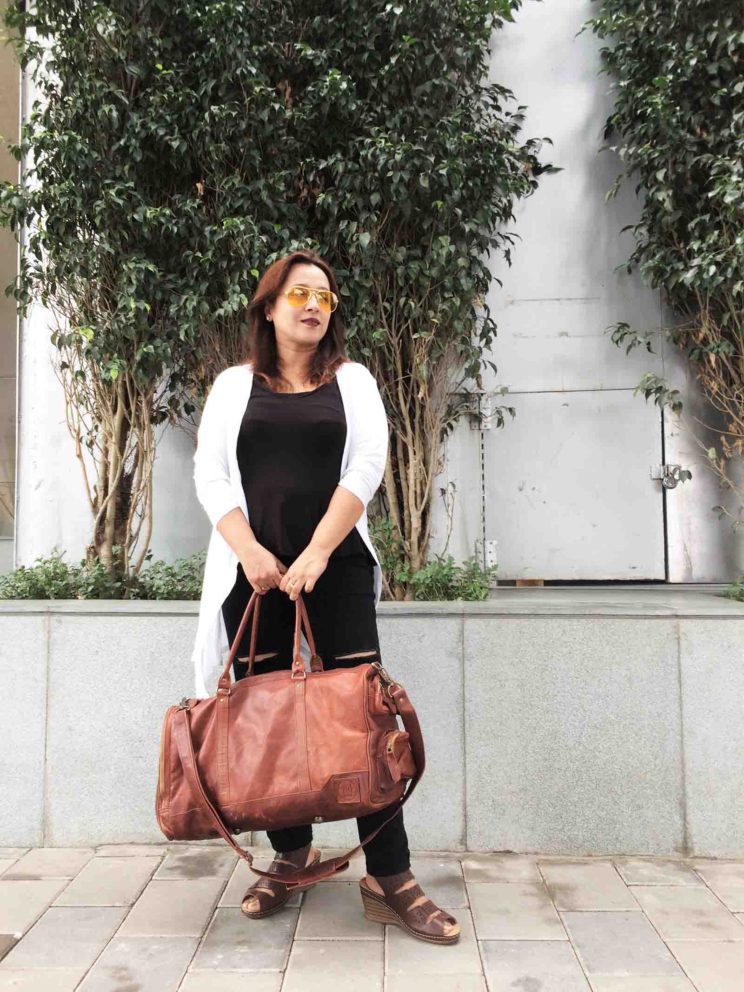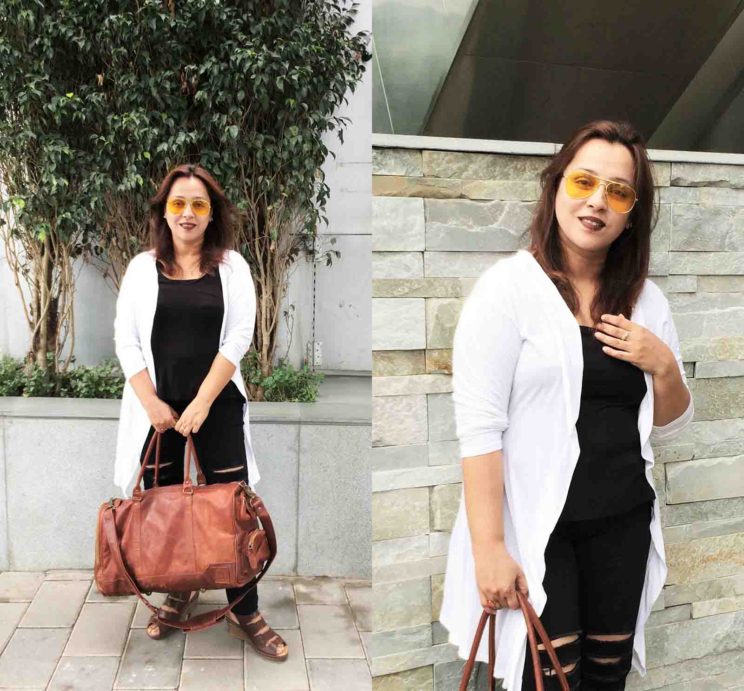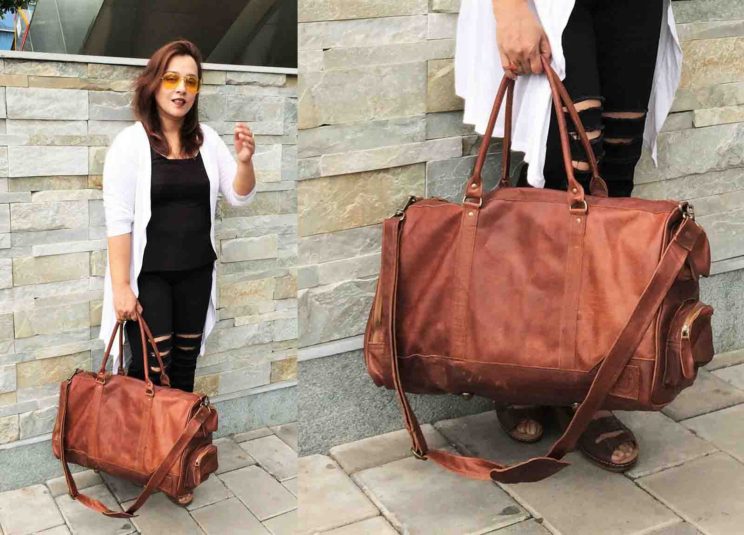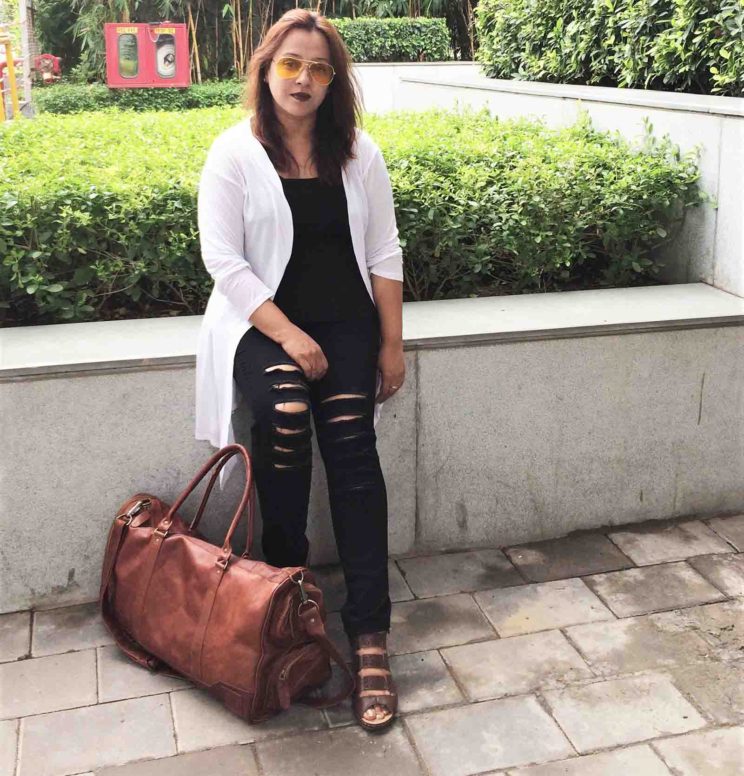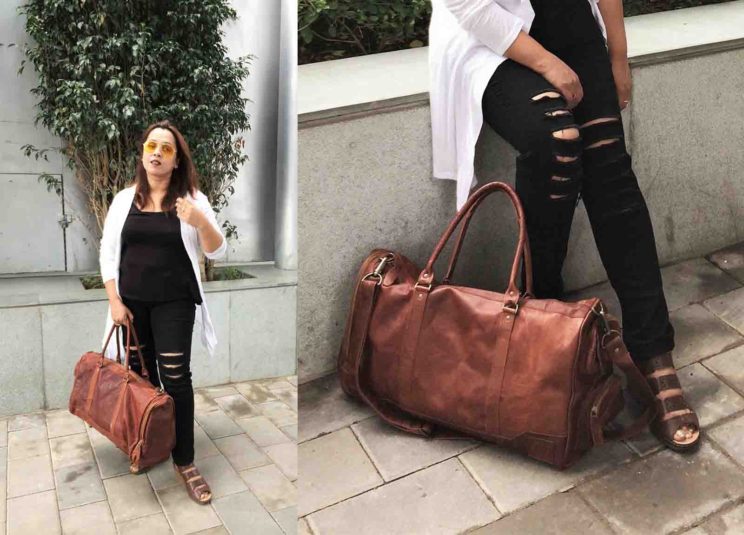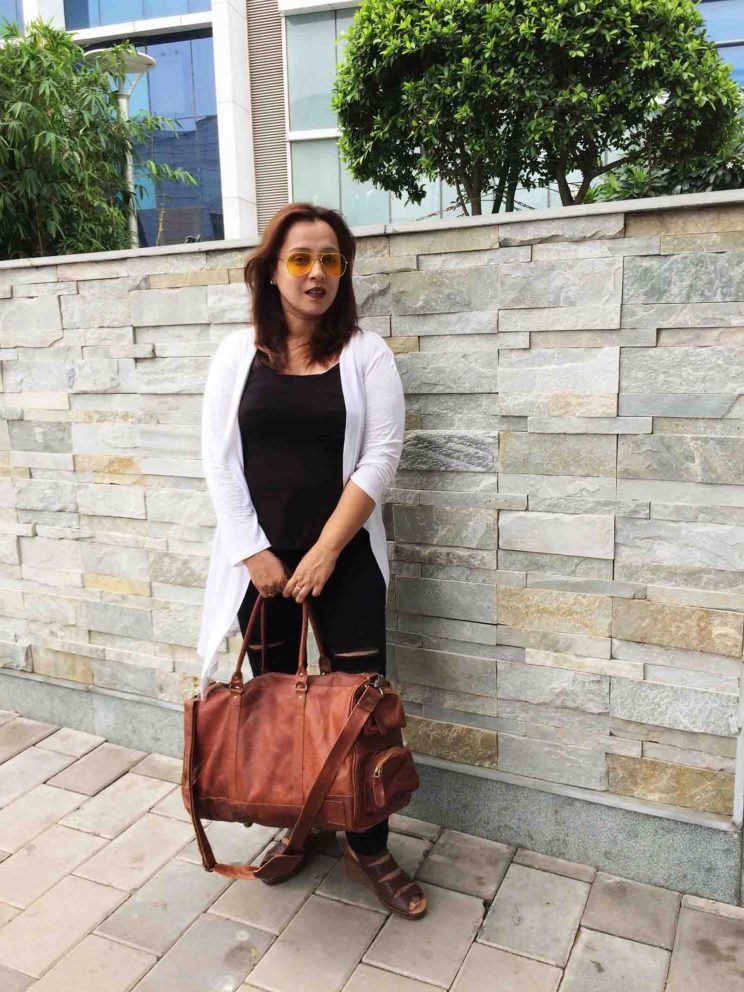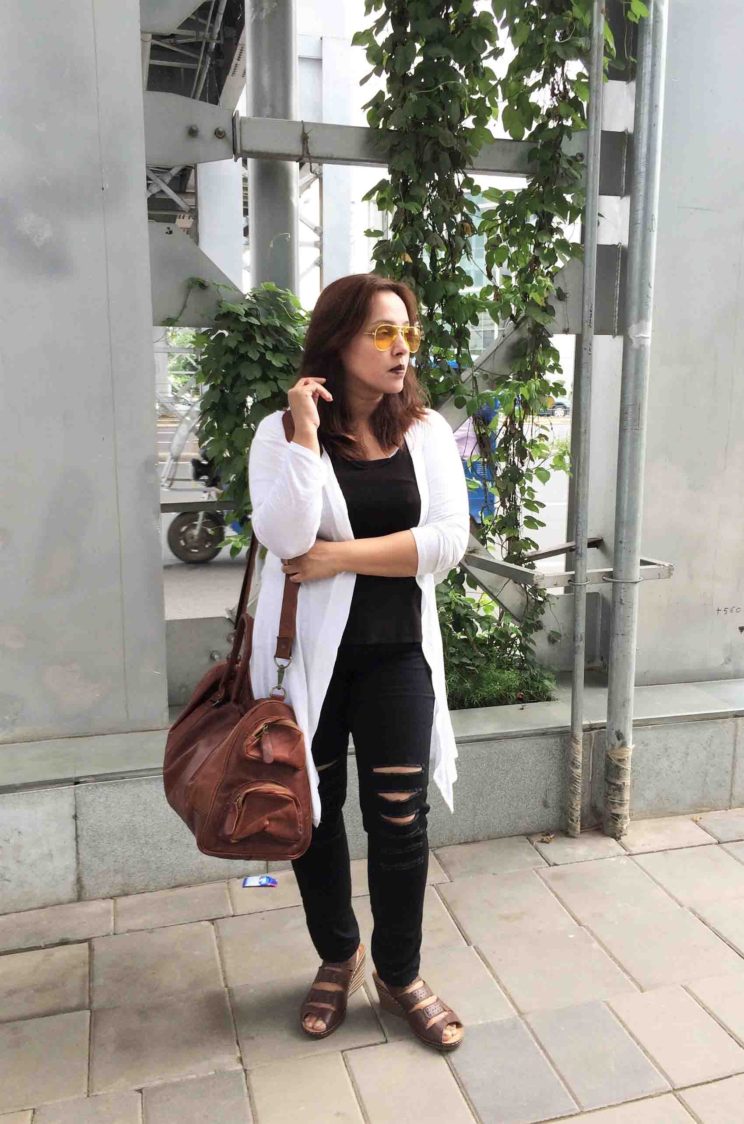 Black Ripped Denim: Forever 21 (Similar here, here & here) |  Black Strappy Top: Jabong | White Shrug: H&M (Similar here & here) | Chocolate Cage Wedge Sandals: Kins (Rajouri Garden Market) ( Similar here & here) | Leather Duffle Bag: Mahi Leather