Can I simply say–"When in doubt, go BoHo"……
Its funky, its trendy, its dramatic, its adorable…you instantly get that edge that makes you noticeable even though each of the pieces you may be wearing may not be statement pieces but together they create a vibe that is absolutely trend-setting! I embraced my BoHo street style look with great panache and in all its refinement. I have been pinning bohemian style elements ever since I joined pinterest and also did a post recently (Bohemian Style Staples) but never really experimented with the look.
I do admit I was part skeptical and part excited to don the street style specially because I am more of a structured outfit person.Breezy, fluid clothing has never really hit my wardrobe.But when I chanced upon this beautiful maroon vintage style peasant dress from Janpath a few months ago, I was totally in love with it.It was a perfect, inspiring piece of clothing that was going to fulfill my long waited dream of going bohemian.I loved the vintage vibe to the dress specially the attached jacket style that was so feminine and so BoHo. Rest of the elements were easy to style and that too without burning my bank account….Tribal metallic neck-pieces,bangles & rings; printed silk scarf bandana (which I have always secretly desired to wear since college); round sunglasses; metallic gladiator sandals….I dare say I am thrilled with the results inspite of the first few initial hiccups. My long cherished dream has finally become a reality. This is the look that represents a perfect amalgamation of summer & boho, not to forget the cool, casual fervor of the outfit.This look is definitely up my ally, what do you guys think? And with all this filling up my mind most obsessively,I think its time I created space for a different section altogether in my wardrobe….'Coz BoHo is an all time rage that will pass from one generation to the next!
I would love it if you were all to embrace this trend just the way I have. For this, I am giving away a beautiful vintage Kutch tribal necklace worth $85.00 from my eBay store!
To enter the giveaway, simply leave a comment with your name on this post.
The giveaway is open worldwide and ends on 12 April. The winner will be announced on my Facebook page.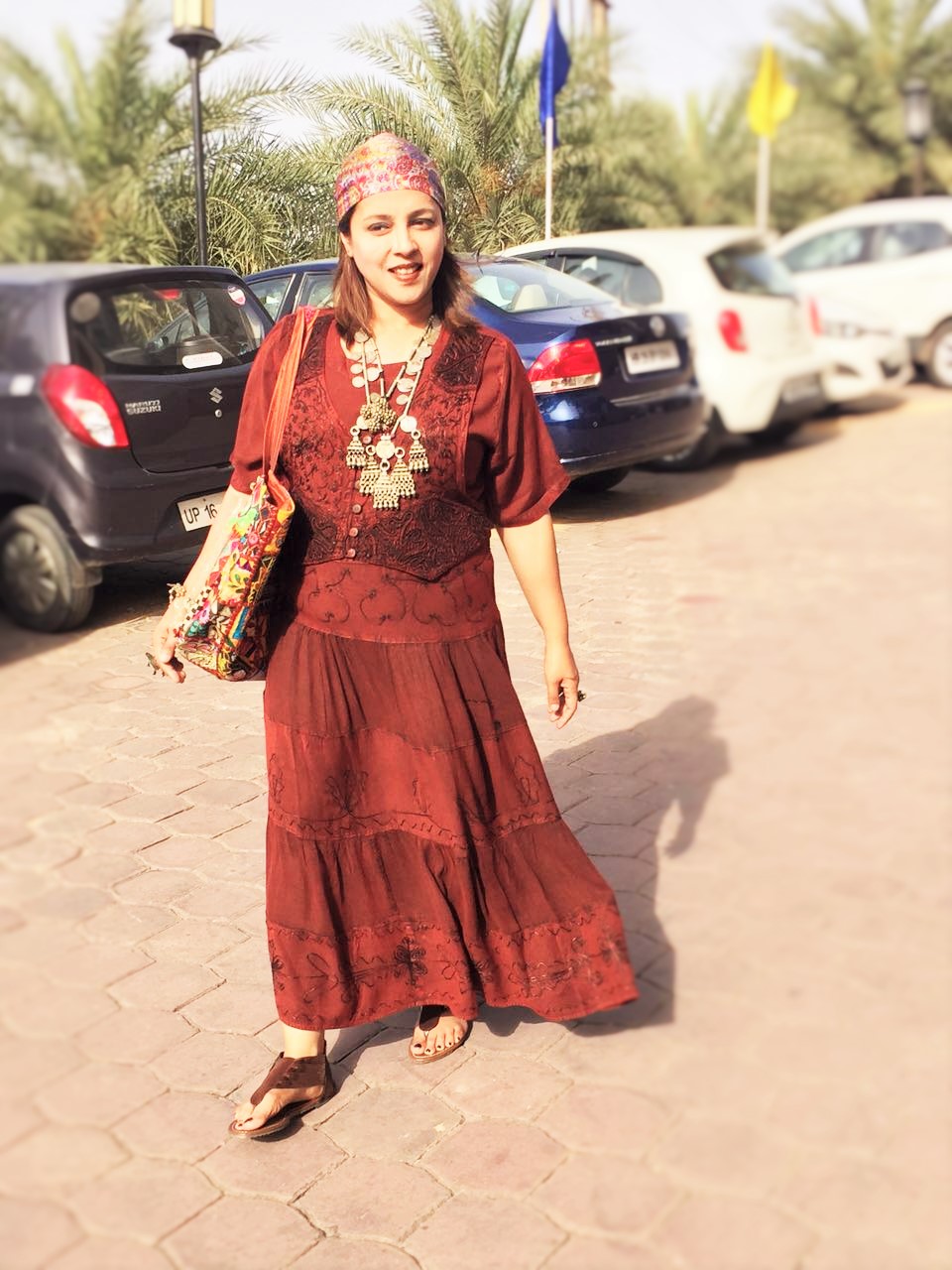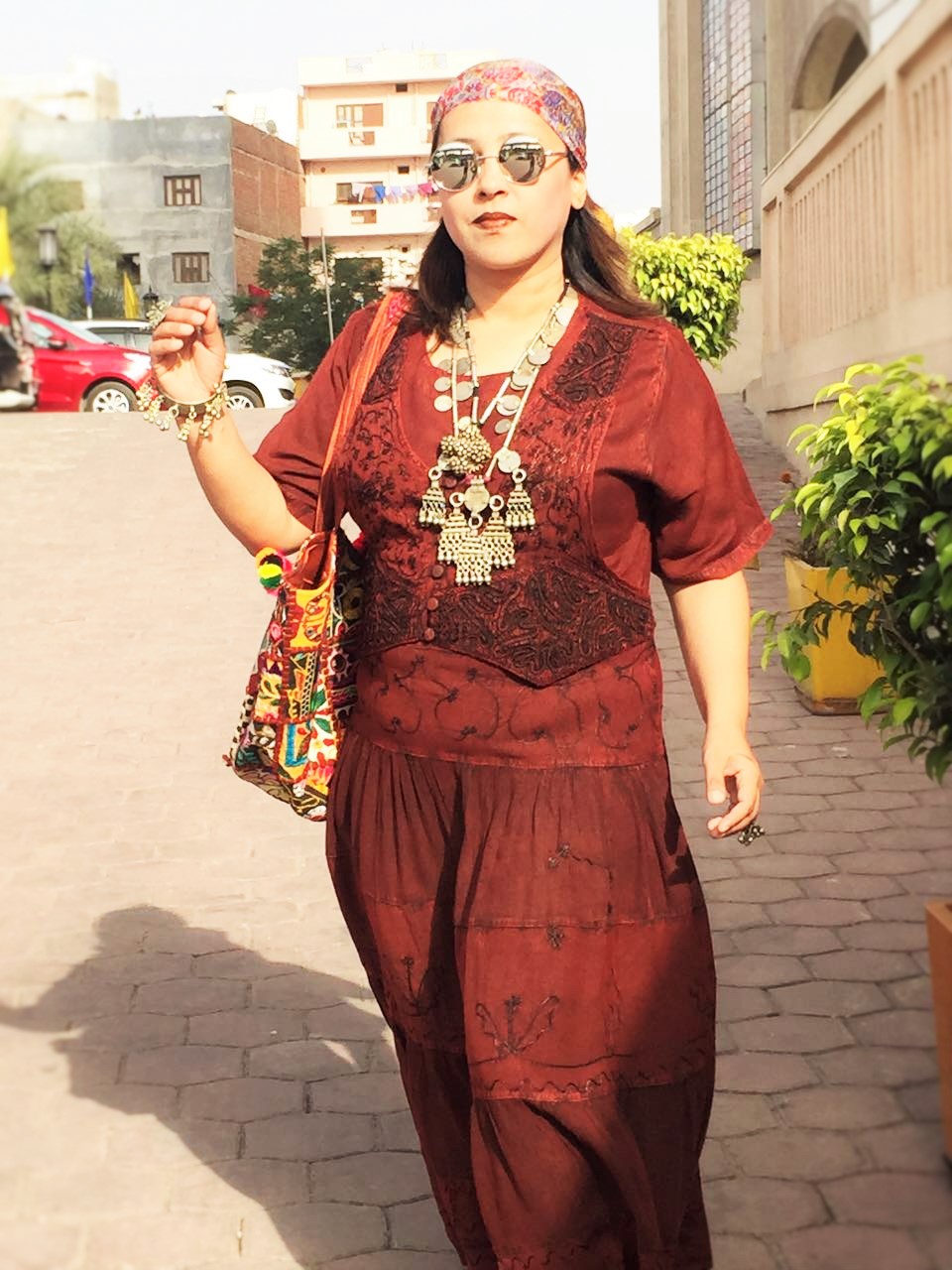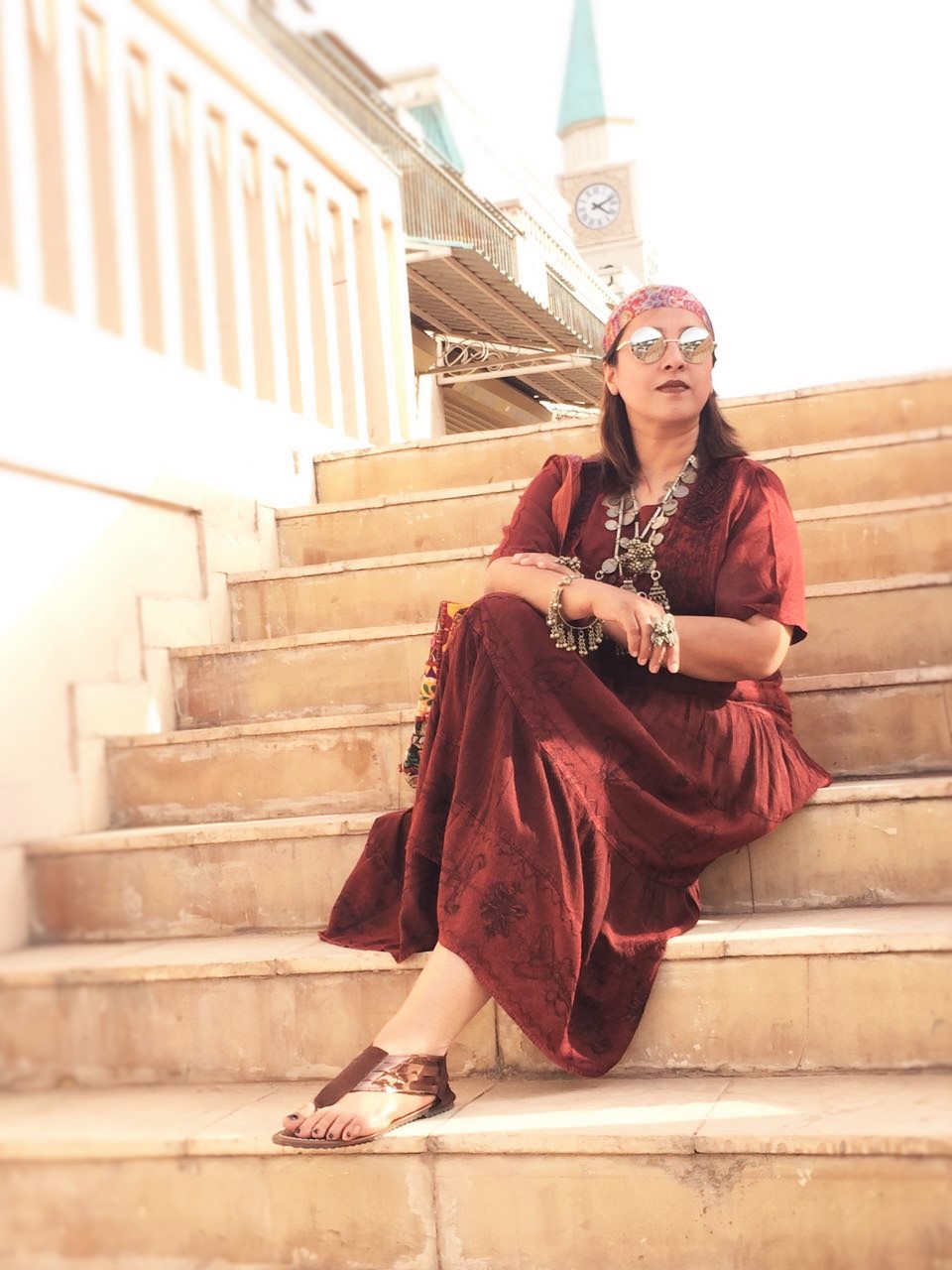 Peasant Dress from Janpath/ Similar here & here
Silk Scarf (Mom's Vintage)/ Similar here & here
Gladiator Sandals/ Similar here, here & here
Tribal Jewelry: Necklaces: Buy here & here / Bangle: Buy here/ Ring: Buy here 
Tribal Banjara Tote Bag: Similar here & here