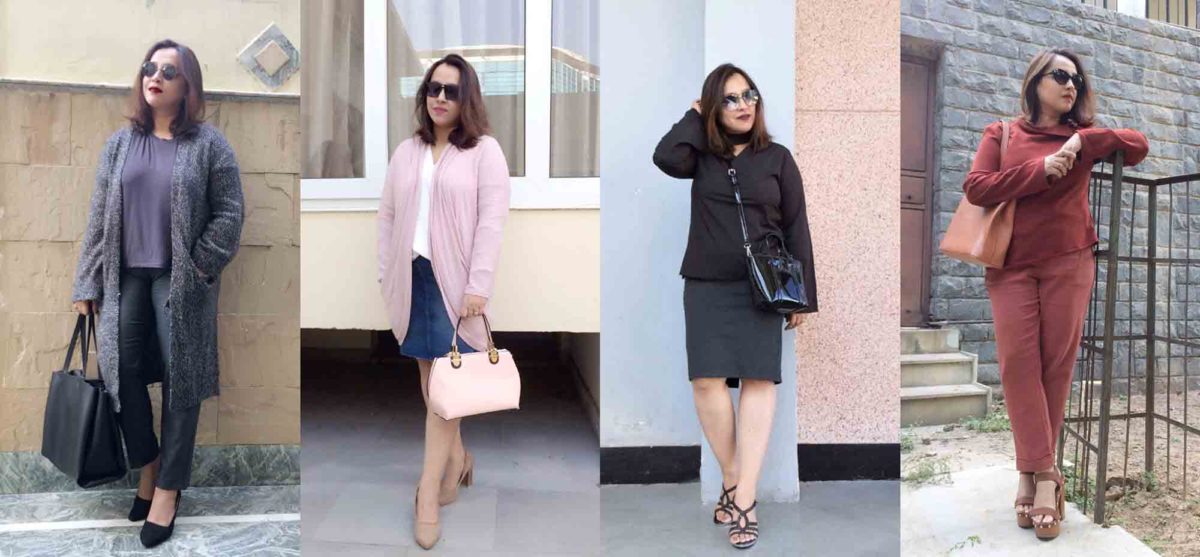 With winter having already set in, I am focused on transforming a few of my spring/ summer looks into fall/ winter styles. I know I am a tad bit late on this post but for all my readers who are living in places where fall is in full bloom, this post may be quite useful. Getting a fresh wardrobe with every change of season is quite a task both in terms of effort as well as the toll its takes on the pocket. So what comes in most handy is those few transitional pieces that are the safest bet when it comes to change of season. Without changing much of your wardrobe clothing, a simple switch from lets say an off-shoulder to full sleeves, from sphagettis to thicker plaids, from linen pants to heavier fabric pants, an addition of a warm woolen shrug or a thick & cozy wrap muffler, etc. are some of the ideas that can take you effortlessly into the fall/winter chill without compromising on the trends. Incorporating a few deep, dark colors in your clothing is also a great idea to be ready for the season change! Today I bring to you a few of my transitional looks…..
Denim Grommet Skirt & Blush Asymmetric Shrug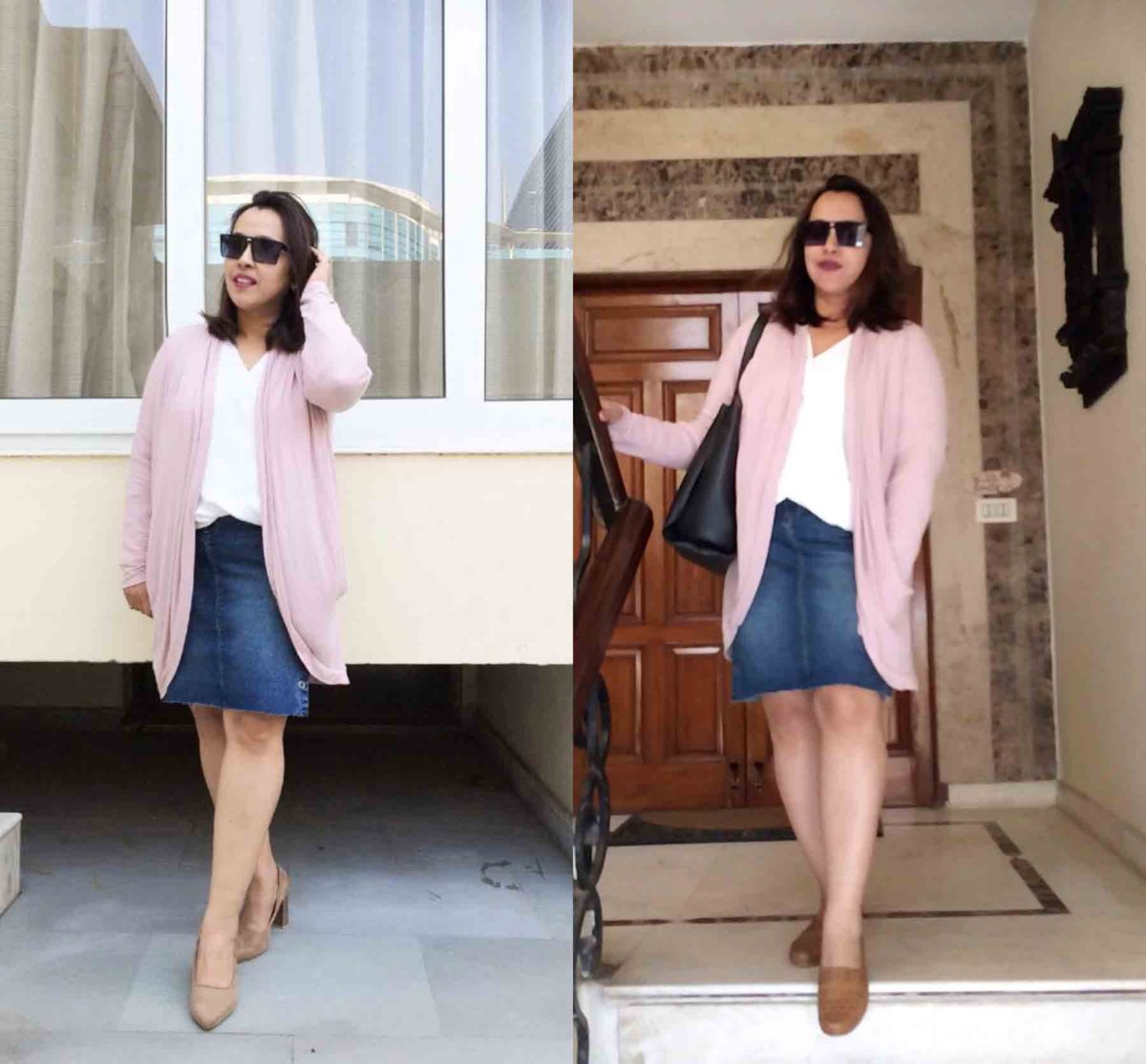 A simple addition of a shrug in a pastel shade has made this outfit worthy of fall/winter. Blush though typically a summer color, goes beautifully against the staple combination of denim & white. My coordinating blush tone bag is a big nod to summers but pairs up splendidly with this look which is a great way to be fall ready!
Pleated Cropped Trousers & Chunky Grey Cardigan Shrug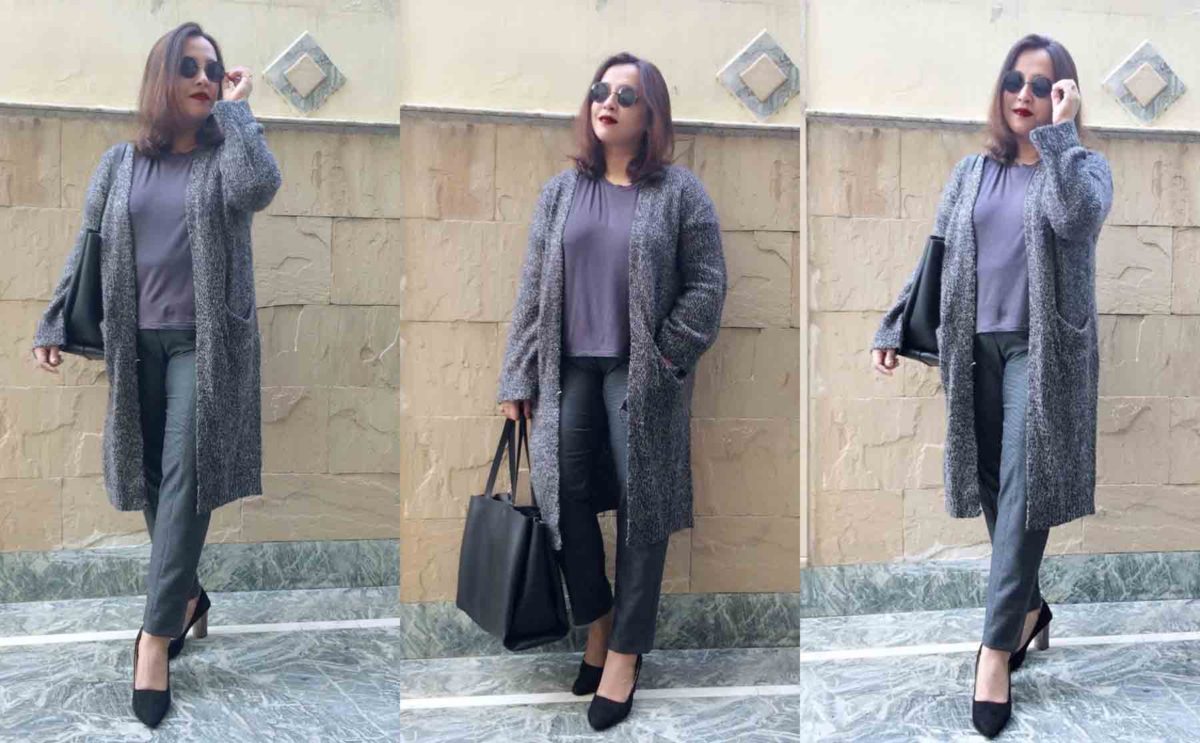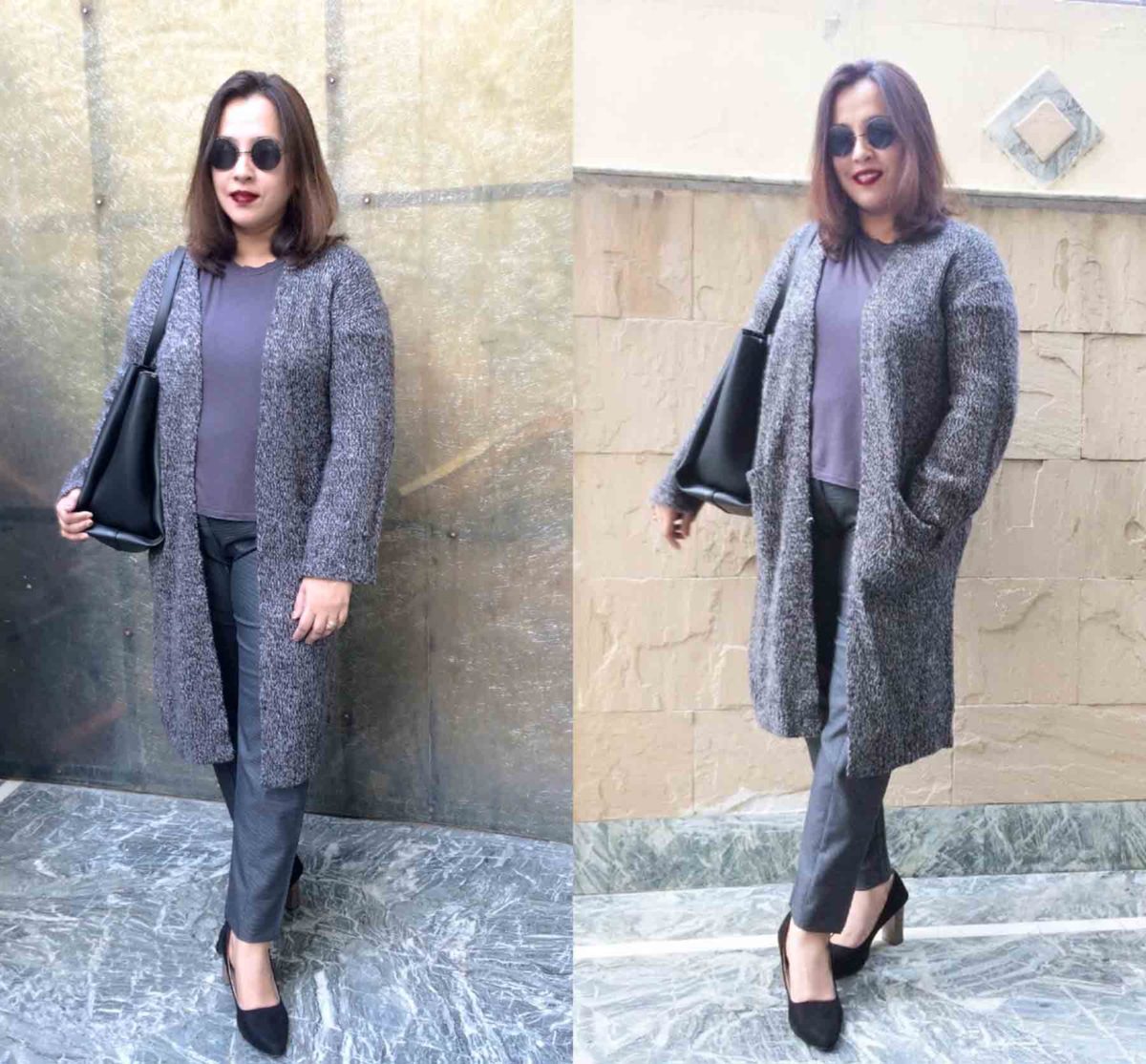 This is like a perfect wedding of the summer & winter trends.A long, chunky-knit, cardigan in black & white melange yarn with a slim fit pleated cropped trousers & matching charcoal T. Just the simple addition of that chunky cardigan shrug and the deep, dark tones of grey, charcoal & black make this for an appropriate fall/winter go-to outfit.
Deep Charcoal Pencil Skirt & Black Choker Top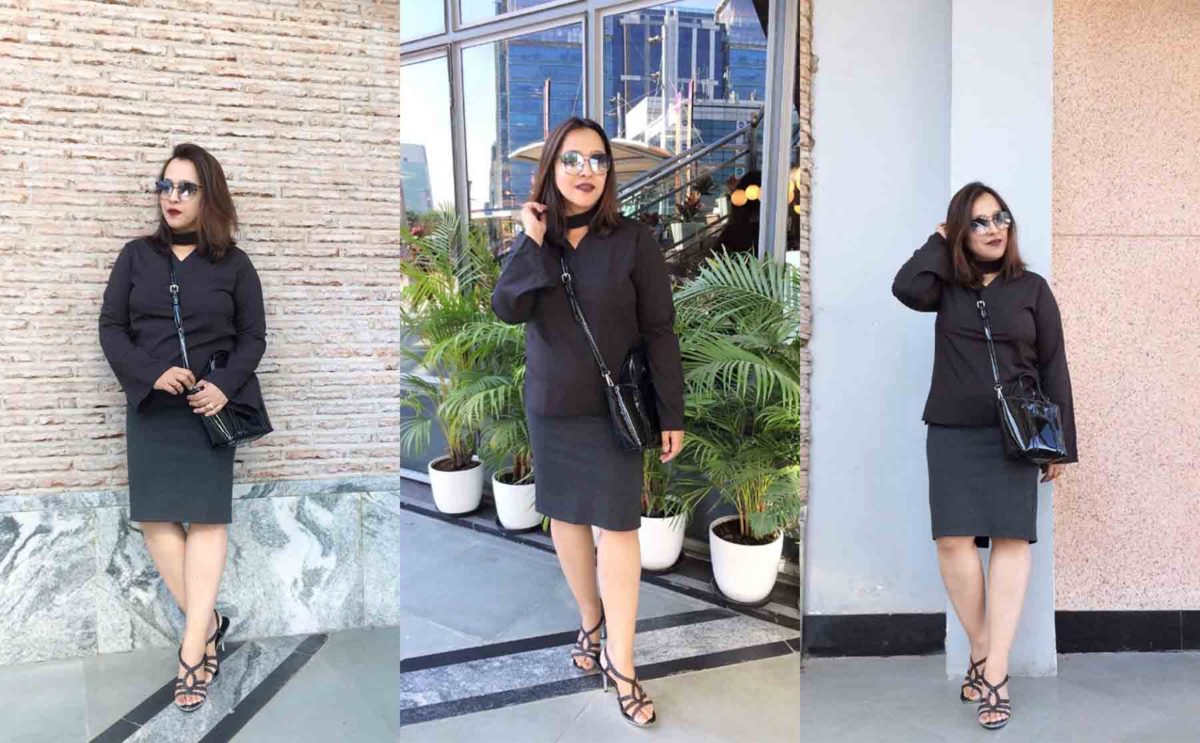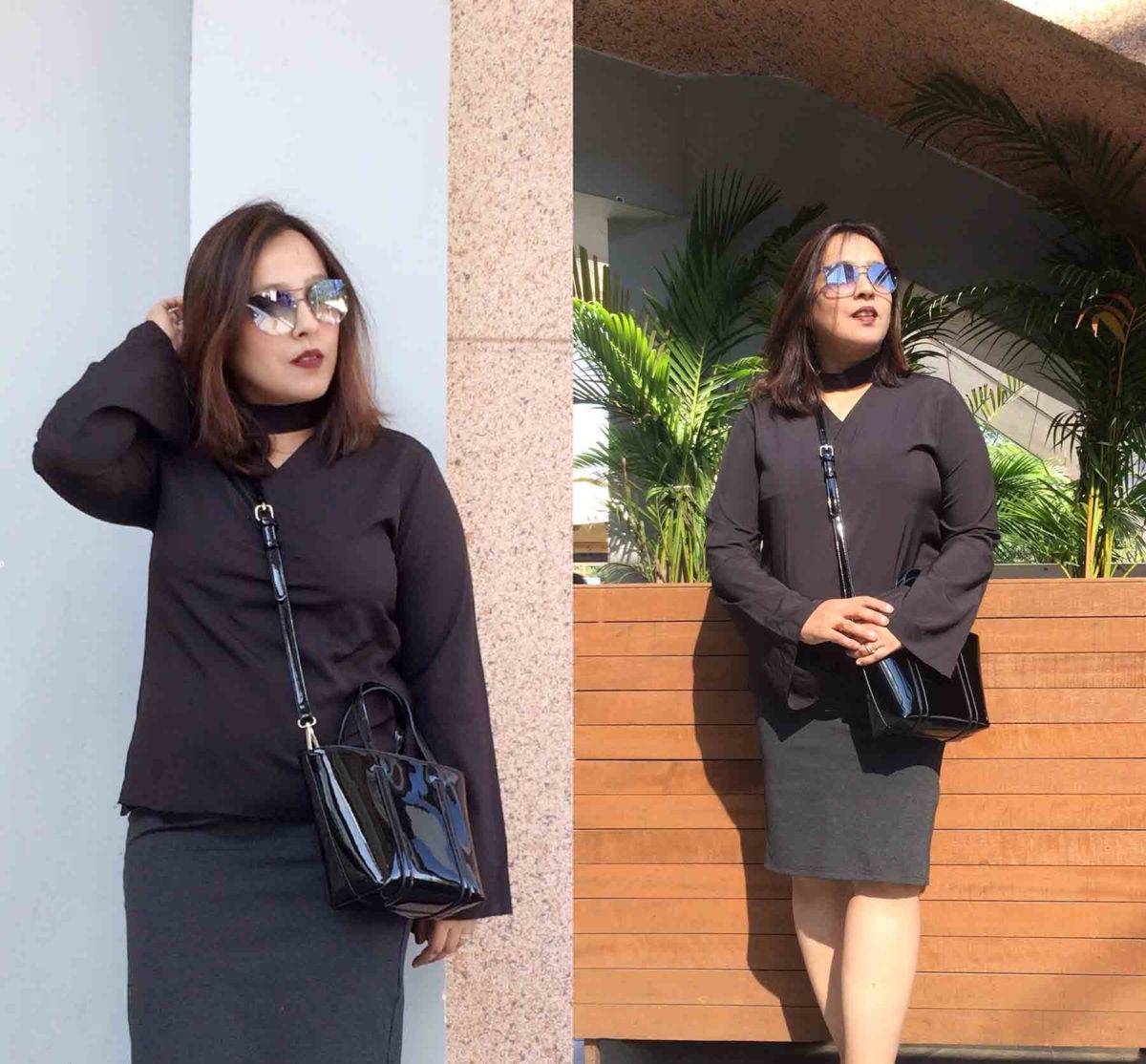 Pull down your sleeves this time if you have to be fall prepared. I simply opted for this choker full sleeve top in black with my matching deep charcoal pencil skirt. No color screams fall/ winter more than black. The other highlight of the top was the flair style sleeves! So no compromise on the trends either 🙂
Rust Top with Rust Jumpsuit Pants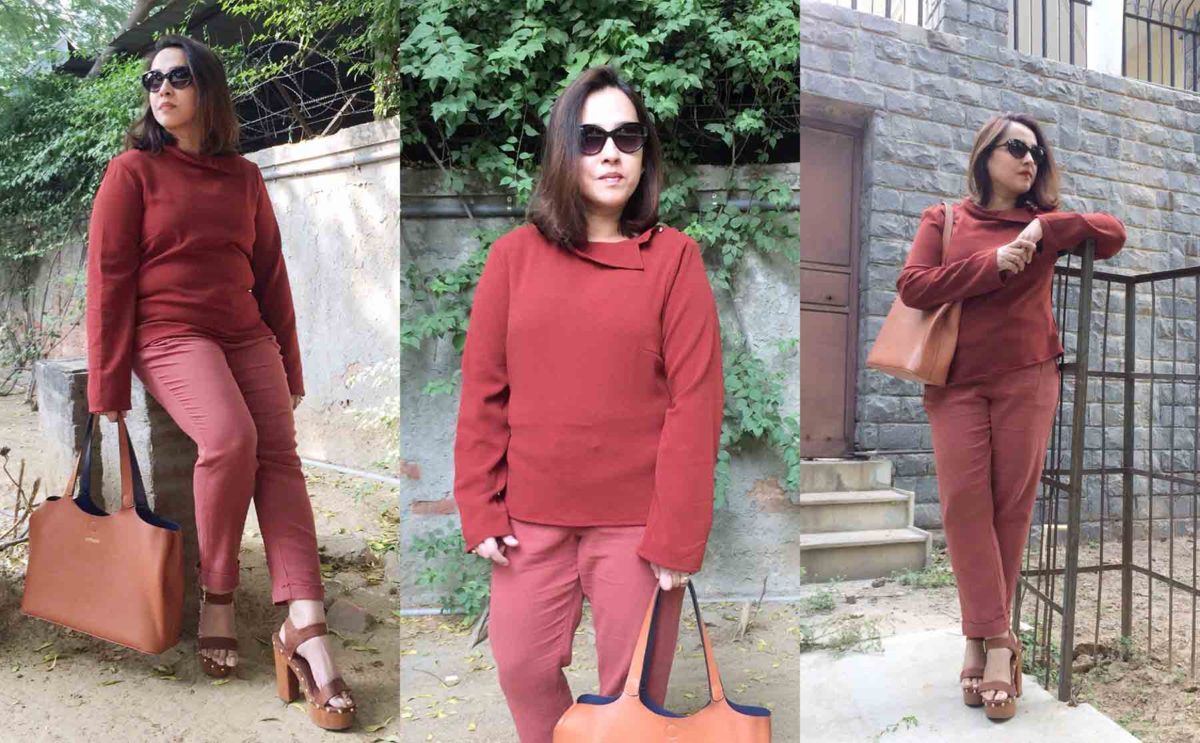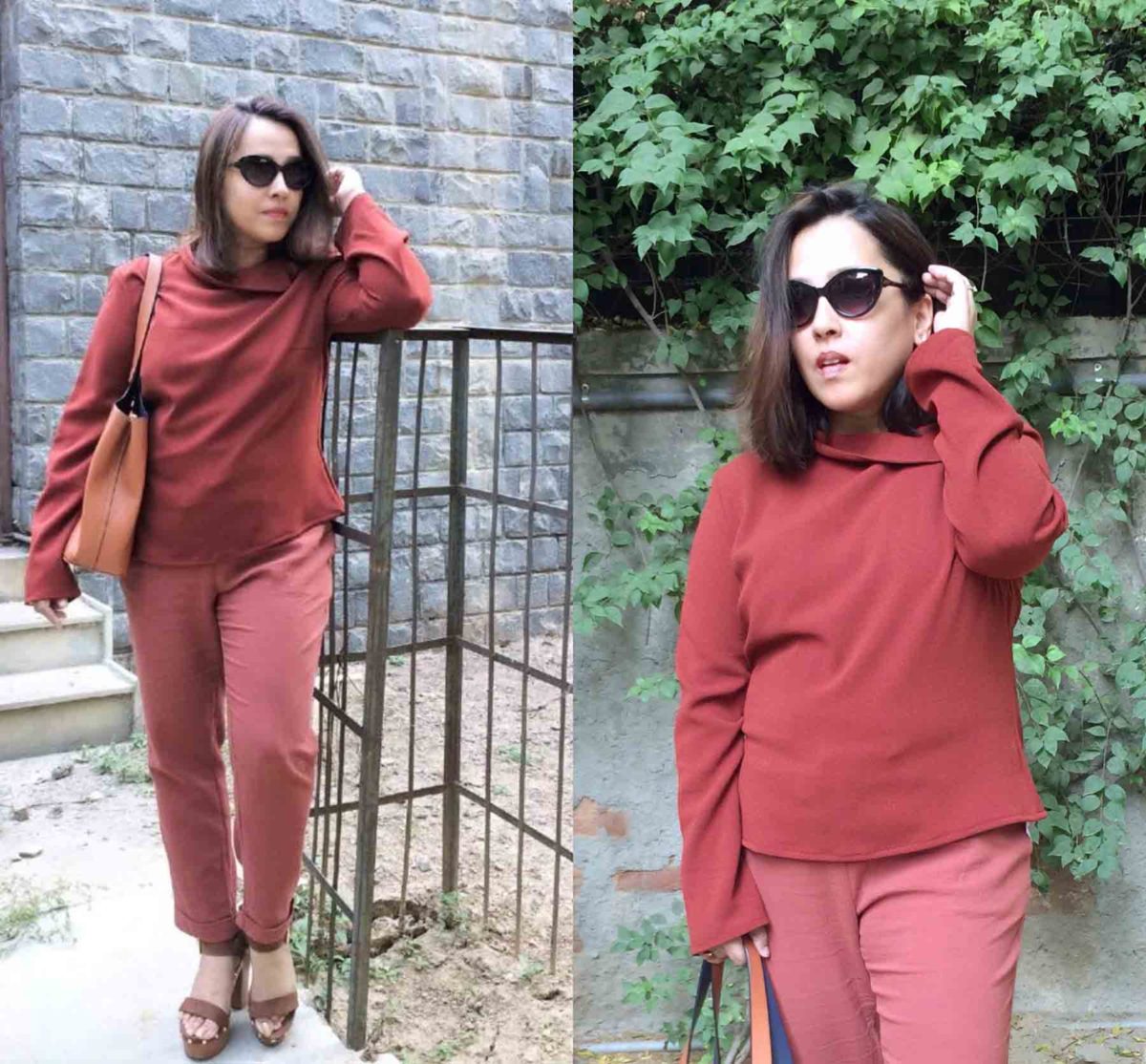 Going monochrome in perfect fall colors will definitely call for attention. This one is top-to-toe look in a typical fall hues of rust. I simply wore the thick rust top with my matching rust jump-suit which I have previously worn during summers. The addition of rust/tan bucket bag with tan block heels make this an absolute monochrome look to the T.
As you can see transforming your summer looks into fall/winter is great way of making your wardrobe more versatile. After all, sustainability, reuse & recycle of fashion is a vital requirement of today's time. So let us do our bit because every small effort goes a long way in making a difference!
FOR CONSTANT UPDATES, CONNECT TO:  FACEBOOK | TWITTER | INSTAGRAM