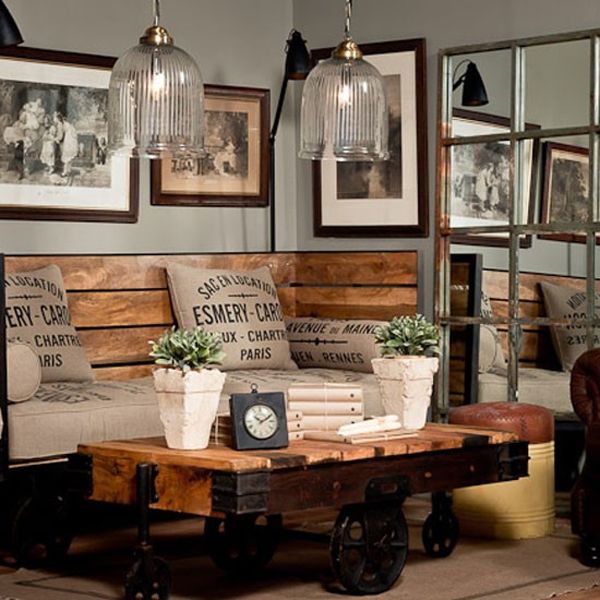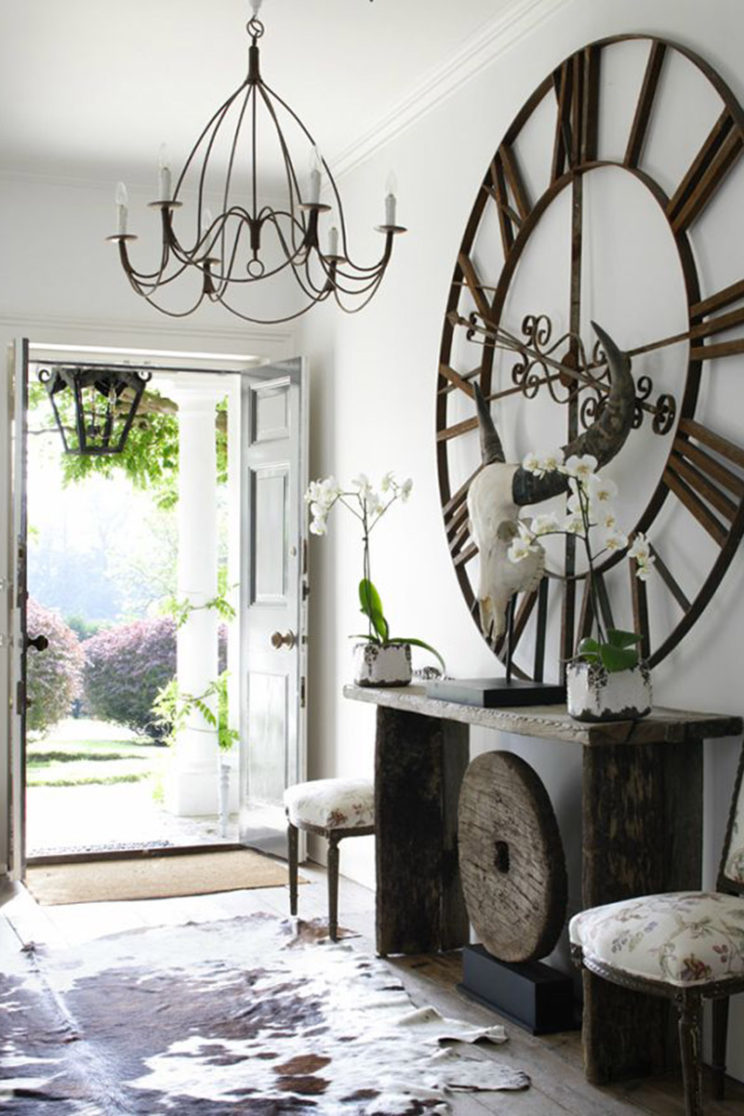 What is the first thing that comes to mind when you hear the word–Rustic Style Interiors! A rough, raw but pretty picture of all things organic, natural, distressed & dark. Well let it dwell a step further–straight-from-the-earth– as deep as possible because that's where the endearing style originally came from.Although rustic style started out not really as a style but as a way of life, it has certainly become a primary decor style in recent years. It is built from the humblest of beginnings – a time and place where folks used what they could get themselves, built from scratch, used and reused, constructed and deconstructed and then constructed again….Now what may seem as a relatively difficult look to achieve for your interiors, is ironically one of the simplest ones since it is one style that is steeped in simplicity & honesty. I mean if we are really aiming to acquire a feel for our home that is reminiscent of the times when things were genuine, simple, natural & earthy, it does look like an easy and fun project without too much fuss or mess!
Following are some of the ways to recreate a feeling of rusticity in your own space.
Move towards raw wood surfaces since rustic style capitalizes on an old-time look! Weathered, raw woods with very little blemish-hiding surfaces will do more for your style than almost anything else. Rustic style blends the outdoors with indoors, and you'll want to incorporate wood that is as close to natural as possible with a finish that is safe and flaunts the style most naturally.Rough ceiling beams are a very obvious and successful way to incorporate rustic wood into a space, as are wood trims/ paneling around doorways, windows, even fireplaces. Working with different types of wood finishes & textures such as distressed, lacquers & muted polish can effortlessly lend to the raw organic appeal. Wooden antique doors & panels as headboards, partitions, decorative structures, cupboards & consoles are an instant hit too.Go with surfaces that either show their age or fake it well.Reclaimed wood, tarnished metals, and antique glass provide a keen visual interest.When combined, the layers are beautiful and absolutely rustic.But do remember to incorporate a few sleek surfaces for contrast and to tighten the overall look.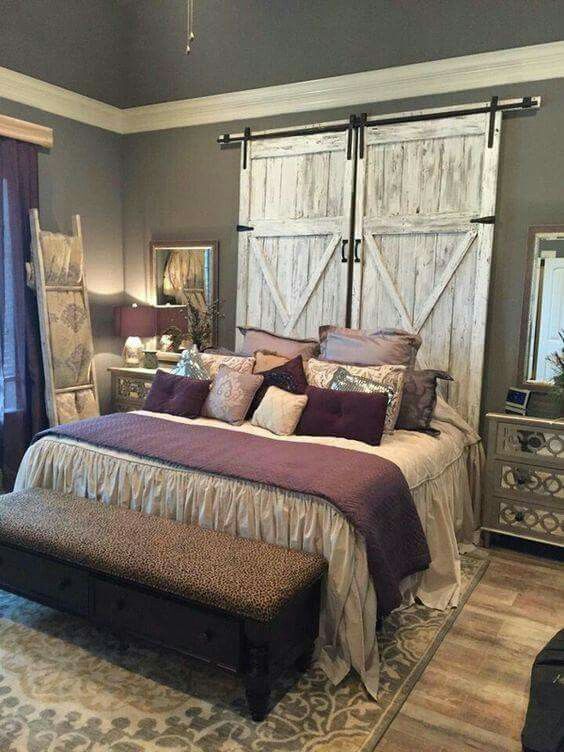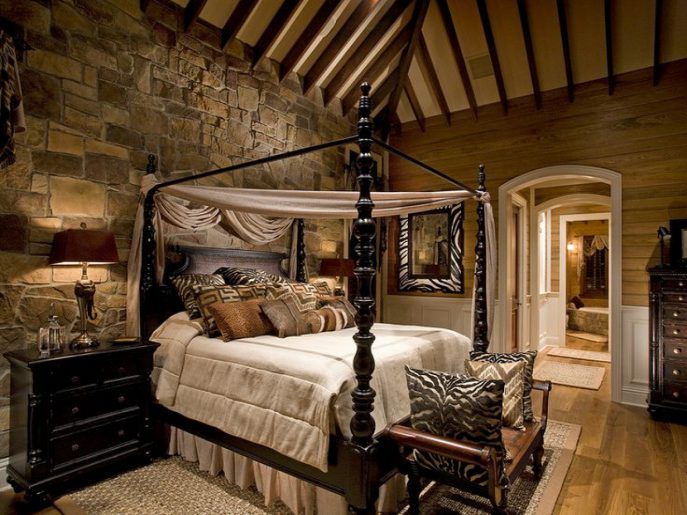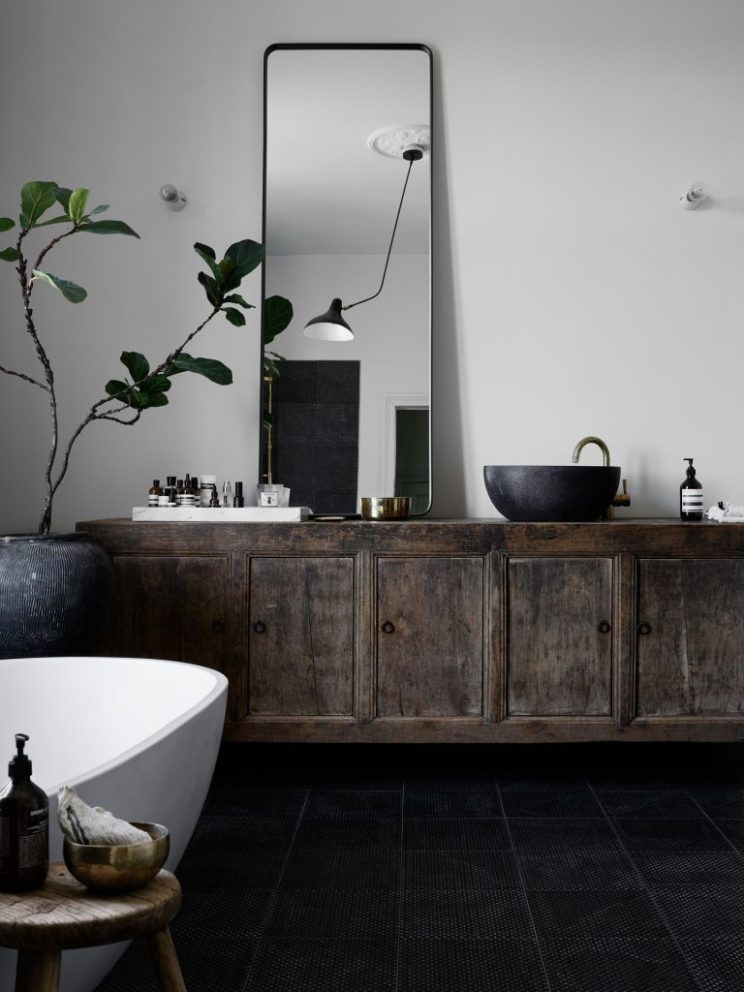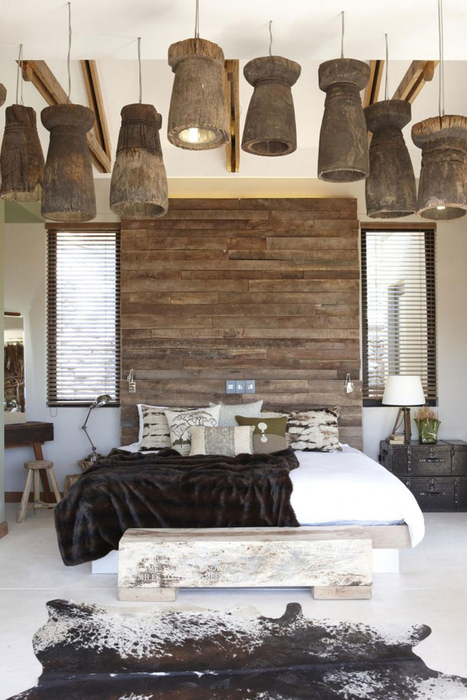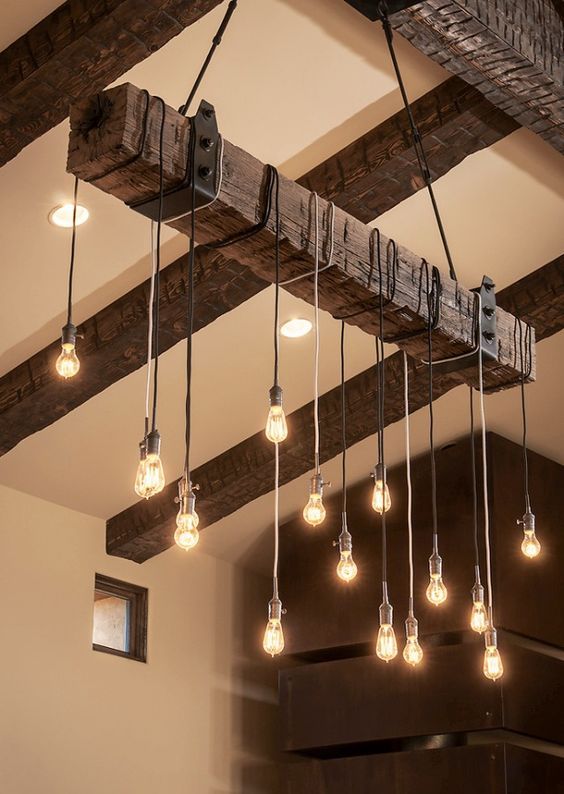 For your walls, embrace a warm, organic color palette that incorporates the essence of natural elements in your rustic space. Colors that reflect a serene nature-inspired palette will keep your space from feeling heavy and dark (which is what would happen if you covered a lot of surfaces in wood tones) while also continuing to infuse a sense of the outdoors within the inside space! Use nature's more subtle tones in your palette, such as pale-shaded inspiration from stone, soil and bark more than rainbows & vivid sunsets. Stones or tiles for the accent walls in shades of brown, petina, slate or rust can instantly add a touch of rustic charm to your room.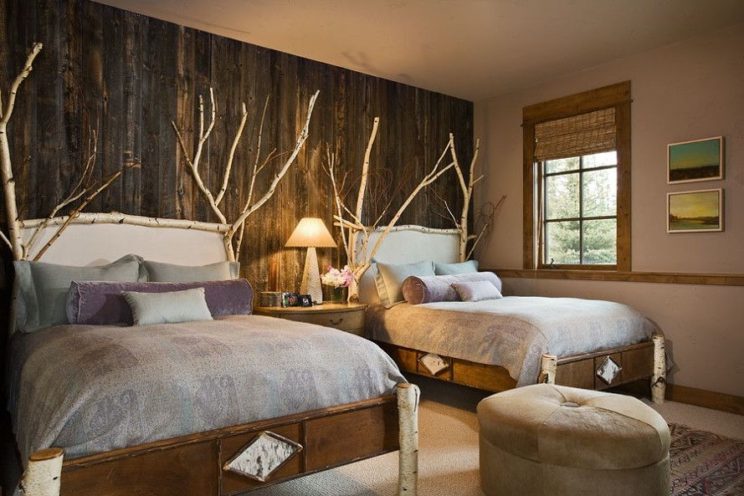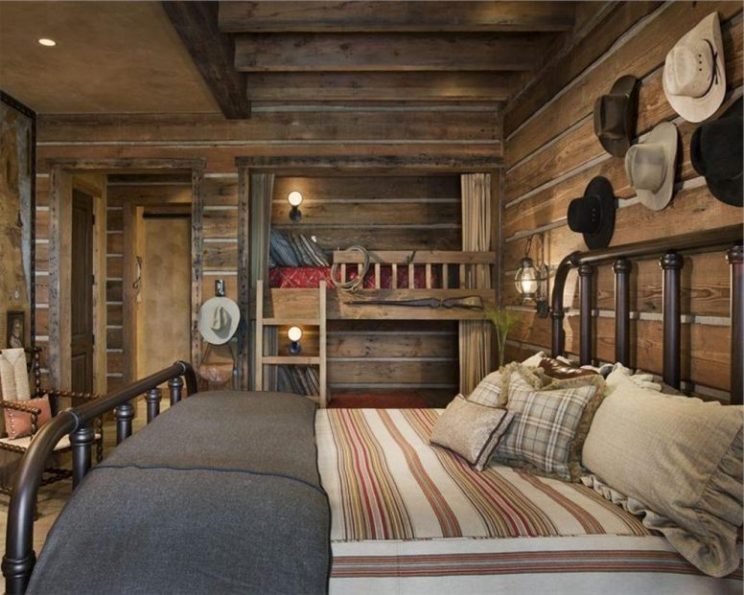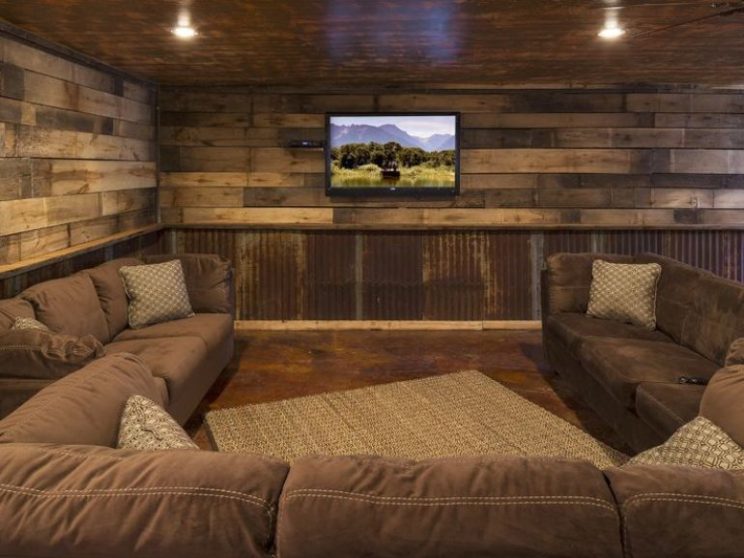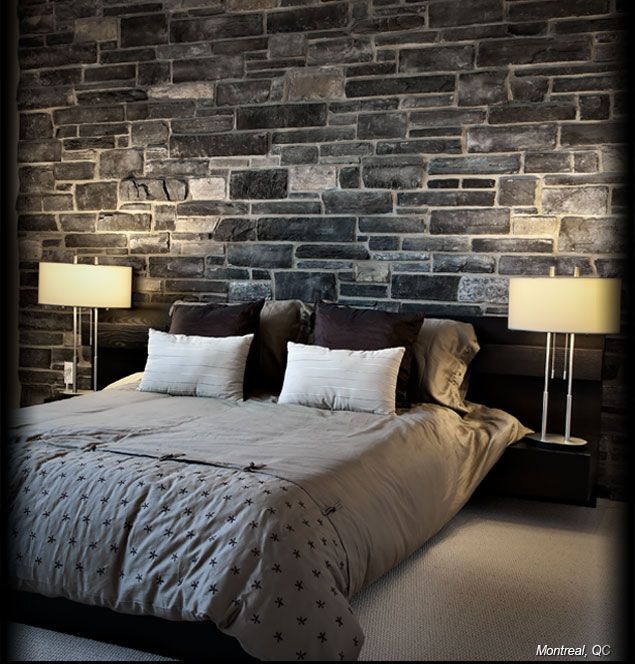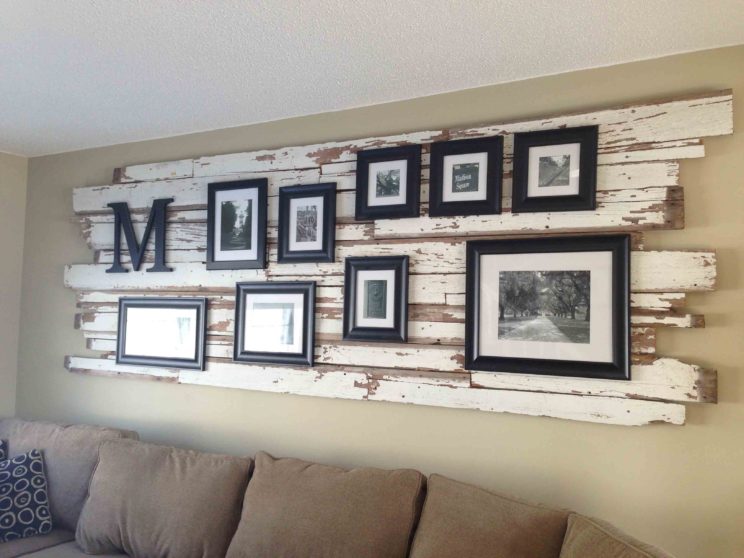 Go organic on the floors. Try wood, tile, or stone for the flooring. Furthermore you can enhance a feeling of rustic style by using simple, neutral rugs on top of them. Rugs made out of natural materials (think sea grass, sisal, jute, and of course animal furs – faux or otherwise) will provide an organic sense of texture to the space.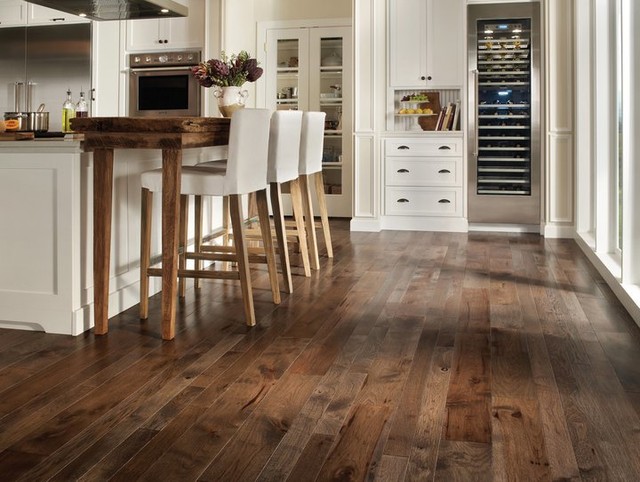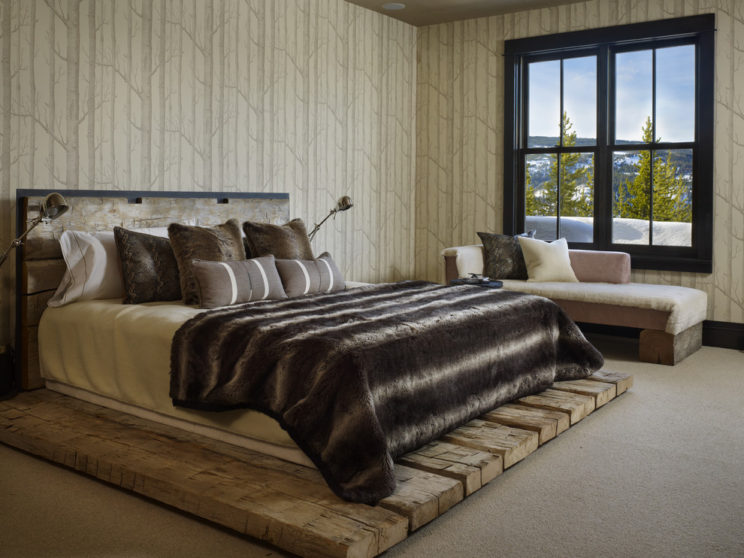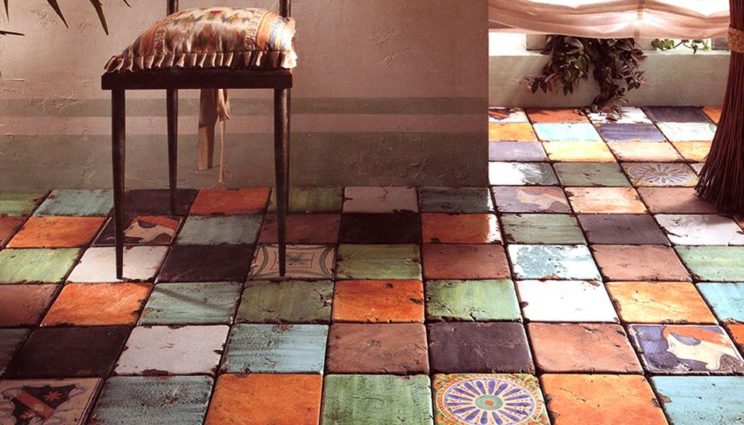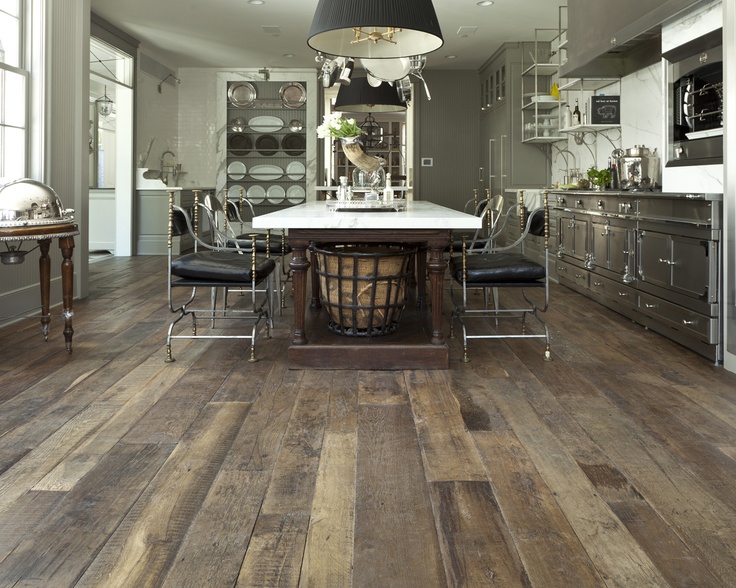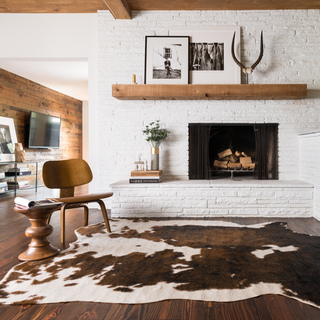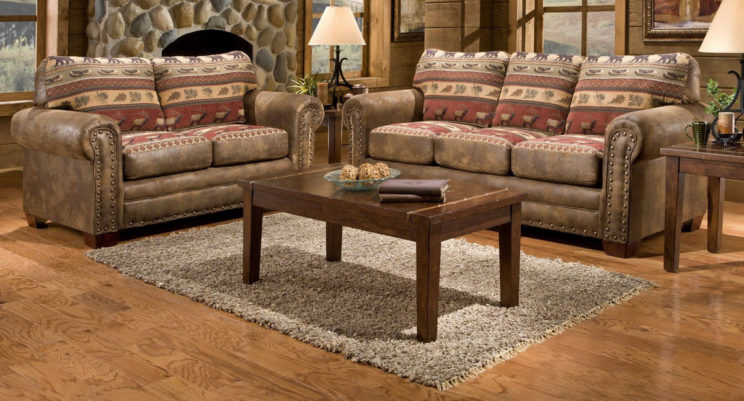 Think natural, earthy textiles & furnishings. If you recall the times of wagons and barns, you would know that solid, hard-working fabrics will go far in giving you the rustic style you're after. Canvas, burlap, wool, linen, faux leather and even denim are great options, and don't forget the most rustic of them all–animal skins & furs.So when you are deciding upon your rug design or your couch upholstery or even your wall tapestry, make sure you choose one or a combination of the above materials only. The color palette must be confined to shades of brown, taupe, tan, pewter, ivory, grey, petina or black to enhance the rawness of the rustic detailing.
But the neutrality in color can easily be compensated by enhancing the textural balance of your space. If you feel that the space is feeling a wee bit dull or too organic and you really need some sort of pattern, stick to strong yet minimal patterns such as stripes, plaid, ikat or may be a typical folk print to go along with your rustic style.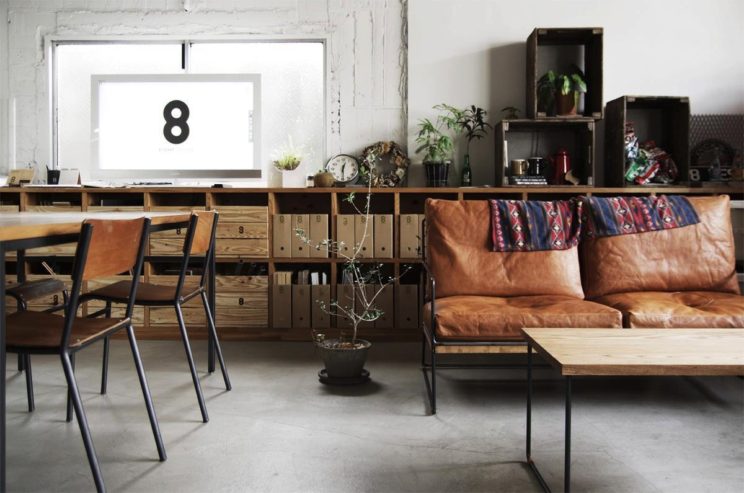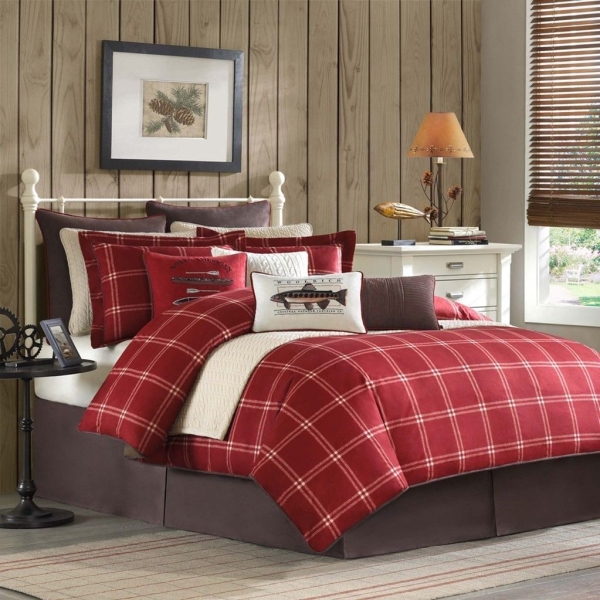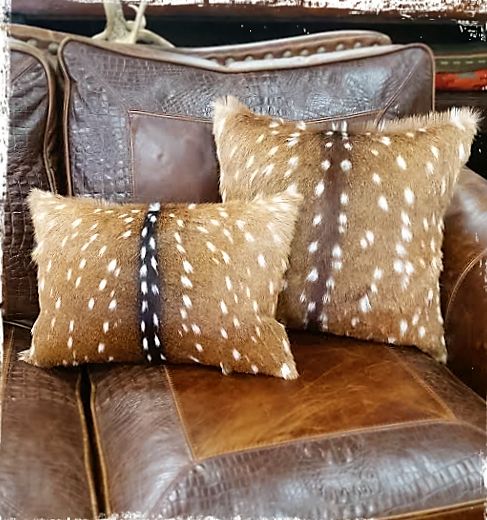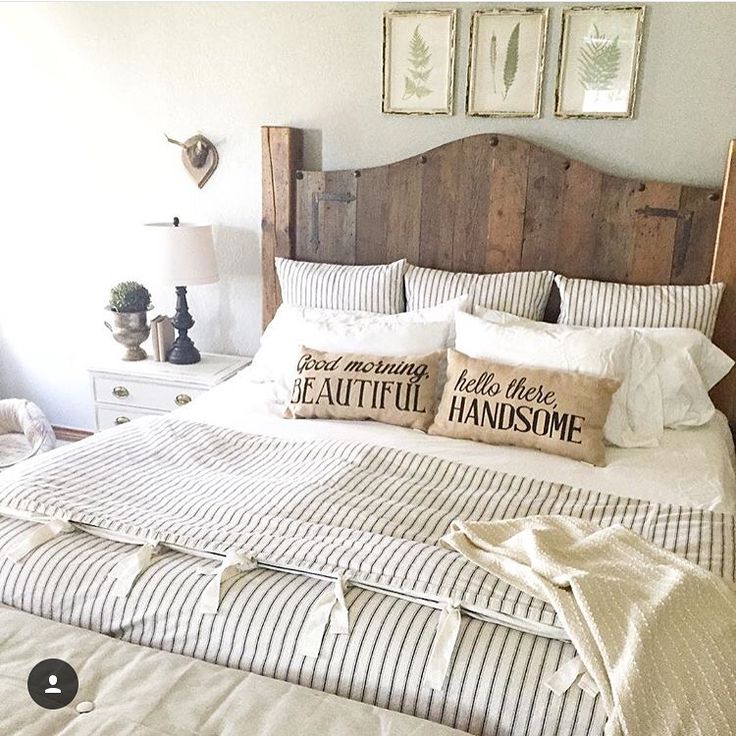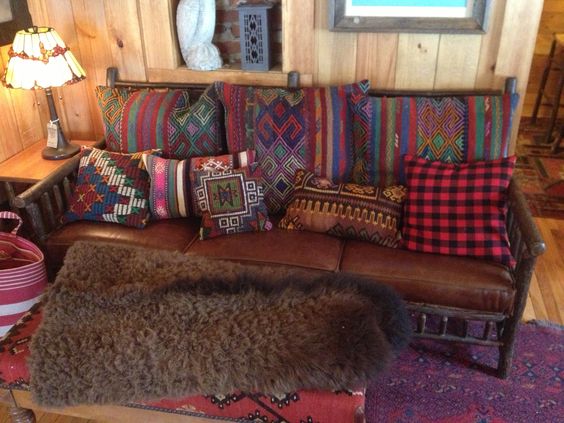 Cheerfully use Re-purposed Objects. The more weathered and worn those objects might be, the more charm you'll infuse into your rustic space. Because rustic style is largely about making do with what you've already got, be sure to celebrate opportunities to artfully re-purpose!Some of the examples include wooden/ metallic bowls, glasses, spoons, trays, candle-holders and other small accessories interspersed with modern accents like potpourri, glass, or even fur. Old vintage period elements such as hats, decorative plates, trunks & boxes are quick transformation tricks.Think metallic sculptures, rusted wall art pieces, simple & minimal period elements like bulbs, transistors, old milk bottles & tea kettles, typewriters, canisters & pickle jars,…….and all the paraphernalia that we used a few decades ago and which may still be used in villages and small towns. After all there is nothing wrong in going back to our roots, isn't it?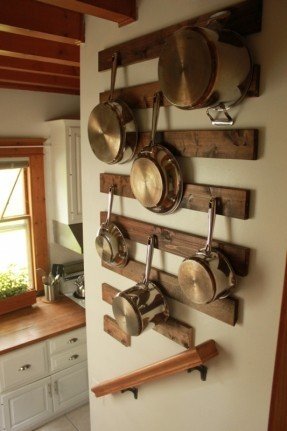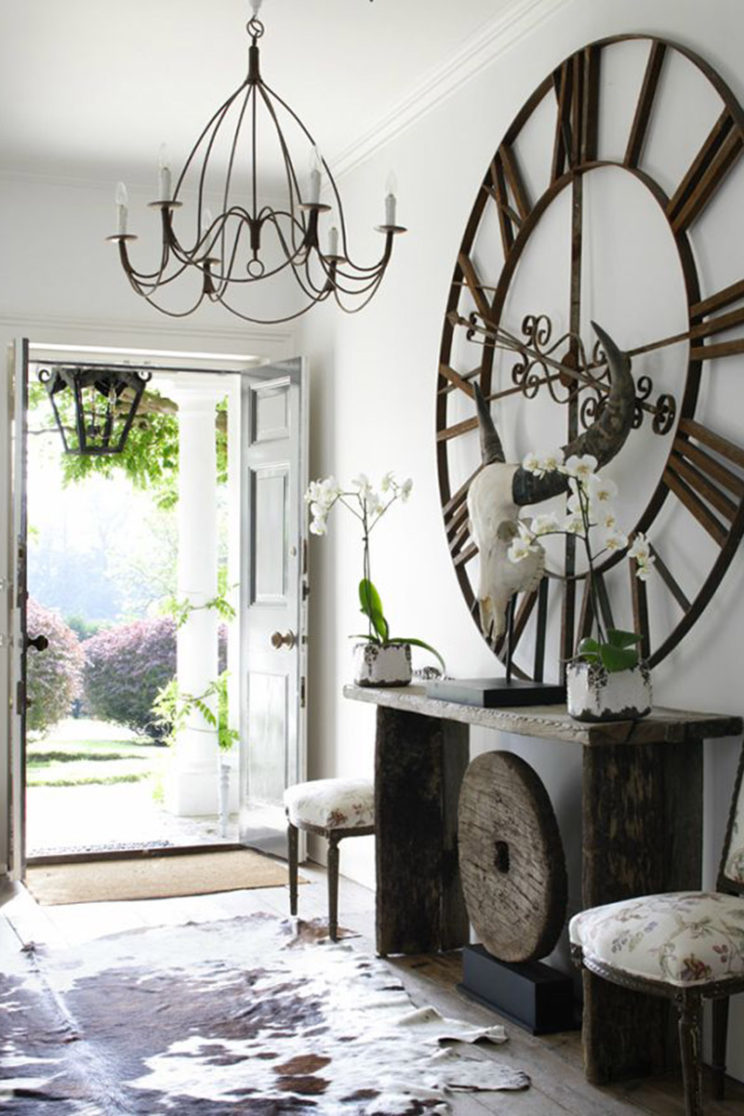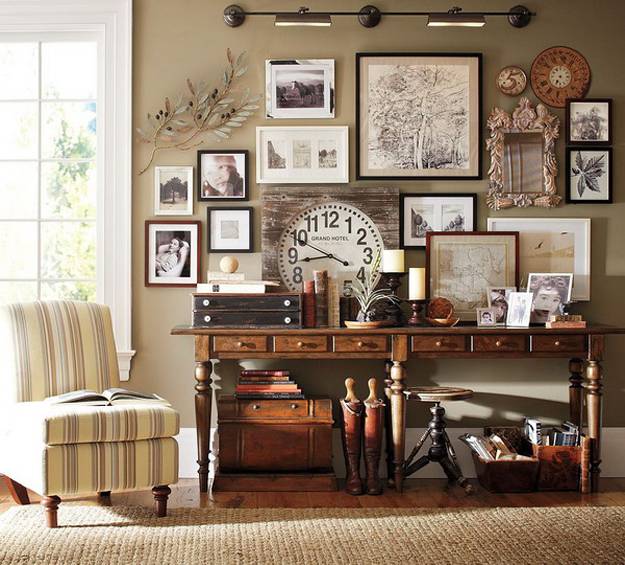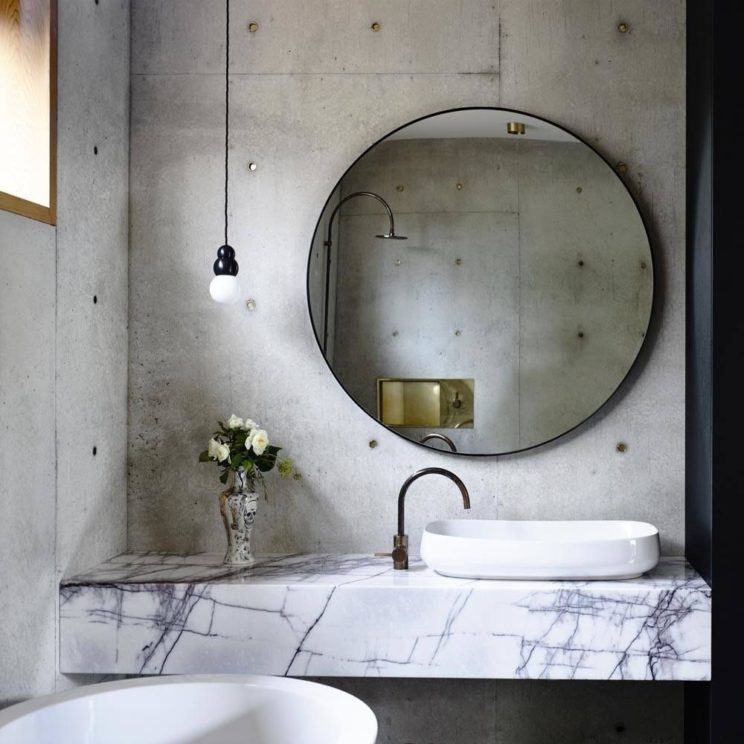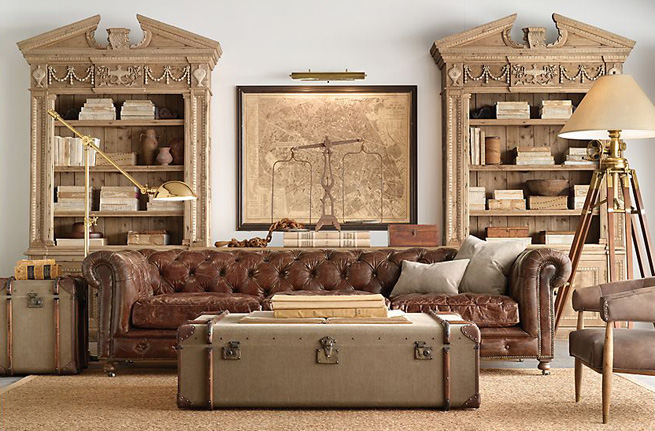 Image Source: Internet