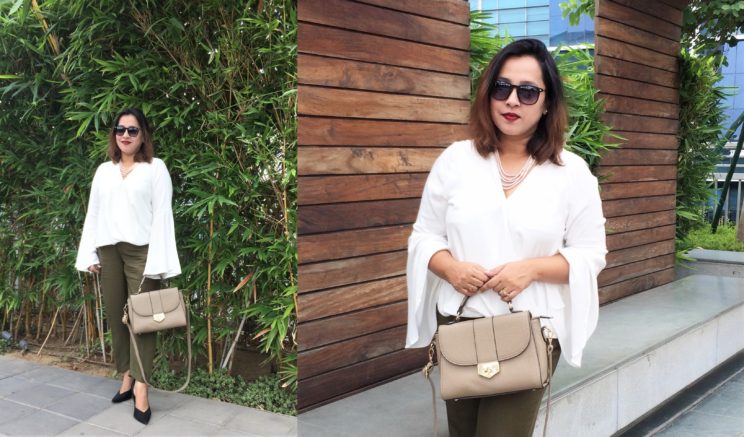 There is no denying that women of all ages love pearl and have worn them at some point or the other in their life. Much has already been said about that rich, luxurious, royal vibe that comes with adorning pearls. But wearing pearls doesn't mean that you have to look dated. You can totally rock your pearls without losing the modern edge. In fact, pearls, which have been a timeless accessory since years, have now become the 'IT' jewelry trend of the season, as spotted on the fall runways of Chanel, Rag & Bone and Gucci. This classic has made a return to the center stage in a big way. They're now seen on everything from cuffs to studs to rings and layered necklaces. So there's no rule that says you have to be over a certain age to rock the look. It's a trend that transcends time.
Today, there are plenty of ways to add edge and style to your pearls to give them a more modern vibe. Those of you who are contemplating to wear a strand or two can give your pearls a funky contrast by mixing in a sparkly or metal necklace that is the same length to add a cool and unexpected pop to your look. I simply worked on my clothing pieces and other accessories to make my look more contemporary while retaining the elegance & sophistication of my pearls. A flared sleeves top combined with narrow, slick pants and heeled black pumps definitely added a contemporary twist on my classic pearls. I elevated the modern appeal of the outfit with my structured khaki Prada bag which is a nod to the avant-garde style of today. A bold crimson lip-color finished my stylish look with the vintage pearls which formed my inspiration for today. Hope you guys like it!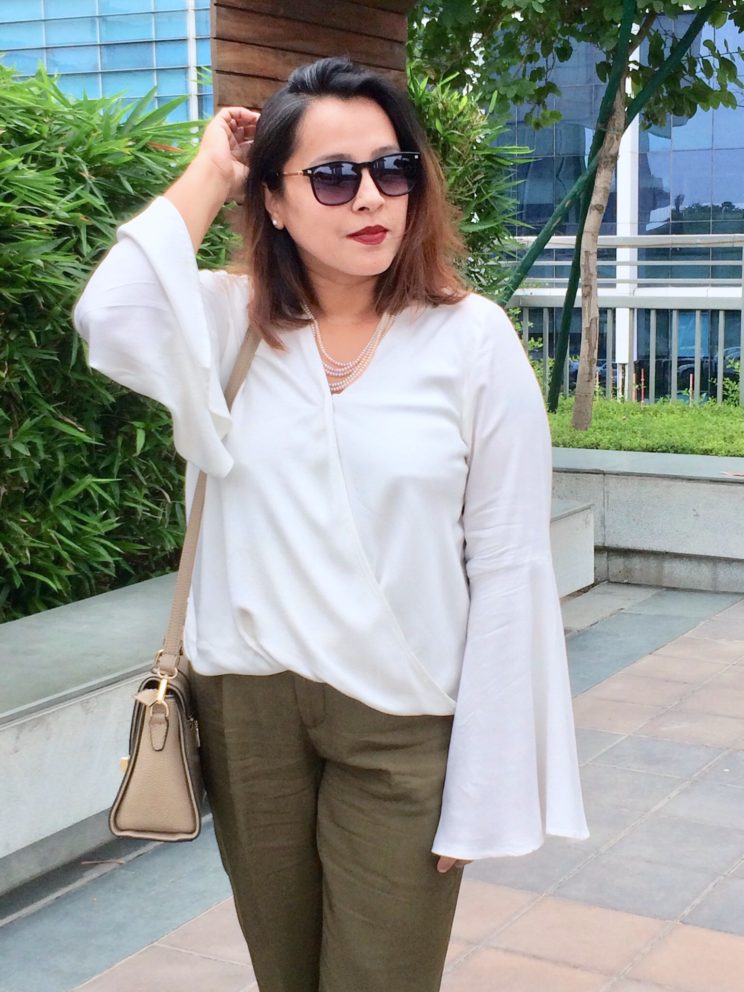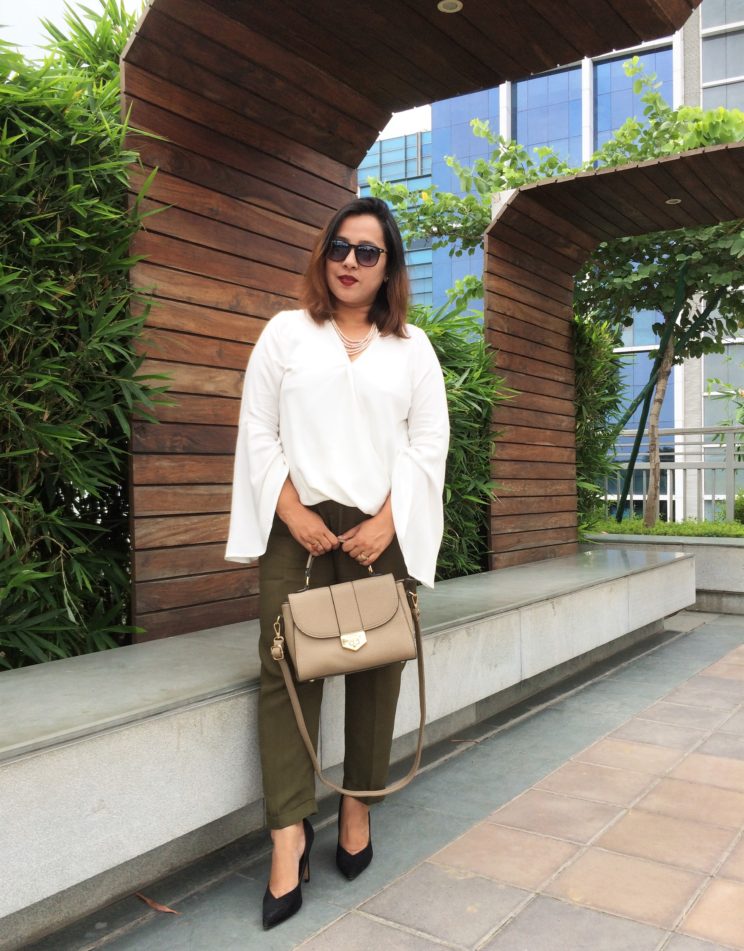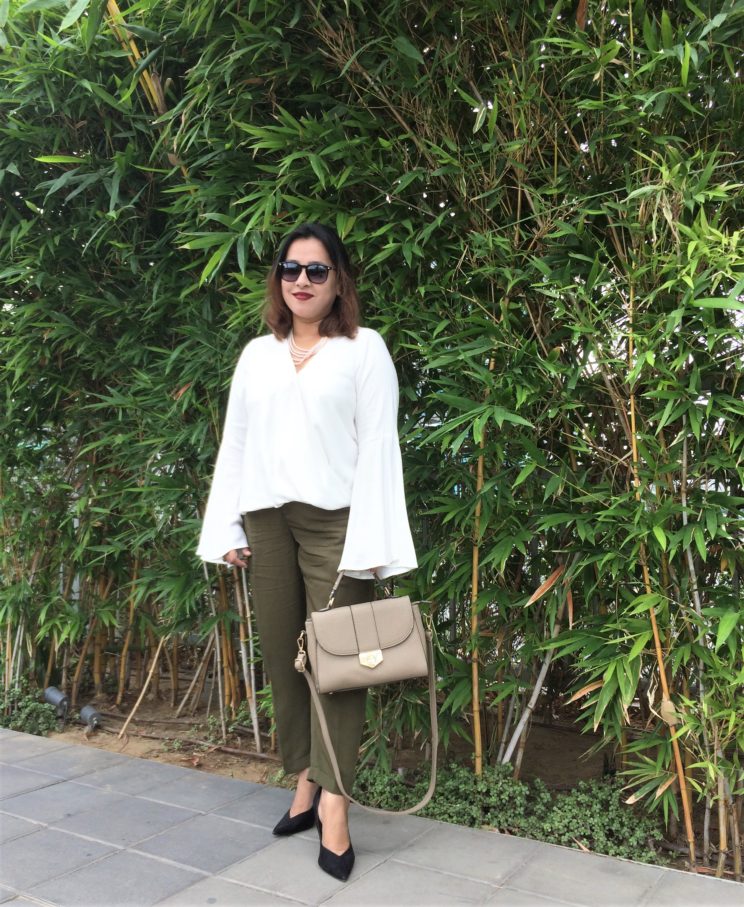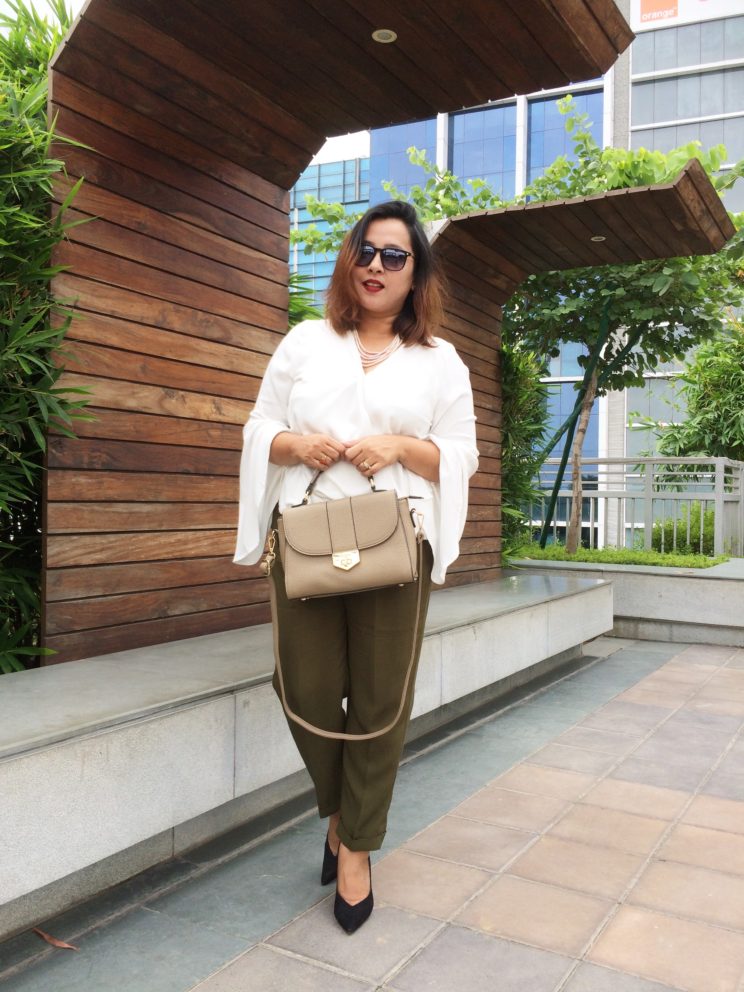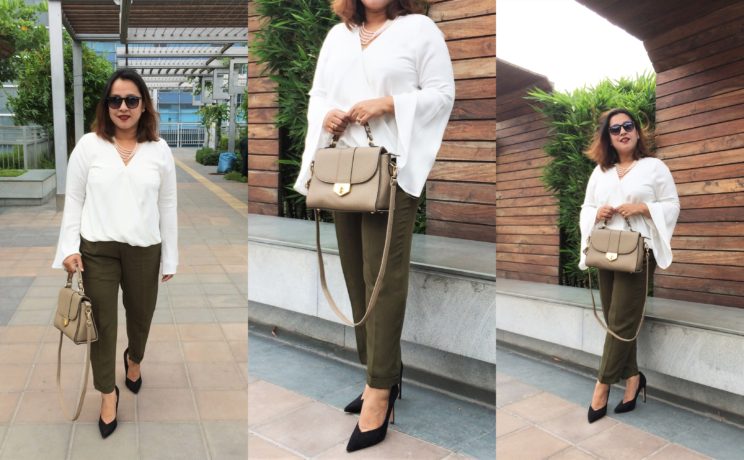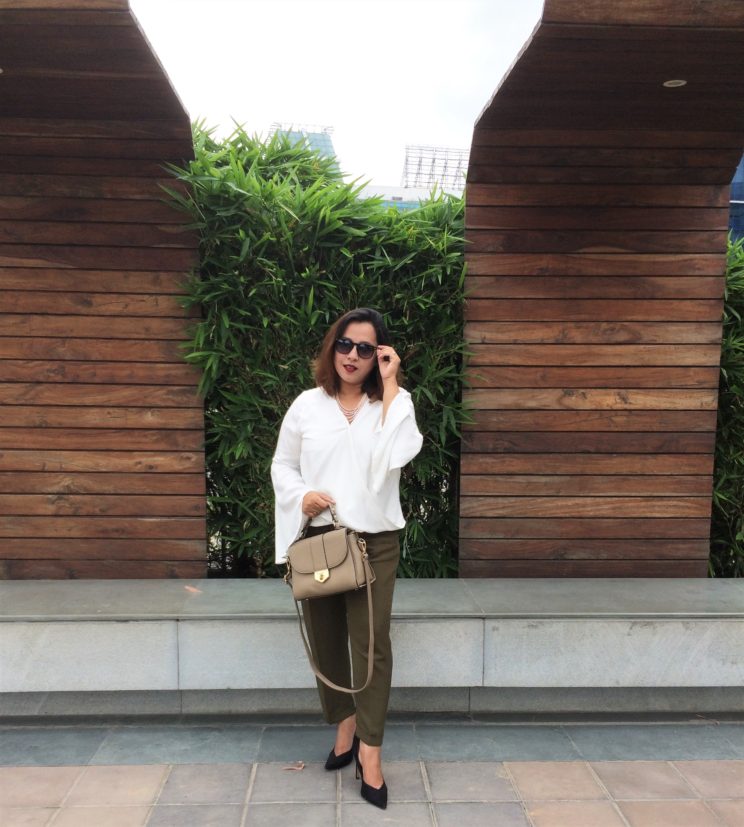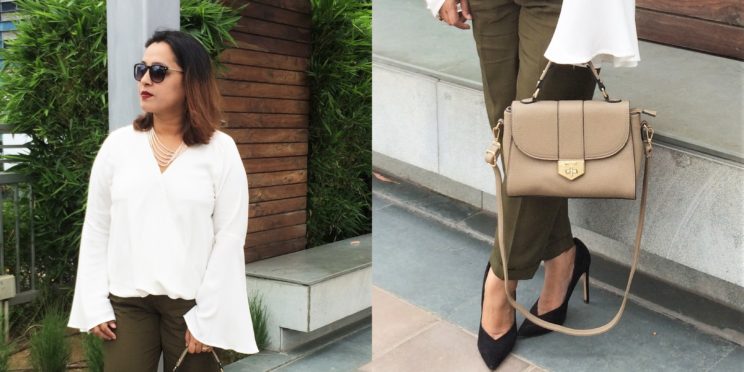 Pearls: Vintage (Mom's) |  White Shirt: Forever 21 | Pants: Zara | Pumps: Zara (Similar here) | Handbag: Prada
But definitely there are a whole lot of smart & trendy ways of incorporating pearls in your everyday looks. A few compilations….

Asymmetric Sized Necklaces | Double Bracelet Strings | Edgy Linear Pearl Earrings | Minimal Bracelet Stud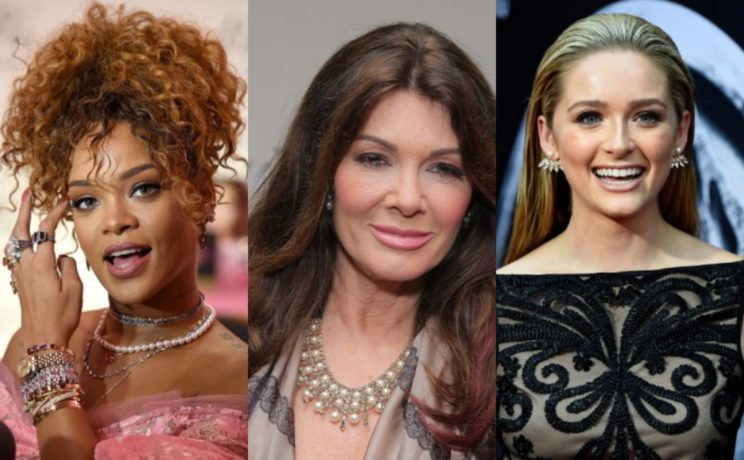 Layering with Chokers and Long Necklaces | Ornate Statement Necklace | Quirky Pair of Studs
Coco Chanel once said, "A woman needs ropes and ropes of pearls". And who can be a better authority on fashion than the much renowned and celebrated couturier herself. Therefore all of you women out there, there is no need to pack up that heirloom strand of pearls just yet—but it is just about time to switch it up a bit to make you look more modern and trend savvy!
FOR CONSTANT UPDATES, CONNECT TO:  FACEBOOK | TWITTER | INSTAGRAM