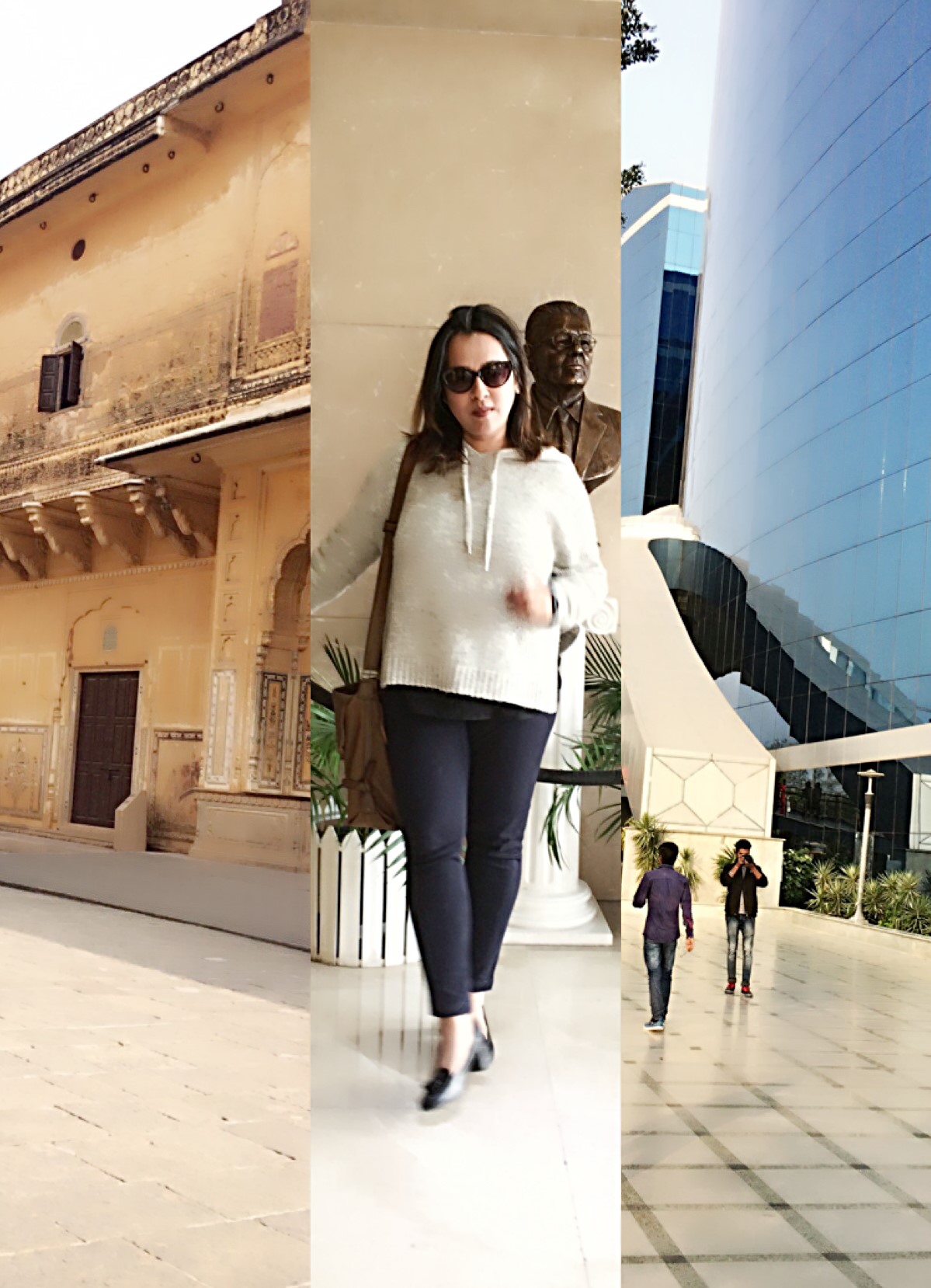 I had wanted to do this post ever since my return from the land of camels, colors & customs. A lot has already been said about the wonder land Rajasthan, which exudes richness & royalty from every corner, be it the valuable legacy of kings and the queens, vast expanse of land covered with sand, colorful customs, majestic monuments & forts, intriguing history of the natives, warmth and dignified manners of its people, vibrant clothing or the lavish cuisine. Now this may not be enough to sum up the in-numerous tales & treasures hidden in nook and corner of Rajasthan, that gets quite intriguing with every city that you cover. One such part that I had the pleasure of visiting in this new year was Jaipur, the capital city of Rajasthan.
This was not my first visit to Jaipur but as they say, you discover something new every time you visit there. Along with the many marvels that Jaipur has to offer, I was quite awestruck to see the modern side to this traditional city. I had a chance to visit WTP (World Trade Park) located in one of the suburbs of Jaipur. And I must say that the vibe that the place carried was nothing less than that of a cosmopolitan city.If I was to call it huge, it would be an understatement. The way the whole building has been laid out with business centers, offices, malls, shopping & restaurants, one really gets dazzled by the enormity and magnificence of it. Indeed I loved to see how Jaipur has transformed from being a treasure of traditions to being the ambassador of development for modern India.
Kudos to this great Indian splendor! A photo diary…..