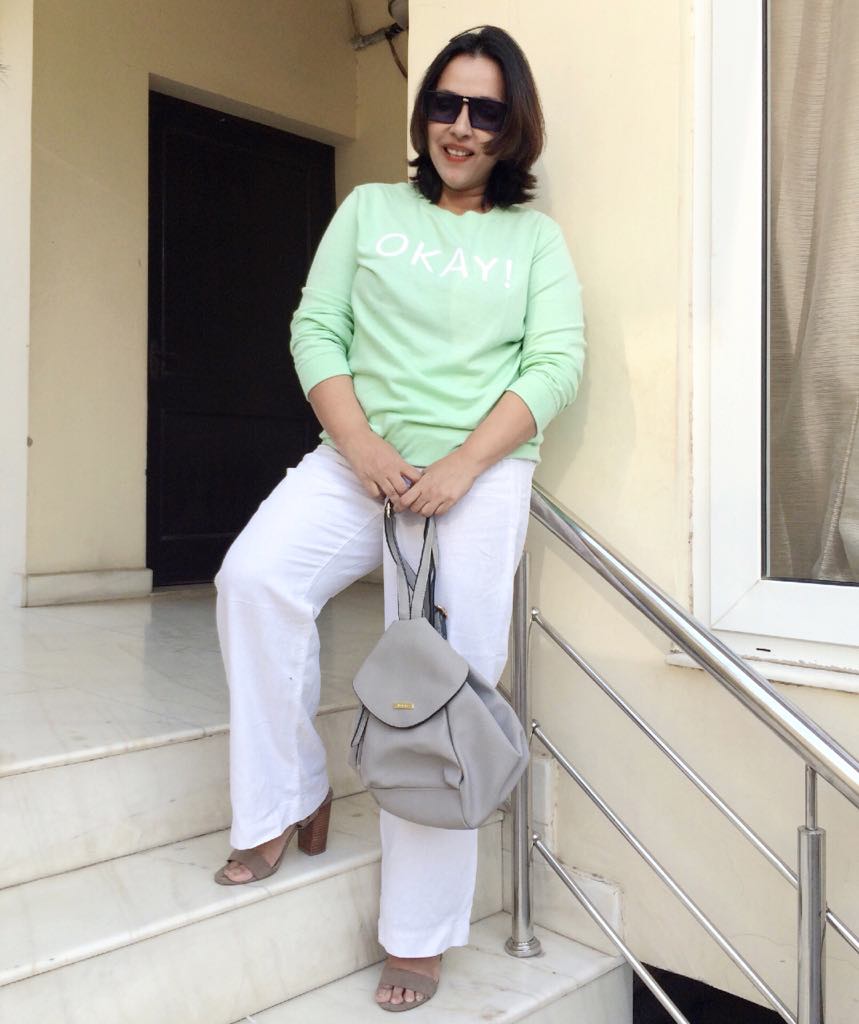 Well I may be a little late for this post but would still like to share this gorgeous spring color which I wore last month. With lots going on in my plate with my art store on etsy & textile store on eBay, I admit I have been slightly negligent as far as my blog is concerned. But I promise to make up for all the lost time within the forthcoming months.
This year it seems that Delhi transitioned directly from summer into winter with just a few fleeting days of fall. It's actually a strange kind of weather this time. Even though it is November, I still feel the need to put on the fan at times! What I am effectively trying to say is that I have not really been getting the true fall vibes even until November….so perhaps I am still living in my whites, pinks & powder blues!
And today I am bringing to you one such color from the beautiful spring palette—mint green! It was absolutely refreshing to style this mint green sweatshirt last month. It is fresh, simple, chic as compared to dark, muted, vivid tones of typical fall colors. Also the slogan "OKAY" is such a positive affirmation and a great nod to the slogan style tees of the 80s. For the bottom, what better than a classic white linen trouser! Though the entire color palette may be too springy or summery, I'd say that this is a perfect transitional outfit from summer to fall. It's a clean, crisp, super fresh, fall look ! Don't you agree?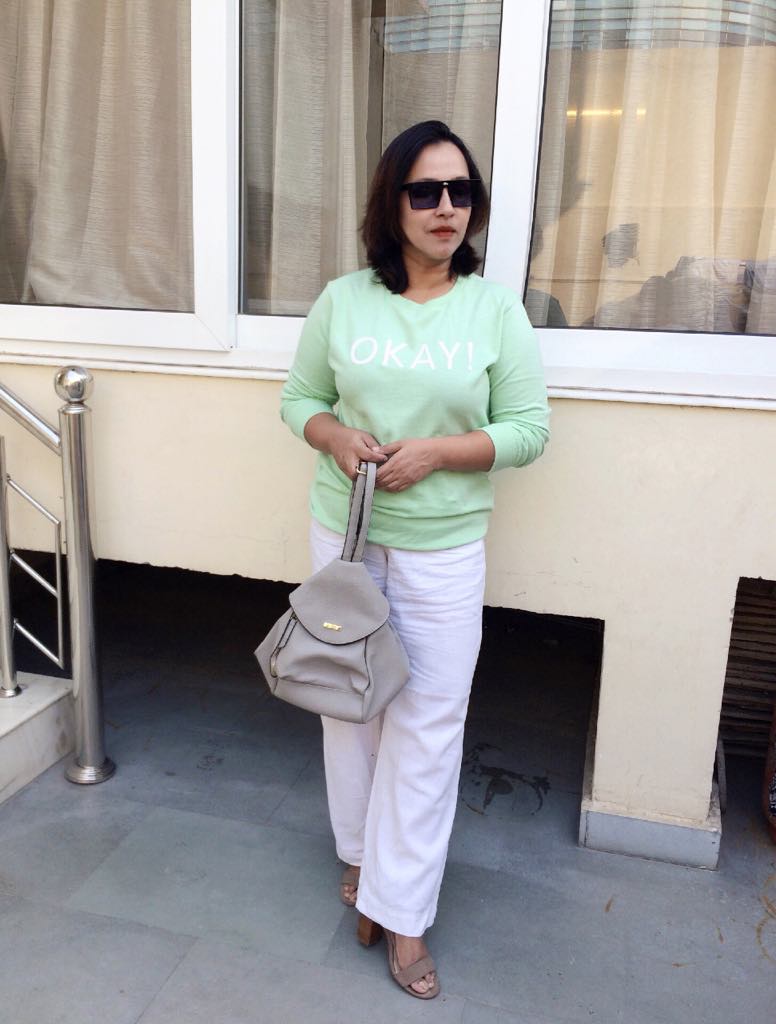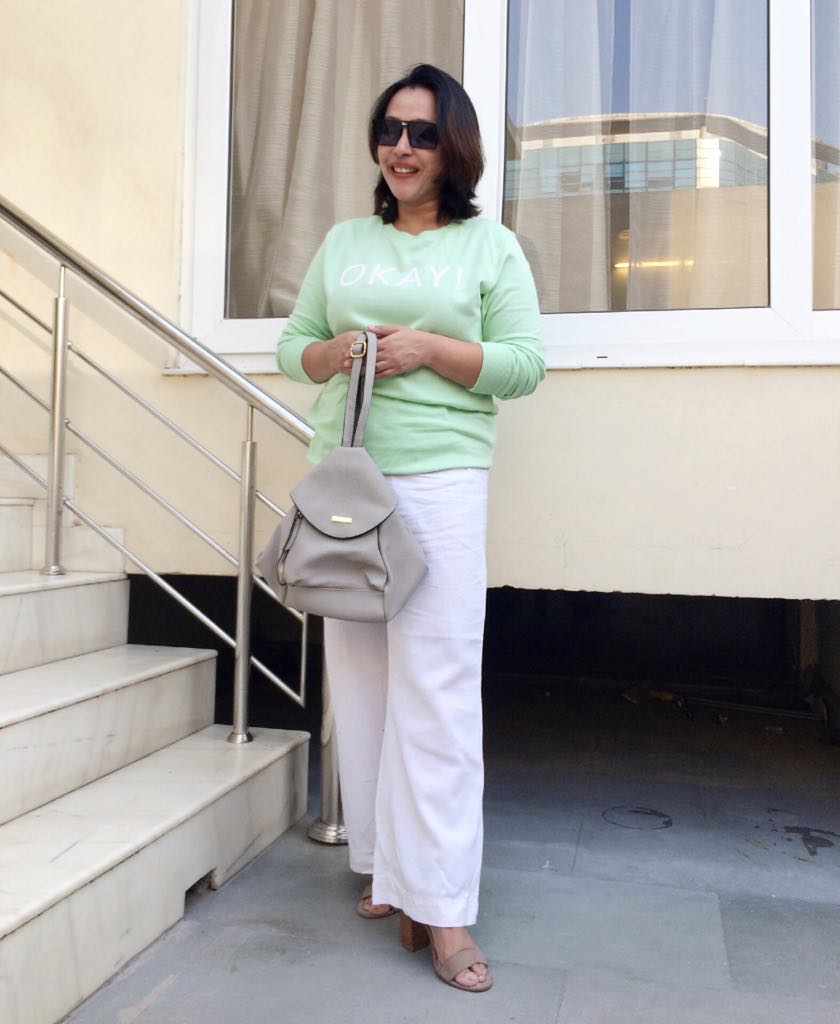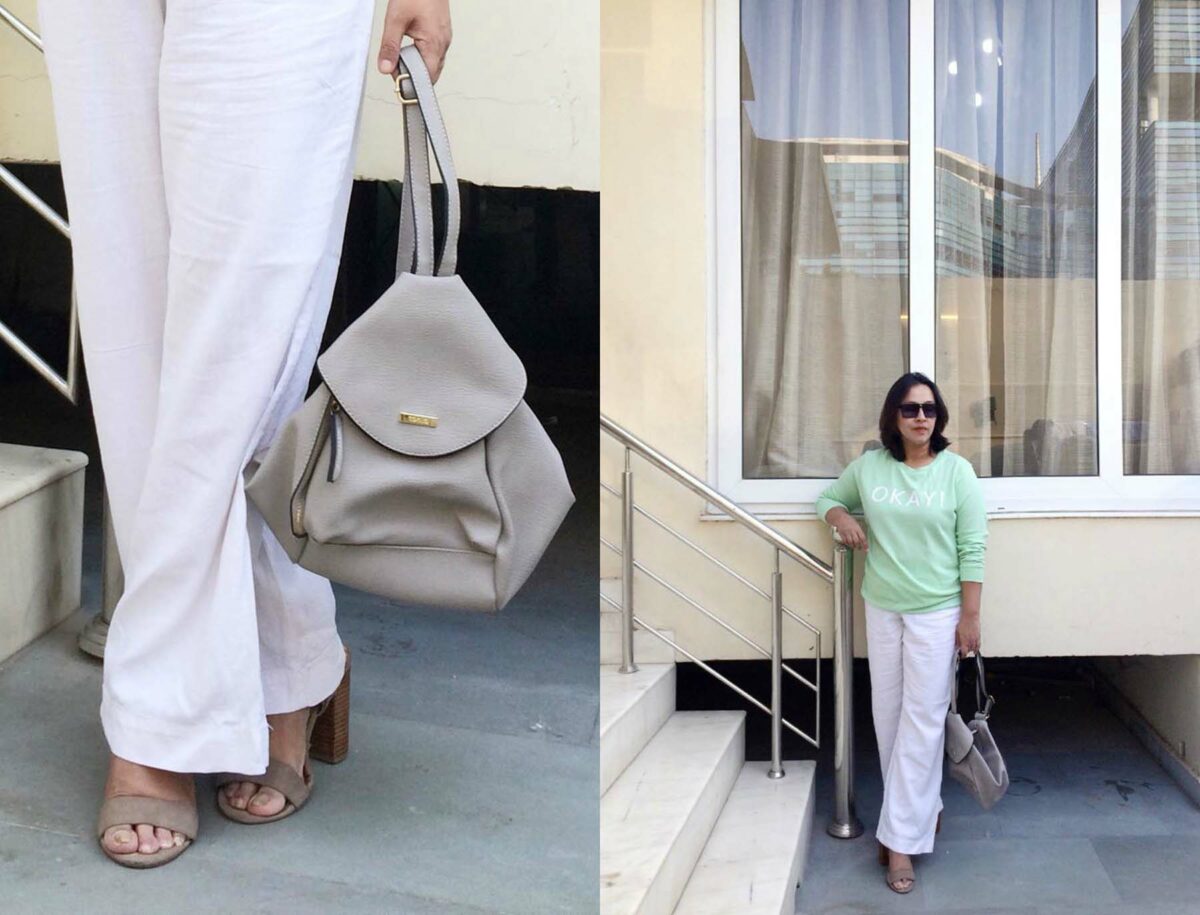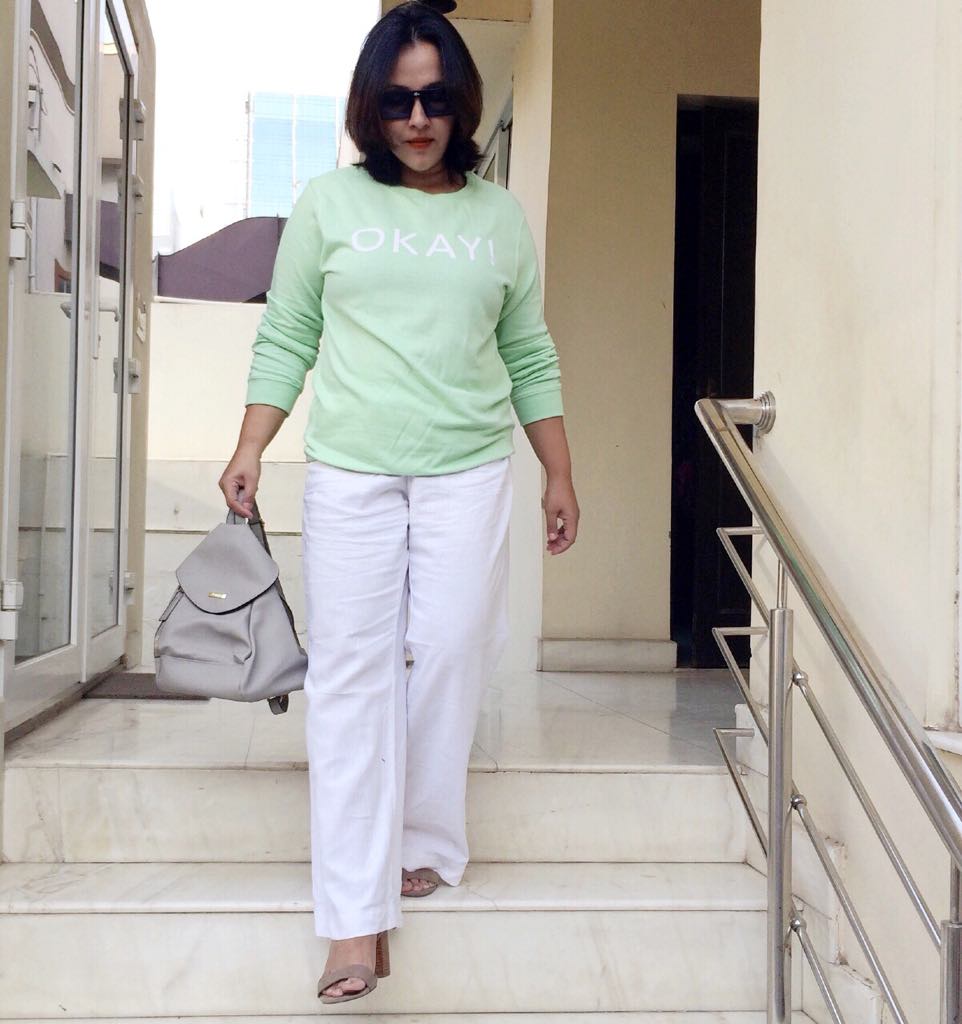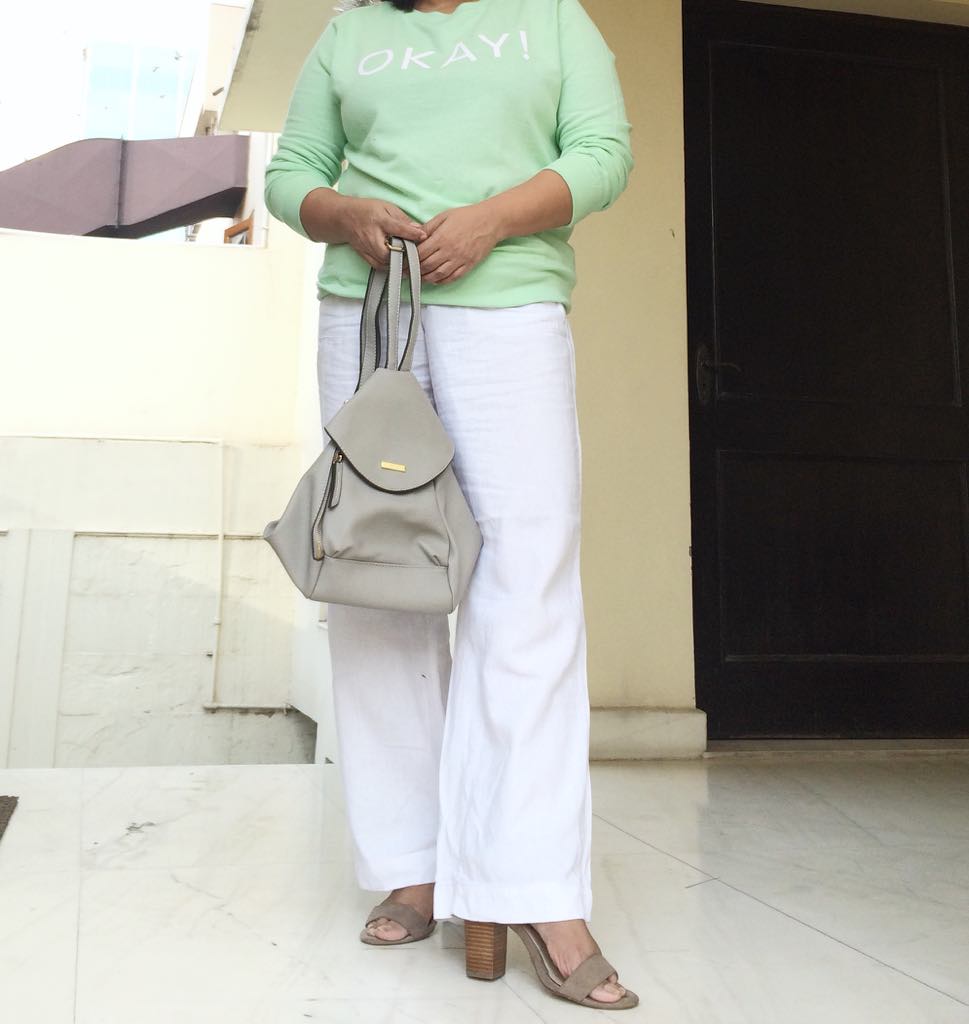 Slogan Sweatshirt: Trends | White Linen Pants: Mango | Sandals:Forever 21 (Similar here & here) | Bag: Lifestyle
FOR CONSTANT UPDATES, CONNECT TO:  FACEBOOK | TWITTER | INSTAGRAM