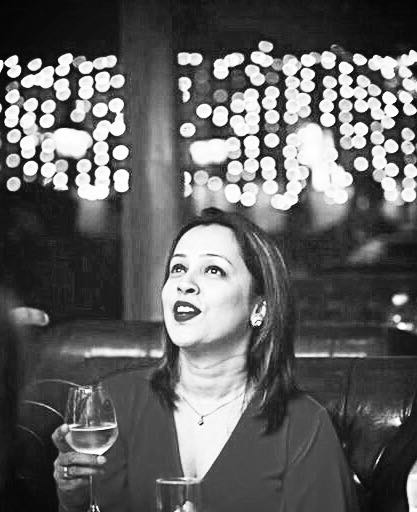 New Year's Eve is almost here and that means your Facebook and whatsapp notifications are probably filled with countless party invitations that you've been ignoring. Whether these options include going out or attending a house party, one thing is certain that you have to step out of your comfort zone. I have compiled top 3 reasons why you should be home and on your own this New Years eve which is nothing less than a rocking party by itself.
—It's the most valuable ALONE time that you have been seeking for months. Utilize this evening and that too a special one to recap your year gone by and to draw out a fresh plan for the coming year. It is a great feeling to be sitting in calm & serenity (in your PJs) in the comfort of your warm & cuddly quilt and having such moments of introspection. When you are alone and at peace, your goals, vision, accomplishments & failure appear with greater clarity like never before. Also, writing these down will help you to be better prepared for the new year. Remember the new year will begin in a few hours and so will your fresh resolutions. So prepare in advance!
—You can pamper yourself in a whole lot of ways that you have been wanting to but never found the time. What better occasion than a NYE! You can take a long, luxurious, aromatic bath, make yourself an exquisite meal, decorate/redo that little corner in your room to give it some fresh vibes for the new year, listen to your kind of music at a volume of your choice and also soak yourself up in a deluge of drinks, soft, hard, whatever (remember there is no one judging you). Alternatively you could keep it quiet with a great book and some hot chocolate. Meditation and going spiritual is yet another option. Just do as you please…you are your own master!
—You do not have to take the pressure of finding and wearing the most coveted party dress or putting on tons of make-up and stepping out into the chill and be constantly surrounded by loud, jarring music and all sorts of people, some friends, some acquaintances and definitely a few strangers. And that too for something that is already sort of regimented, something pre-ordered, fake! Where is the real, spontaneous fun? You save on the exorbitant cost involved in attending any such party (even the house parties are only marginally less expensive). You also avoid the pressure of standing in long queues at the bar. Most importantly you do not have to drink & drive back home. You are already there 🙂
So how about ringing in the new year just on your own in the comfort of your cozy home! Trust me, you have been wanting this in a long time. And what better time than this special evening to take out a few moments to thank God for all his blessings and giving us the ability to be happy, zestful and just being ALIVE….
FOR CONSTANT UPDATES, CONNECT TO:  FACEBOOK | TWITTER | INSTAGRAM