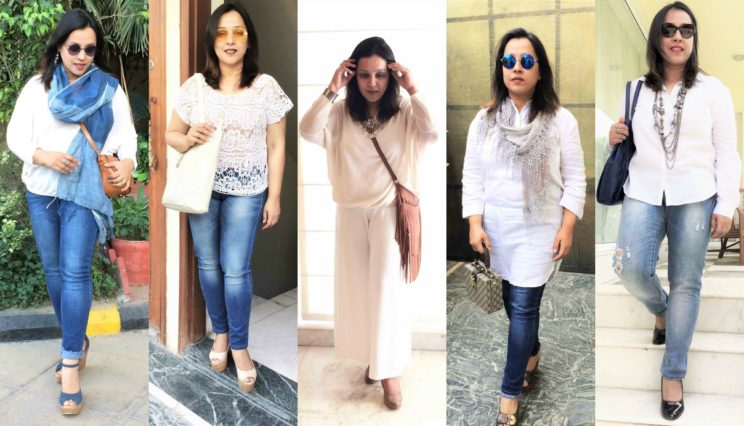 Hello Everyone!
It's officially summers and perfect time to wear white and all its derivatives! For those of you who have been following me on Instagram, you would have noticed the sudden splurge in my outfits of the day with whites and its super cool color combinations.I almost did what may be termed as a tacit white OOTD challenge and the results are before you. Besides being a perfect summer color, white is one color that is actually pretty easy to pull off. It can easily be dressed up or dressed down without fuss,almost effortlessly. As you would notice, I have styled all my white OOTDs keeping the current styling trends in mind. These are most wearable, everyday, go-to looks for a modern woman. Hope you can identify yourself with atleast a few of them…..
Summer Cotton Scarf with matching Wedge Heels….And a tan bag to complete this summer layering look.Though a summer scarf may seem uncomfortable at this time of the year, I can only say that this one is not just comfy but a perfect piece for adding texture and layer to the look. Besides, tan & navy is a celebrated combination since years together!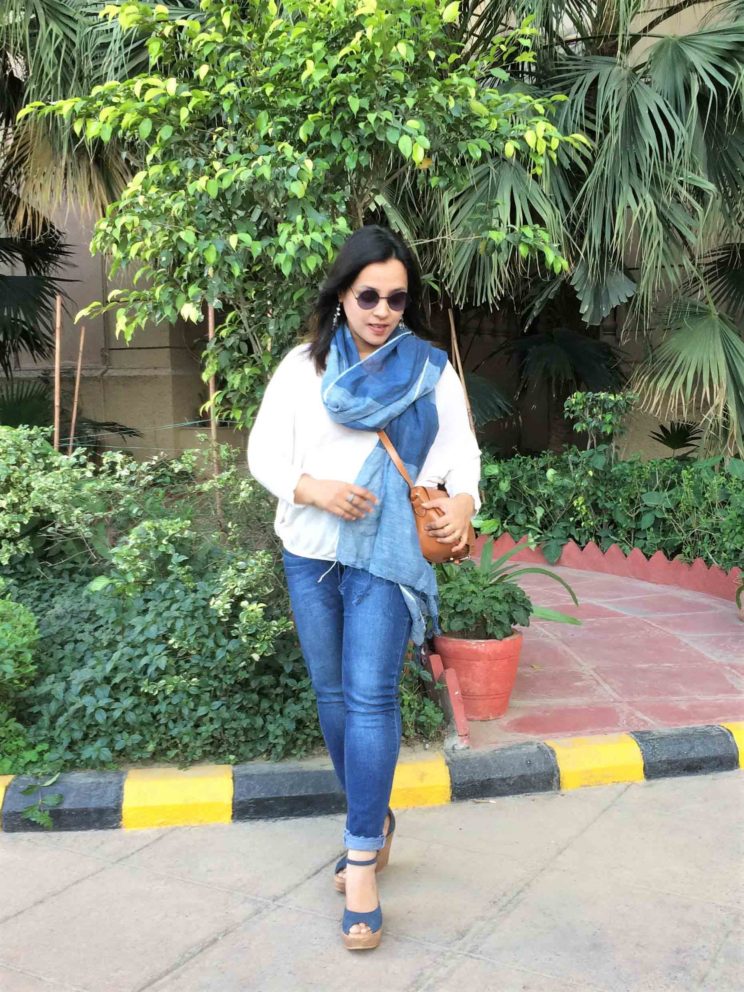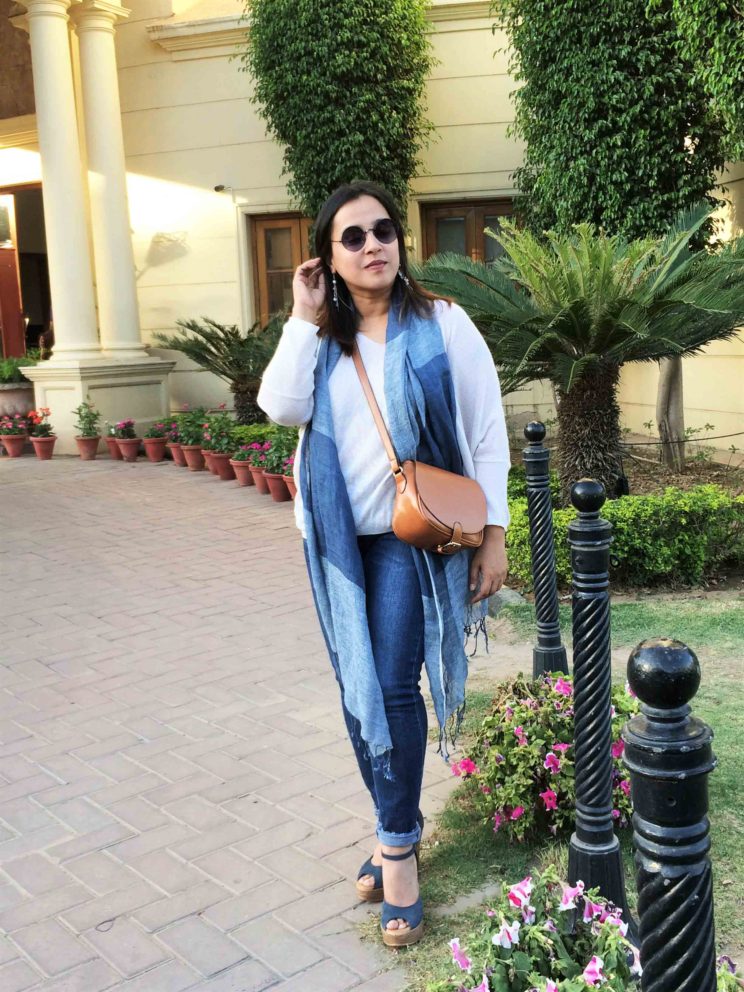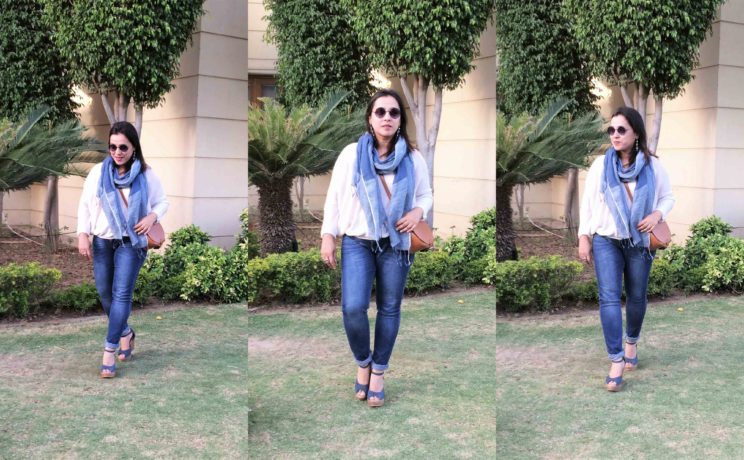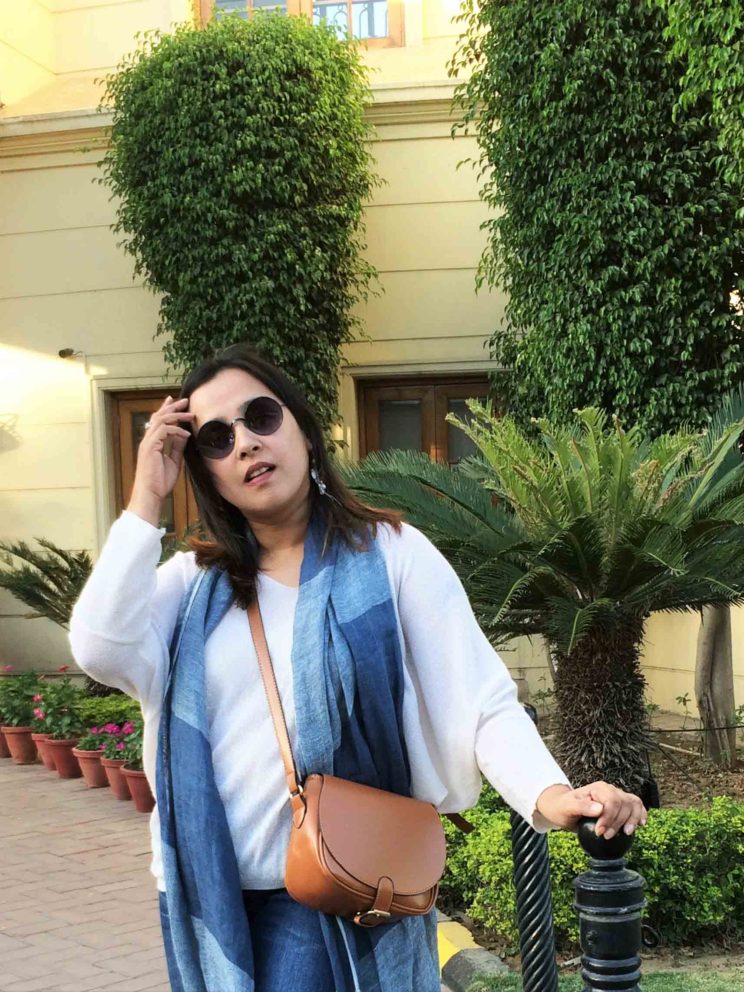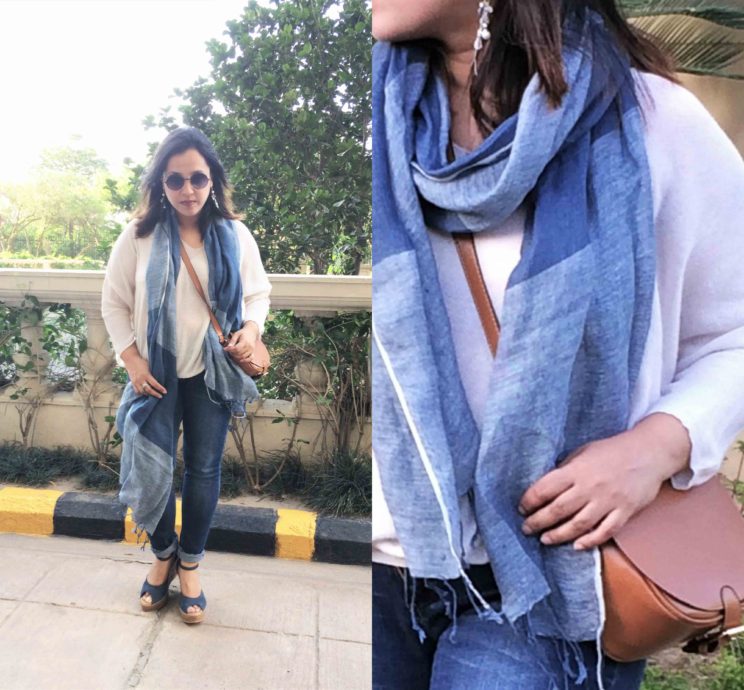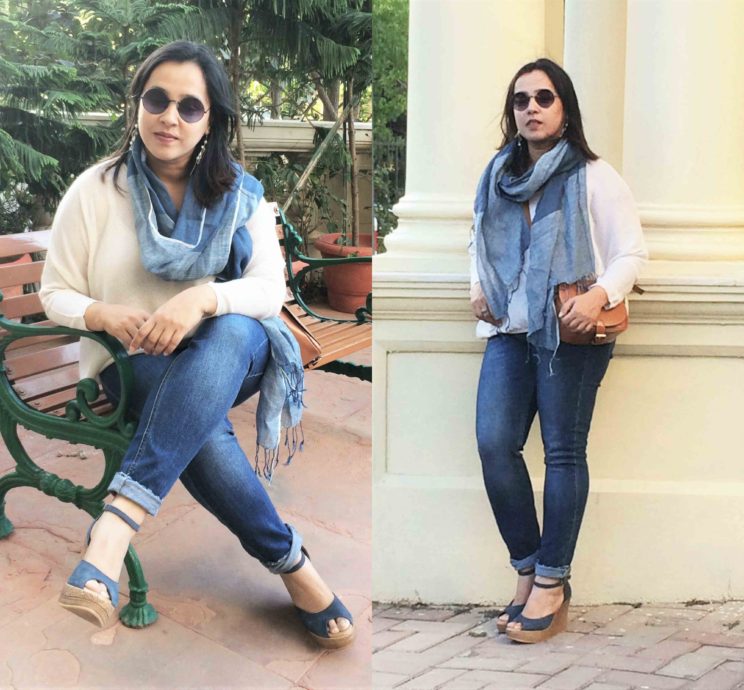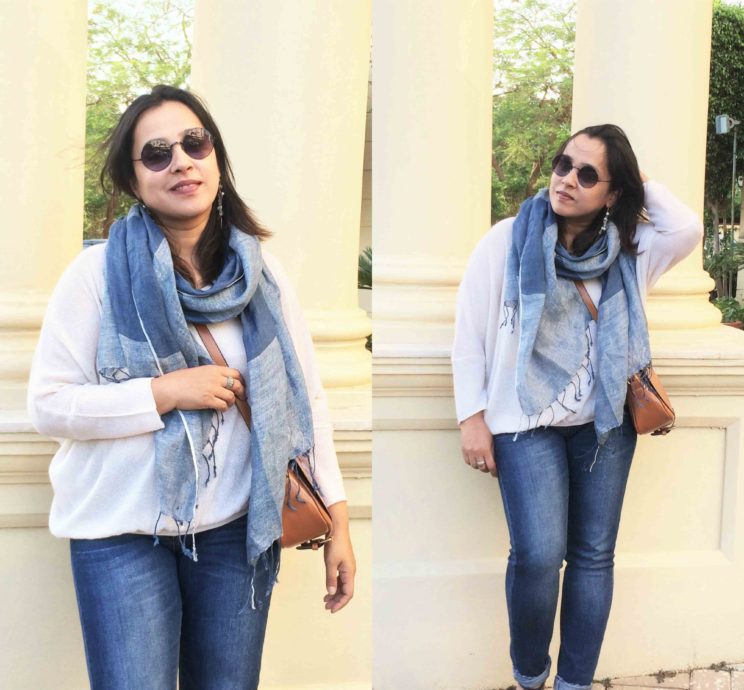 Off-White Crochet Top & Wedge Sandals…...is a combination which is breezy, casual and absolutely spot-on! Crochet spells femininity with a hint of flirtiness while the yellow reflector sunglasses add an aura of mystery. The off-white tote bag is a great accessory to compliment the fresh, summer style, look.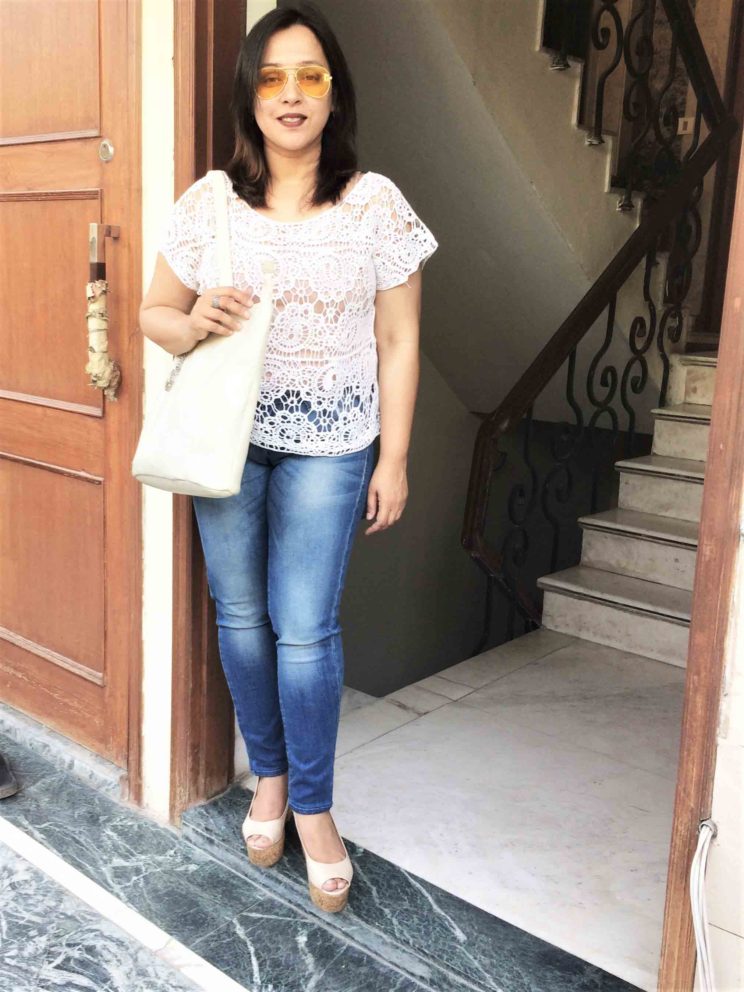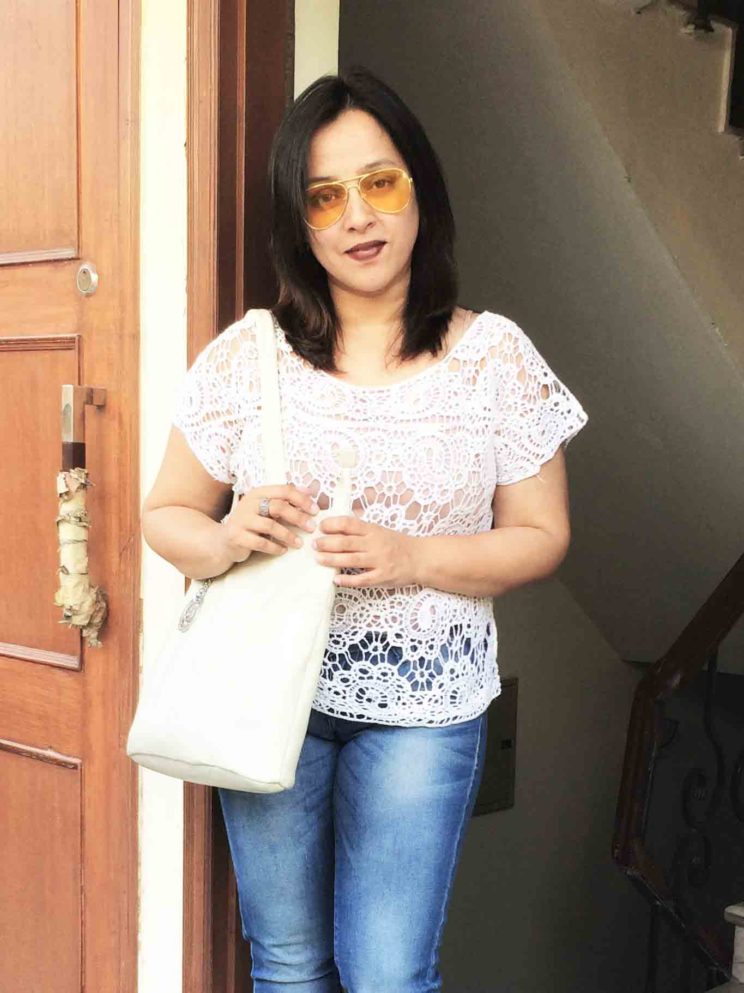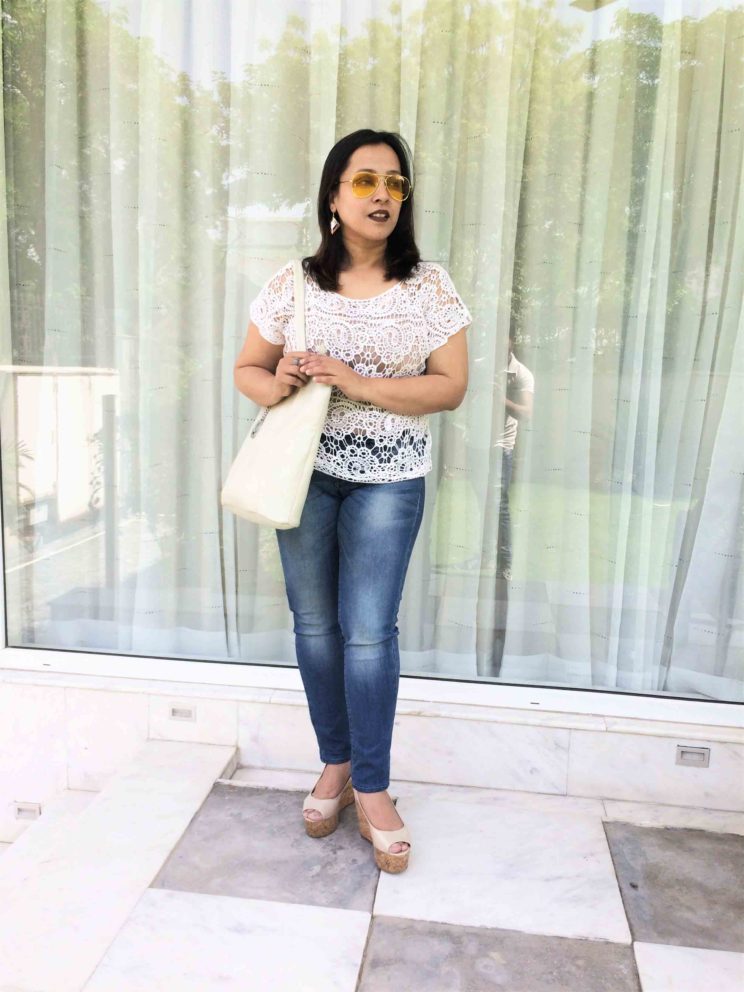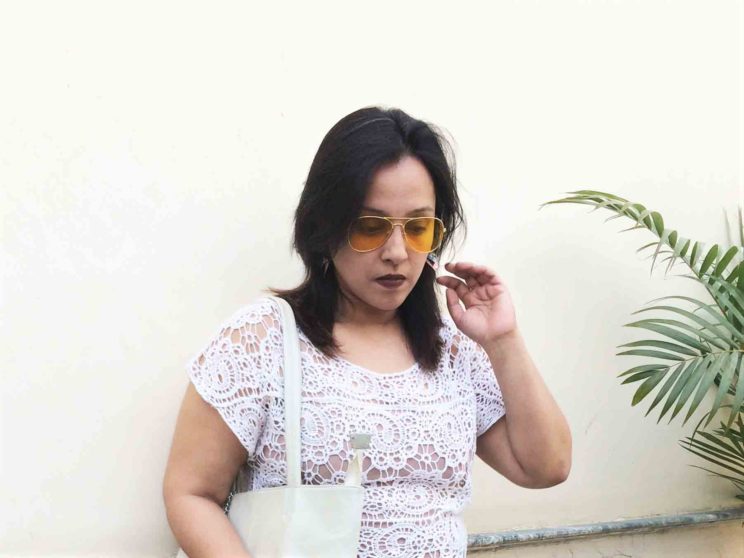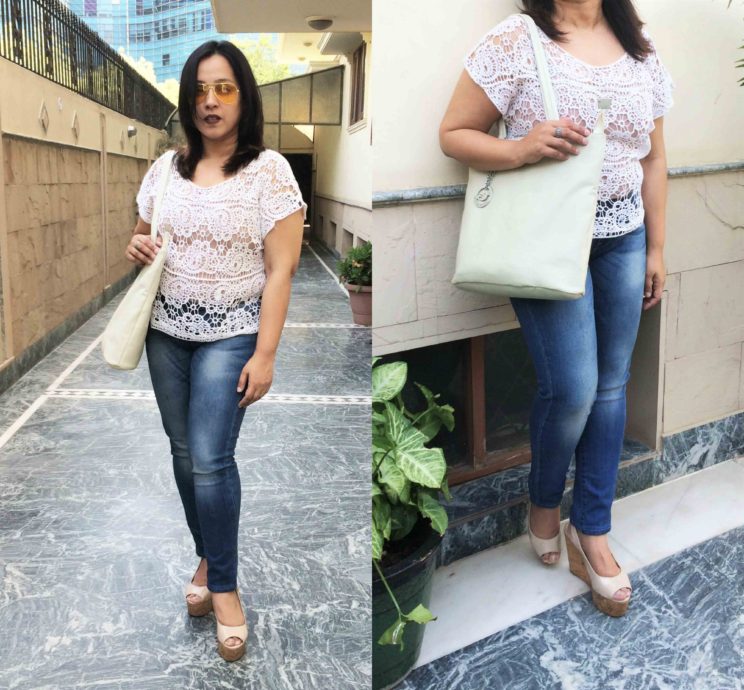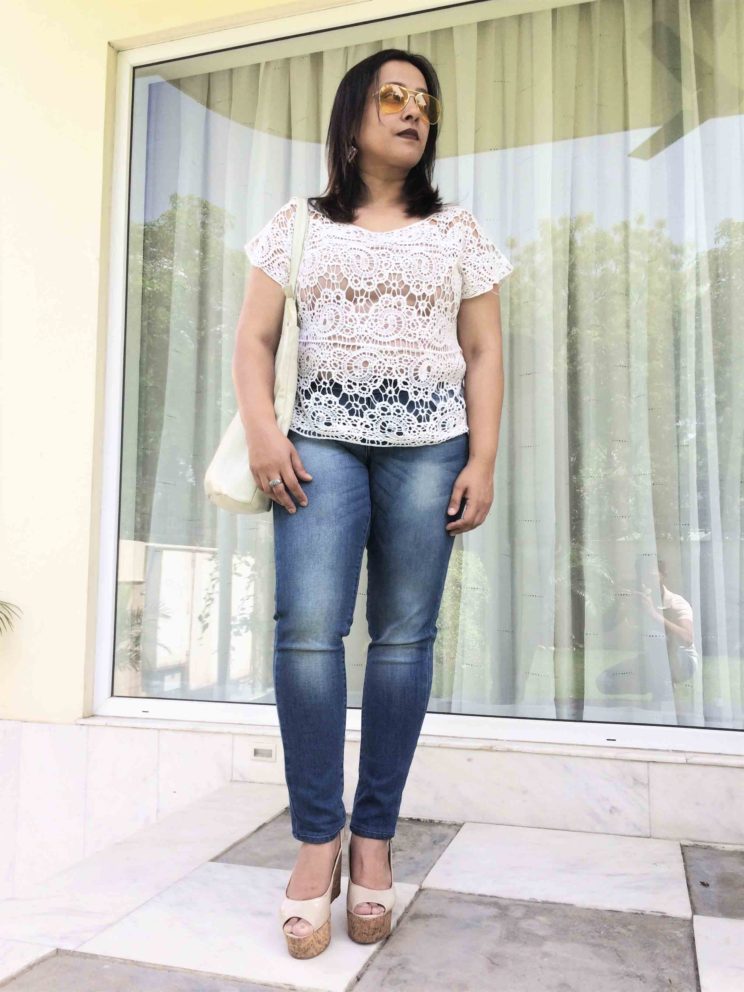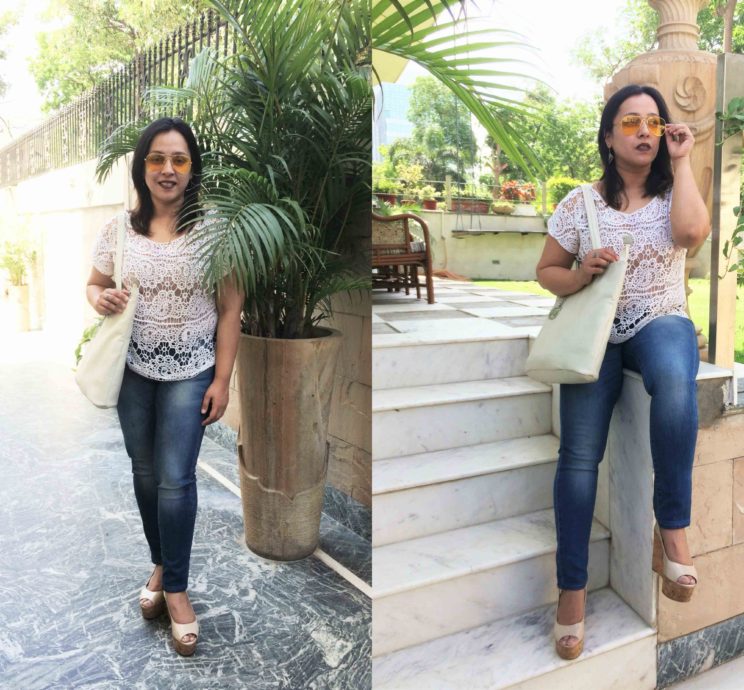 Boho Vibes with Pure Whites….I love this one the most because of its pure & pristine color combination. The bohemian antique silver necklace is a superb add-on for cutting through the monotony of white. The brown fringe bag is adding a pop of color with a tinge of bohemia! This look is quite peaceful & meditative…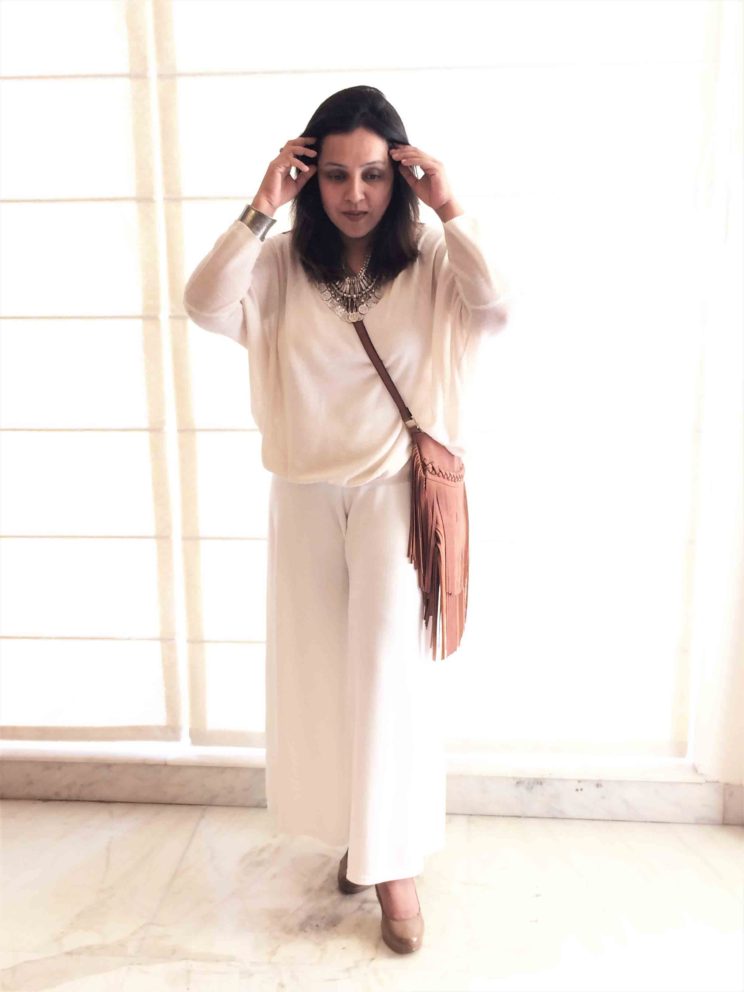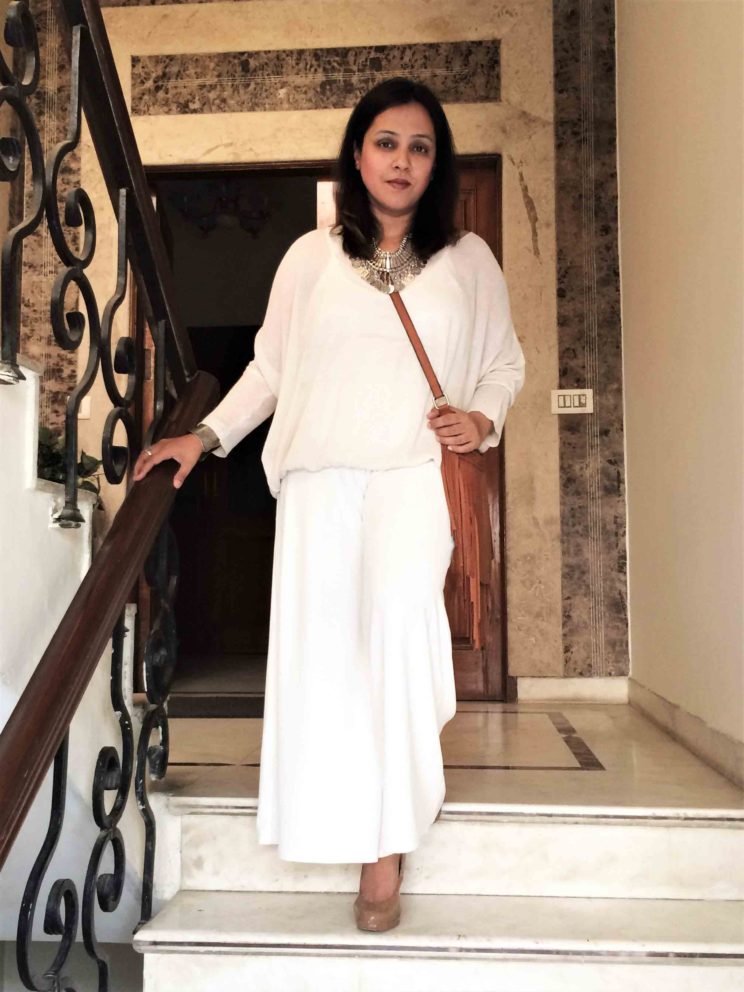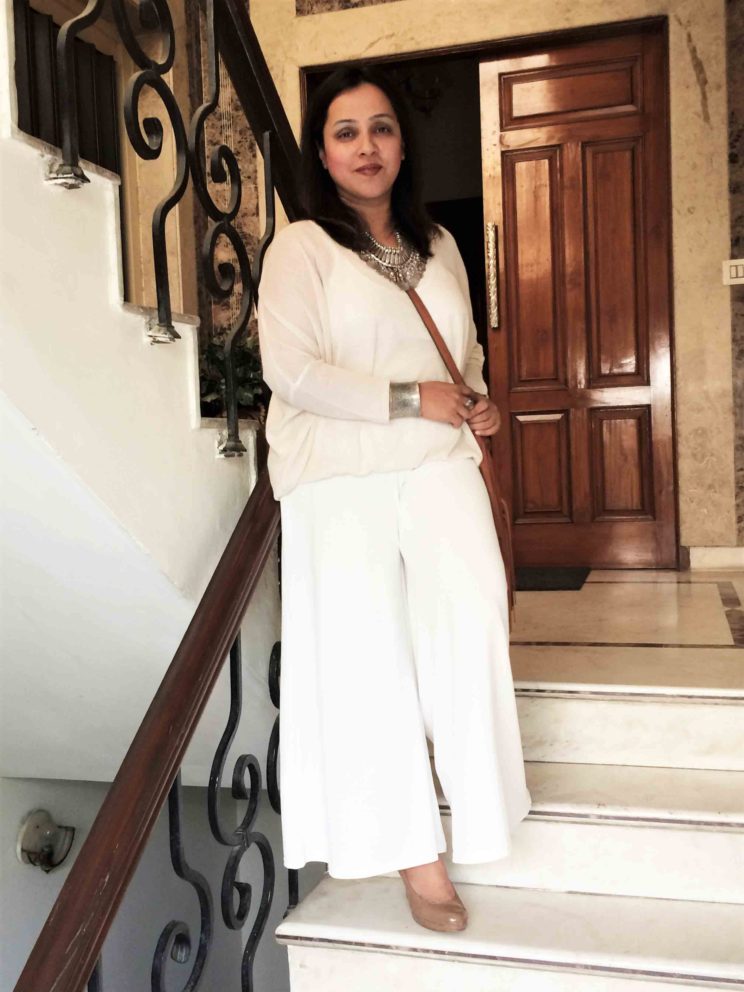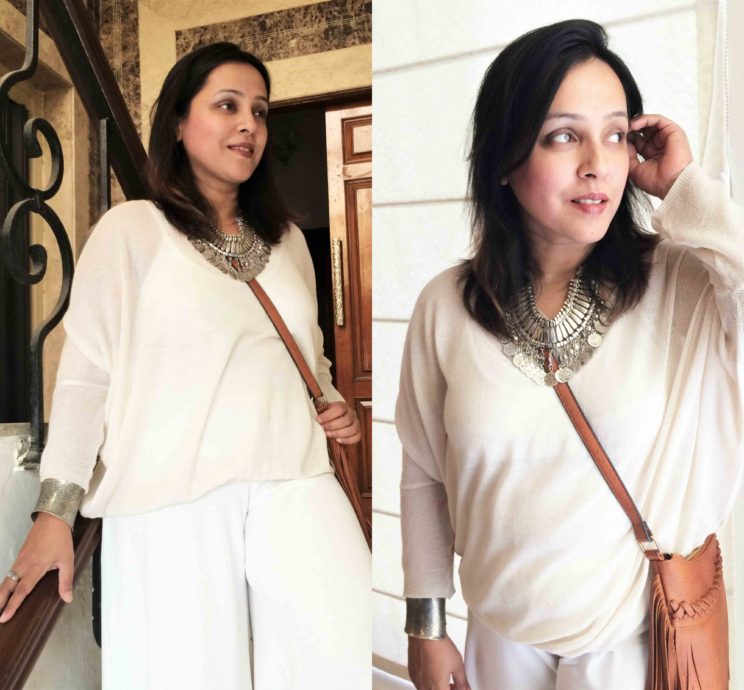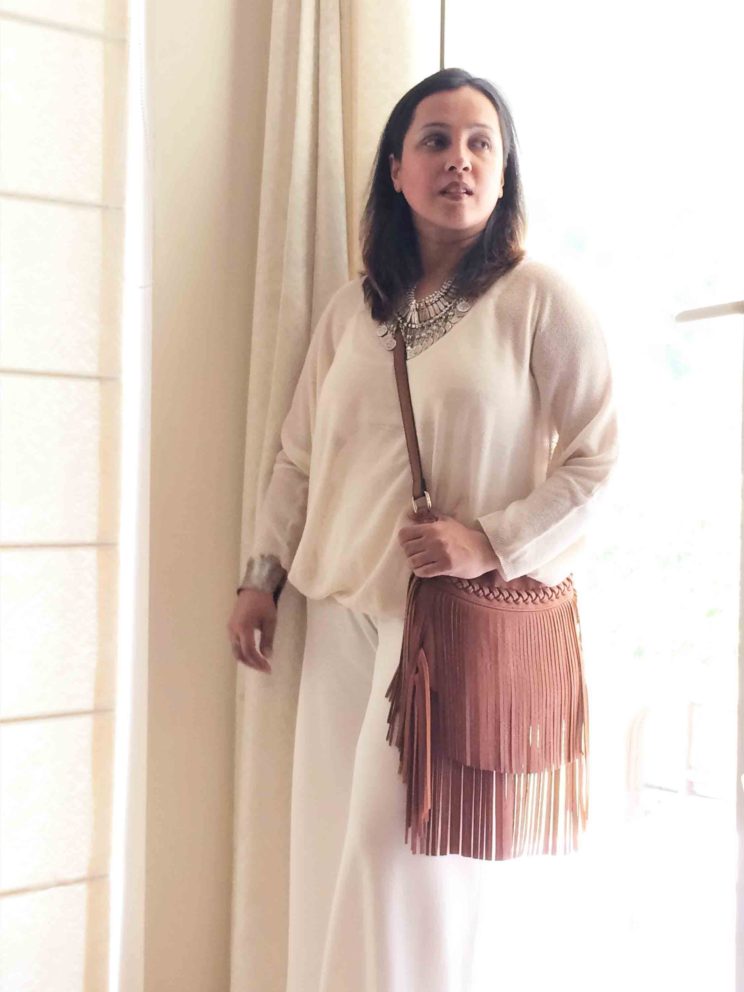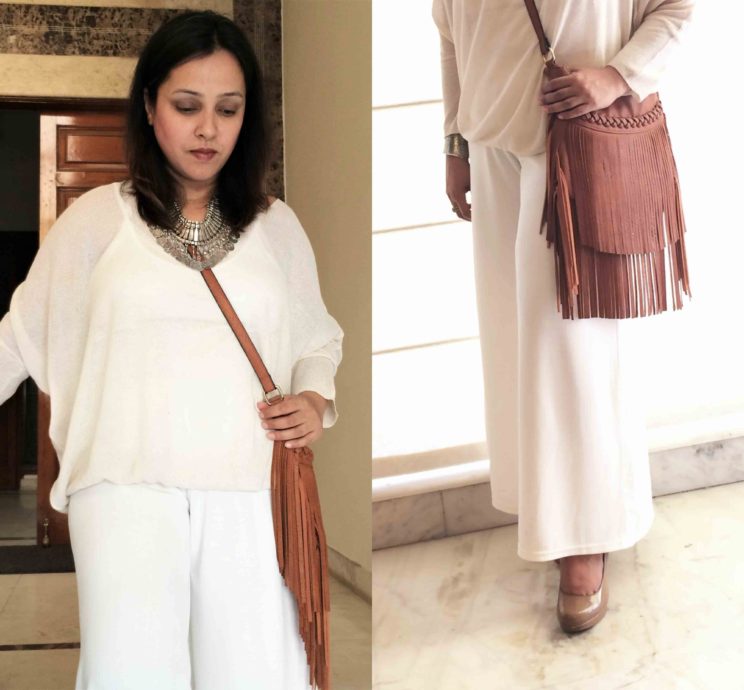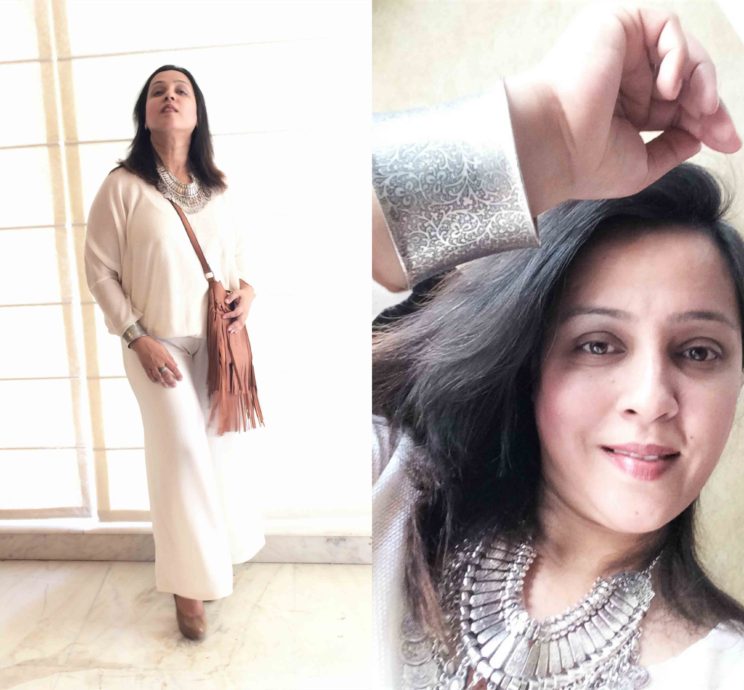 Linen Tunic & Lace Scarf…To give the perfect summer vibe with a touch of sensuality! The lace lavender scarf elevates the look making it more casual & feminine. I added the structured suitcase bag to balance the cool vibe of the outfit.The blue sunglasses add the fun quotient and make the look more interesting!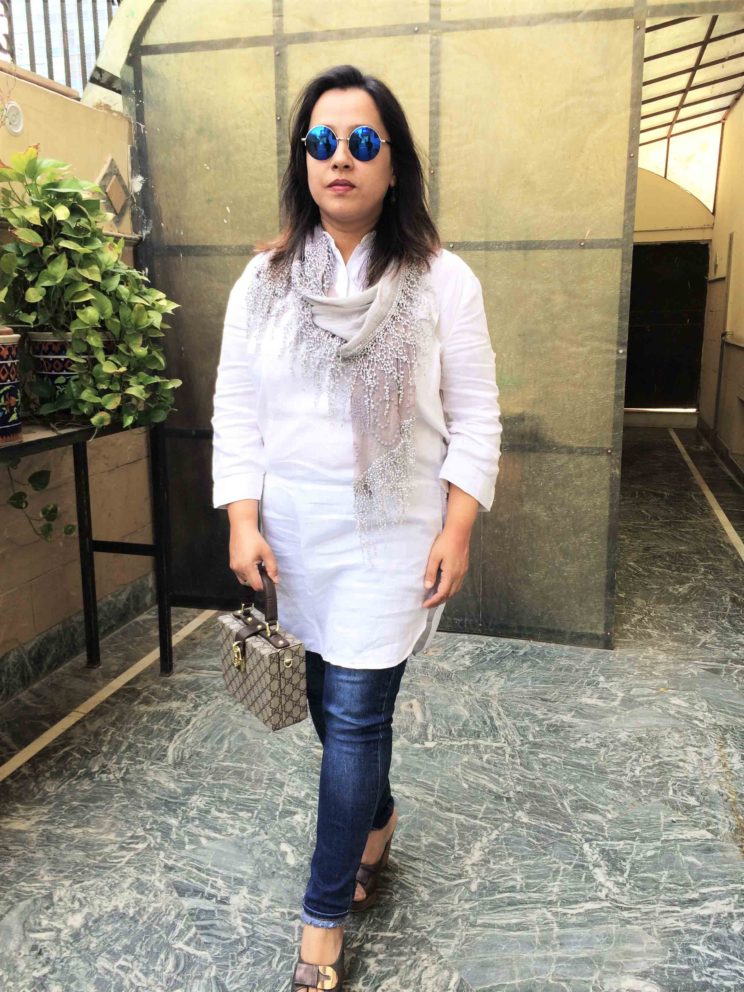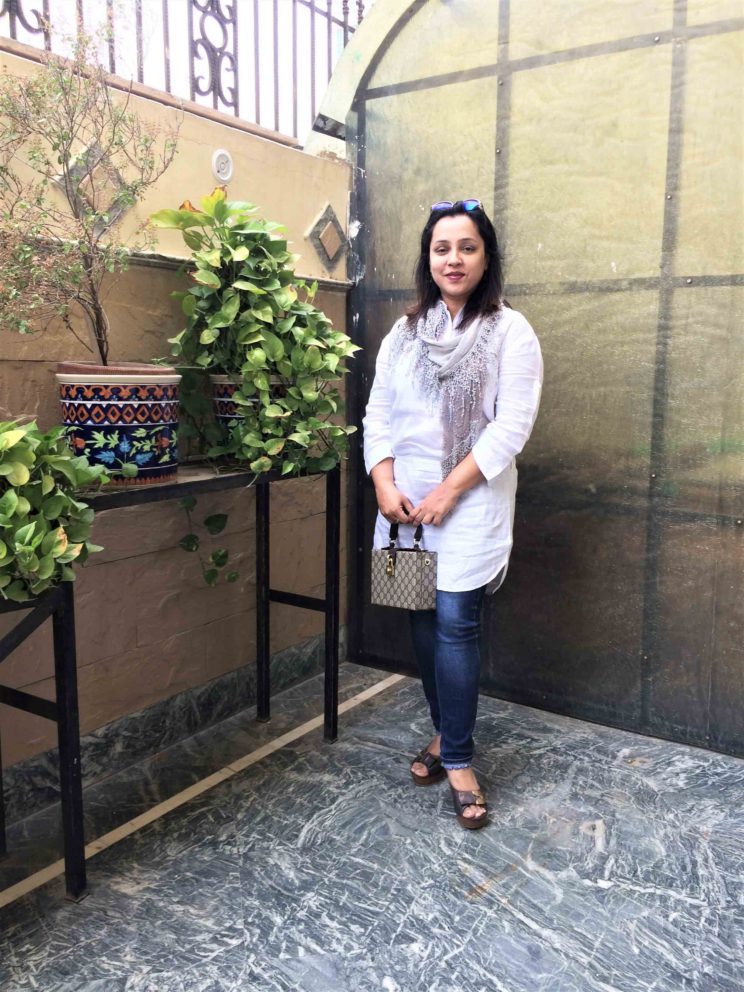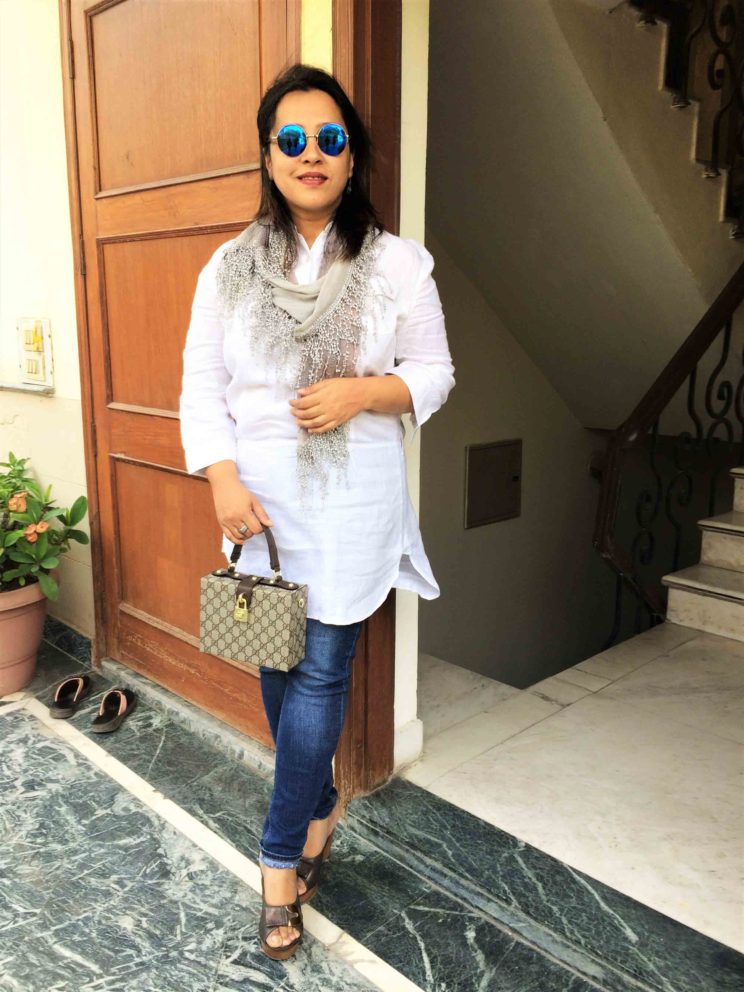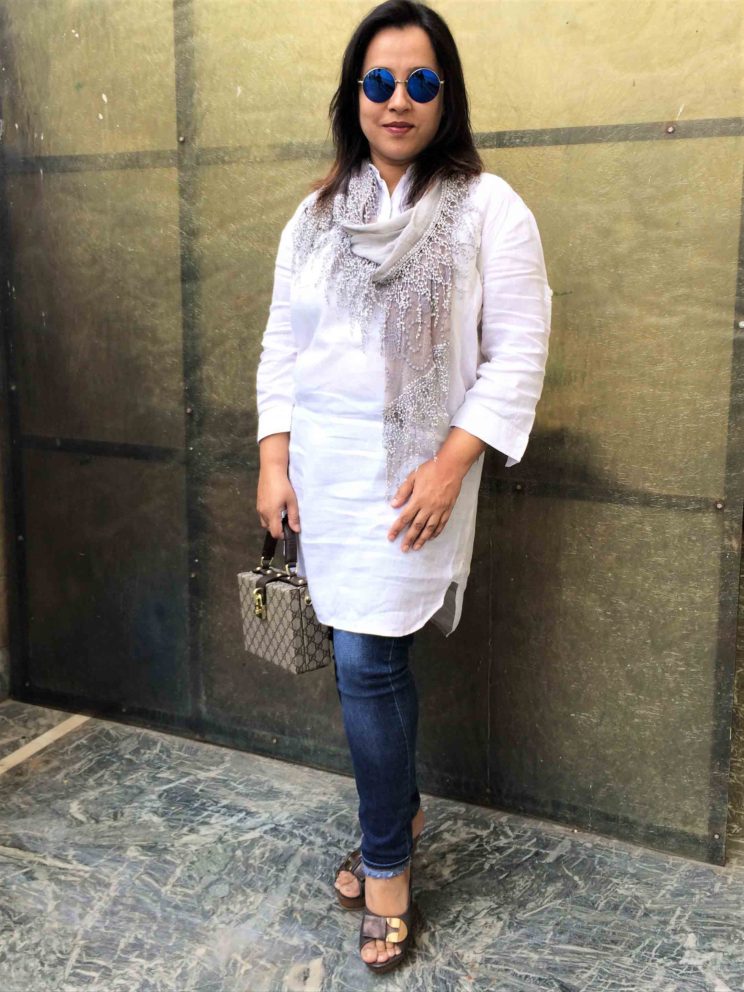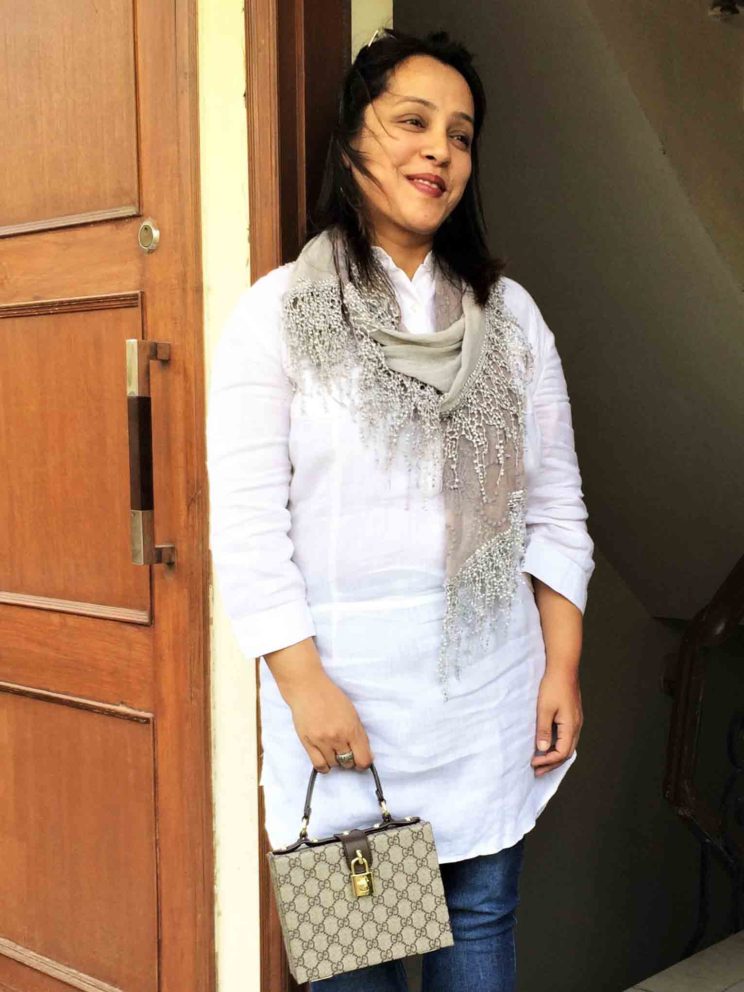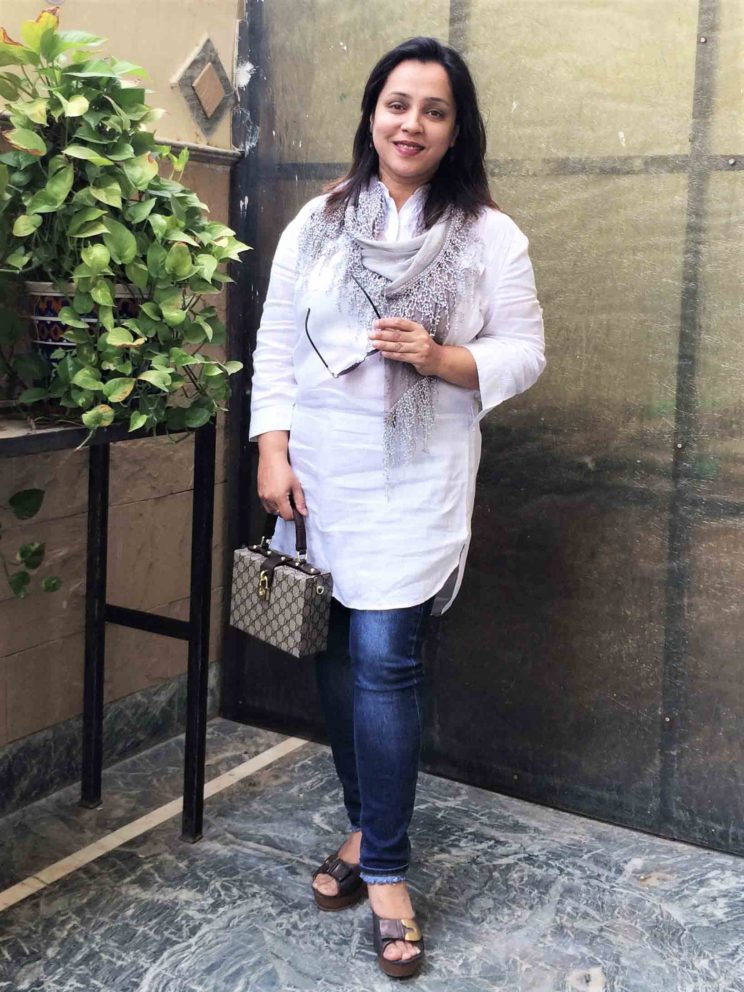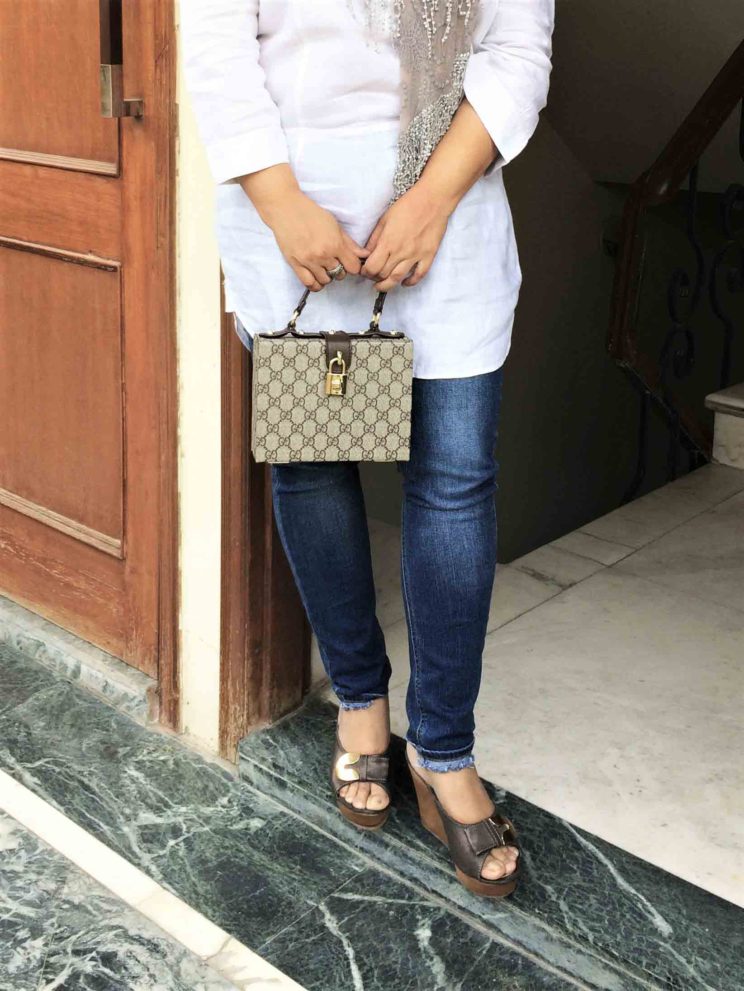 Classic White Shirt with a pop of Blue….The blue tote is certainly the highlight point of the look adding color and a touch of formality to the basic white shirt. The antique silver necklaces with black cat-eye sunglasses make the whole outfit more trendy and semi-casual.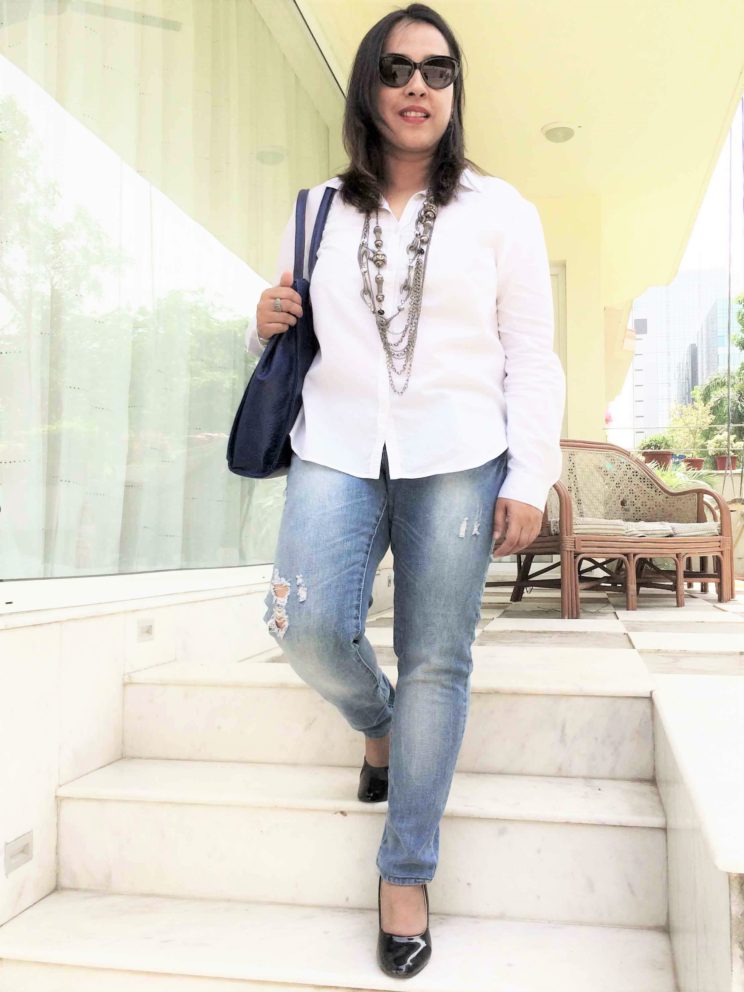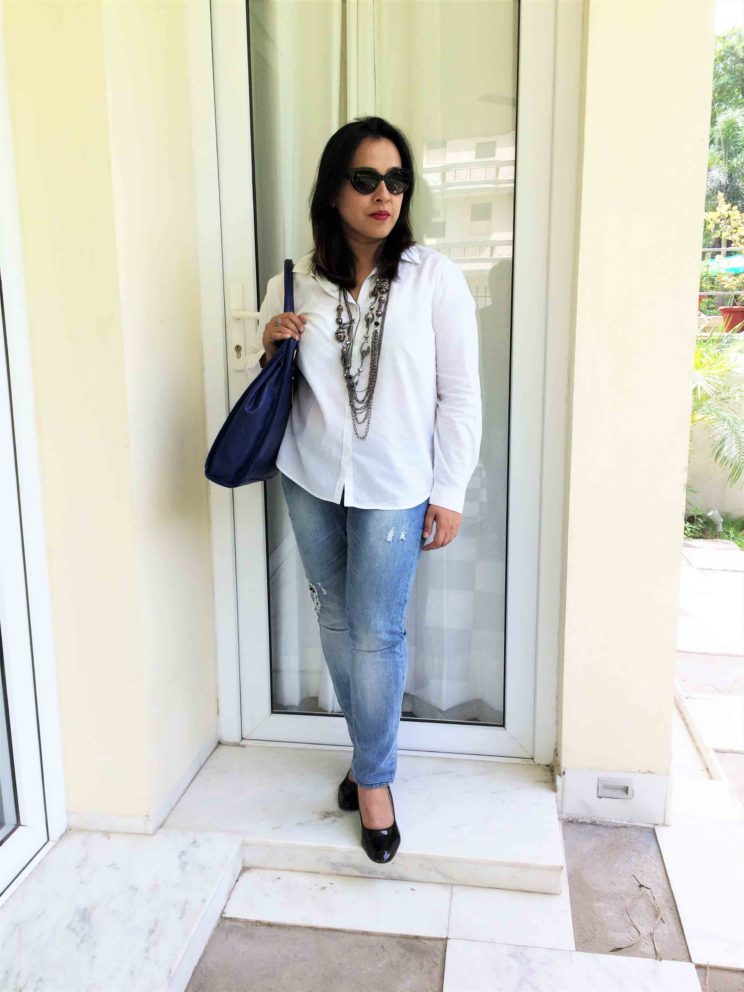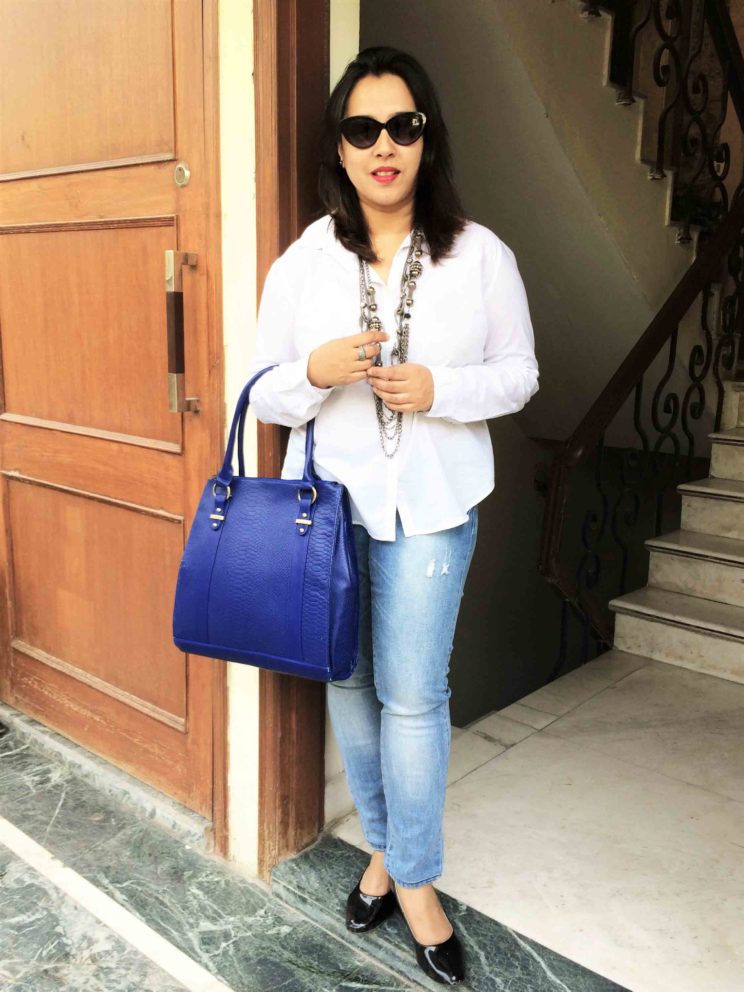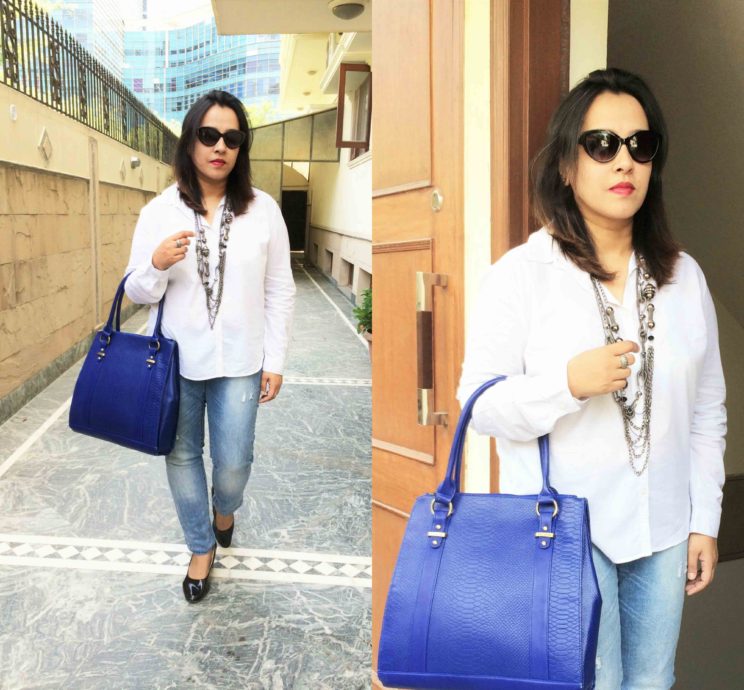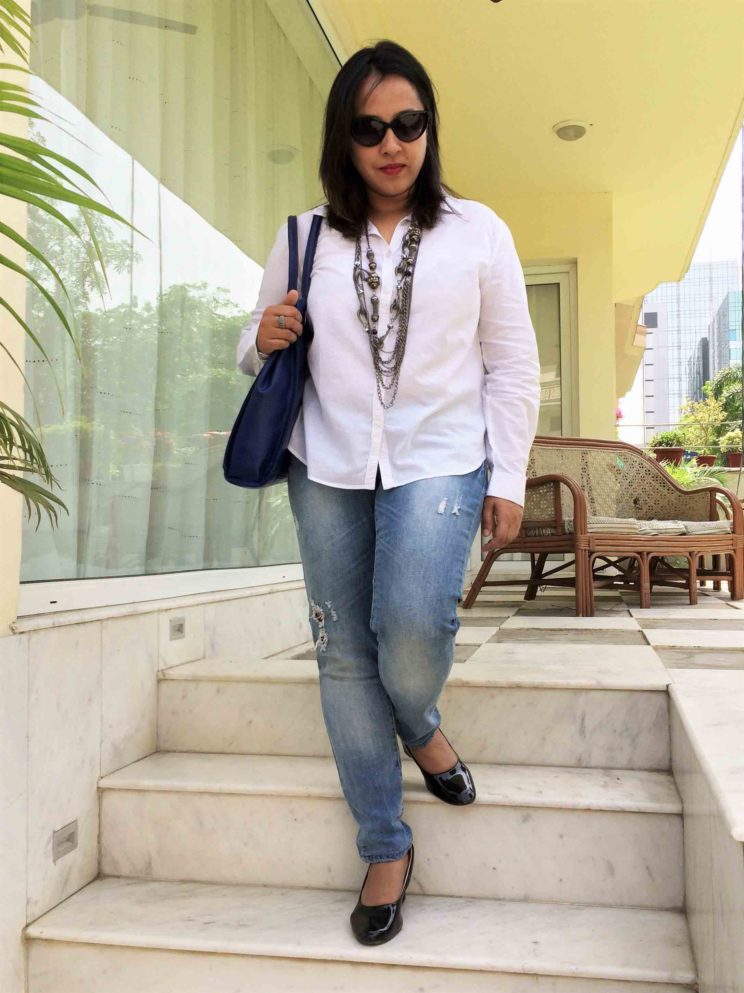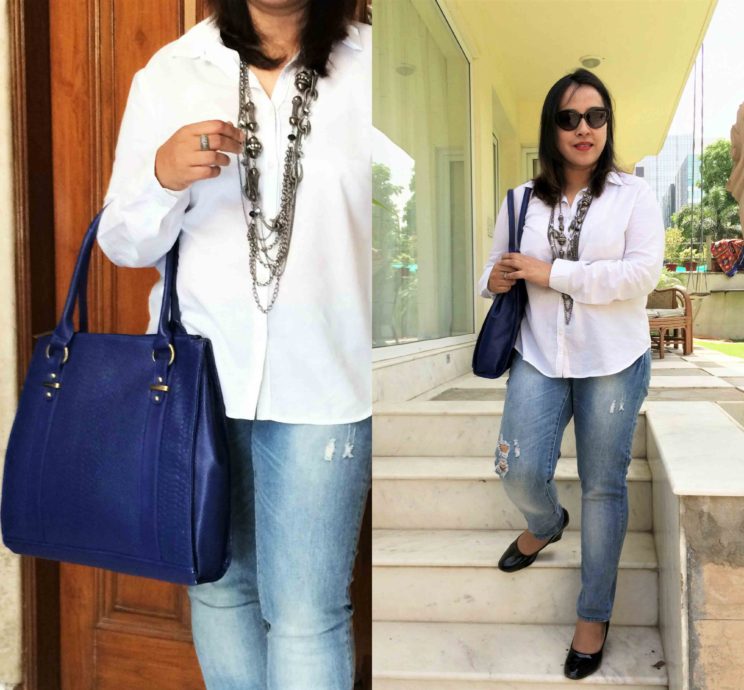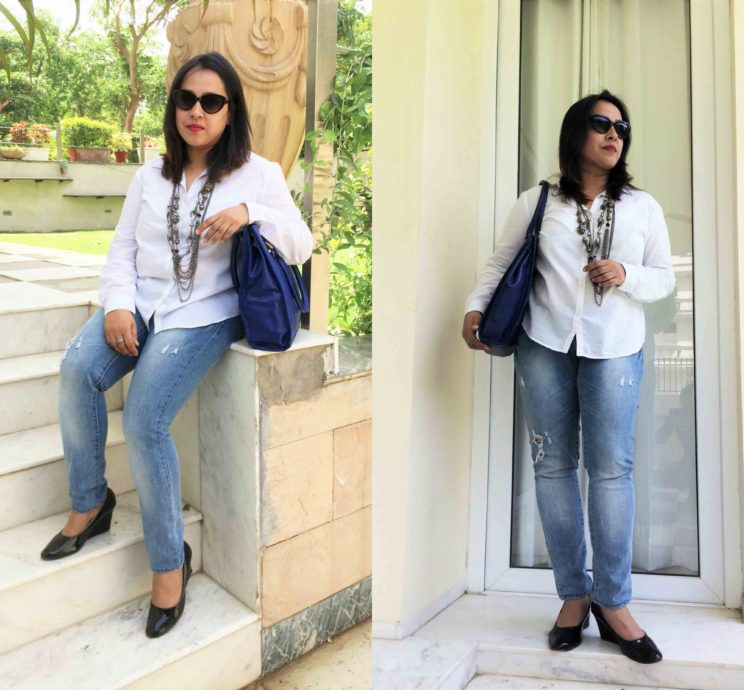 Which is your favorite white look? Do comment below….