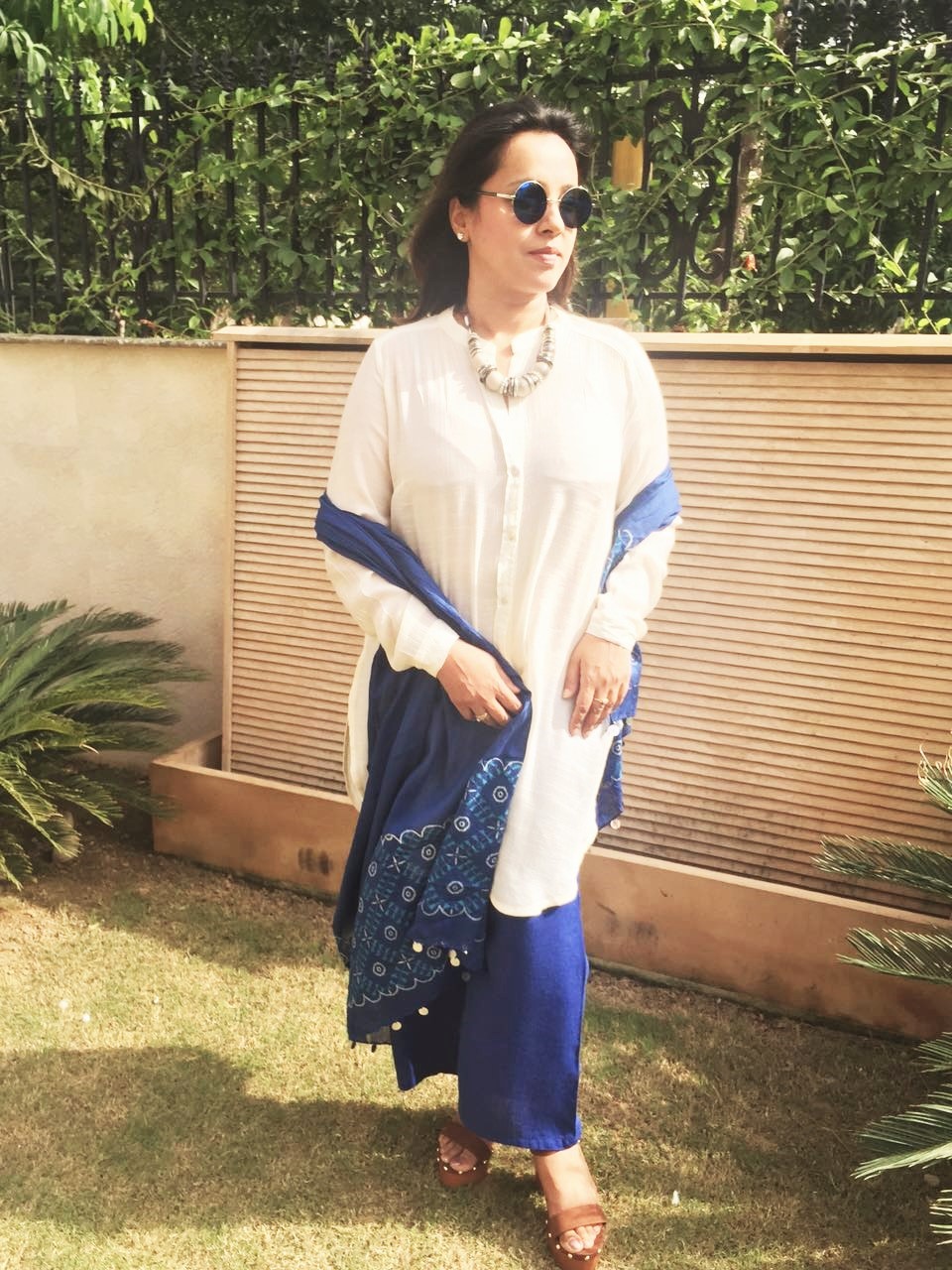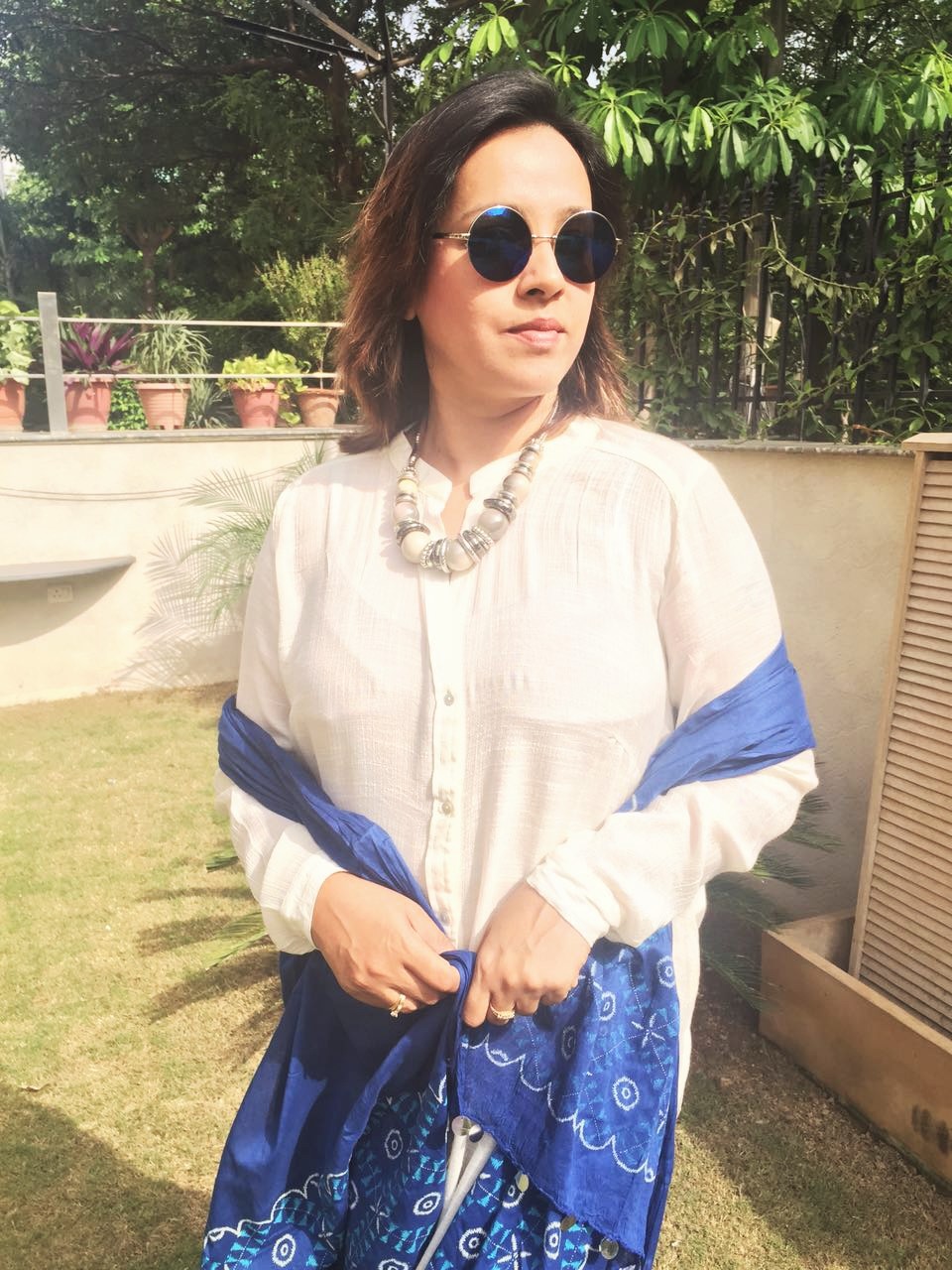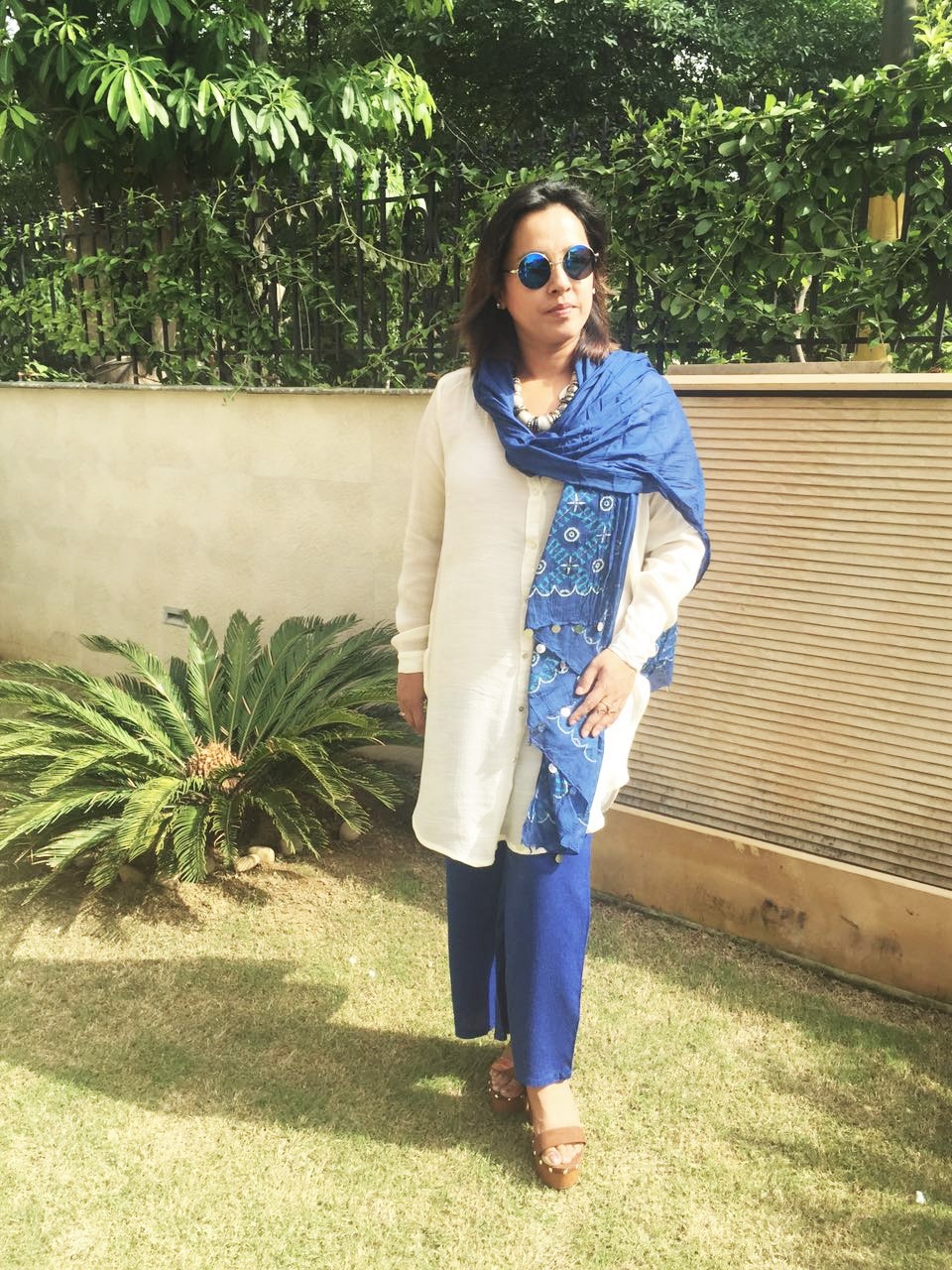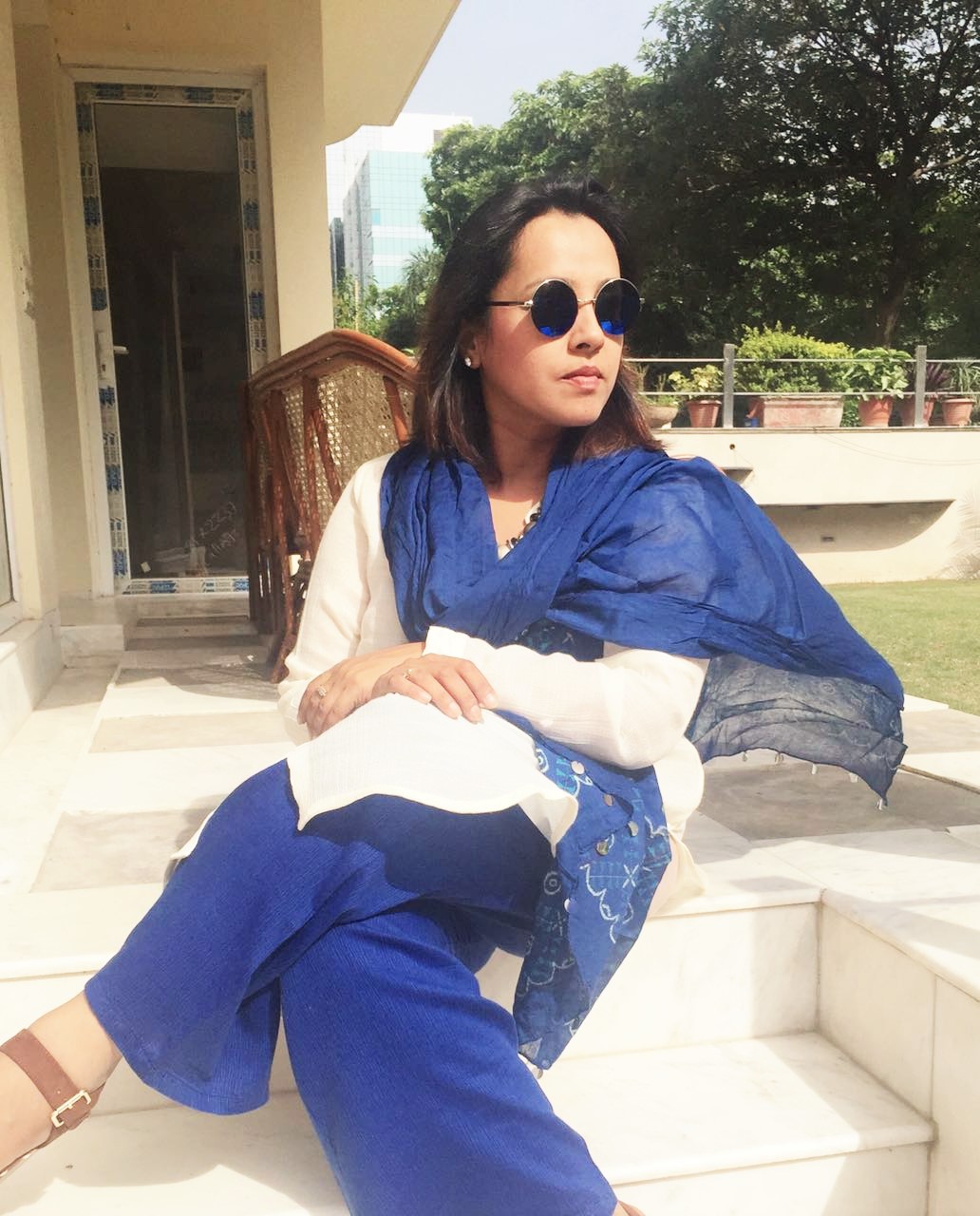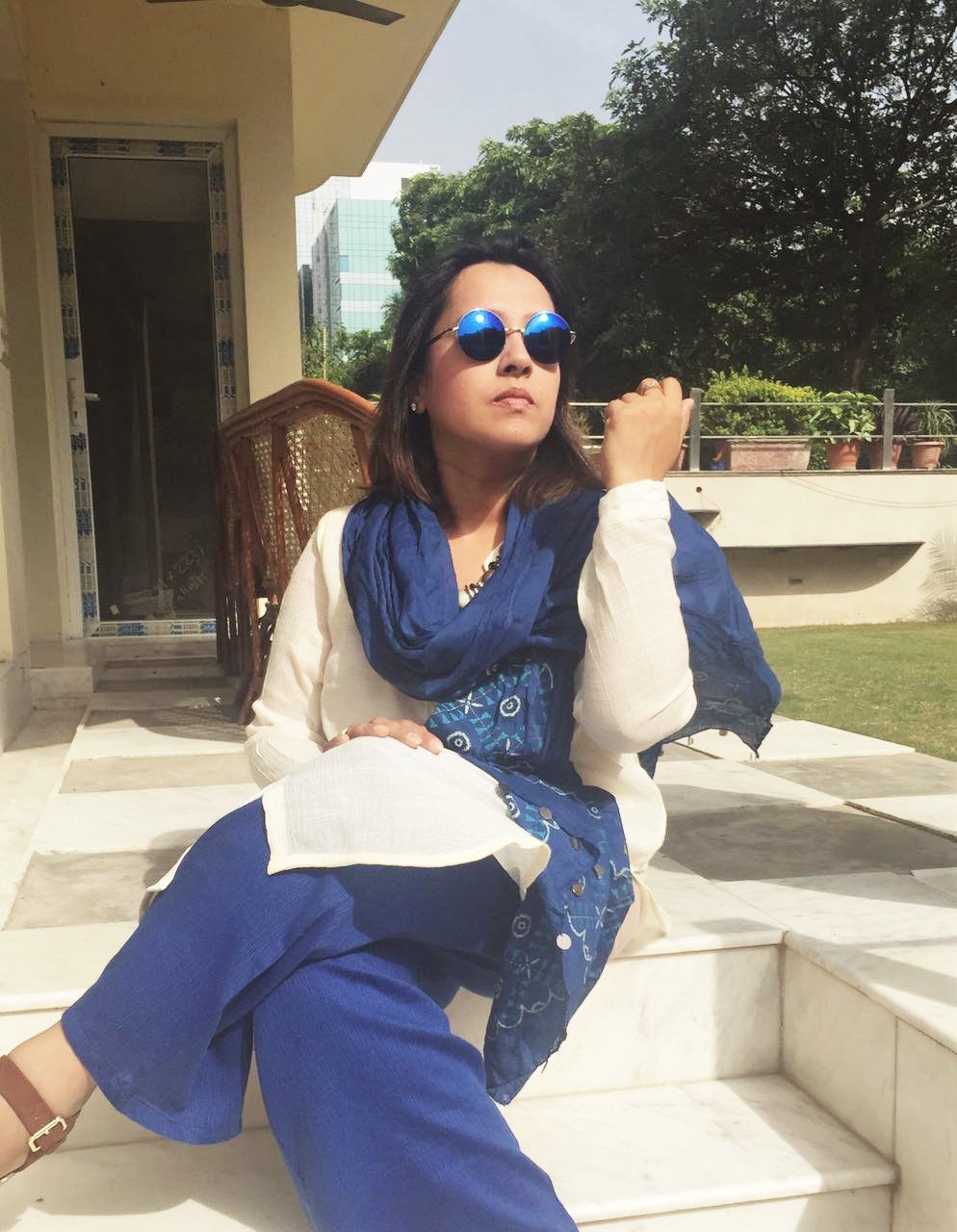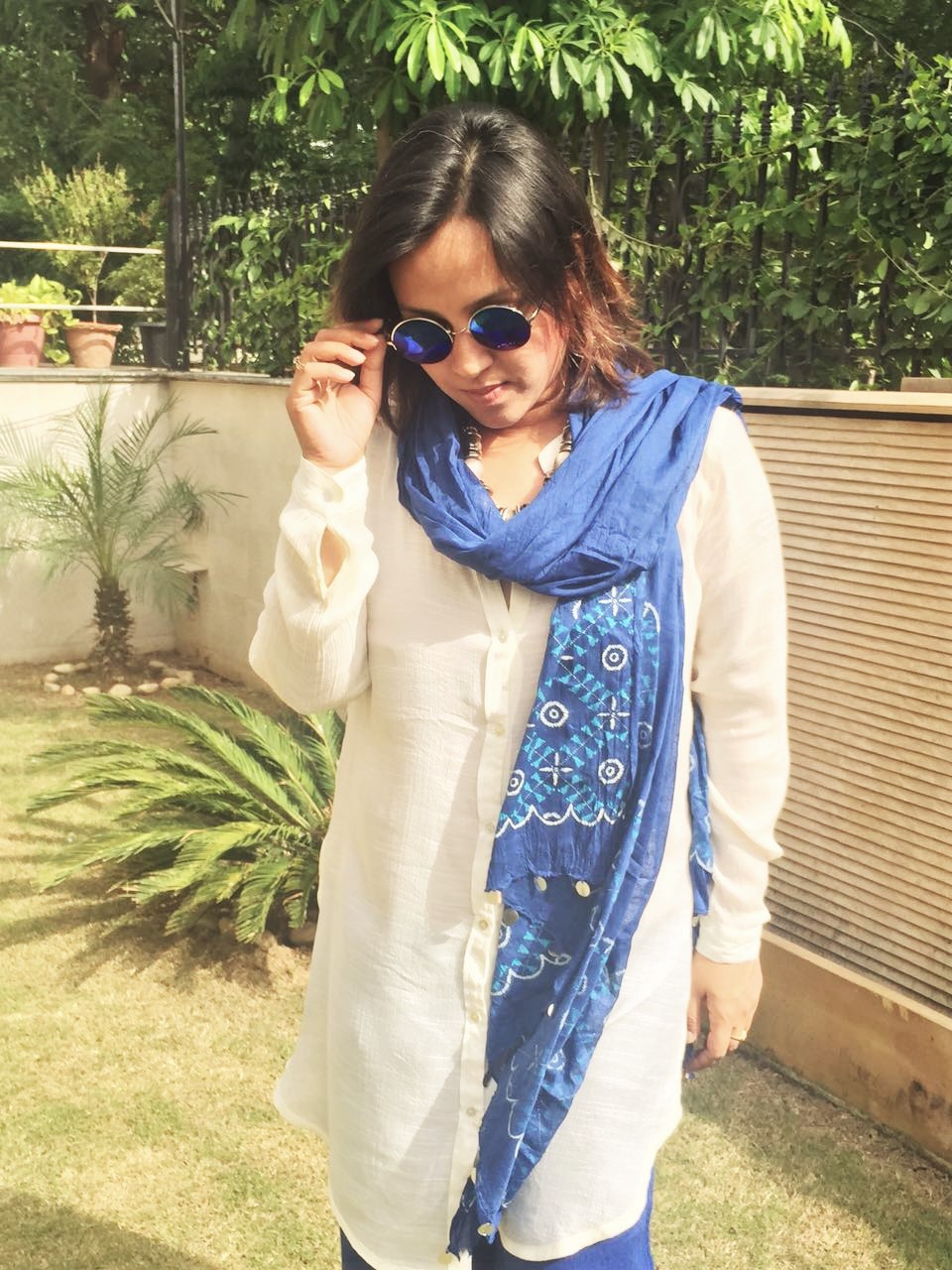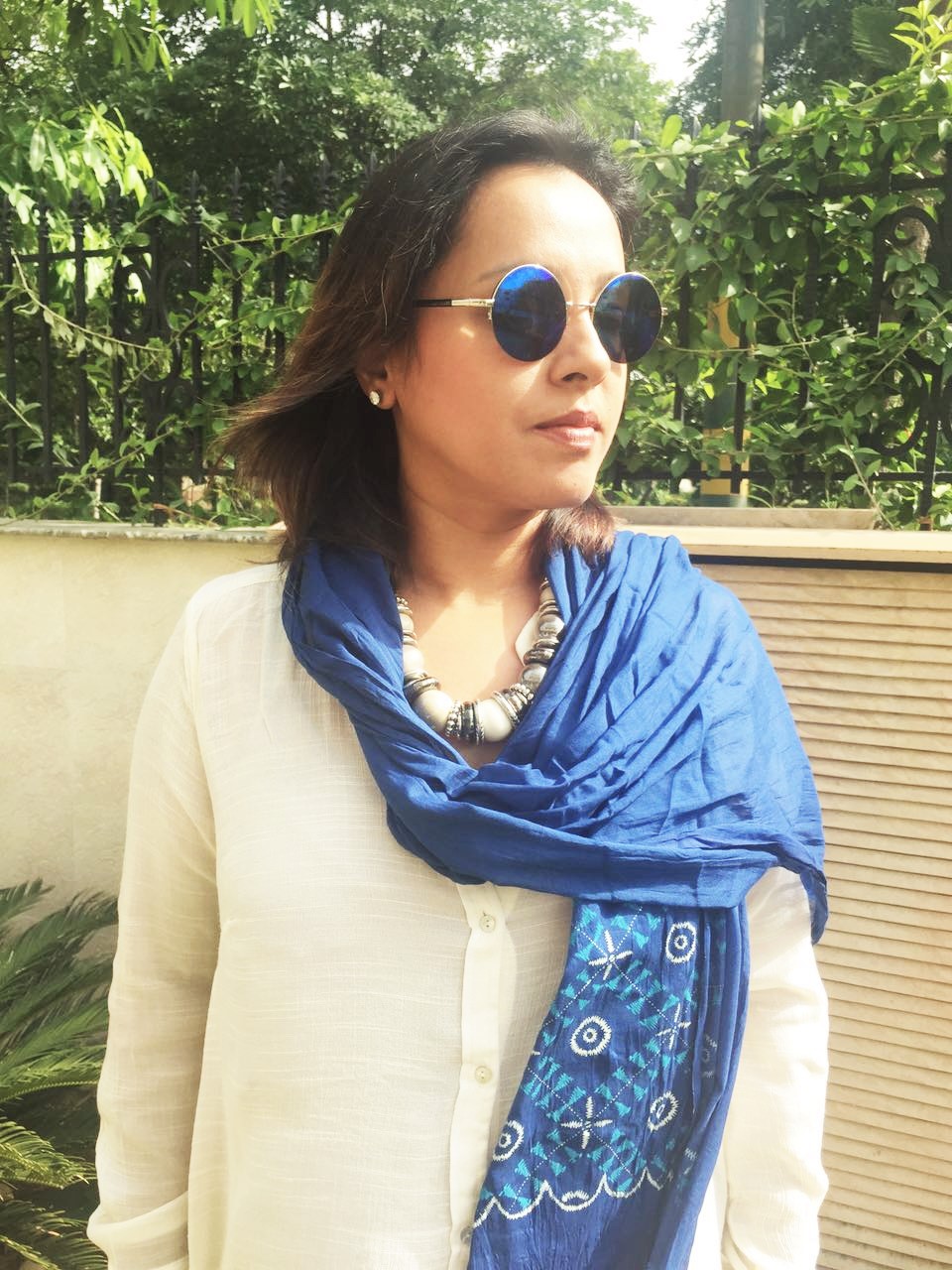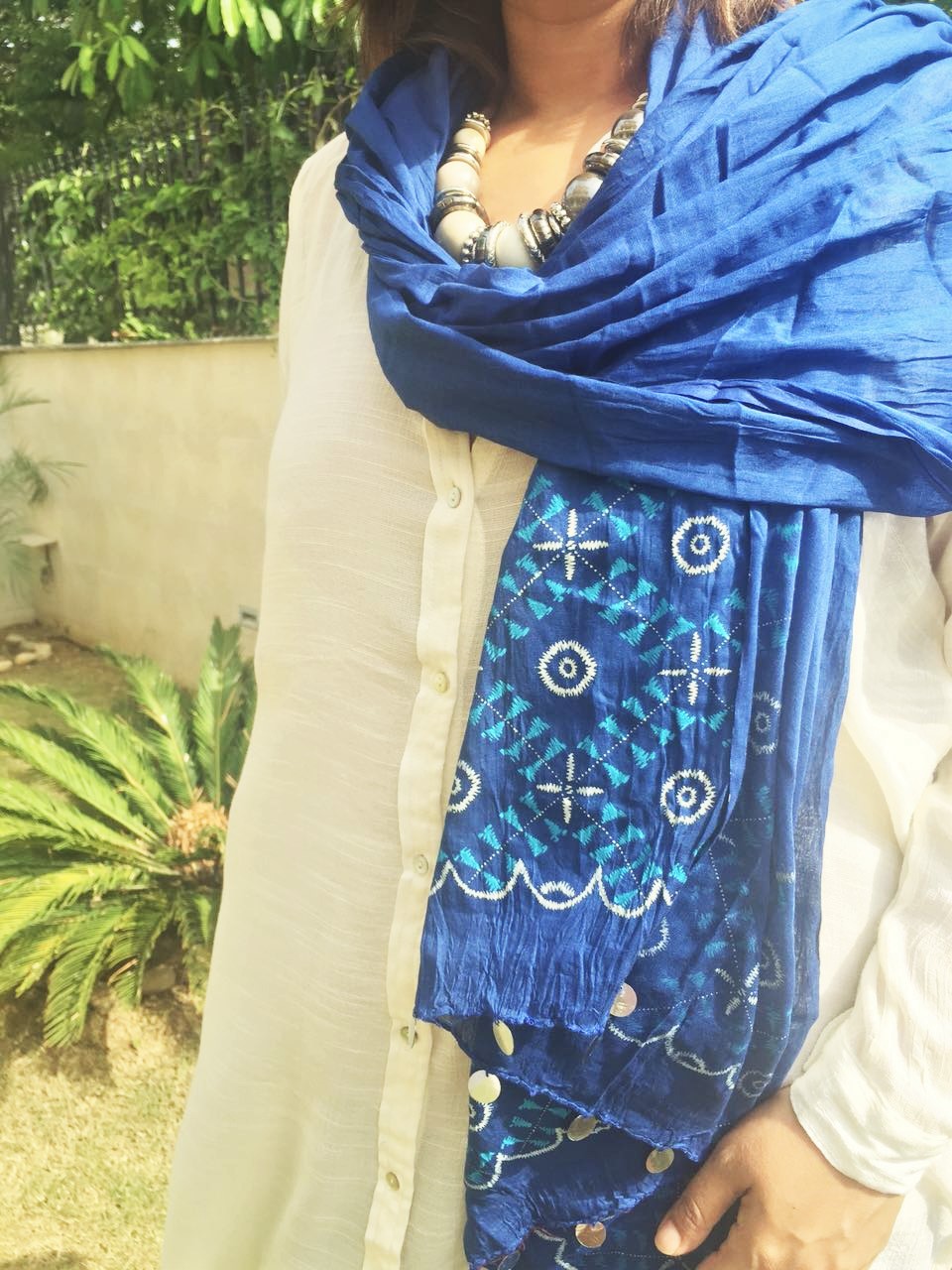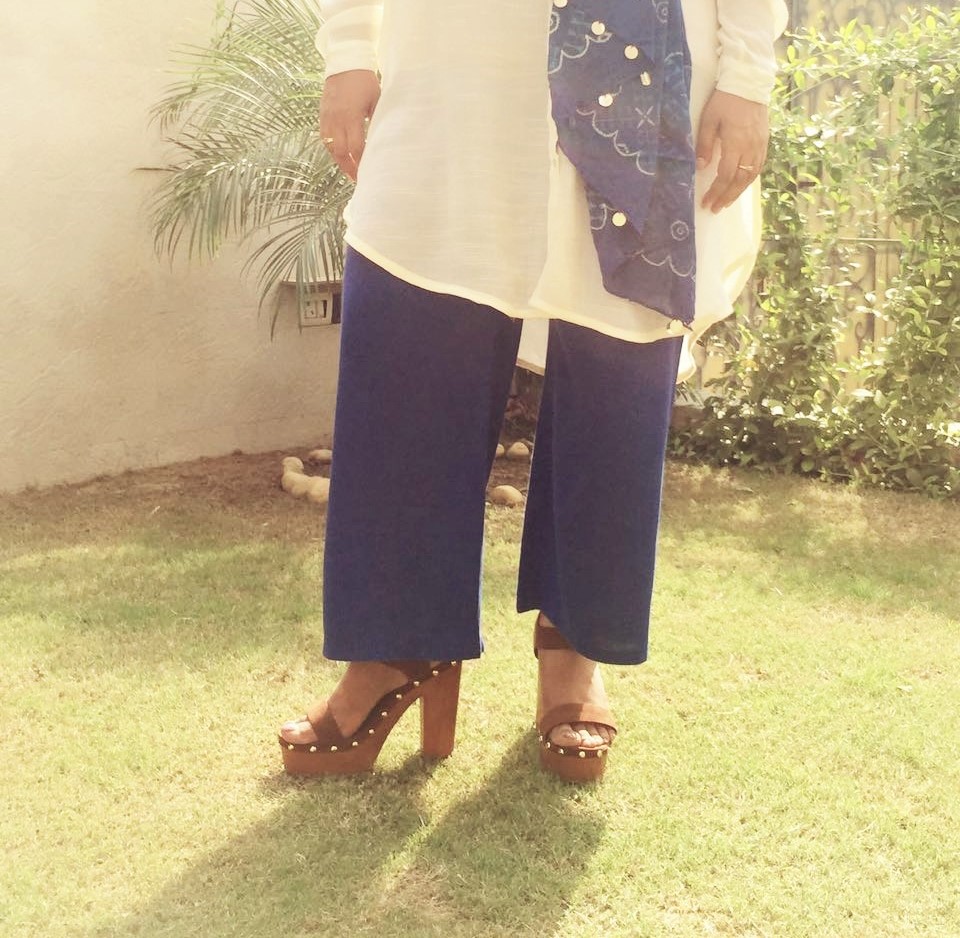 Long Off-white Shirt: H&M | Palazzo Pants: Global Desi | Faux Suede Platform Sandals: Forever 21 | Crinkled Dupatta: W (Similar here, here & here) | Neck-piece: Thrift Store in Sikkim | Sunglasses: Rayban (Similar here)
H&M forayed into the Indian market not too long ago.But they have already established a huge fan following among the Indian youth and the middle-aged shoppers.This H&M long shirt made it to my wardrobe about a month ago.Its one of the most basic & much-needed piece of clothing perfect for summer/ fall kind of weather. Here I have tried to show the versatility of this basic off-white H&M shirt by giving two most contrasting looks. The first one is Indian ethnic meets boho street style where my Global Desi blue palazzo pants and the W crinkled blue dupatta (stole/wrap) are adding the Indian traditional accents to the outfit. Though I am not much of a jewelry person, I love the beaded neck-piece that I am wearing here. As far as I can remember, I have had this necklace in my collection since almost a good ten years and which I think I picked from a thrift store on my visit to Sikkim.Sikkim has such a gorgeous collection of all such beaded/ stoned/ tribal chunky jewelry pieces which are truly rare.My second look is inspired totally by the beaches and the seas.As you can see it is a simple, minimal go-to beach look with a straw lace hat and a deep tan fringe bag.One could add a neck-piece/ bandana here to add to the glam but I wanted to keep it bare and minimal.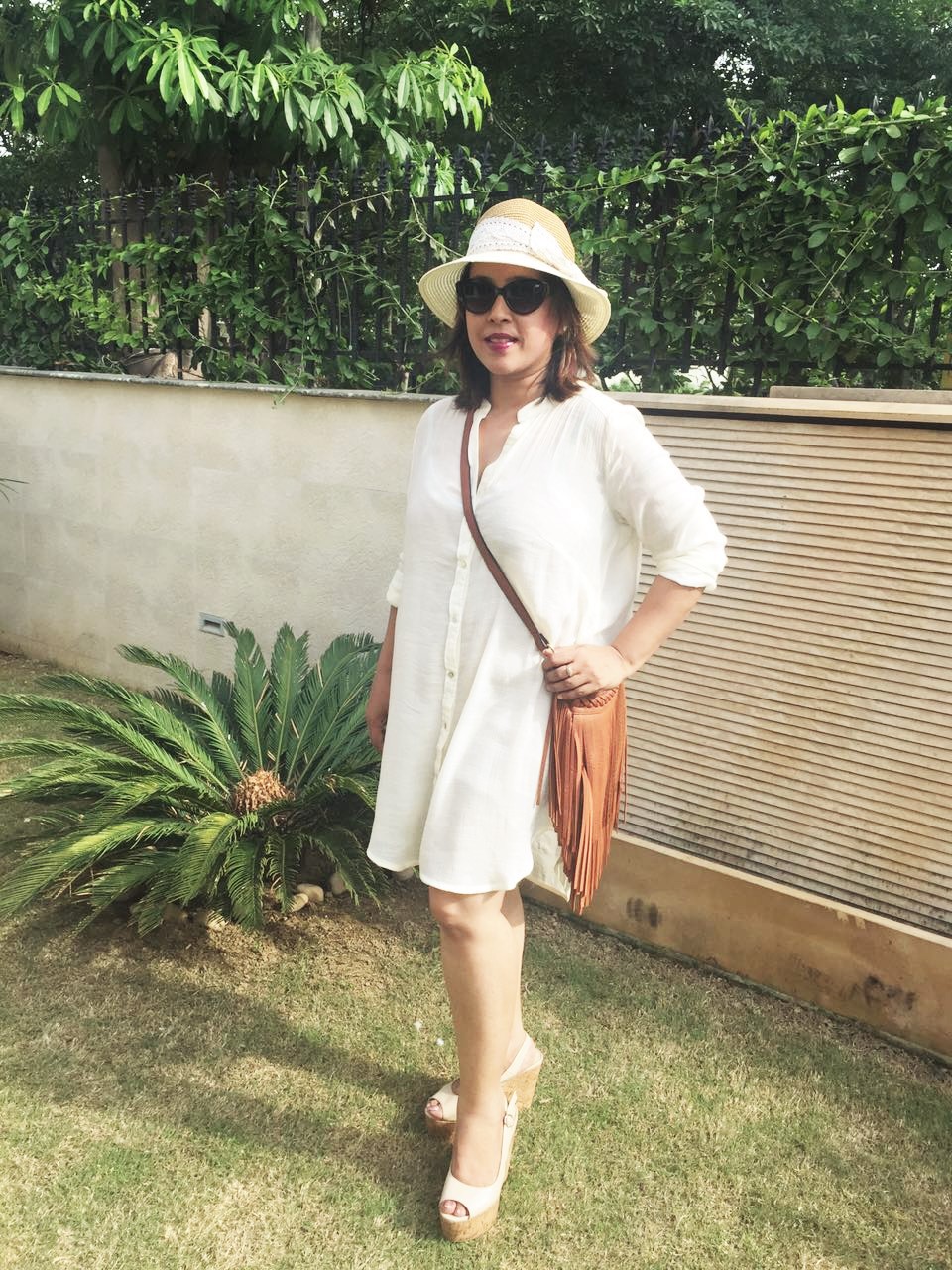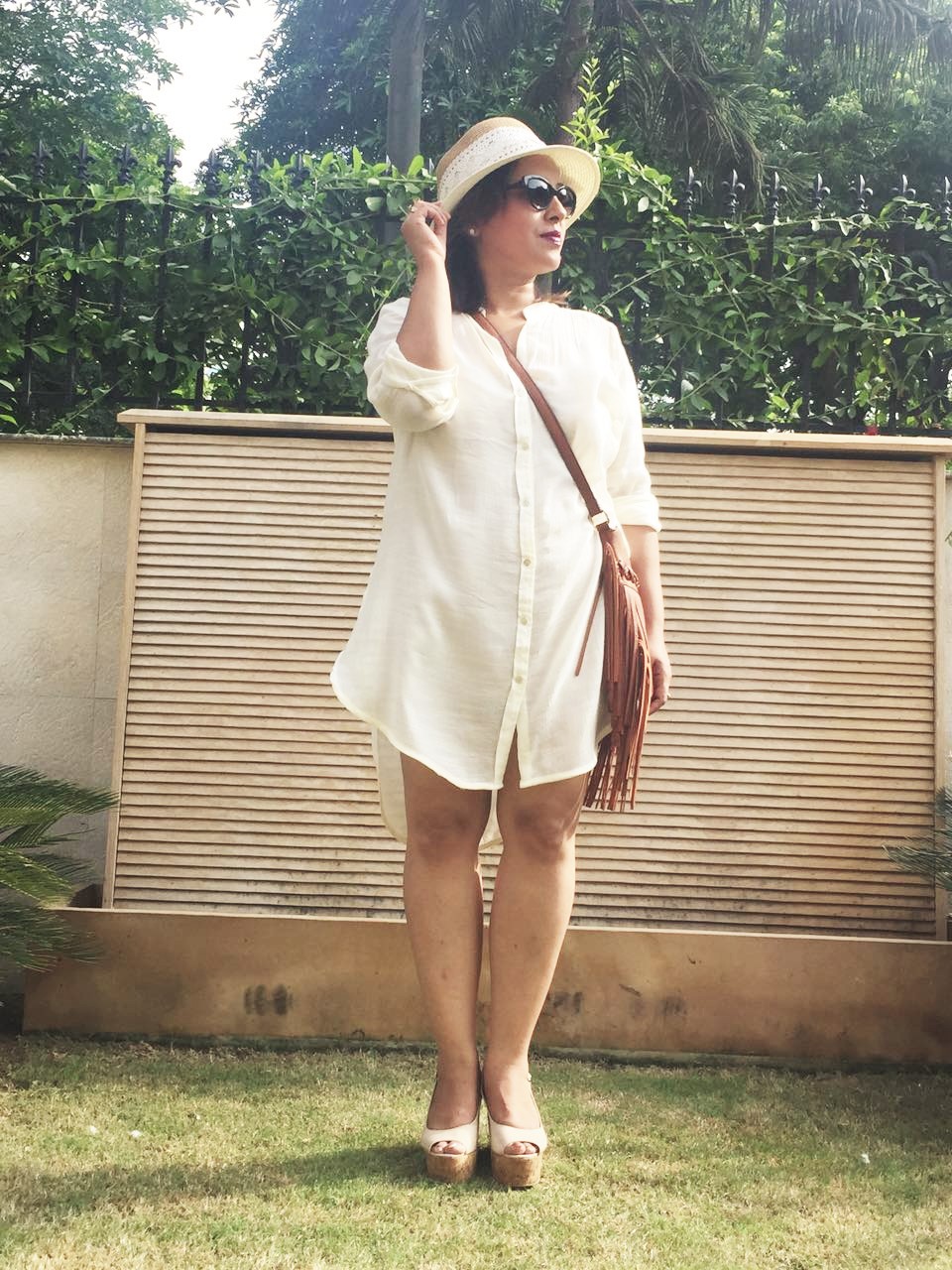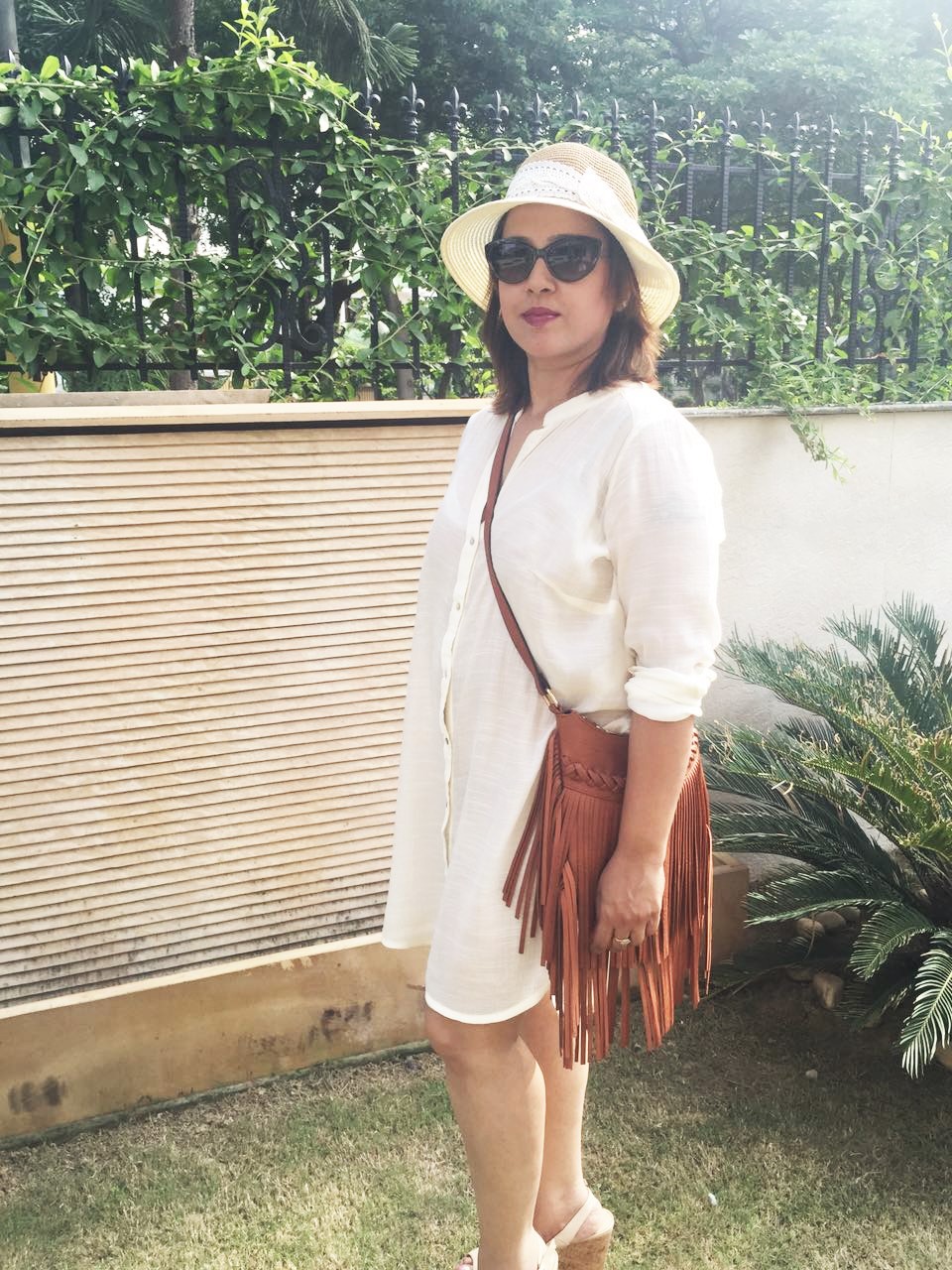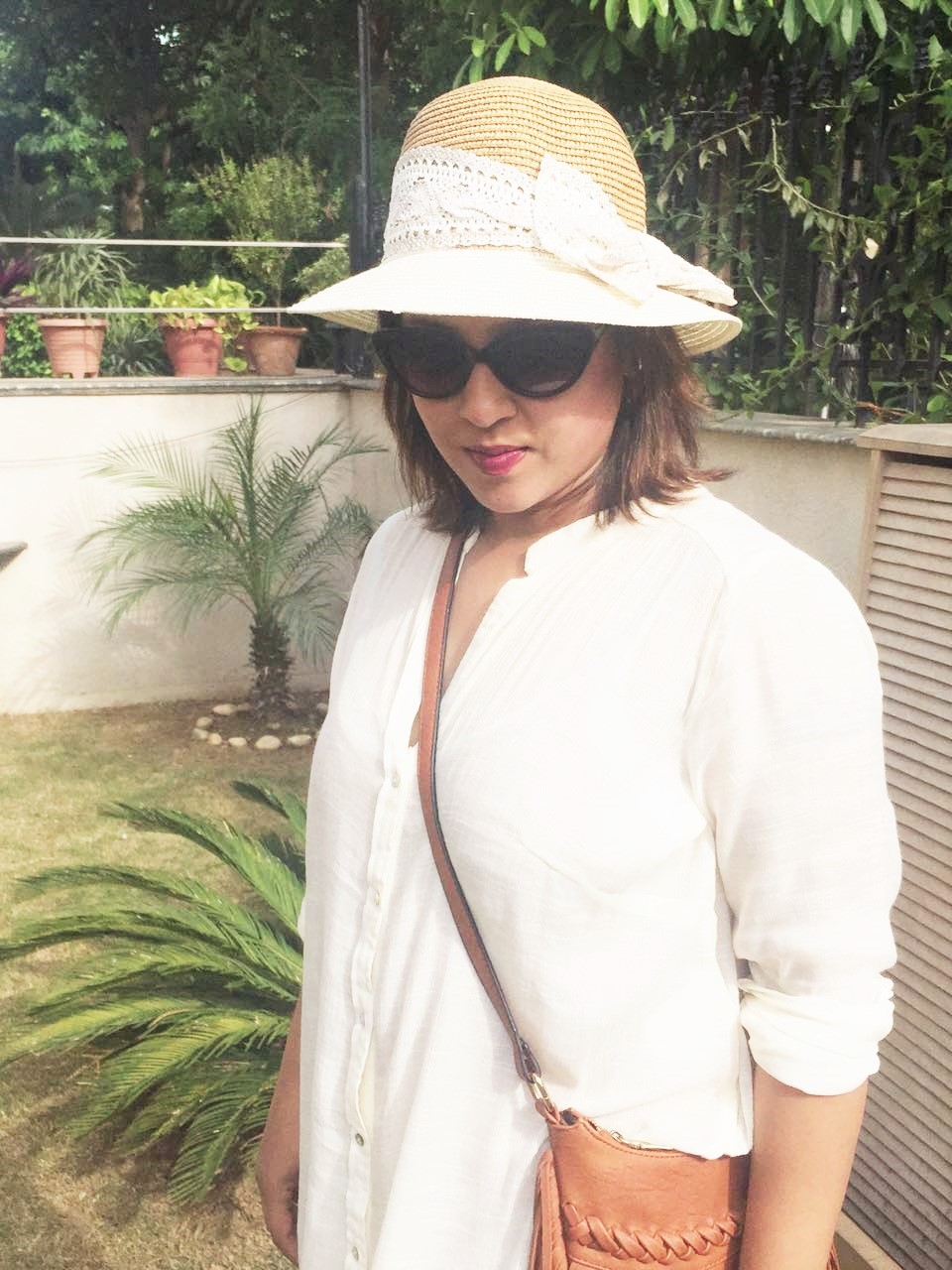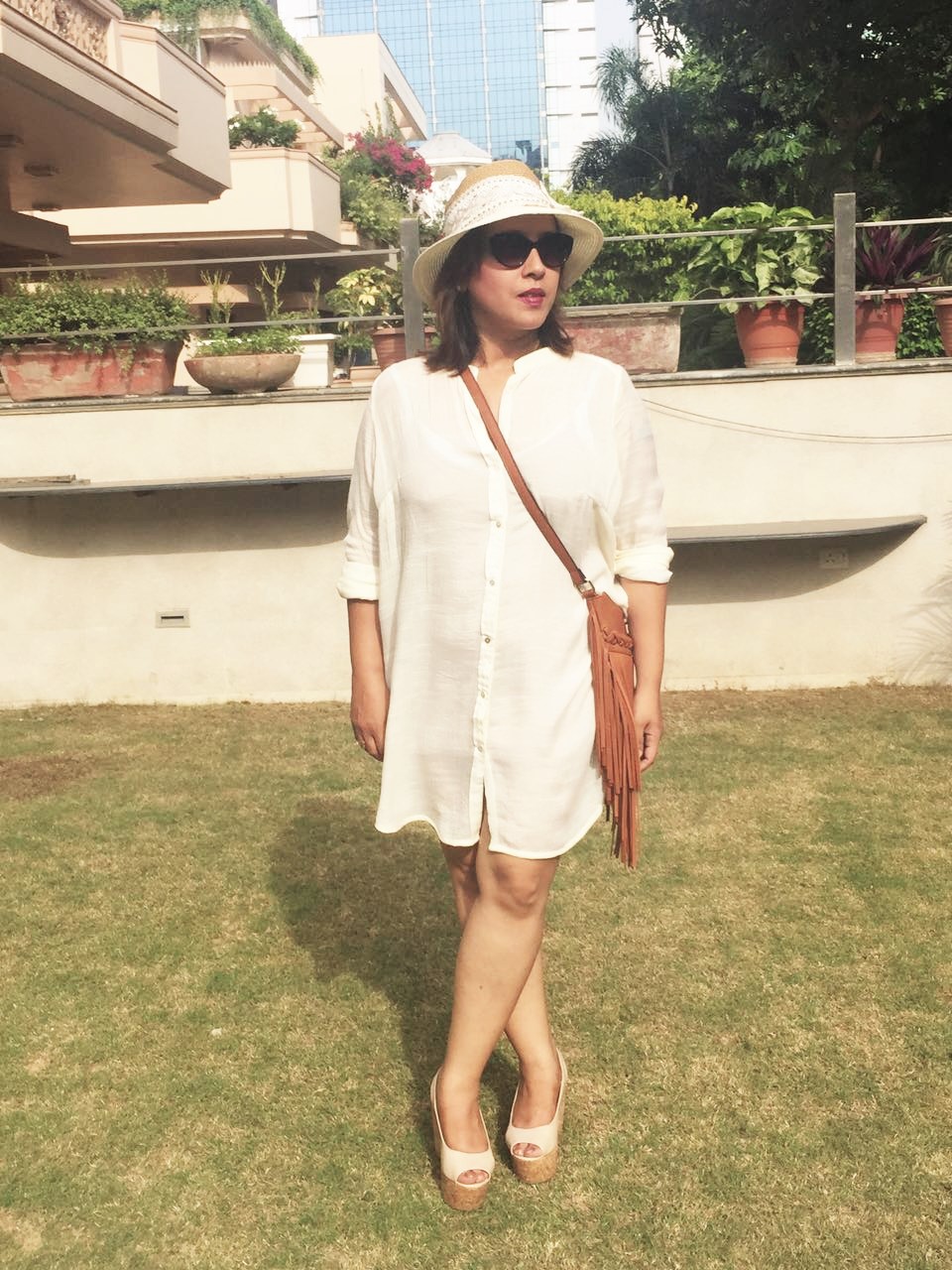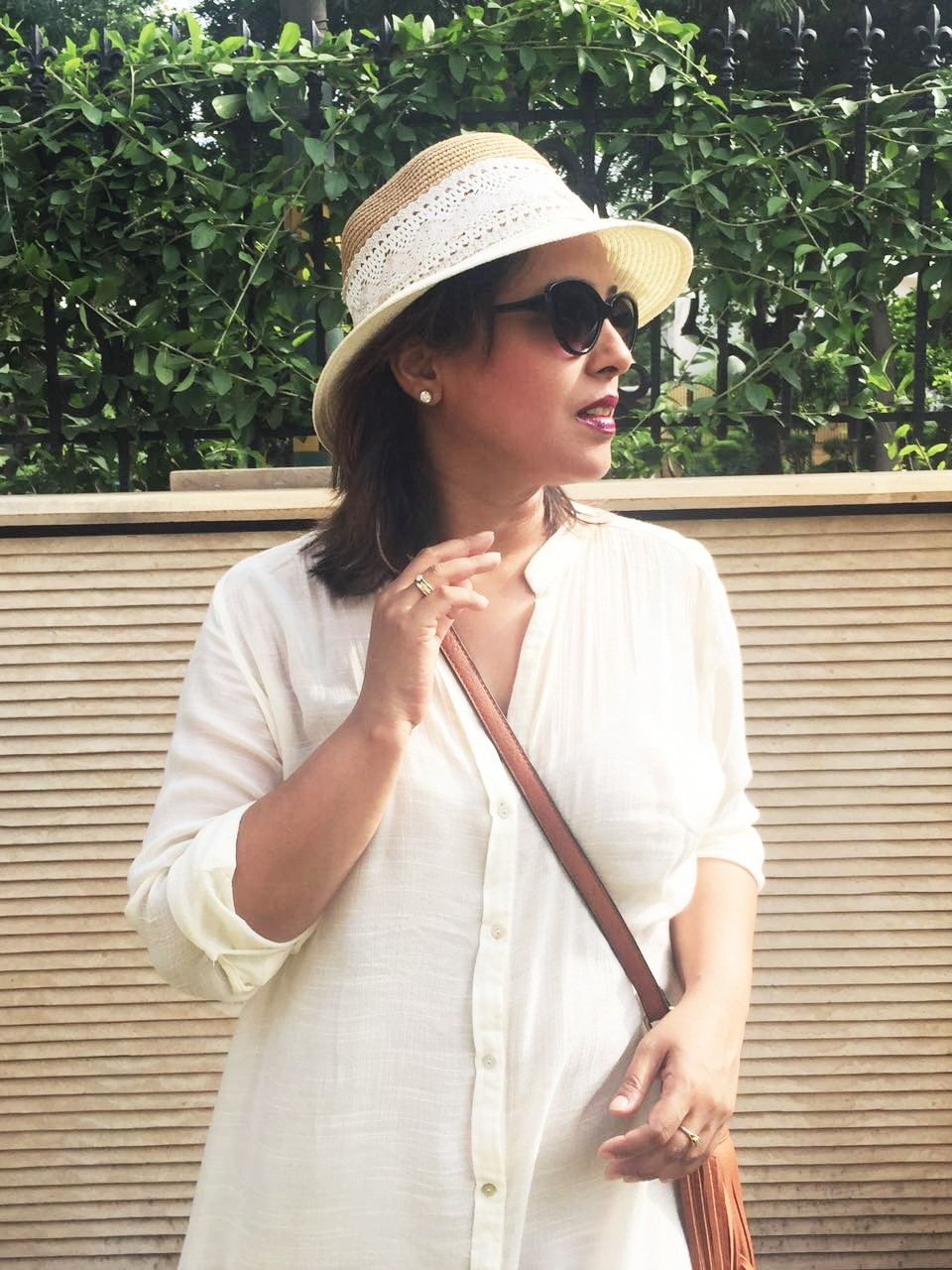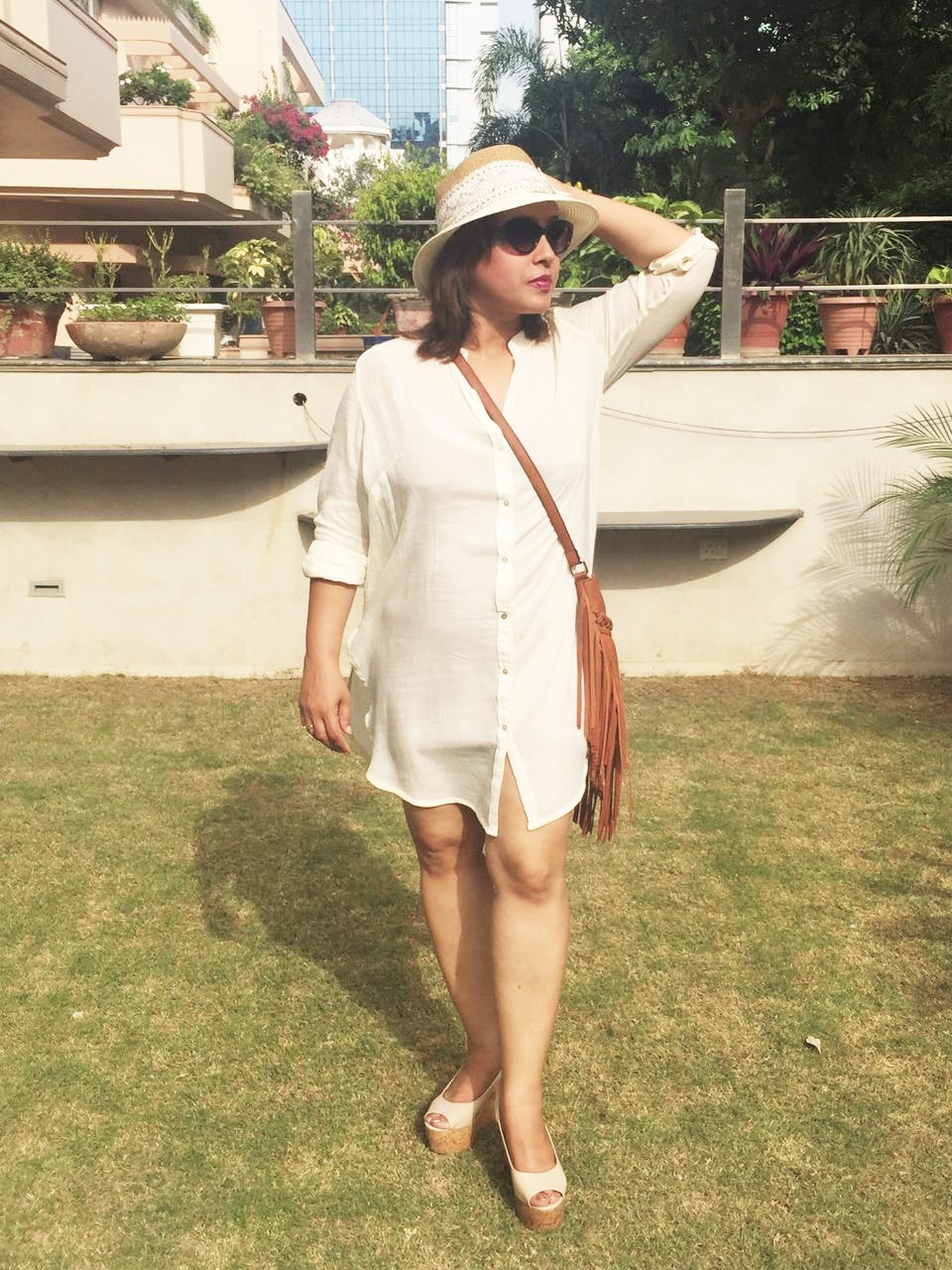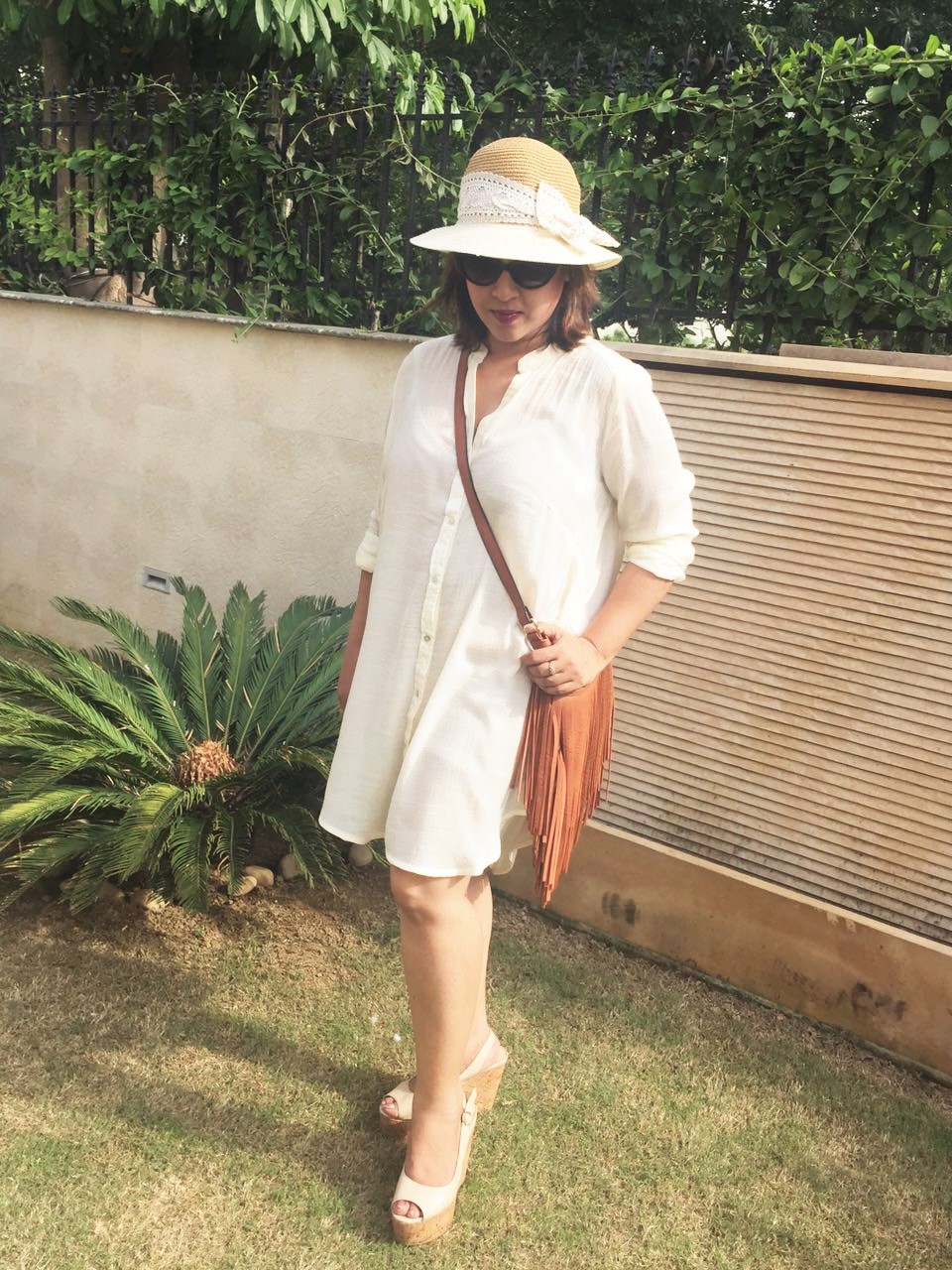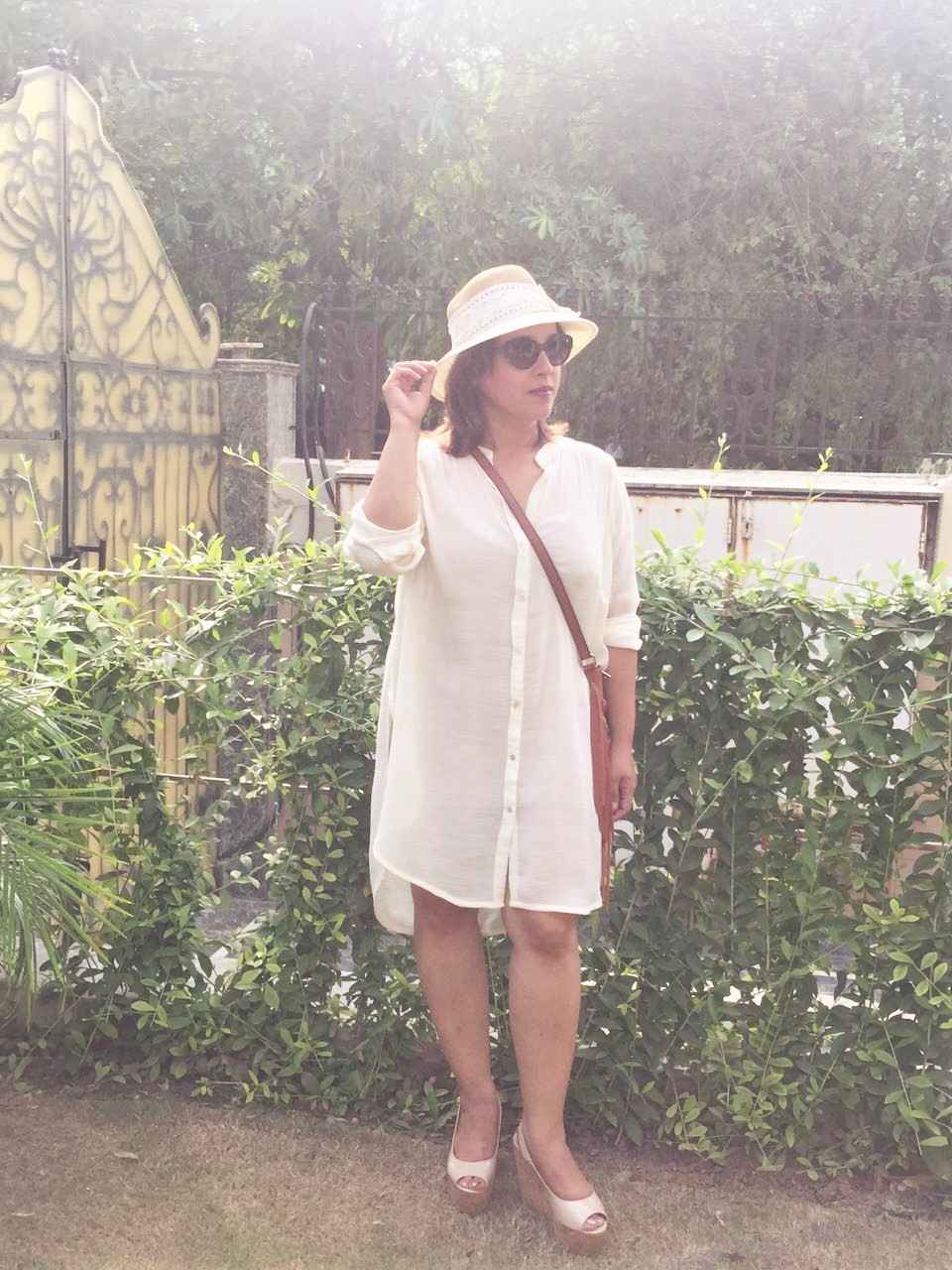 Long Off-white Shirt: H&M | Sandals: Aldo | Fringe Bag: Vintage (Similar here & here) | Straw Lace hat: Goa Thrift Store (Similar here & here)
Which of the two looks is your favorite? Do write in the comments below.