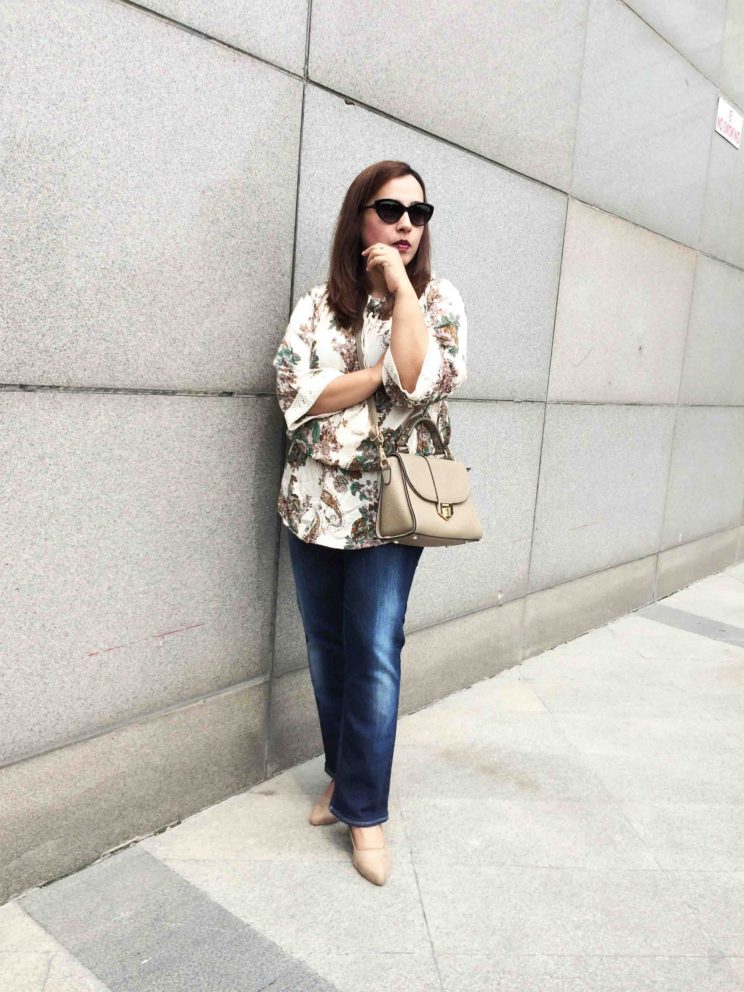 Officially, it's almost fall in India too. It is that part of the year which besides being my personal favorite in lot of ways is most pleasant weather-wise and offers a lot of scope for experimentation with outfits and style. Think fall, and you think light layers, full sleeves, dark colors, sweatshirts, heavier fabrics, ankle boots, dark lip colors and so on & so forth…….For starters today, I am bringing you this semi-peplum floral top from Global Republic that can easily carry you from summers to fall with a cool & trendy, feminine vibe. Though I am not too fond of the peplum style since it hardly flatters my body type, I was instantly drawn towards this top primarily because of the soft color palette of beige, green & khaki and the little lace detailing on its sleeves. Once I wore it , it seemed like it was just designed for me! With the relatively darker accent shades of green,khaki & tan this is one piece that you will see me wear in deep fall too.
In a bid to balance the femininity of the floral top, I have gone a little edgy with my other pieces of clothing! The pointed nude Vicenza pumps and the structured khaki Prada bag are great compliments to transform the look to a semi-formal one.The flared denim adds the fun & interest element to the look without making it seem too girly or too edgy.
I think it is perfect time of the year to take out all your florals, tops/ dresses/ pants/ jumpsuits, and give them the fall twist and create looks that you can wear on repeat without confining to just spring or summer. Every floral piece can easily be transitioned into fall with the right kind of add-on pieces and accessories. It's worth giving a try!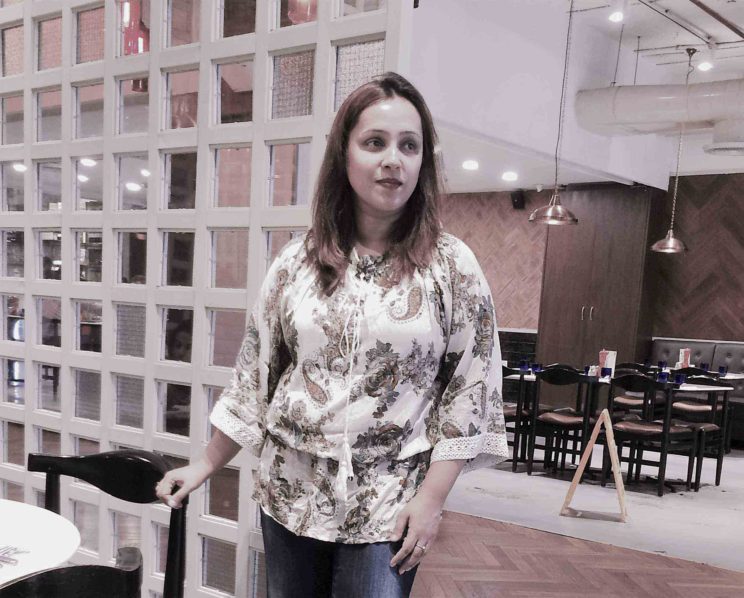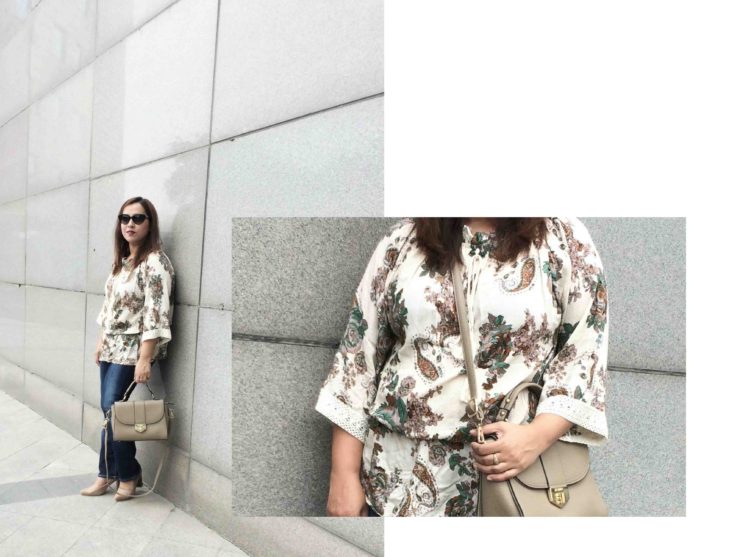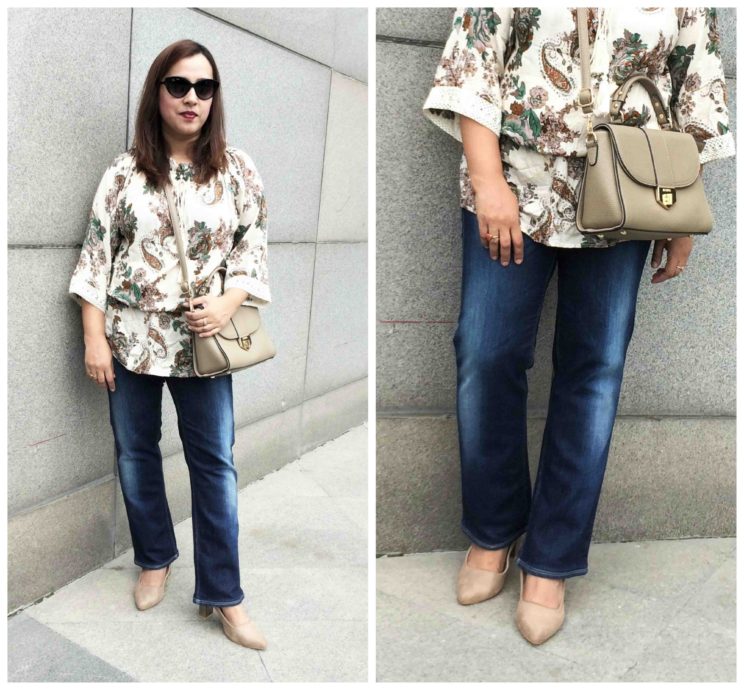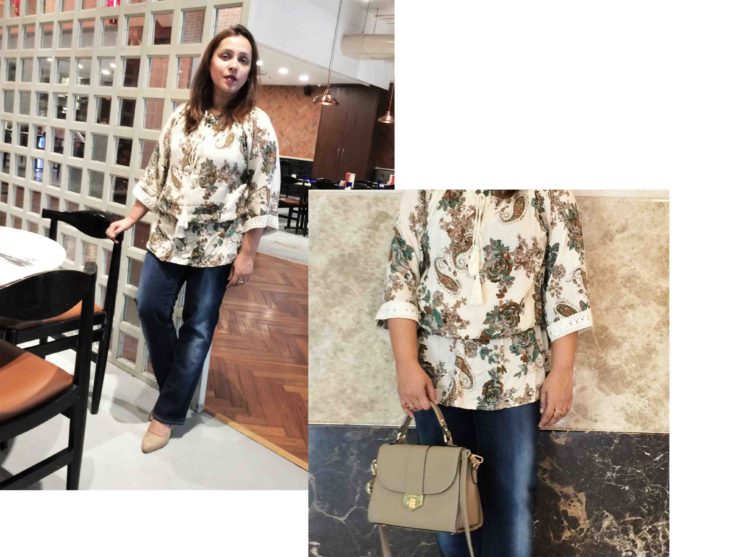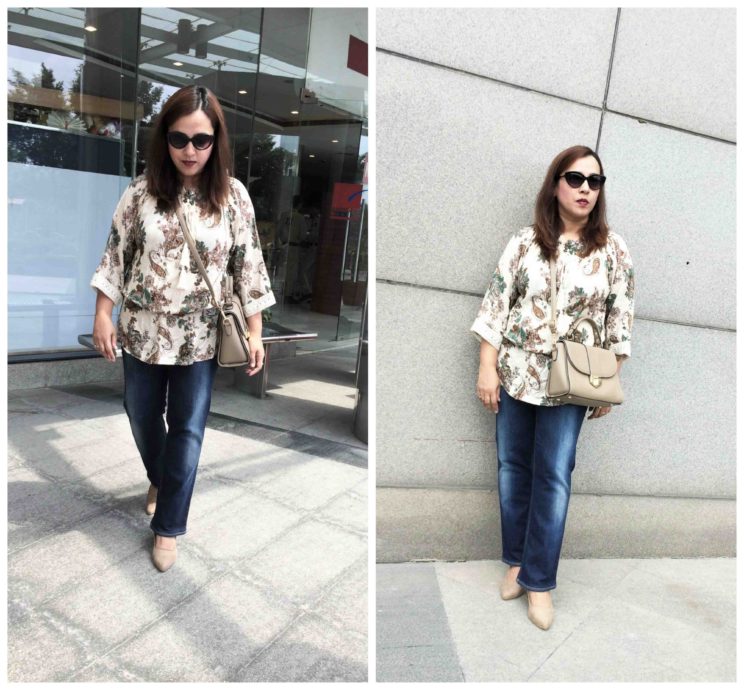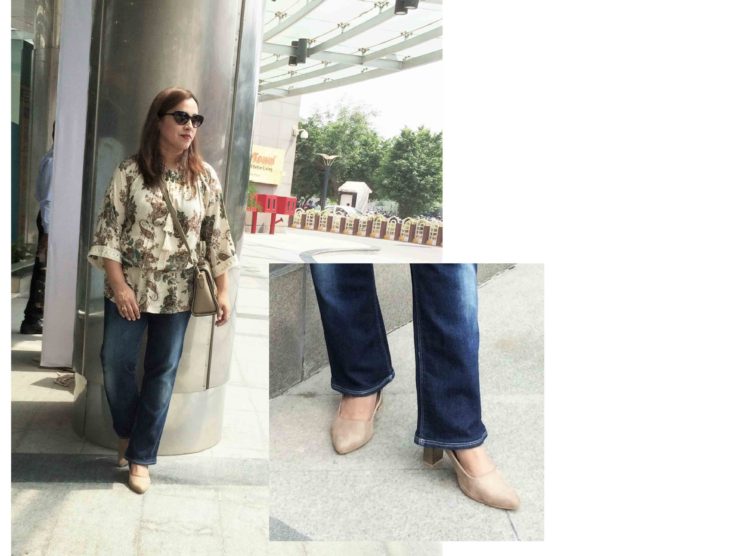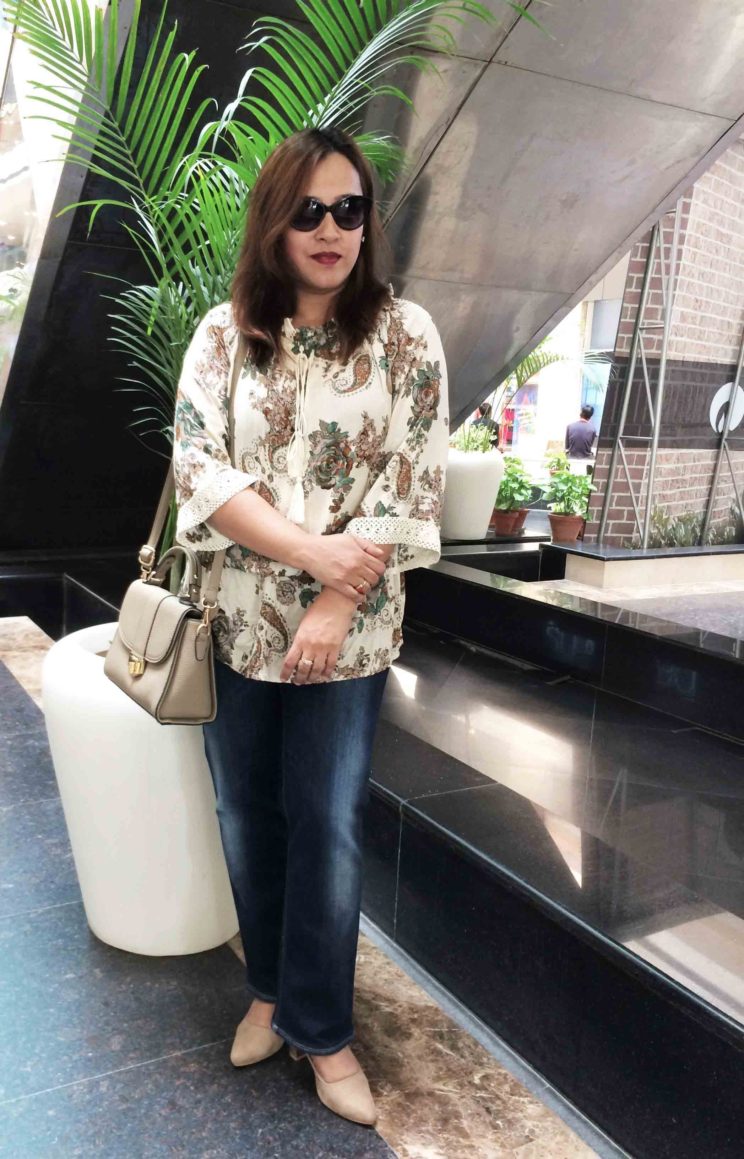 Top: Global Republic (Similar here, here & here) | Flared Blue Denims: Benetton ( Similar here & here) | Beige Suede Block Heel Pumps: Vicenza (Similar here & here)| Handbag: Prada (Similar here, here & here)