I am back after a tiring yet rejuvenating New Year celebration…after all a dose of friends, food, music & drinks is always welcome…whatever may be the mood! I cannot call 2015 the best year of my life but certainly it has been fulfilling in ways more than one. Besides adding to my growth professionally and materially, the past year has certainly got me closer to my inner soul and helped me grow as a person. One important lesson that has come in 2015 is that nothing lasts forever and change is the only variable constant in this ever evolving world! So whether its people, relationships, work, health, money, religious beliefs or even your own inner self, everything changes its dimensions gradually and obviously one needs to change to keep pace and stay happy else you are out of the rat race. So with renewed vigor and positive energy, I begin my 2016 with yet another list of resolutions which I am determined to carry out! One of the prime ones being able to add a lot in terms of fashion trends and styling and to make people authentically fashion savvy and fashion educated. With that goal in mind, I bring to you the first part of My Winter Look Book…..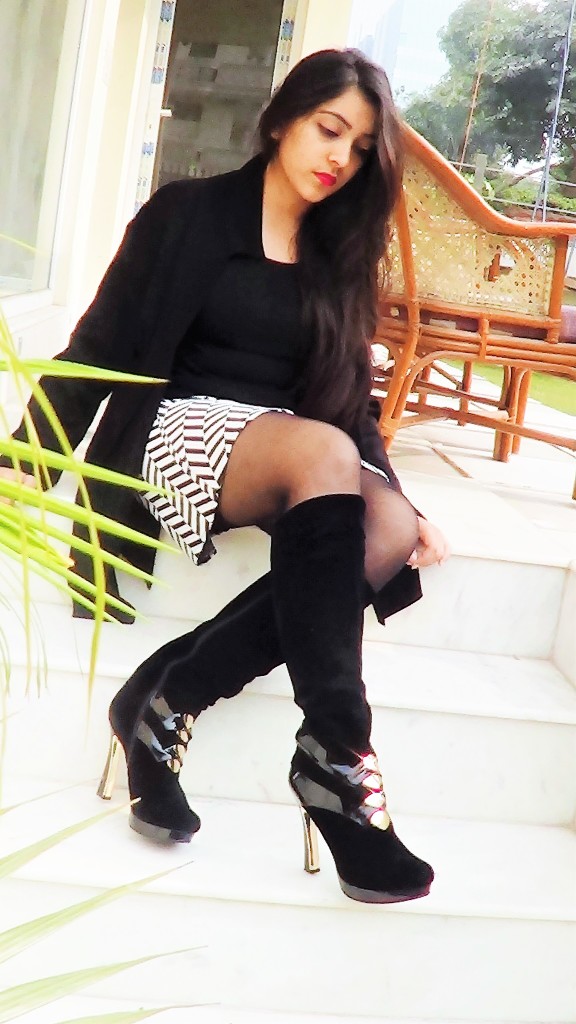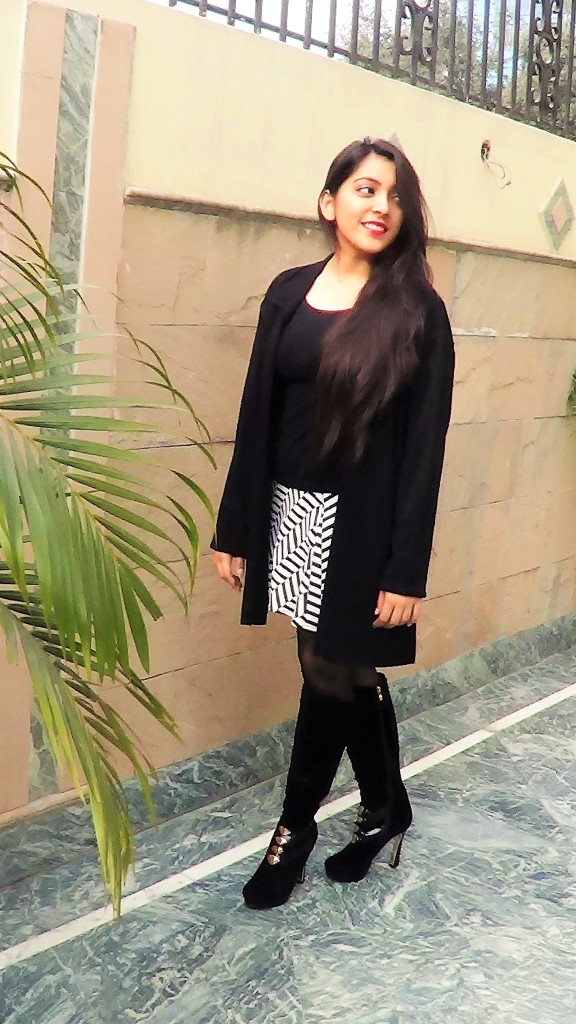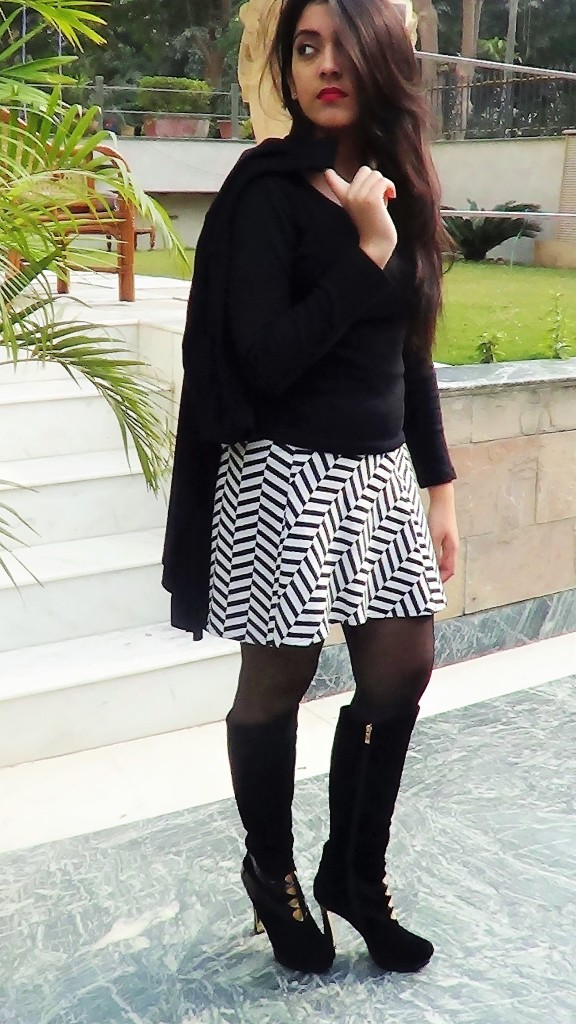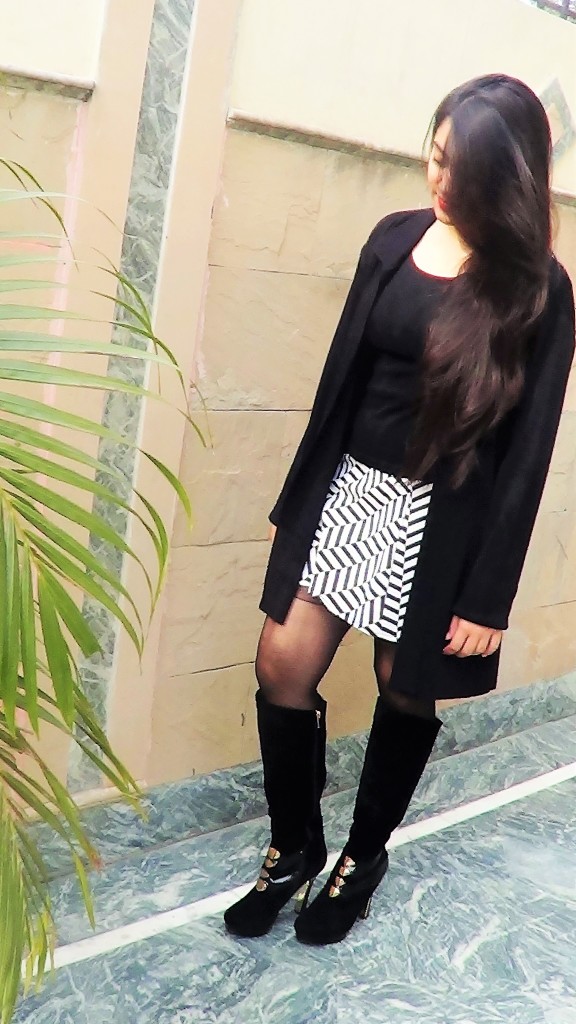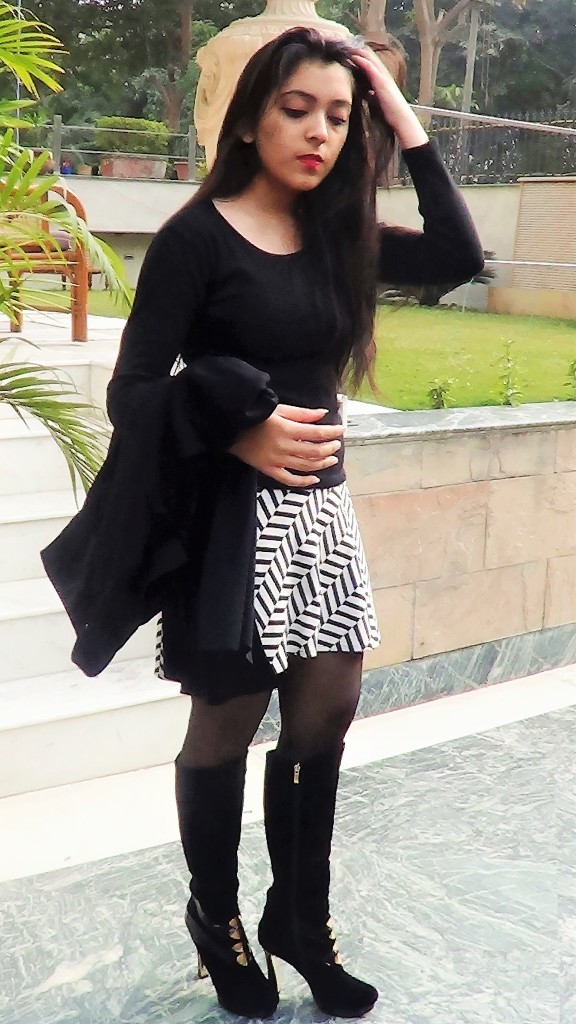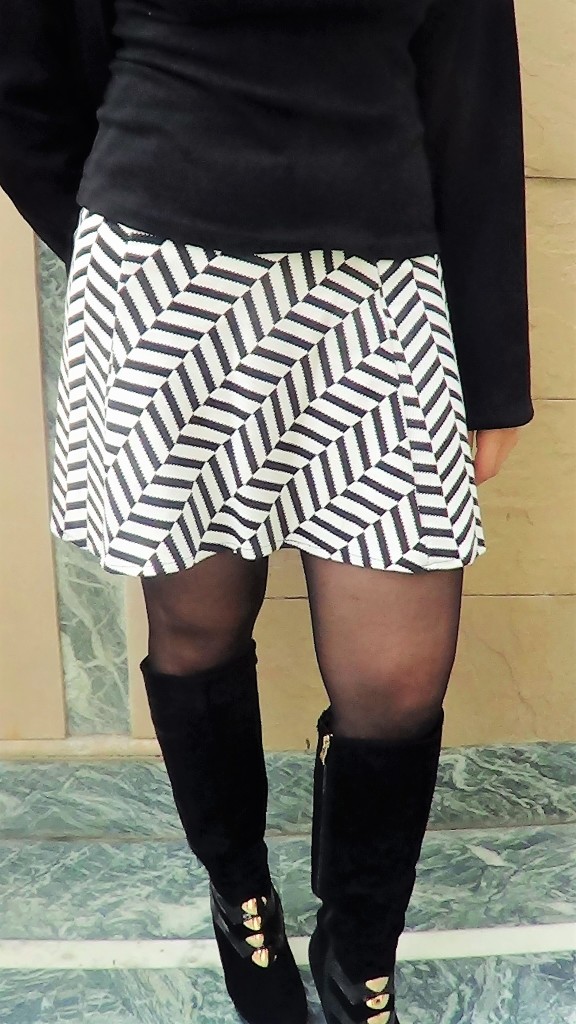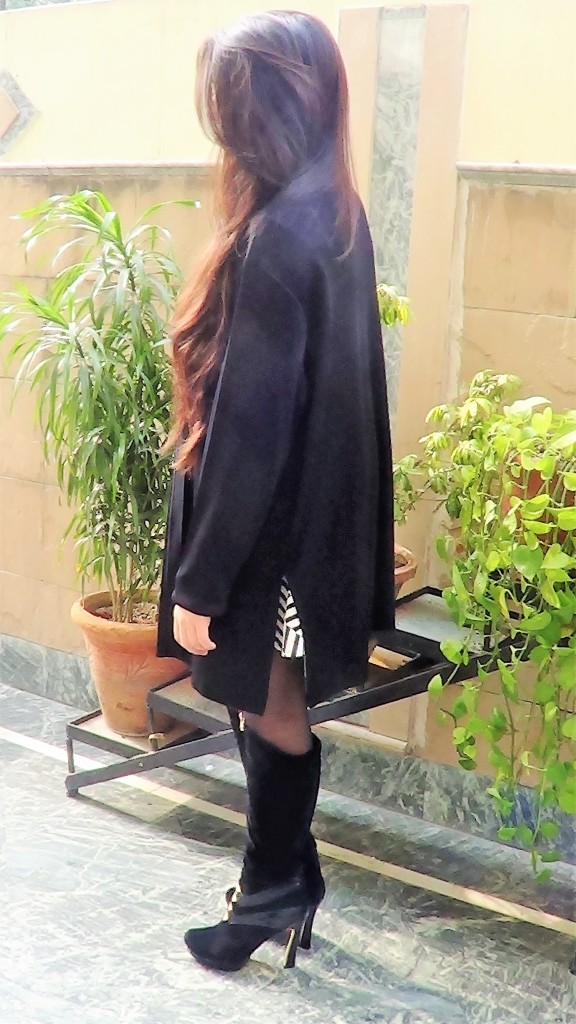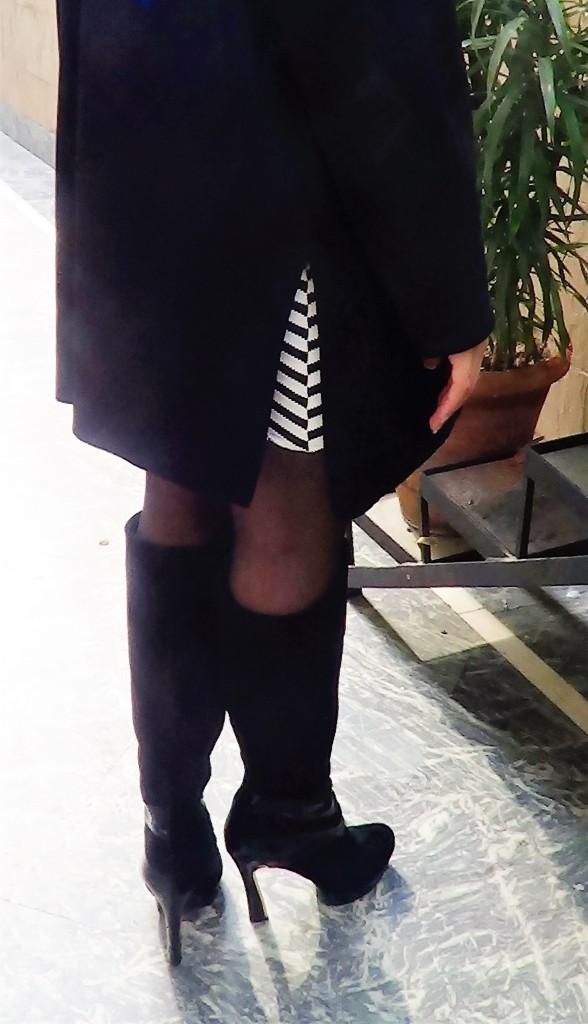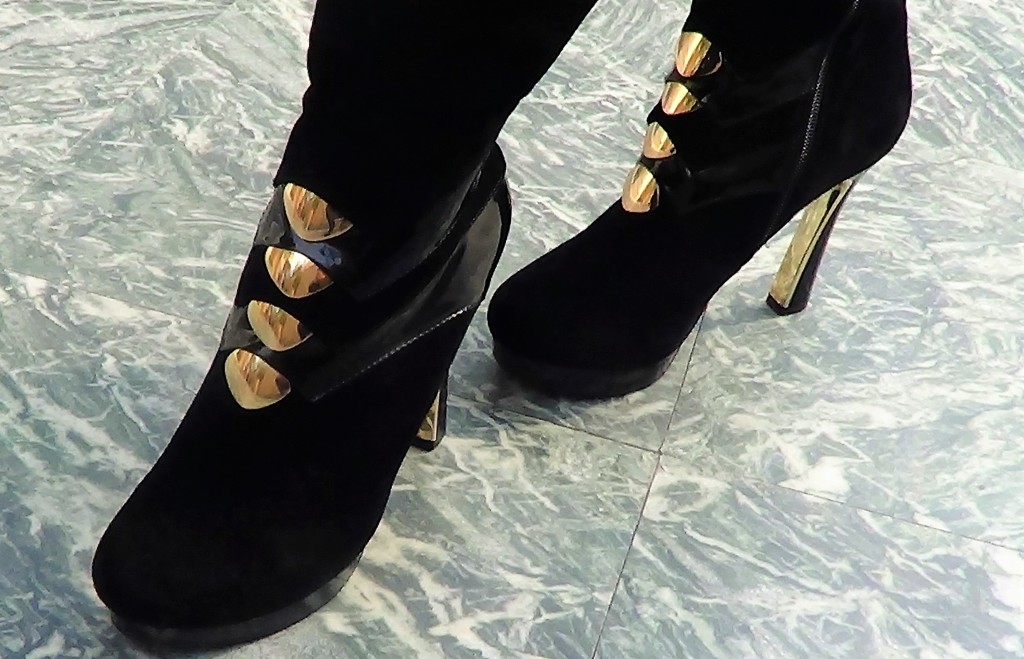 Skirt from Zara;   Boots from Tote Gallery, Rajouri Garden;   Black Jacket from Misook, NYC;   Red Lipper from ColorBar
K has been most forthcoming and enthusiastic about shooting for my Winter look book. This is the first outfit for my Look Book and it definitely had to revolve around my perennial favorite color combo..black & white ! K was on her way out to chill with her friends at one of the newly opened lounges and I grabbed the opportunity to have a few clicks to which she happily obliged. The inspiration behind this look is the black & white (Aztec inspired pattern) striped skirt which is breaking the monotony of black and yet bringing the whole outfit together. The black knee-length boots with gold accents are adding the much-needed drama and allure along with confidence and power that K is exuding in abundance. It's a classic combination that can never go wrong be it a morning or an evening outing. The red pouted lips sure add that tinge of color to the monochromatic attire making them the focal point of this casual, chic, minimalist  look. You could replace red with a crimson, deep burgundy, rose-pink or even a sparkly orange depending upon your mood/ occasion. And if you're feeling a wee bit funky, throw your black T for something more vibrant like a fluorescent green/ blue or a mustardy top…simply ensure that it's a solid color and not a print. Because a print on a print can be most dangerous unless it's a complementing pattern or an absolute dot-on color scheme else your outfit may simply fall apart ! Will be back soon with the second part of the series…cheers until then!