Right! I finally had to be in front of the camera. K has kept busy with her studies and future prospects and I simply could not tax her any further. After all it's the voice of Dee! It was time I carried my personal style on myself and presented it to the world. Most candidly I admit, I enjoyed every little bit of it with a keen sense of responsibility and utter satisfaction.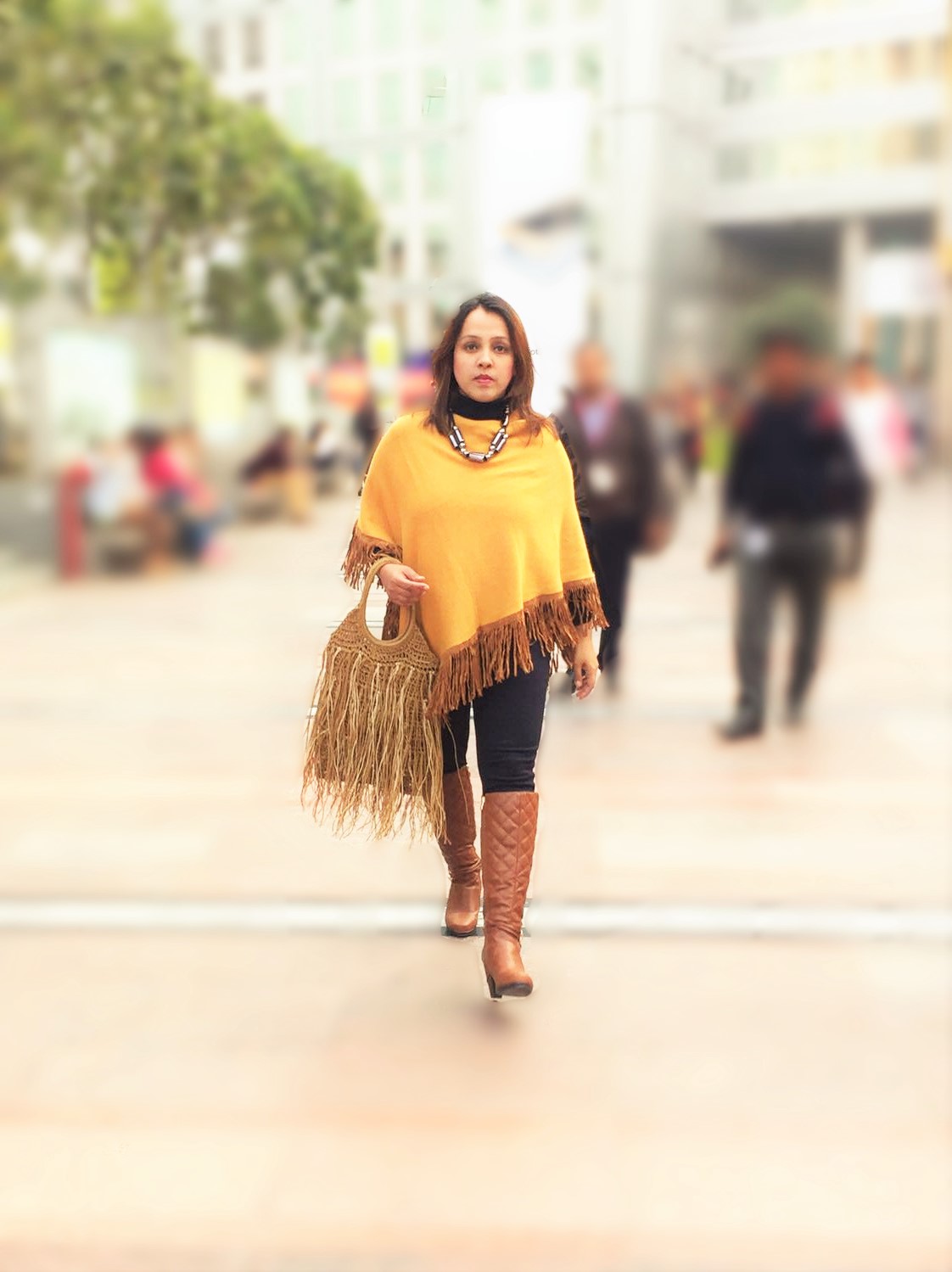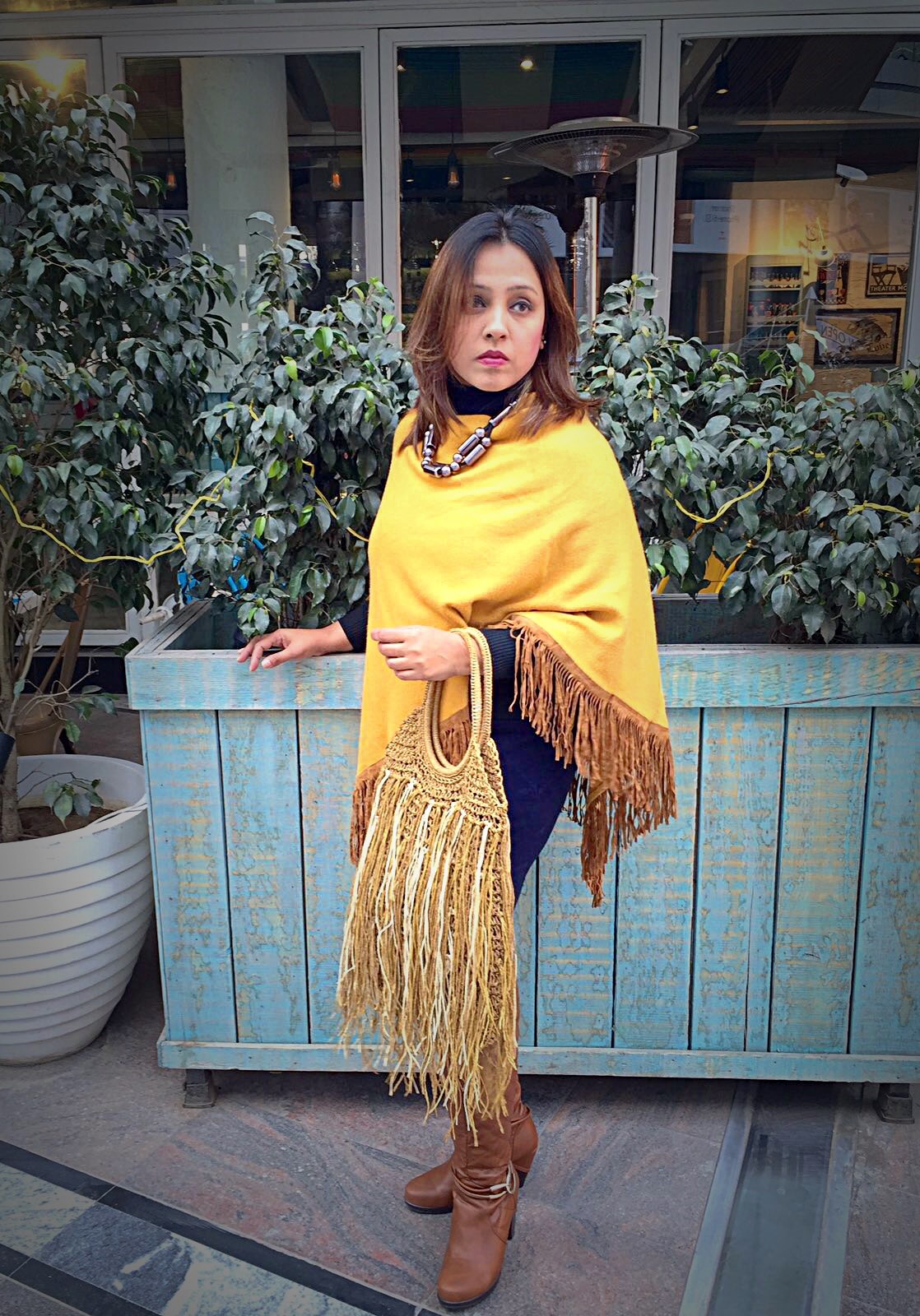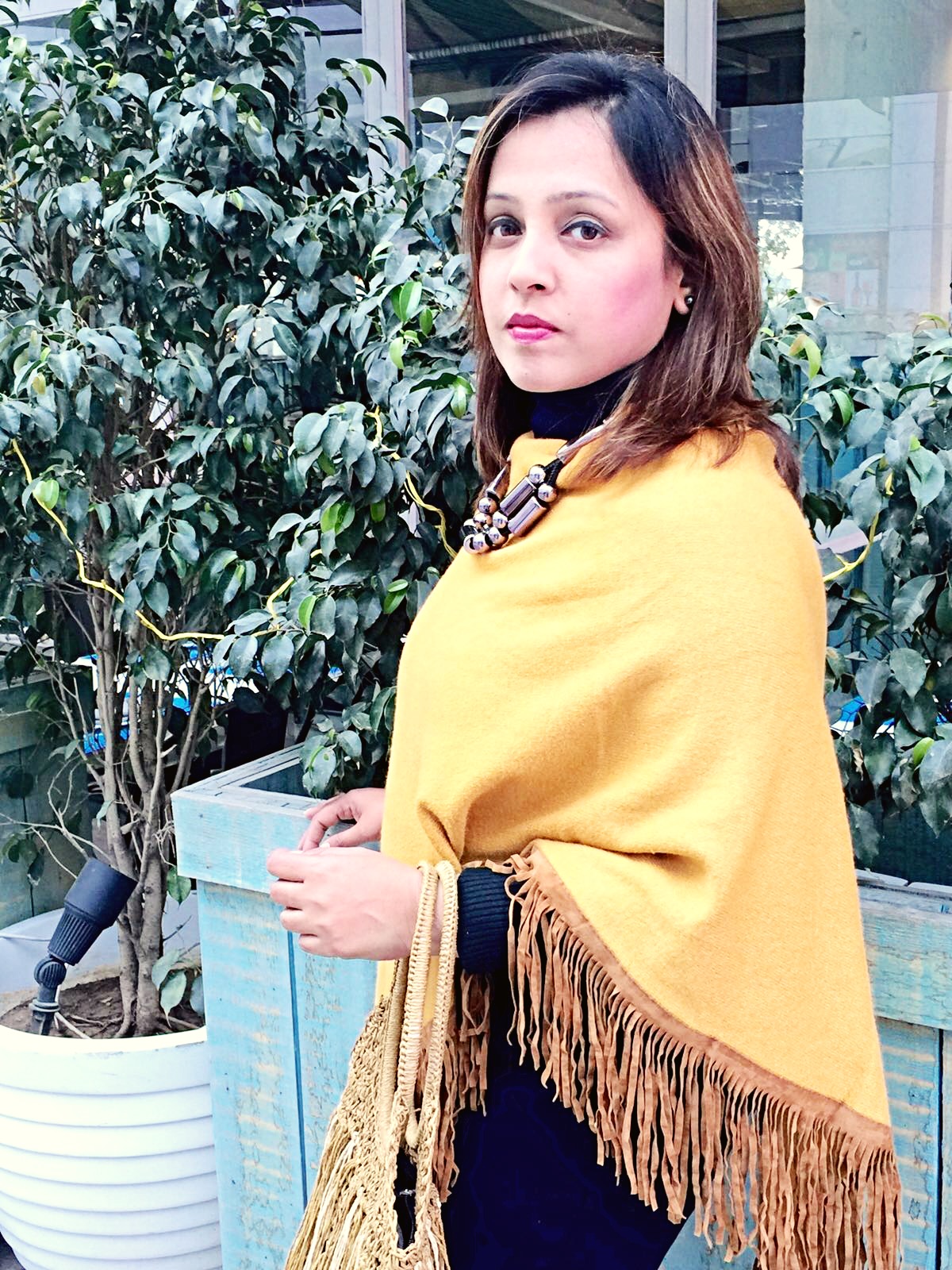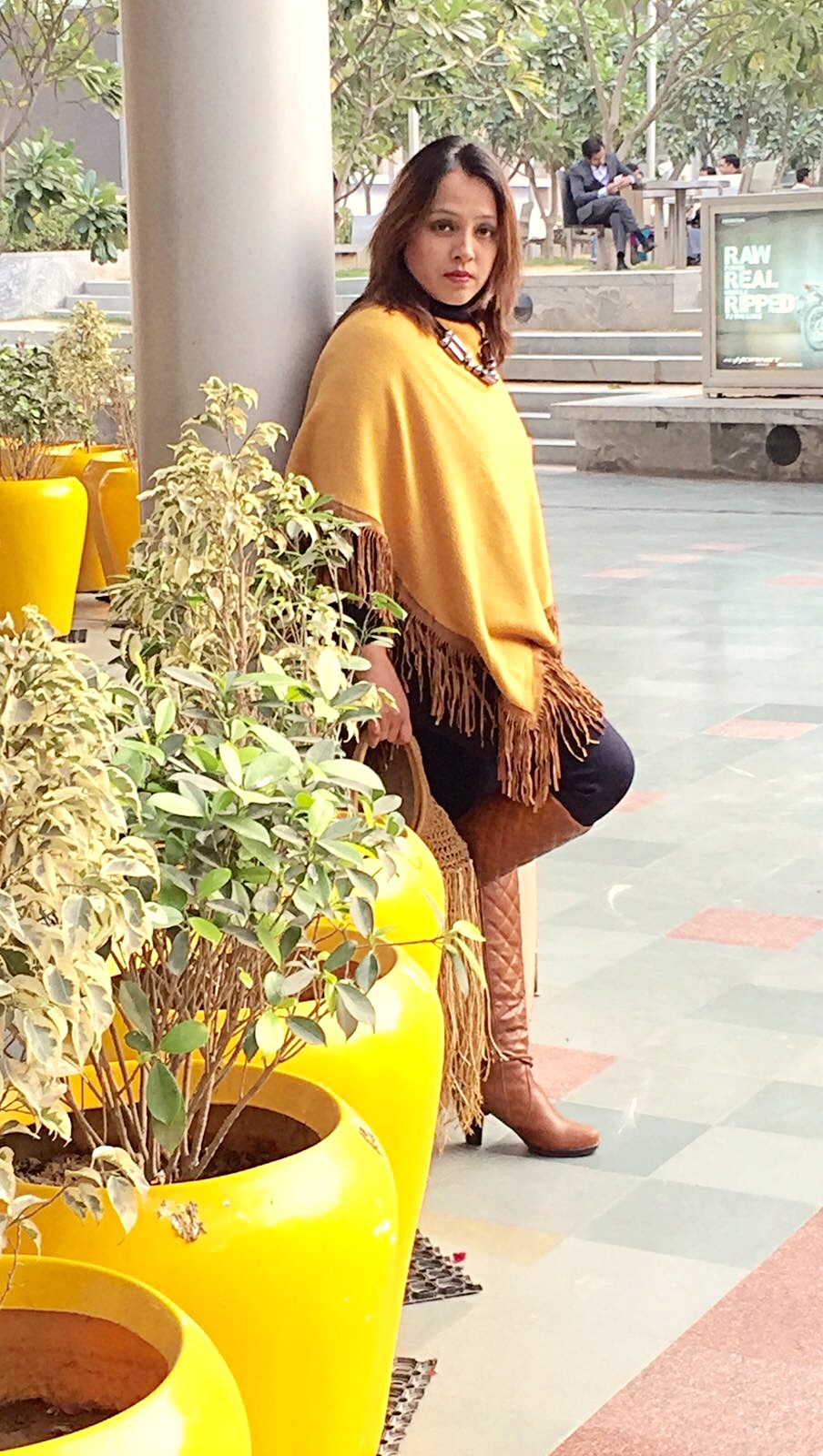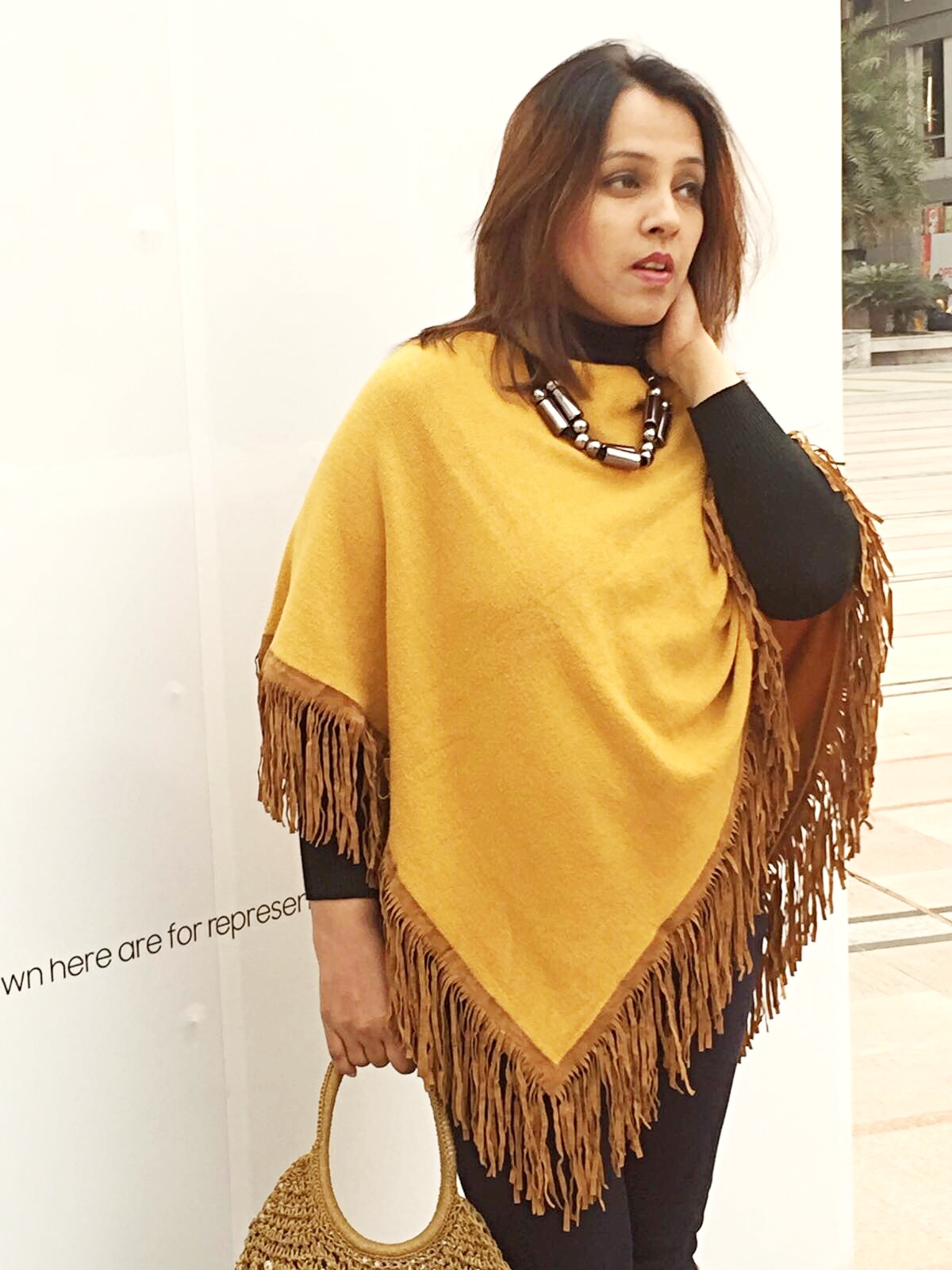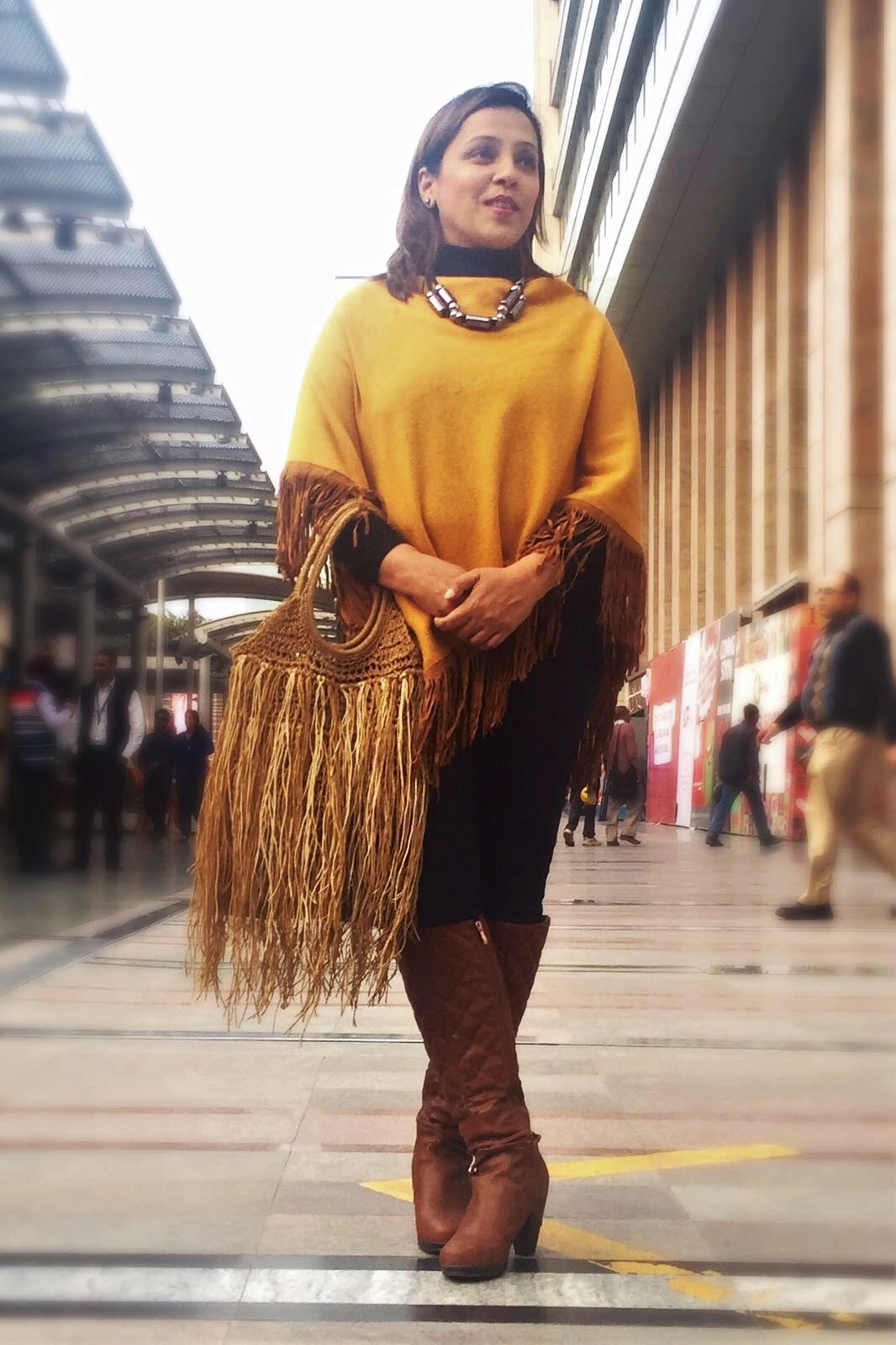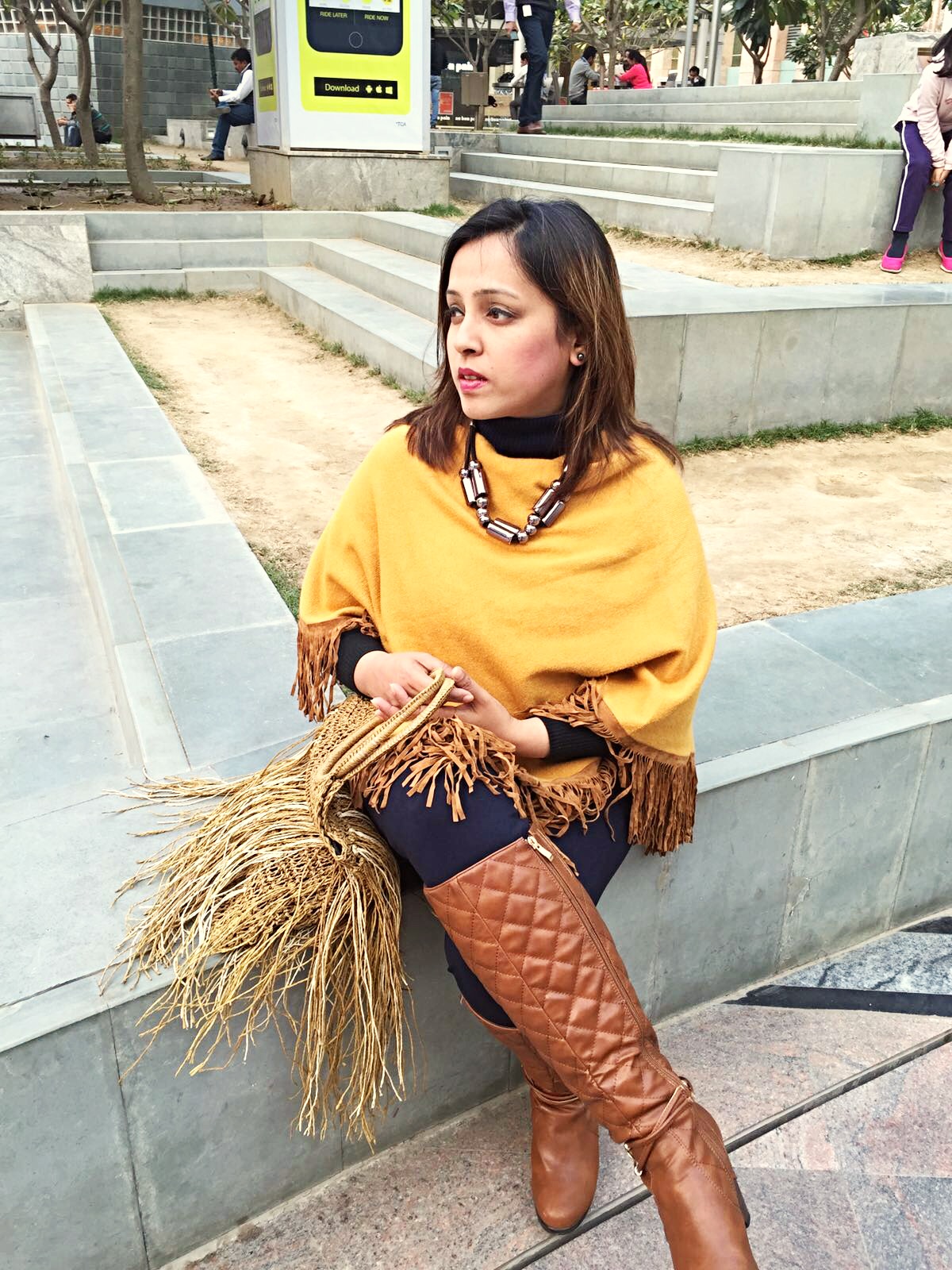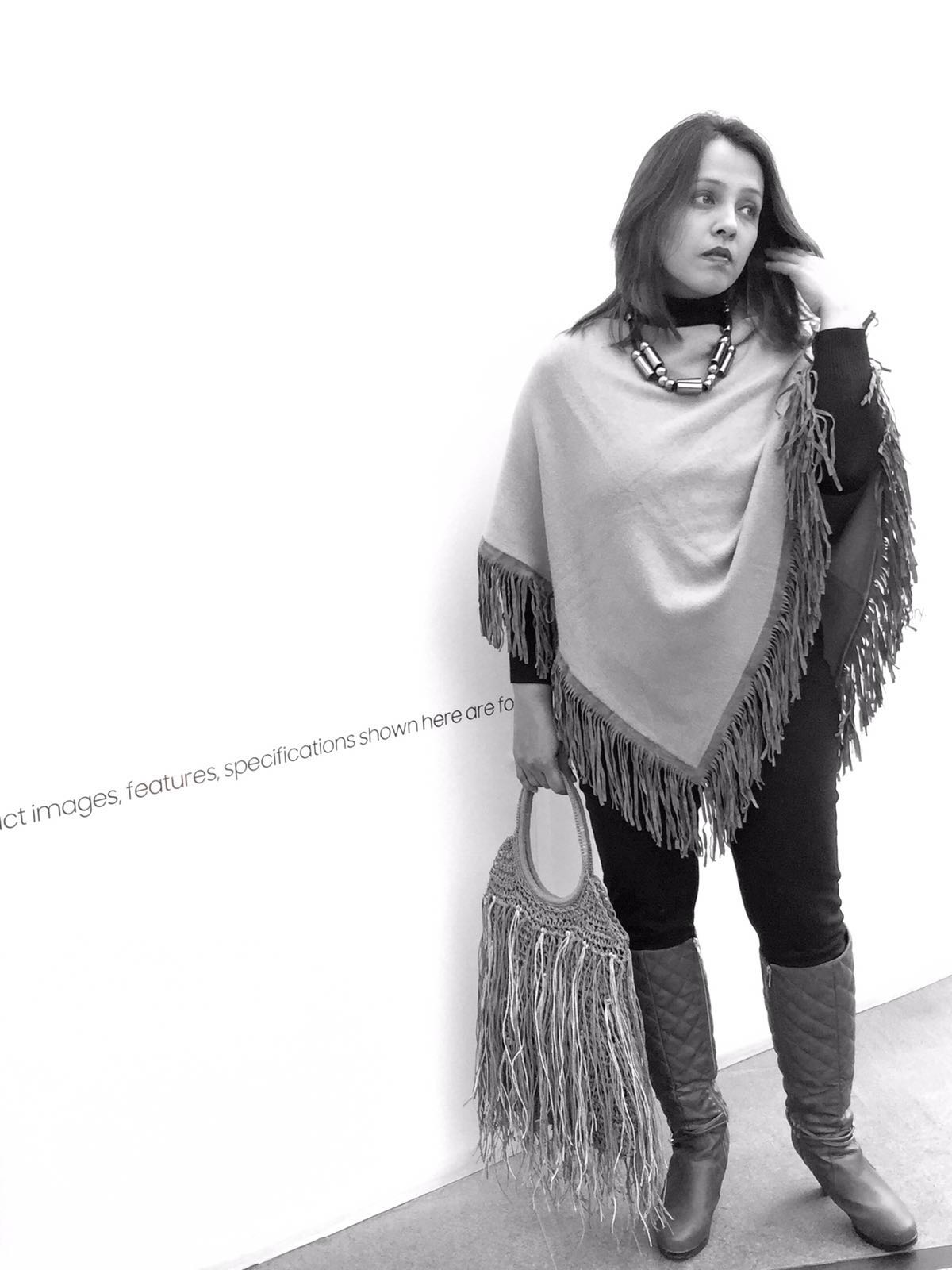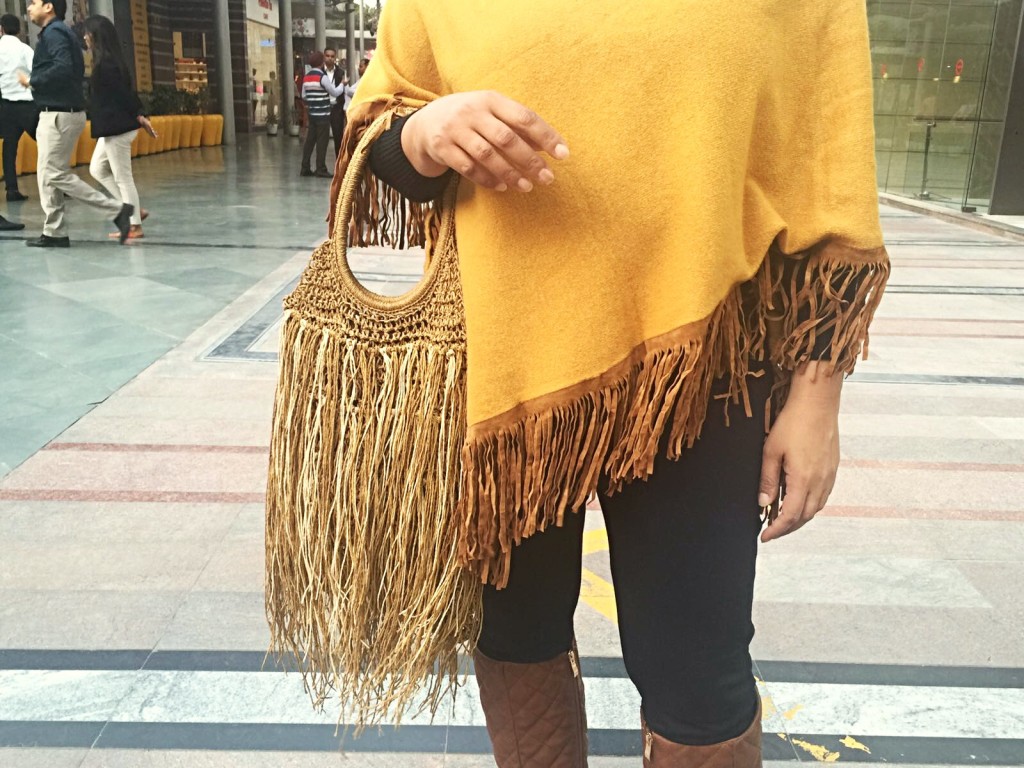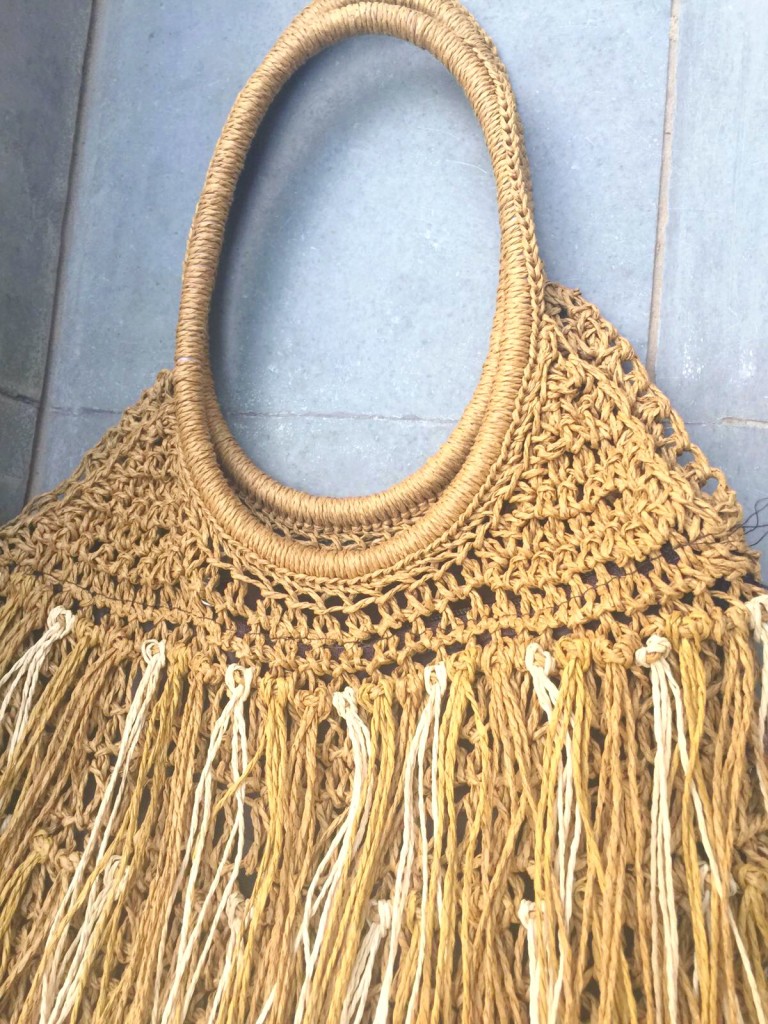 Forever New Navy Blue Pants/ Bangkok Mart Mustard Poncho/ Tote Gallery Leather Knee-Length Boots/ Neck-pice from Bangkok/ Jute Netted Boho Bag from Janpath
I am about to enter into my happy zone very soon with the onset of summers. Where people crave for winters, especially the Dellhites (with our very popular, dilli ki sardi) I have always preferred summers to winters. So there is no way that I am going to miss my winter wardrobe or my winter musings. I have often wondered what is it that makes winter adorable to the masses. I suppose more than a matter of preference it is more of a choice out of elimination since the summer heat gets a little unbearable at times or one is forced to function at a lot of places without the life salvaging air-conditioner. So what are we left with really? Chilling, nerve-wracking, layers of clothes loaded, depressing winters.
In spite of my strong dislike for the season, one particular piece of winter clothing which is truly close to my heart is this yellowish mustardy bohemian inspired poncho that is truly versatile in its style and utility. Pull it over your skinny pants, pencil skirt, tight hugging long dress, denim shots and give it the right twist as per your style quotient. I enjoyed wearing it with my Forever New Navy skinny pants and color coördinated it with my brown leather knee-length boots for that perfect winter evening outing. Though I am not much of an accessory person, I donned this beautiful statement silver neck-piece to add that extra formal punch. The drama did not end there. My true showstopper was the bright pink Maybelline lipper that pulled the boho-chic look together. Off late I have been digging this bright-colored lipsticks trend which undoubtedly gives that extra edge and actually makes you stand out in the crowd. There is red, orange, pink, crimson, deep burgundy, fuchsia …pick the color that goes best with your outfit and skin tone. Absolutely love my neat, trendy, no-fuss look!